Kill the Hypocrite and Betrayer – Mac Auto Fixer on your Mac
Hurry up! Who to solve my problem? Save my mac. Please!
It is so universal that we often ask the build-in software for help to solve the problems met in using PC. For Mac users, Mac Auto Fixer seems like to be the official and default software to solve problems and clean junk on Mac.
But in fact, it only can show you the junk and fake problems on your Mac but does nothing. It sounds like you buy a refrigerator but it doesn't refrigerate.
Here we will expose the true face of Mac Auto Fixer and how to get rid of it.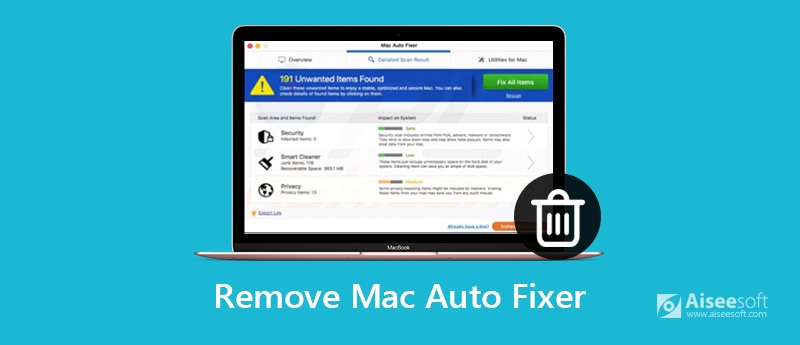 Part 1: What is Mac Auto Fixer and things it changes
For people who meet it first time, they would think it is a fixing program for Mac users. But for people who have used it, they only hate it. The next would satisfy your thirst for knowledge.
Actually, the birth of Mac Auto Fixer is black. It was developed by an infamous developer called PCVARK. It seems like a system tool from the name. But it is a potentially unwanted program (PUP) – an adware. So, you know, it is not virus, but an adware.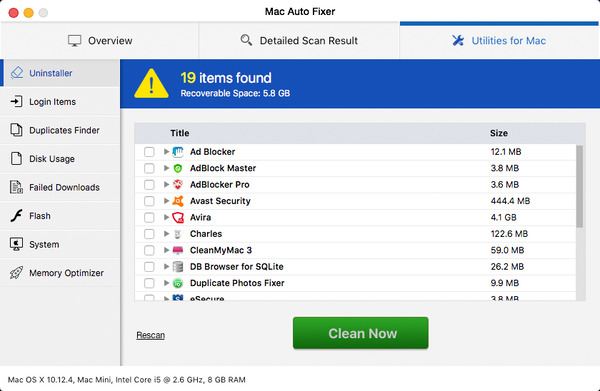 Where does it come from? Although it cannot copy itself from computer to computer without the helps from users. Instead, it would always be bundled with other software that you have chosen to install. When the software is done, Mac Auto Fixer is already on your Mac. Most generally, a pop-up window appears during a web browsing session telling the users that their flash player is out of date and needs to update by clicking the button it offers. When users click that button, it downloads Mac Auto Fixer meanwhile. This 'piggy-backing' is essentially a deceitful way to trick you into installing an app that you didn't actually want. So that's why we called it the hypocrite.
And it will return your trust in no way. In fact, it is a kind of malware known as scareware. Because once installed, it pops up windows reminding you that there are many problems on your Mac need fixing, or that your Mac needs cleaning or some other pretence to get you to press a button. It even wants you to update it into the full paid version. Yes, that's all it can do and only does. It is so "dedicated", right?
As if that wasn't bad enough, Mac Auto Fixer also displays fake Trojan alerts and others to get rid of the malware. And it will cause unwanted redirects to other questionable sites. So, you need to be aware that the developers of this software are not responsible for the content of those websites. Thus, you might be led into malware distribution pages and infect their Mac computers with threats similar to the potentially unwanted application.
The most irony is that it's Mac Auto Fixer that has infiltrated your Mac without invitation and that is slowing it down, inconveniencing you and probably stealing data while it's running. So that's why we name it the betrayer.
Despite its attractive description, GUI and seemingly effective functionality, this program seems to imitate its activity on the system and seeks the only aim – your money. Don't buy its useless licensed version offered as the only way to improve computer's work!
The normal ways to avoid it are not useful. Because antivirus software does not regard it as dangerous, it would always be missed. It is so irritating. To add to its annoying behavior, Mac Auto Fixer doesn't offer a way to close itself, so users have to force quit the app to get rid of it for a time.
Part 2: How to get rid of Mac Auto Fixer (3 solutions)
Solution 1: Get rid of Mac Auto Fixer with Aiseesoft Mac Cleaner
As you see the above, Mac Auto Fixer is undoubtedly a hypocrite and betrayer.
However, it's not easy to uninstall Mac Auto Fixer and remove its associated files thoroughly. But don't worry. Here is the most professional software for you – Aiseesoft Mac Cleaner, to clean the Mac Auto Fixer totally. It allows you to uninstall any problematic and unwanted apps and delete their associated files on Mac. Furthermore, if your Mac starts to run slowly or your startup disk is almost full, it's high time to perform a full clean up to your Mac.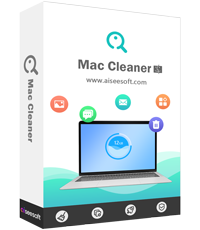 Downloads
Uninstall any apps on Mac with a single click.
Scan your computer to look junk and cache files.
Monitor the status of your computer such as CPU.
Available to MacBook Pro and other Mac computers.
Step 1:
Download Aiseesoft Mac Cleaner and install it on your Mac.
Step 2:
Double click the icon and choose the third part named "Toolkit".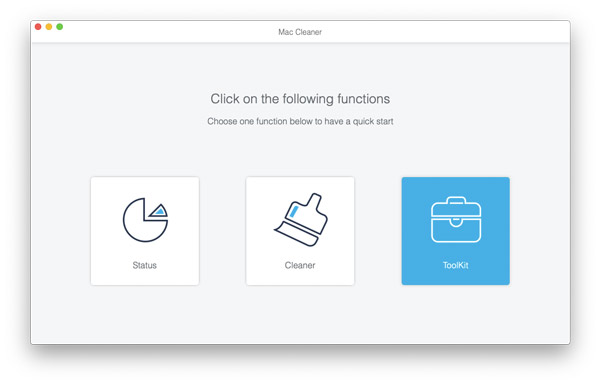 Step 3:
Select the first part – "Uninstall" on the interface.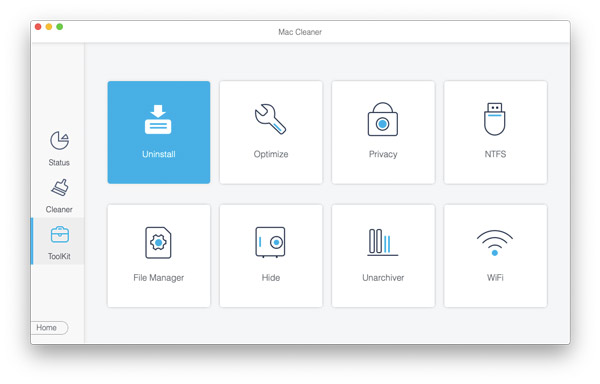 Step 4:
Then this software will automatically scan all installed apps on you Mac. After few seconds, click "View" to see the result.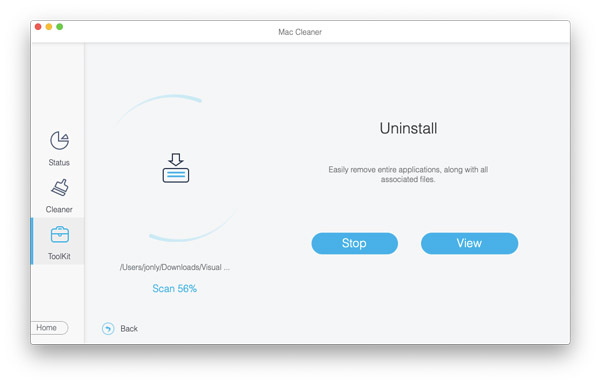 Step 5:
As you see in the picture, the software lists all scanned apps in the left bar. Find Mac Auto Fixer and click "Clean" button on the right bottom of the interface.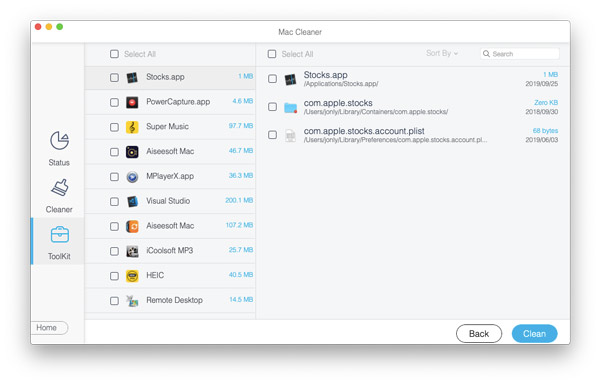 After that, you won't see Mac Auto Fixer on your Mac forever.
Solution 2: Uninstall Mac Auto Fixer with CleanMyMac X
Mac Auto Fixer would usually infiltrate into your admin profile. That's why it is so hard to pin down. Before applying the targeted solution you should do a basic malware check and see if it detects the virus. The recent Mac solution that's reported to have a good malware database is CleanMyMac X. It goes after Mac-specific viruses and the so-called "backdoor" agents. This app is notarized by Apple which means it's free from malware.
Here is the download link of it: http://macpaw.com/download/cleanmymac
Step 1:
Launch the app and click Malware Removal in the sidebar.
Step 2:
Tap the target software it listed on the right.
Step 3:
Click "Uninstall" on the bottom of the interface.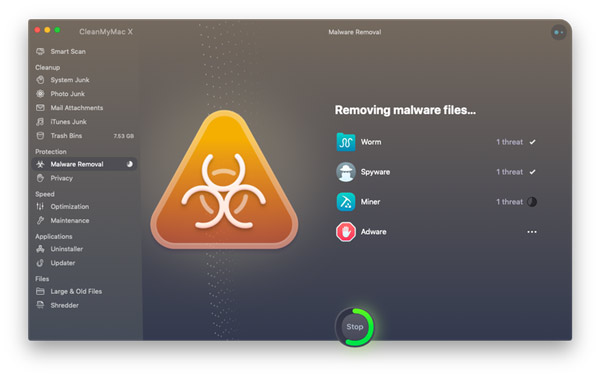 Solution 3: Remove Mac Auto Fixer by yourself
For some users, they don't want to use the third software to remove apps. So here a solution for superpowered person.
1. Open the Finder and click on Applications
2. Search for Mac Auto Fixer. When you find it, drag the app to the Trash.
That might be enough with some apps, but in the case of craft apps like this one you need to delve deeper into the system to find any remnants that could be lurking in folders. Navigate to the following folders and drag them to the Trash.
/Library/Application Support/Mac Auto Fixer
/Library/Application Support/maf
Next look in the /Library/LaunchAgents folder for any files that are for Mac Auto Fixer or MAF, and drag them to the Trash.
Now empty the Trash by right-clicking on the Trash icon and choosing Empty Trash.
Finally reboot your system, and hopefully you should be rid of the nuisance application.
Part 3: Restore the settings Mac Auto Fixer has changed
Remove your Login items
Mac Auto Fixer also installs a login item so that it launches automatically each time you restart your Mac.
Go to the Apple menu and choose System Preferences. Then click on Users & Groups.
Choose your username and unlock the padlock by typing in your password, if necessary.
Select Login Items.
Check the box next to Mac Auto Fixer and press the "-" button.
Check for Launch Agents
As well as login items, malware often installs launch agents on your Mac. Here's how to check.
In the Finder, choose the Go menu and select "Go to Folder."
Paste this into the box: /Library/LaunchAgents
Look through the folder for anything with the name "Mac Auto Fixer"
If you find anything, drag it to the Trash and empty it.
Remove malicious browser extensions
Mac Auto Fixer not only can cause unwanted redirects to other questionable sites, but also installs browser extensions to redirect your homepage or change your default search engine. So we need to remove them on out Mac.
For Safari
Go to Preferences, choose Extensions and look for any extensions you didn't install.
If you see one, click on it and choose Uninstall.
Use the Search tab in Preferences to reset the default search engine and General to change the default homepage.
For Chrome
In the address bar, type: chrome://extensions and look for extensions that shouldn't be there.
If you find one, press Remove to get rid of it.
Type: chrome://settings to reset the default homepage and search engine.
For Firefox
Click on the three lines to the right of the address bar.
Choose Add-ons and then Extensions and look for any extensions you don't install.
Click Remove to get rid of them.
Click the three lines again and choose Options to reset the homepage and search engine.
Part 4: How to Protect Your Mac from Mac Auto Fixer and Other PUPs
Install a powerful anti-malware software, capable of detecting and eliminating PUPs.
Keep your OS, browsers and security software up to date.
Download and use uBlock Origin, Adblock, Adblock Plus or one of the similar trustworthy extensions to block third-party advertisements on web-sites.
Don't download software from unverified web-sites.
When installing freeware or shareware, be sensible and don't rush through the process. Choose Custom or Advanced installation mode, look for checkboxes that ask for your permission to install third-party apps and uncheck them, read End User License Agreement to make sure nothing else is going to get installed.
Part 5: Best alternative for Mac Auto Fixer
In the end, let us think about the reason of installing Mac Auto Fixer. It is to clean junk, uninstall unwanted apps and solve problems on Mac.
So when you remove Mac Auto Fixer thoroughly, we really recommend Aiseesoft Mac Cleaner for you.
As a professional Mac data management tool, it can help you to uninstall unwanted app and delete its associated files on Mac. What's more, it enables you to delete unneeded, junk, old/large files to make your Mac cleaner.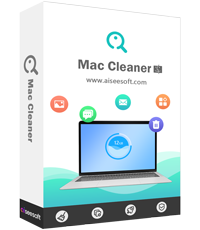 Downloads
Support to clean junk files, delete cookies, empty trash, uninstall apps like Fortnite with ease.
Monitor Mac performance suck as disk utilization, battery status, memory usage and CPU usage.
Support Mac OS 10.10 or above (macOS Catalina, macOS Big Sur and macOS Monterey).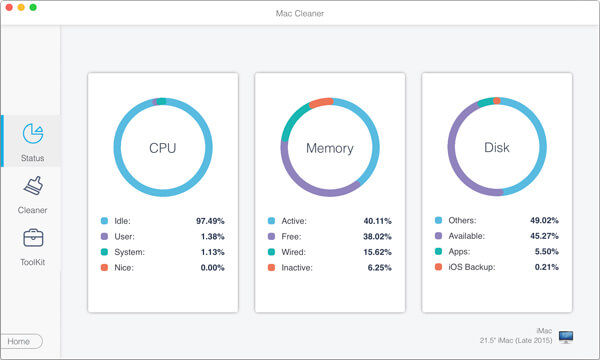 Conclusion
All in all, Mac Auto Fixer is so bad that you need to delete it forever when you find it on your Mac. And we also show you how to remove it and the useful tips to avoid it. Keep them in your mind and you will have a better experience on your Mac. Have a good day!

Leave your comment and join our discussion