How to Remove Virus from Mac? Check Quick Solutions Here
I accidentally just downloaded the trovi search engine virus onto my Mac. No matter what I do, it isn't going away! I have just spent hours looking through tutorials trying to get rid of it, but all instructions are outdated and they do not work at all. How to remove this virus from my Mac?
Though macOS has the built-in protection from virus, there are occasions when Mac is infected by virus. According to a report from Malwarebytes, some malware software may pretend to act as Flash for Mac. Once you have installed it on your Mac, it will lock the default page of Chrome and Safari, and you cannot correct it manually.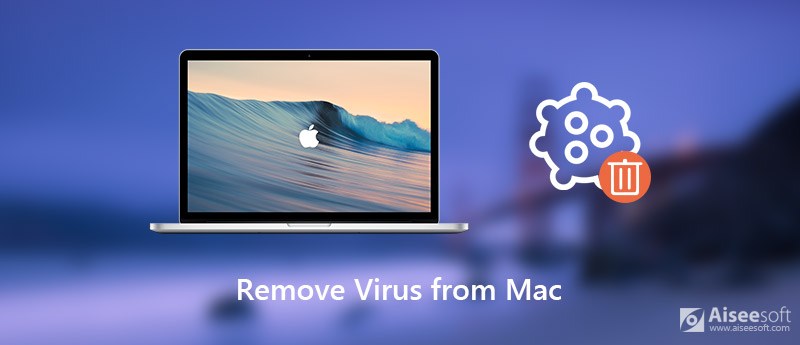 Remove Virus from Mac
The Mac affecting virus may look like a serious issue. But, there is no need to worry about. In this article, we are going to share solutions with you to fix it securely. We will also recommend the best Mac virus removing software Mac Cleaner for you. So, let's check it together.
Part 1. Signs May Indirect Your Mac Has A Virus
Once your Mac is getting infected by a virus, it could make you headache for a while. Well, you can check that if your Mac is running in good status. Here are some signs when your Mac is getting a virus. So, you can judge that rationally.
Some unknown apps may be installed on your Mac without your permission.
The homepage of some web browsers like Chrome or Safari has changed.
Your Mac is running not so as before, and advertisements always show up.
Part 2. The Most Efficient Way to Fix A Virus-Affected Mac
A direct way to remove virus from your Mac is to use a virus removal tool. You can use it to remove the malicious apps installed on your Mac. There are many virus removal apps in the market. You need to find a practical one. Here, we recommend you Aiseesoft Mac Cleaner to help you get rid of virus apps from your Mac.
Mac Cleaner works as a professional Mac management tool to remove virus apps, junk files, clutter, large/old files, shred files, delete duplicate images/files and monitor your Mac performance. You can download it for free.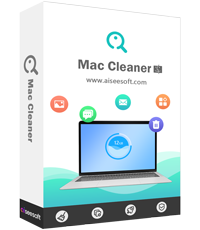 Downloads
Mac Cleaner - Effective Virus Remover
Support to clean junk files, delete browser cookies, empty trash, and uninstall malicious apps
Monitor Mac status, such as disk utilization, battery status, memory usage and CPU usage.
Compatible with iMac, iMac Pro, MacBook, MacBook Air, MacBook Pro.
Works on Mac OS 10.10 or above (Mac OS X Yosemite, Mac OX El Capitan, macOS High Sierra included).
How to remove virus from Mac without antivirus
Step 1.
Click the Download button above to save the Mac Cleaner to Mac. Then install and launch it. Mac Cleaner will automatically detect your Mac OS system status after launching.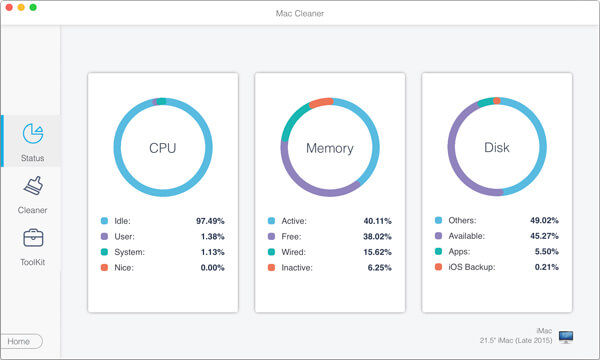 Step 2.
Click "Toolkit" and you can see many useful tools of Mac Cleaner. Then, click "Uninstall" to enter this function. Click "Scan" to scan the programs installed on your Mac.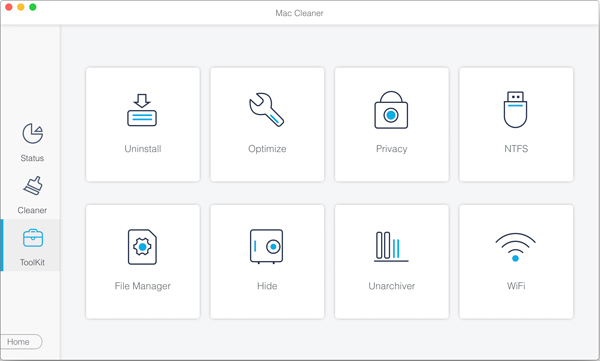 Step 3.
After scanning, click "View" to find the apps installed on your Mac. Find and tick the virus apps. Then, click "Clean" to remove them from your Mac.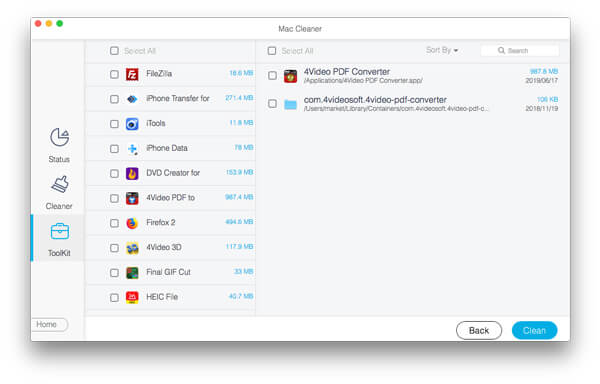 With a few clicks, you can remove the virus like Bing Redirect Virus easily. What's more, Mac Cleaner works well as a cleaning program that cleans junk files, clutter, large & old files, duplicate files and more, as to monitor and speed up your Mac.
Part 3. How to Remove Flash Player Virus from Mac Manually
You can also remove the malicious apps manually. But it seems a little complicated. So, just follow our simple steps.
1. Force quit the virus or malicious app
Step 1.
Click Finder > Go > Utilities. Find and double-click Activity Monitor icon.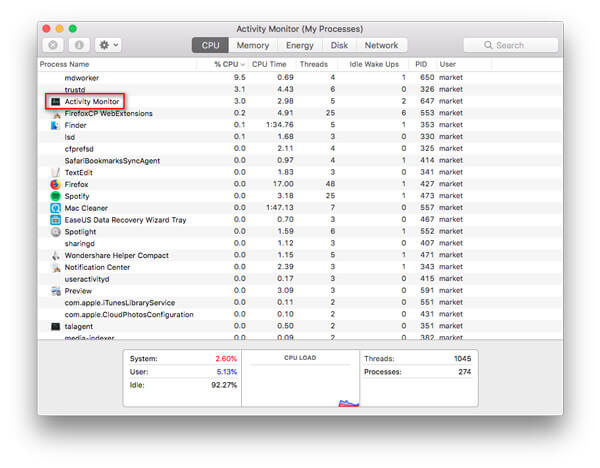 Step 2.
Open Activity Monitor, find and click the virus app. Then select Force a progress to quit and choose Force Quit option.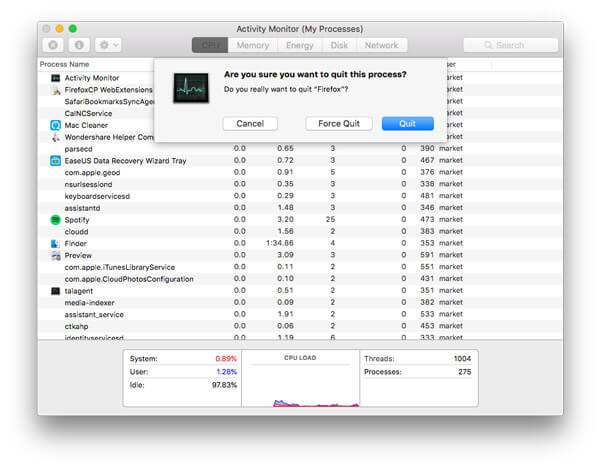 Note: To check if the app is a malicious app, you can check Malwarebytes' lists of virus and malware for Mac. What else you need to do is to check if the new app installed on your Mac carefully.
2. Uninstall virus app manually on Mac
Click Finder icon, then click Applications to find the virus apps and drag them to trash.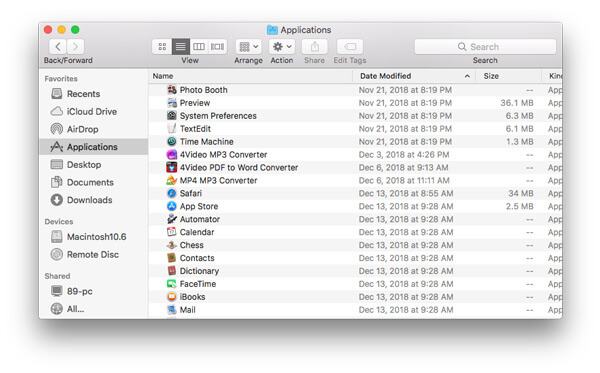 3. Erase the login items
If you find the virus app still active on your menu, you can erase the login. Just follow us.
Step 1.
Click Apple icon on the top left of the interface, then click System Preferences > Users & Groups.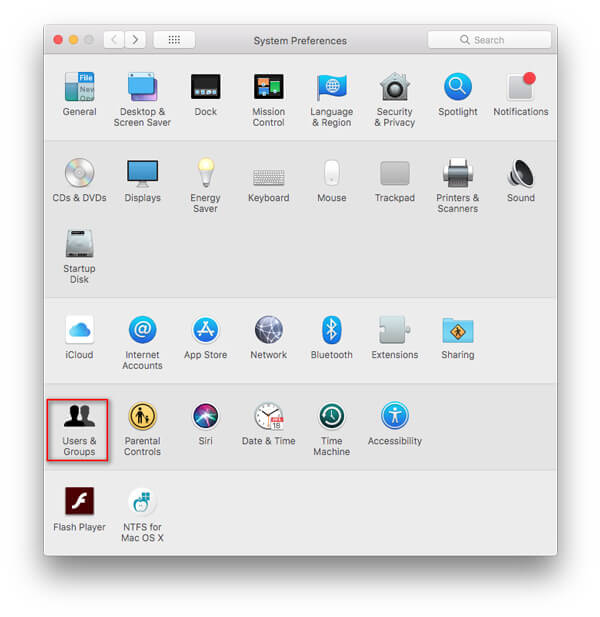 Step 2.
Click user name and choose Login Items. Find and click the virus app and click "-" to remove it.
4. Clean browser extensions
Last, you need to clean your browsers. Many adware or malware may install browser extensions and that can change the browser settings. You can find them and clean it from your browsers.
You can clean and remove virus extensions from your Safari browser, Google Chrome browser or Firefox browser.
1. Open Safari and click Safari menu. Choose Preferences… > Extensions. You can find the virus app and click Uninstall to remove it.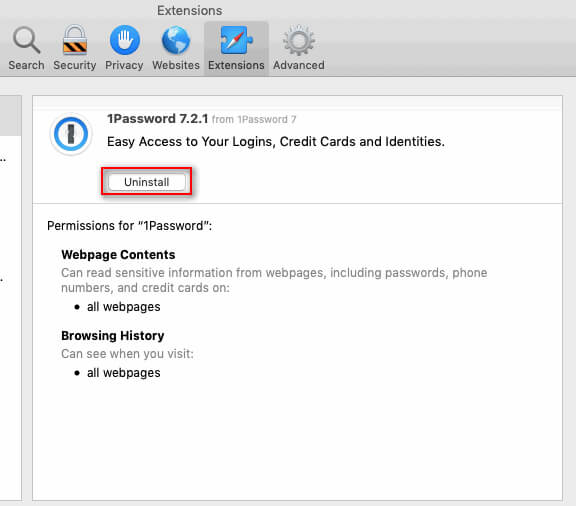 2. Open Chrome browser and click Chrome menu. Choose More Tools > Extensions. Find the malicious app and click trash can icon to remove it.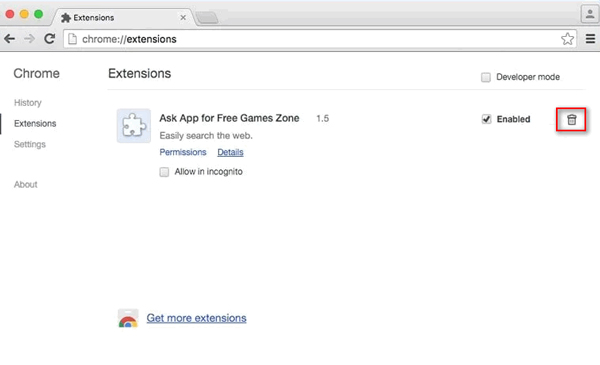 3. Open Firefox browser and open Menu. Click Add-ons > Extensions. Find the virus app and click Remove to delete the extension.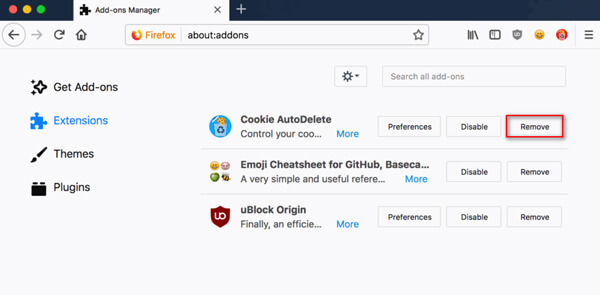 Conclusion
After reading the passage, you must find a suitable way to remove virus from your Mac. It seems complicated when your Mac is affected by a virus. So, take care of your Mac and clean it regularly with the professional Mac Cleaner. If you have any questions, just feel free to leave a comment.

Leave your comment and join our discussion