Tutorial to Reverse Video Clip with After Effects and Best Alternative
Adobe After Effects is a professional video editing application available to both PCs and Mac computers. Similar to other members of Adobe, After Effects is famous about extensive pro-level video editing tools and impressive output quality. So, if you are sensitive to audiovisual experiences, it is one of the best ways to reverse video clip. But the problem is that After Effects is so professional that average people cannot grasp it easily. Is it possible that non-tech savvy make reverse clip using After Effect? We are going to tell you how to reverse clip in After Effects in this tutorial. And that may be the best answer to the question.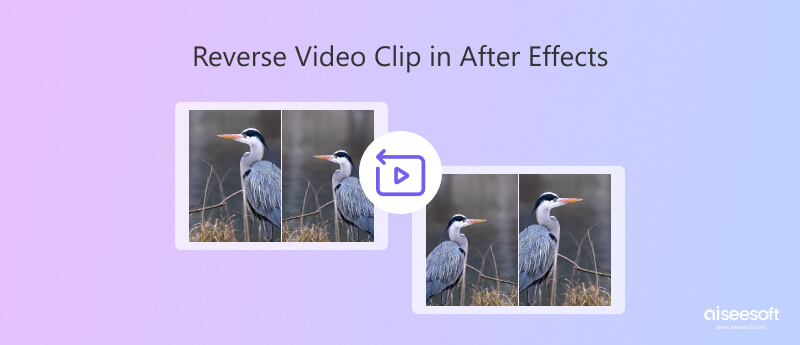 Reverse Video Clip After Effects
Part 1. How to reverse video clip in After Effects
If you are ready, let's start to learn about how to reverse video clip in After Effects right now.
Step 1 Import a video clip to reverse in After Effects
Make sure that After Effects program has been installed on your computer. It is not freeware, but if you have an Adobe account, you can download it from the website. Launch it, open the "File" menu and import the video file contains the clip you want to reverse.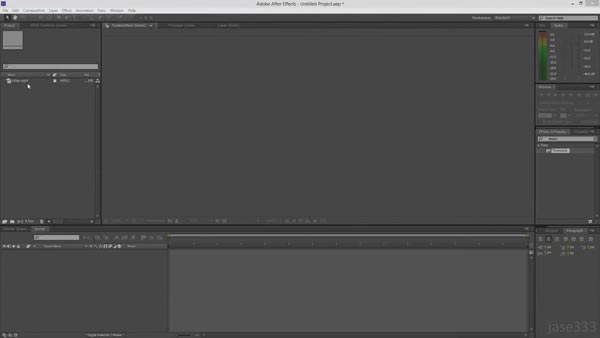 Step 2 Cut the video clip before reverse
Drag the video file onto the timeline; select the video clip to reverse using your cursor and click "Export Selected" in "File" > "Export". Then import the video clip and drag it to the "New Composition" icon.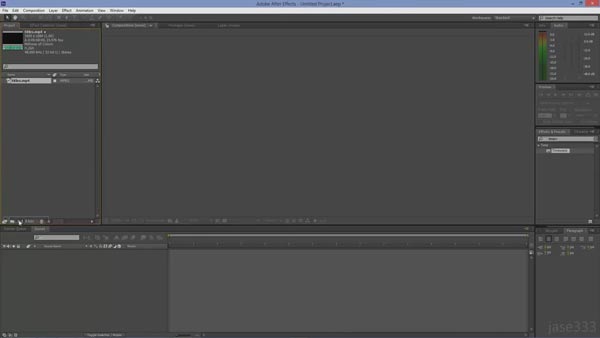 Step 3 Use After Effects to reverse clip
Right click on the video clip on timeline to activate the menu list, select "Time" and then click "Time reverse Layer". Or you can go to "Layers" > "Time" and click the "Time reverse Layer" option. On the popup window, there are several custom options to let you create a unique reverse video, such as speed, contrast and more.
Step 4 Preview or merge the reversed clip into the video file
After reverse, click the "RAM Preview" button in the "Preview" panel on right side, you can view the reversed clip. If you want to merge the reversed clip into the original video file, you can arrange them on the timeline and use the Pre-Compose option in Layers menu to do it.
Step 5 Export the result
If you are satisfied with the result, go to "File" > "Export" and save the result in your favorite video format. And then you can playback the reversed clips to the devices with After Effects now.
Part 2. Alternative to After Effects to reverse video
Though After Effects is a professional photo editor, it is a little complicated to average people to reverse clip in After Effects, not to mention the unaffordable price. If you are looking for the best alternative for After Effect to revise clip, we will recommend Aiseesoft Video Editor. It is one of the best video editors on market and its powerful features include:
1. Easy to use. It allows you to create a video reverse effect in one click.
2. Built-in plentiful video editing tools. Besides reverse video, you can adjust and edit your videos with rotate, flip, crop, merge and other tools.
3. Stylish videos simply. This video editor also offers a variety of video effects and filters, watermark and text options.
4. Preview edited video. The built-in video player allows you to preview the reversed video before saving it.
5. Support all video formats. Aiseesoft Video Editor is able to read and import almost all multimedia formats, including 4K videos.
6. Convert videos. The After Effect reverse clip alternative tool has the capacity to convert edited videos to various formats or for portable devices.
7. Higher compatibility. It works on Windows 10/8/7/XP/Vista and Mac OS.
In a word, Aiseesoft Video Editor is worth to try for both Windows and Mac users.
How to reverse video with Aiseesoft Video Editor
Step 1 Get the best reverse video editor installed on your computer
Download and install the latest version of Aiseesoft Video Editor on your PC. If you have a Mac computer, please download the Mac version. Run the best reverse video editor and click the "Import" button to load the video clip you want to reverse to the media library.
Tip: Or you can drag and drop the video into the library directly.
Step 2 Reverse the video in on click
Put the video from media library onto the timeline and click the "Edit" on top ribbon. When the toolbox window opened, you can find an option named "Play video clip in reverse". Tick the checkbox in front of this option and click "OK" to confirm it and start reversing your video.
Tip: The speed depends on the video size you reverse. If you reverse an entire movie, for example, it will take a while to complete it.
Step 3 Edit the reversed video
In addition to reverse video, Aiseesoft Video Editor also has plentiful video editing tools, such as rotate, crop, video effects, watermark, text, audio and more. You can use them to edit the reversed video. If you want to create a loop, you can drag both the reversed video and the original one on the timeline and merge them.
Step 4 Save the result to your computer or share to YouTube
When it is done, click the "Create video" option in the "Export" menu to take you to the export settings dialog. Here you can pick a video format from the dropdown menu according to your demands. For example, if you want to share it on social media, you can select MP4. Finally, save the reversed video to your computer or share it to your YouTube account.
Conclusion
Reverse clip is a heavily requested feature in Adobe After Effects. There are several tutorials about how to reverse video clips in After Effects on forums, but all of them are too simple or run through many manual steps. Therefore, we have shared the workflow of After Effects reverse clip in detail above. If you follow our guides, you will discover that it is fun to make a video reversing. It is well known that Adobe software is expansive, so is After Effect. So, we offered a cost-effective alternative to help you make fun with video reverse, Aiseesoft Video Editor. It has the ability to reverse video clips in one click. Moreover, it also offers several easy-to-use video editing tools and plentiful video effects. More importantly, it supports to save or share the reversed video in full resolution and high quality.