[Proven Methods] 3 Effective Ways to Play a Video in Reverse with Ease
Want to add a reverse effect to your video but don't know how?
Nowadays, you can easily access many reversed videos on TikTok, YouTube, Facebook, and Instagram. When you edit video, you may also want to play a video backwards for creating some dramatic or funny effect. How to play a video in reverse?
In fact, many video editors including free online video reversers and professional tools that can help you make a video play in reverse. Here in this post, we like to share 3 easy methods to play a video in reverse on iPhone, iPad, Android phone, and computer.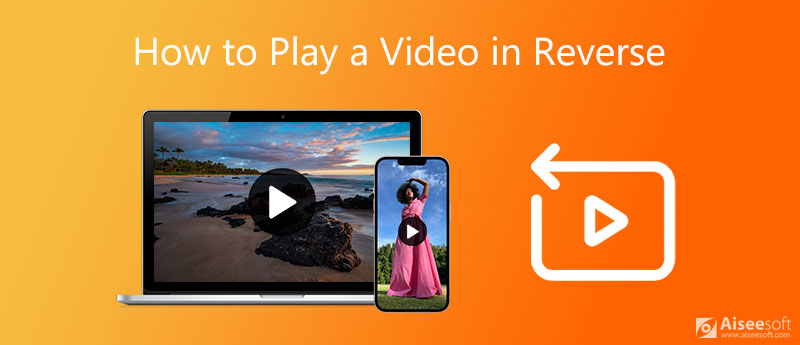 Part 1. How to Play a Video in Reverse on Windows/Mac Professionally
To edit video and make it play in reverse, you can rely on the all-featured video editor and converter, Video Converter Ultimate. It is designed with many frequently-used editing features including cut, crop, rotate video, merge several video clips into one, apply filters, adjust effects, enhance quality and more. It has a specific Video Reverser tool for you to easily play a video in reverse.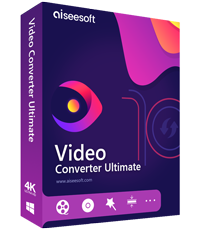 Downloads
Video Converter Ultimate - Best Video Reverser
Best video reverser for video files of all types.
Support 8K/5K/4K/HD/SD videos and lossless/lossy audios in all popular formats.
Offer many editing features, add and adjust subtitles and audio tracks, and enhance quality.
Toolbox of Video Reverser, Video Compressor, 3D Maker, Media Metadata Editor, GIF Maker, Video Merger, and more.
How to play a video in reverse on computer using VCU
Step 1:
First, you should double click on the download button above and follow the instructions to free install and run this video reverser and editor on your computer. When you enter it, click on
Toolbox
to display more useful tools. Find the
Video Reverser
option and click on it.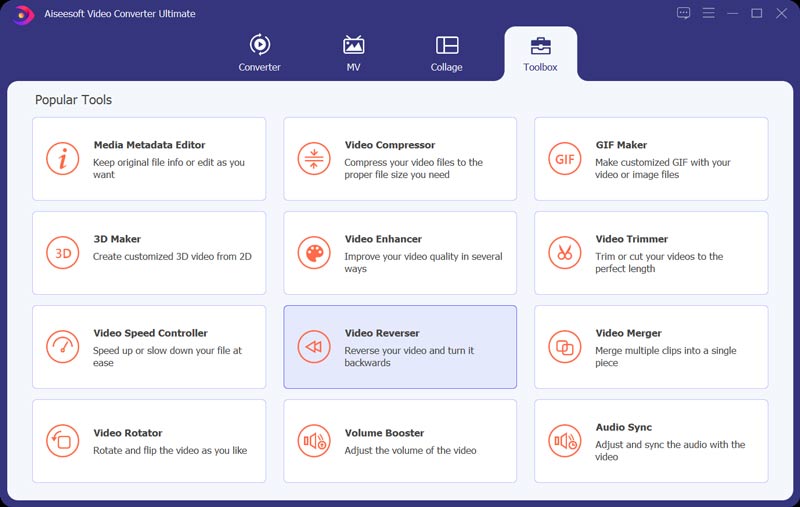 Step 2:
Now you will be taken to the main video reverser window. Here you can click on the big
plus
icon to select and add a video to this video reverser tool.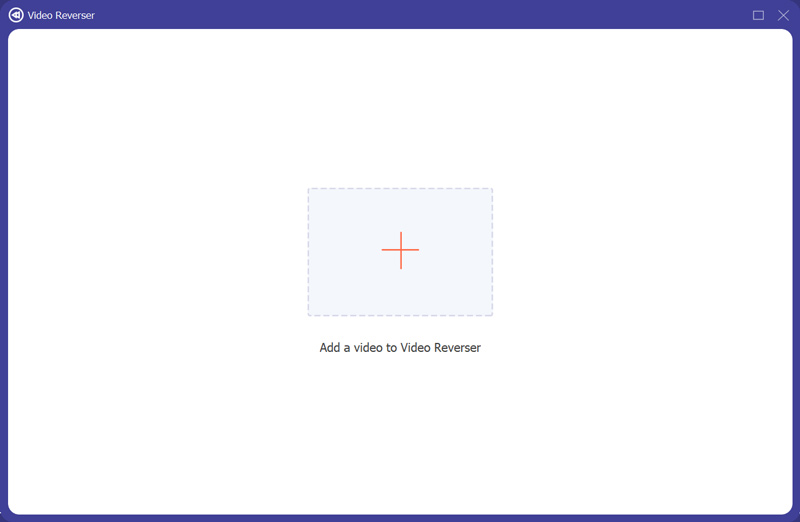 Step 3:
Now you can drag the slider bar or time set to select the specific video clip that you want to reverse. Then you can select a suitable destination file folder for the reserved video and rename it. After that, click on
Export
button to save the changes and store the edited file on your computer. This powerful video reverser is designed with the unprecedented hardware accelerating technology. Therefore, you can get a real fast editing and exporting speed.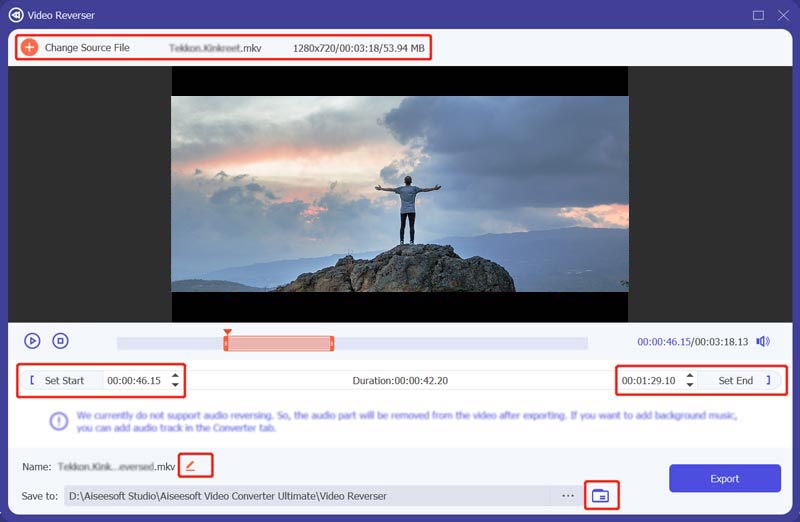 Step 4:
If you want to add new background music to video, or add subtitles to it, you can back to the home window, choose
Converter
feature, add the reversed video and change its audio track or subtitle.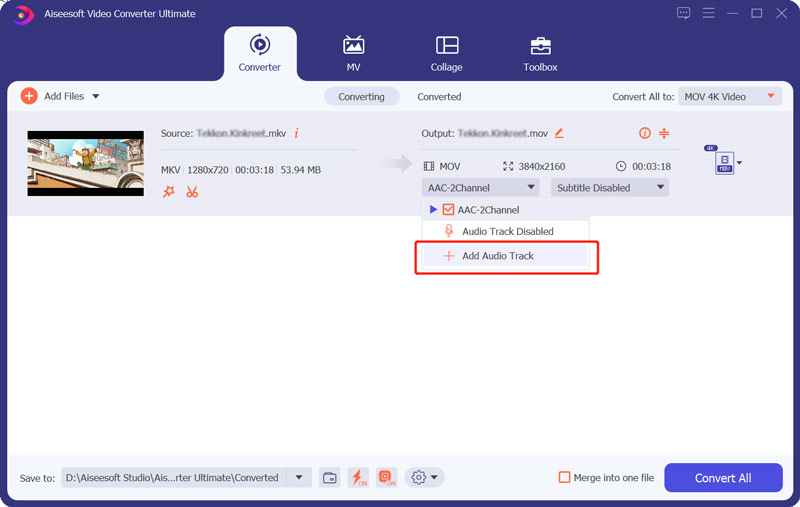 Part 2. How to Play a Video in Reverse on iPhone Conveniently
You may notice that, iOS doesn't come with a reverse feature that allows you to play a video backwards. Therefore, when you want to play a video in reverser on iPhone or iPad, you have to rely on some third-party video reversing apps. You can easily get many recommendations from App Store. Just type and search for reverse video, and you can easily find many related apps.
In case you don't know which one you should use, here we take the popular Reverse Vid as an example to show you how to play a video backwards on iPhone.
Step 1:
Free install Reverse Vid app through App Store. After that, tap the app icon and launch it.
Step 2:
You are allowed to select the video type that you want to reverse on the main screen. You can choose to reverse a previously-recorded video, an old video clip, or directly capture a new one. Then you can choose and adjust the speed of your reversed video.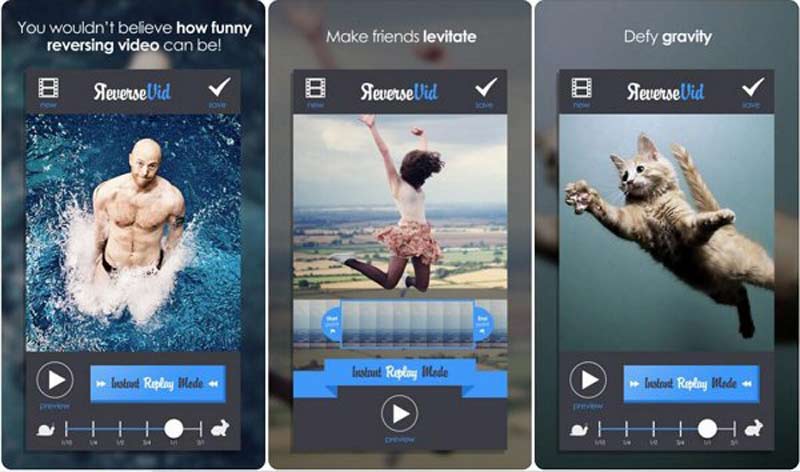 Step 3:
Reverse Vid app is designed with a
Preview
feature. You can view the reversed video before finally export it. If you are satisfied with the result, you can tap Save in the top right corner to save the reversed video on your iPhone.
Part 3. How to Play a Video in Reverse on Android Phone Easily
You can easily find many video reverser apps for Android from Google Play Store. But we have to admit that, most of them don't give you a good user experience. Considering that, we like to recommend a relatively good video reverser, Reverse Movie FX. It provides you with a simple way to create a reverse video.
After installing this Reverse Movie FX app on your Android phone, you can open it and select the video clip that you like to play it backwards. Then use its reversing options to edit your video. You are allowed to add new music to the reversed video.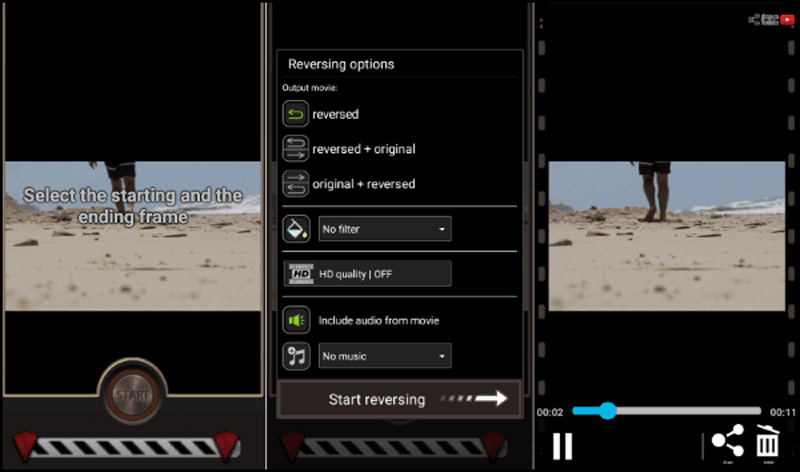 Part 4. FAQs of How to Play a Video in Reverse
How to play a video in reverse on iMovie?
To reverse video in iMovie on Mac, you can launch iMovie and load the video you want to play it in reverse. Drag the video clip to the timeline and choose it, locate the Clock icon on the top tool menu, and then check the Reverse option to confirm your operation. After exporting the video, you can play it in reverse.
How do you play TikTok videos in reverse?
TikTok has a built-in Reverse effect for users to play a video in reverse. Open TikTok app on your iPhone or Android phone, tap + icon in the bottom-middle section of the screen to start recording a video. After that, tap Effects to display the Effects menu. Find and tap Time at the end, and then choose the Reverse option to play video backwards.
Can I free reverse a video online?
Yes, there are some online video reverser tools offered on the market that can help you play a video in reverse, such as Kapwing Reverse Video, Clideo Video Reverser, Ezgif Online Reverse Video tool, and more. But you should know that, all these online tools are mainly designed for editing small video clips.
Conclusion
After reading this post, you can learn 3 simple methods to create a reverse video on computer, iPhone, and Android phone. For more questions about how to play a video in reverse, you can leave us a message.

Leave your comment and join our discussion