How to Reverse/Rewind Video Clips in iMovie
Reverse effect has been widely used around filmmaking, which gives a more artistic or comical tone to the movie. However, the technique isn't limited to professionals. For amateur video makers, you can easily apply reverse or rewind effect using iMovie. Then, how to reverse a video clip in iMovie? The following article will give you a full instruction. Since iMovie works on more than one platform, you'll learn how to reverse videos in iMovie on Mac, iPad and iPhone.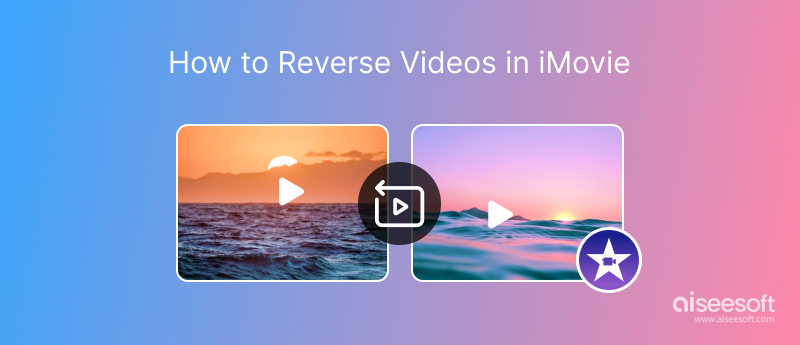 Reverse Videos in iMovie
Part 1. How to Reverse Videos in iMovie on Mac
Here we will take iMovie 10 as an example to show you how to reverse videos in iMovie. Be noted that for different iMovie versions, the steps might be slightly different.
Step 1 Open your iMovie and load the video you want to edit the project, drop the video clip in the timeline and select it.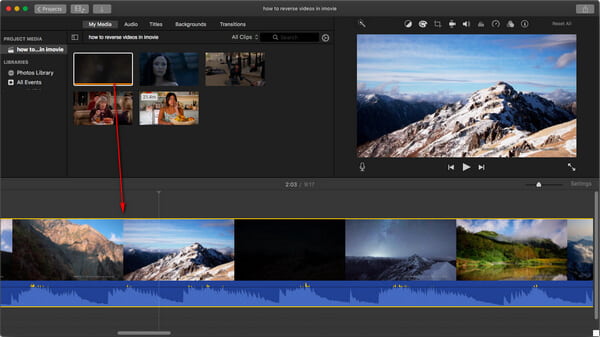 Step 2 Click the Clock (Speedometer) tab above the viewer, then you'll see the Reverse option under the tab. Select the Reverse checkbox, a reverse-play icon appears on the clip in the timeline.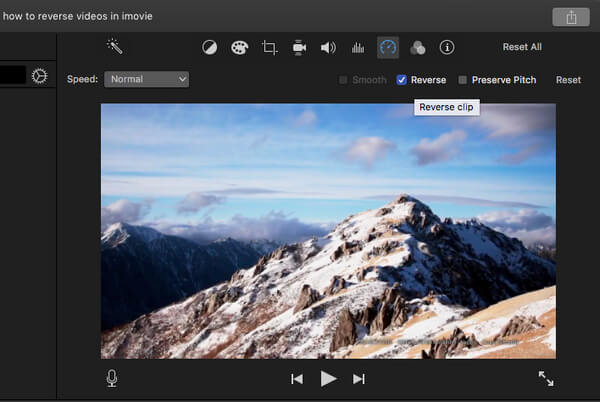 Now you can play a video clip backwards in iMovie. Reversing a clip does not affect its duration, if you want to change the speed of the reversed clip, you can also speed up or slow down the video as you like.
You can check the video tutorial down below: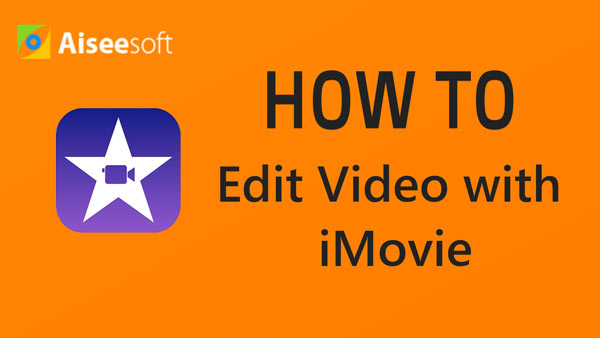 Part 2. How to Reverse Videos in iMovie on iPad/iPhone
Sadly, iMovie doesn't offer you reverse feature to help you play a video backwards. Therefore, you probably need a third-party app to help you. Here we suggest you a popular app called Reverse Cam. It is the quickest and easiest tool to reverse videos on iPhone/iPad.
Step 1 Free Download and open the reverse app on your iPhone/iPad.
Step 2 You can choose to record a video or reverse from library. Here we choose one video from the library, and you'll also be asked to choose playback speed.
Step 3 Wait until the reversing process is finished, then you can get the reversed video on iPhone/iPad.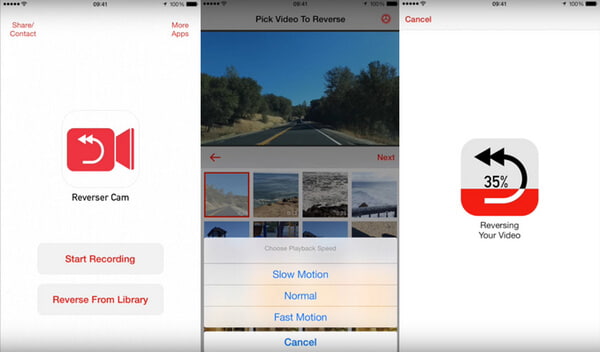 After you get the video, you can import the video to iMovie along with the original one to make a rewind effect.
Part 3. Best iMovie Alternative Video Editor to Reverse Video
While the iMovie software is a highly effective Video Editing Tool for Mac, the interface can be a little confusing to try the reverse effect on a video for the first time. Meanwhile, it doesn't work for Windows users. Under such case, we would like to recommend you a better video editor that helps you to achieve the video reverse effect.
Video Converter Ultimate For Mac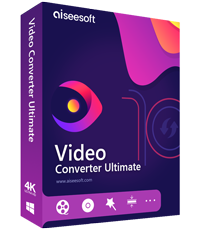 Convert video to MP4, MOV, AVI, MKV, MP3, FLAC, and other video/audio formats for editing in iMovie.
Support 1080p HD/4K UHD video conversion for iMovie editing.
With powerful editing features, you can rotate/clip/merge/crop video, adjust video effects.
Enhance video quality and add more video/audio effects.
Add images or text watermark to video clips and change color, font and size of the text.
Part 4. FAQs of Reversing Videos in iMovie
Can KingMaster reverse video?
Yes. Open KingMaster on your iOS or Android device. Tap Add button to select the aspect ratio first, and tap Media to load your video clip. In the Editing options, select the Reverse option to reverse the video. It may take quite a long time if you are reversing a long video.
How do you reverse video on Snapchat?
Open Snapchat app on your mobile phone, and hold down the shutter button to capture a video. Swipe to find the reverse filter effect, and you can see three arrows pointing to the left. This is the video reversing effect. You can preview the reverse effect and save your Snapchat video.
How do you reverse a QuickTime video?
Open the video in QuickTime player. Hold down the Shift key and double click the picture at the beginning of the video clip. Then the video will play backwards.
In this article, we have mainly showed you how to reverse videos in iMovie on Mac/iPhone/iPad. Still have more questions to play backward videos? Feel free to leave your comments down below.