3 Methods to Unjailbreak iPhone with or without Restore (No iOS Upgrading Supported)
Summary: Want to know how to unjailbreak iPhone? This article gives you three methods to unjailbreak iPhone with or without restoring.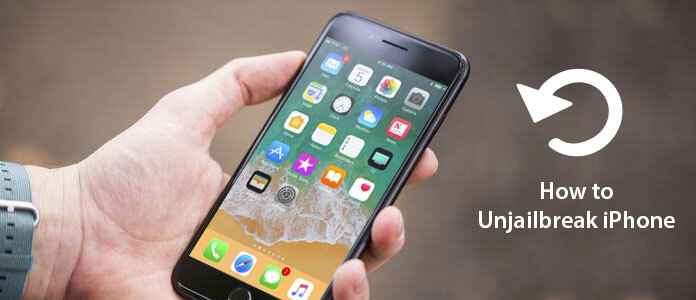 Many Apple users enjoy their iPhones but want to customize their devices beyond what Apple allows them to do, and that's when they choose to jailbreak iPhone. However, at some point in time, you may want to unjailbreak iPhone, since jailbreaking can cause performance issues and lose your chance to update iOS system. More importantly, it would void your warranties, which means that Apple won't cover your repair charge anymore.
If you are wondering how to unjailbreak iPhone, you've come to the right place. In this article, I'll show you three easy and most popular methods to unjailbreak an iPhone with or without restoring process.
Part 1. How to unjailbreak an iPhone by restoring iPhone
The most commonly used method to un-jailbreak an iPhone can be quite easy, you just need to restore iPhone from a backup. The backup data will be restored to iPhone except for the Cydia apps and anything related to the jailbreak itself, so you'll be back to stock iOS 15/14/13/12/11/10/9/8. If you don't have a backup, you can still undo the jailbreak, but be noted that you might not get your data back. Now let's see how this works with iTunes.
Step 1 Download and launch the latest iTunes on your computer or Mac. Connect your iPhone to computer via a USB cable, wait until you see the device icon in the upper left corner.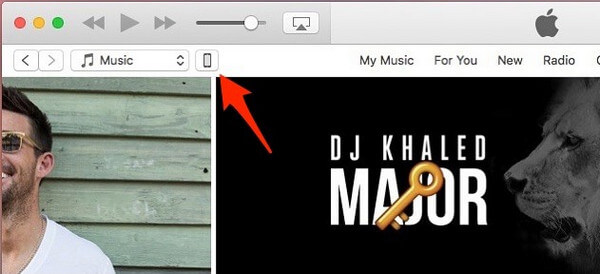 Step 2 >Click the device icon, and then select "Summary" from the sidebar, scroll down the right pane and click "Restore iPhone" option to start unjailbreak process.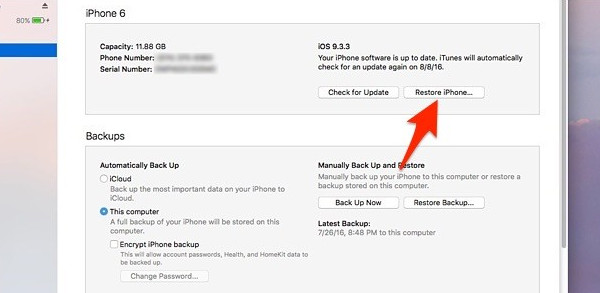 Step 3 Here you'll receive a pop-up message asking if you want to backup your device. Hit "Backup" to proceed.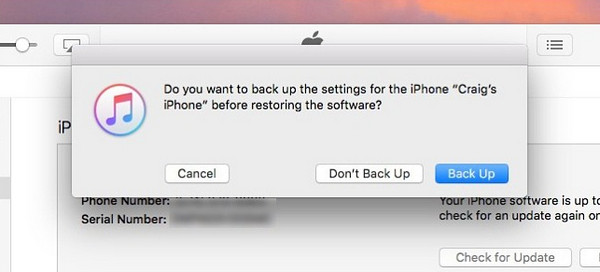 Step 4 After the backup, click "Restore" in the new pop-up window to confirm the unjailbreaking operation.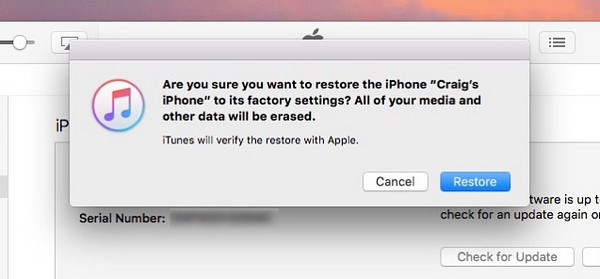 Tips: Before the restoring, make sure you turned off "Find My iPhone" service on your device, as Apple requires this feature to be disabled during the restoration.
Step 5 Wait until the process is completed, you'll eventually see your iPhone back to unjailbreak status as the below screen shows. Here you can either select "Set up as new iPhone" if you want to start from scratch, or select "Restore from this backup" to get back all of your apps, settings, contacts, messages, etc.
As you can see, iTunes is actually a bit complicated to use when you want to restore and unjailbreak iPhone. Alternatively, you can choose to unjailbreak iPhone without iTunes. iOS Backup & Restore is one of the most professional software you can consider. It comes backup and restore features into one suite, which makes it super easy to use. Free download this software and check how to restore iPhone without iTunes here.
Part 2. How to unjailbreak iPhone without restore
Apart from the first method, you can also get help from an iPhone fix service, which enables you to unjailbreak iPhone without restore. Here we would like to introduce you iOS System Recovery, one of the most reputable fix tools you can use to unjailbreak iPhone, or fix other iOS issues to normal.
Main Features:
1. Unjailbreak iPhone, fix iPhone battery drain, iPhone overheating, iPhone stuck in recovery/DFU mode, Apple logo, etc.
2. Support all iOS devices like iPhone 12/11/XS/XR/X/8/7/6, etc. Apply to iOS 15, iOS 14, iOS 13, iOS 12, iOS 11, iOS 10, etc.
3. Easy to use and safe with no data loss.
Now free download the program and follow the steps below to learn how to unjailbreak iPhone without restore.
Step 1 Launch iOS System Recovery tool on your computer, connect iPhone to computer via USB cable. Choose "iOS System Recovery" feature on the main interface.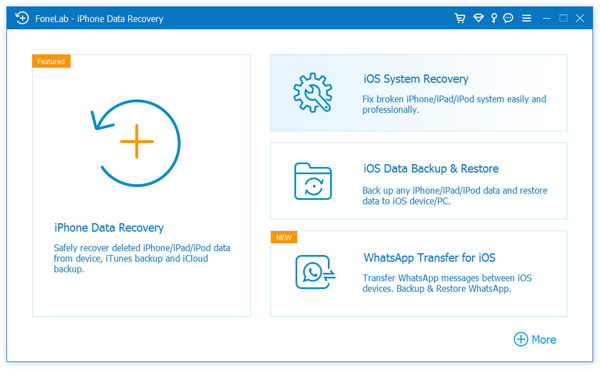 Step 2 iOS System Recovery tool will recognize your jailbroken iPhone automatically. Click "Start" button, then you'll be lead into Recovery Mode/DFU mode.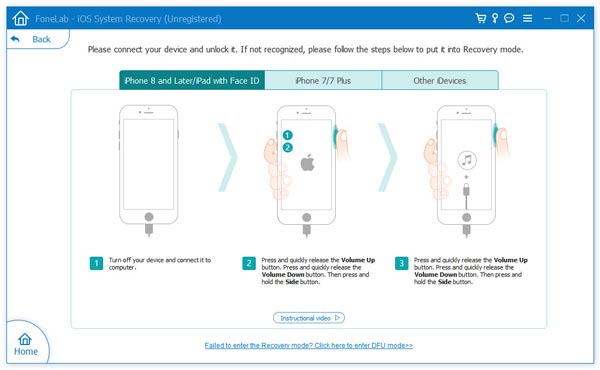 Step 3 Select the right iPhone model and then click "Repair" to download the unjailbroken iOS firmware.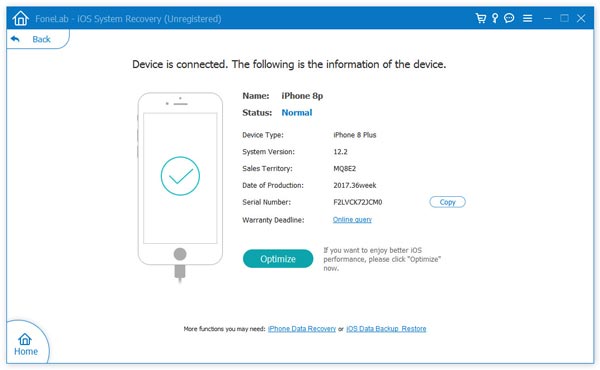 Step 4 When the firmware download is completed, iOS System Recovery will automatically unjailbreak your iPhone. After that, you'll get your iPhone back to normal.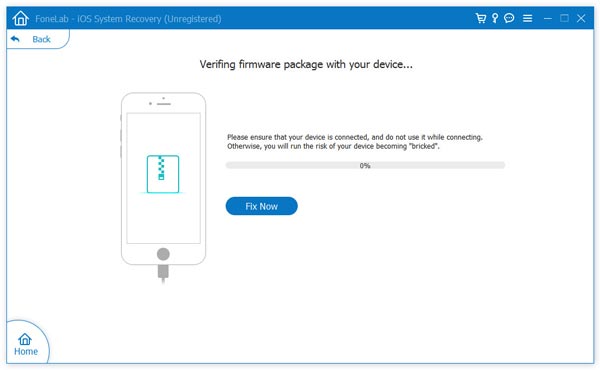 Note: With this method, iOS will normally update to the latest version after unjailbreaking.
Part 3. How to unjailbreak iPhone without computer
There is another rising method to unjailbreak iPhone without computer.
Cydia Impactor is a Cydia tweak that removes the jailbreak and restores your iOS device to stock iOS without updating the iOS version. Also, you just need to use the app and it does not require you to use a computer. Just follow this easy tutorial below.
Step 1 Go to Cydia and install the Cydia Impactor tool for iOS 15/14/13/12/11/10/9/8/7 accordingly.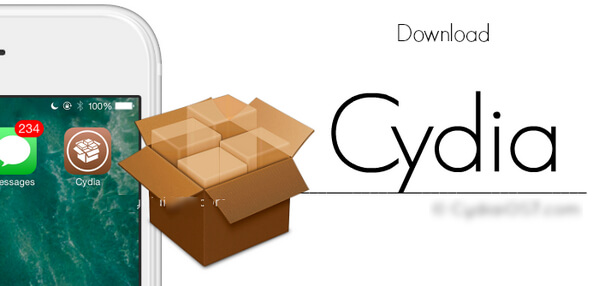 Step 2 Now run the tool by tapping the option labeled as delete all data and unjailbreak device. Next, tap on the Delete All button in order to proceed. After the process has started, do not touch your device and wait patiently till the iOS setup welcome screen appears.
Step 3 After the tool has finished unjailbreaking your device, you will be left at the welcome screen. Complete the iOS setup procedure and activation, and you're done!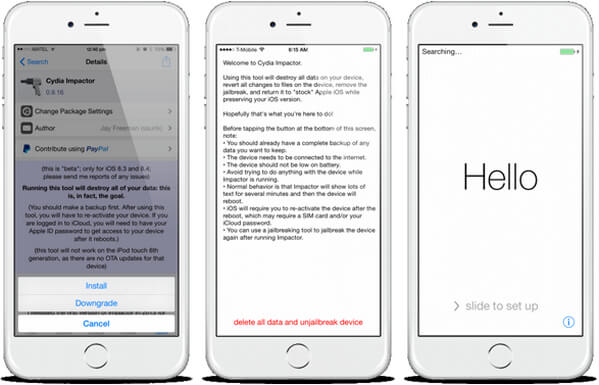 Want to delete Cydia from iPhone? Check the post to secure your iPhone.
In this article, we have mainly showed how to unjailbreak iPhone. You can choose to unjailbreak an iPhone by restoring your device, or undo the jailbreak without restore. Moreover, you can also remove the jailbreak on iPhone without computer. Still have more questions? Feel free to leave your comments down below.