How to Delete Cydia from iPhone to Remove Jailbreak and Keep Warranty Safe
If you want to remove the Cydia jailbreak completely to speed up your iPhone or keep warranty safe, the easiest way to delete Cydia is using the third-party software to achieve the goal.

Cydia is familiar with jailbroken iPhone users, who needs a vast choice of iOS apps and tweaks. Unlike Android users, iPhone users are only allowed to install apps from App Store. For downloading and using apps, ringtones, themes, mods, and other exclusive content from non-App Store, many iOS users decide to use Cydia to access the content after jailbreaking iPhone.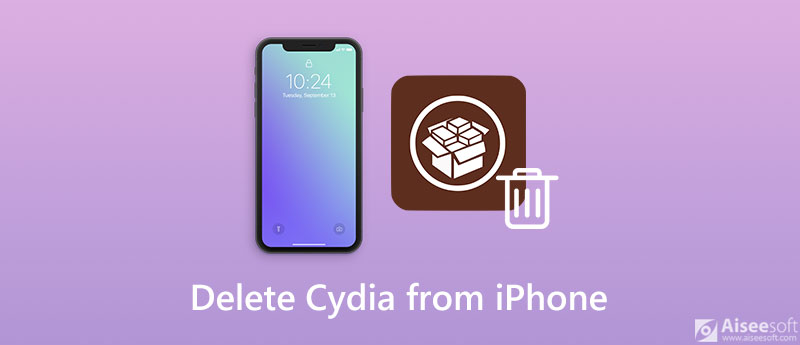 However, your iPhone becomes slow and unsafe due to the app random customizations from Cydia gradually. What's worse, once you want to send your iPhone in for service, you will find iPhone warranty is voided.
Considering that, deleting Cydia from iPhone becomes the choice of many users.
This post collects the 4 proven ways to help you remove Cydia from iPhone, running in iOS 13, 12, 11, etc., safely and quickly.
Part 1. How to Delete Cydia from iPhone with Computer Completely (Data Erased)
Can I remove jailbreak from my iPhone?
Yes, you can.
The easiest way of uninstalling Cydia from your iPhone is using the third-party software, FoneEraser .
Aiseesoft FoneEraser is the data and app wiper for iPhone iPad and iPod. Whether you want to delete the stubborn apps, e.g. Cydia, or clear out all content and settings to use your iPhone as a new one, this software will be your best choice. Always keeping up-to-date, this program works seamlessly with iPhone iPad, etc. running in iOS 13, 12, 11, 10, 9, and other versions.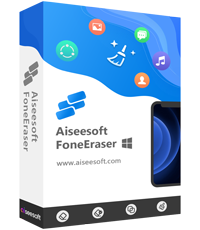 Downloads
Delete Cydia completely and thoroughly from iPhone iPad iPod.
Uninstall Cydia related data and apps from your iOS devices.
3 levels are offered to wipe an iPhone based on your needs
Compatible with iPhone 11, 11 Pro (Max), XS (Max), XR, X, 8, 7, 6, 6s, etc.
Step 1. Connect iPhone to computer
Free download this software on your computer, install and run it immediately.
Connect your iPhone to computer with the USB cable, and do not forget to input your password to unlock and tap "Trust" button on iPhone, if it is the first time you connect iPhone to computer.
Then this utility will recognize your iPhone automatically.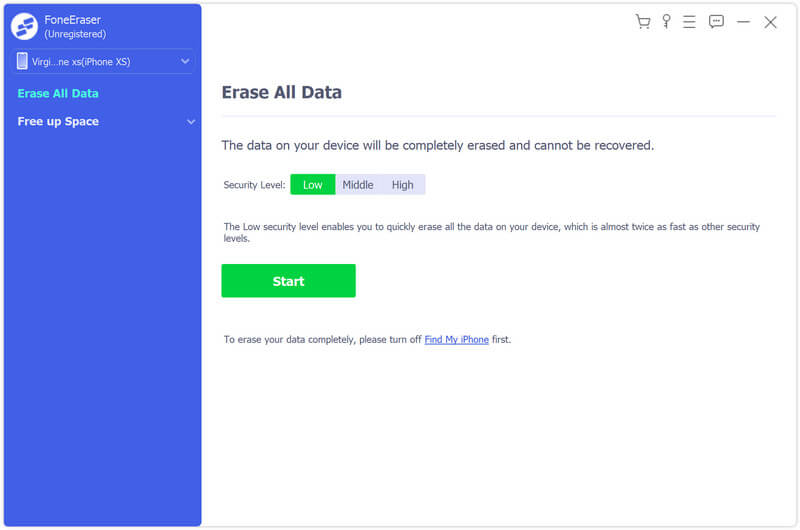 Step 2. Select erasing level
Click "Low" under the row of "Erasing Level" to decide which erasing level you will want. You can select the erasing level according to your needs, and "OK" to confirm it.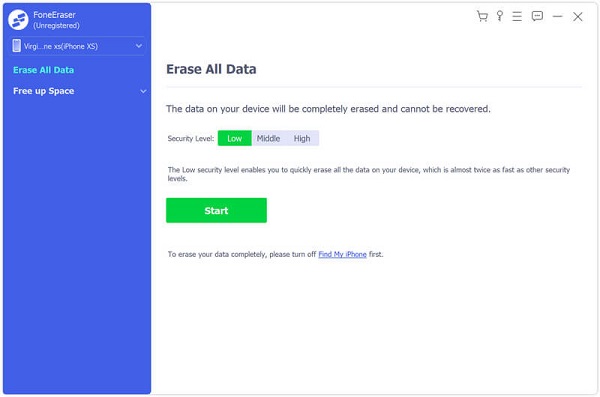 Step 3. Uninstall Cydia completely
Back to the main interface of the program, click the "Start" button to start to uninstall Cydia and other apps from your iPhone.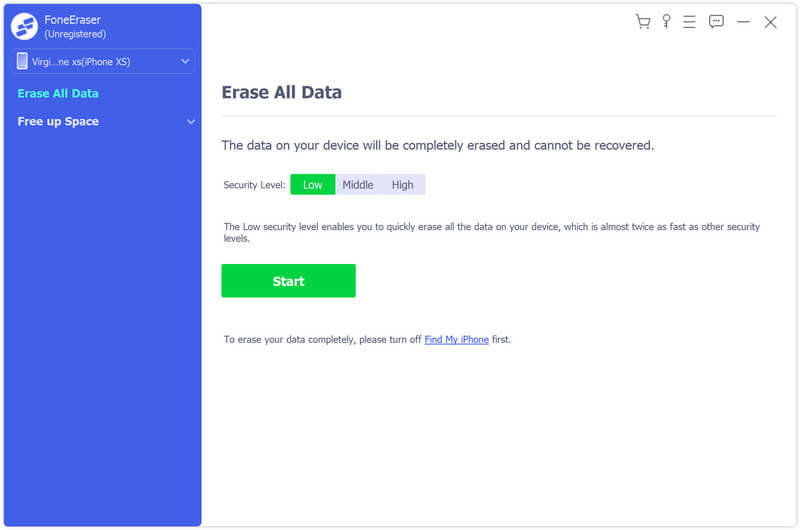 The process will take minutes, which depends on the data on your iPhone. Then your iPhone will restart and set up as a new one.
1. This way will delete Cydia, other data and settings completely from your iPhone and stops a recovery. Do not forget to backup iPhone to keep important data safe.
2. It only removes Cydia, but not restore your iPhone jailbreak to be unjailbroken. For making it, you need to move the next solution.
Part 2. How to Unjailbreak iPhone with Computer without Erasing Data
If you want to remove Cydia and restore iPhone jailbreak to its original unjailbroken state, this way is exactly what you will need.
To unjailbreak iPhone from Cydia jailbreak, Aiseesoft iOS System Recovery is the magic tool.
iOS System Recovery is the iOS system repair tool, which can fix your system error (Apple logo, white screen, loop restart, headphone mode, freeze, brick, etc.) and optimize your iPhone system to manage it smoother.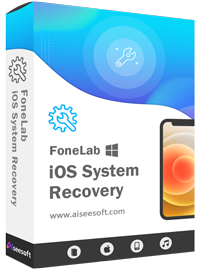 Downloads
Unjailbreak an iPhone that is jailbroken without erasing data.
Downgrade or upgrade iPhone to its supported version.
Drag iPhone from freeze, brick, Apple logo, white screen, etc., to normal.
Work on iPhone 11, 11 Pro (Max), XS, XR, X, 8, 7, 6, etc.
Step 1.
Free download this app on your computer. Run it immediately after the successful installation. Choose "iOS System Recovery" from the main interface.
Connect your iPhone to computer with the USB cable, and this application will detect your iPhone.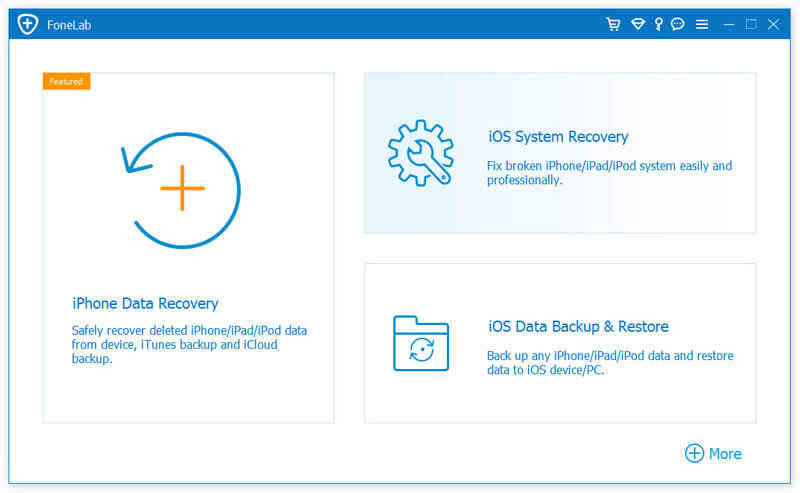 Step 2.
Here, you could see various iPhone issues that this software can deal with. Just ignore them and click "Start" to continue the next steps.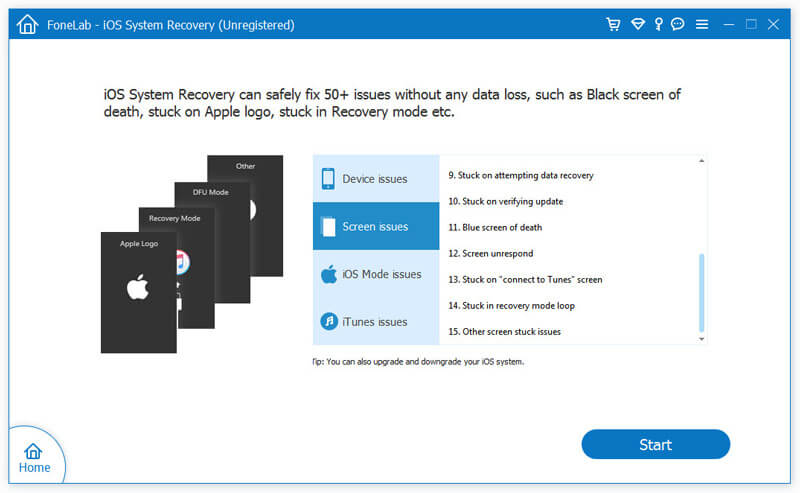 Step 3.
Select "Standard Mode" then "Confirm".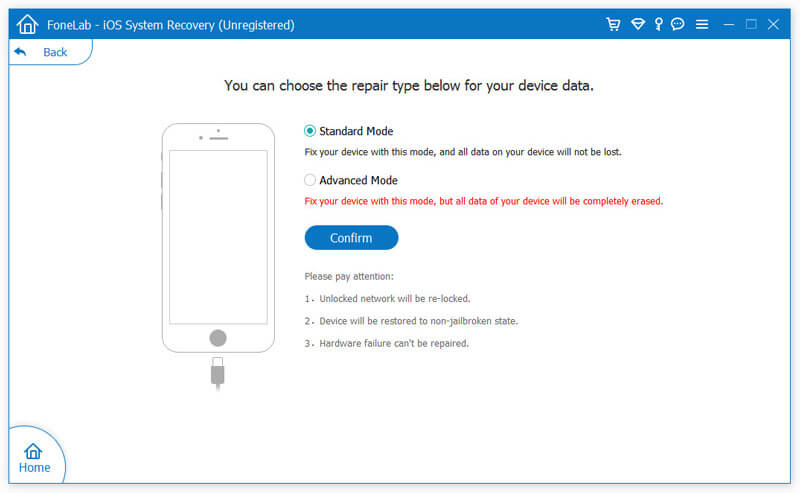 Here, if you want to unjailbreak iPhone with deleting Cydia, you need to select "Advanced Mode", but "Advanced Mode" will erase all your iPhone data and settings and restore it to factory settings.
Then your iPhone information will show in the window. Here you need to click "Optimize" button to continue the steps afterward.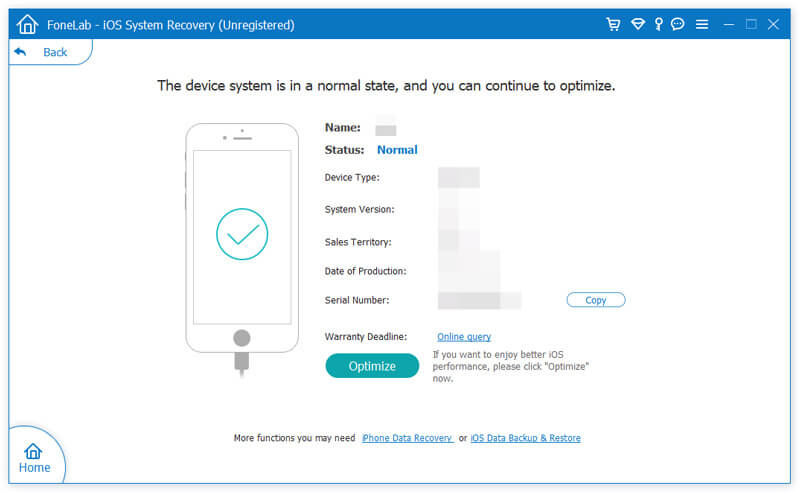 Step 4.
Modify your iPhone information like category, model, etc., if it is not wrong. Generally speaking, the iPhone information will be correct.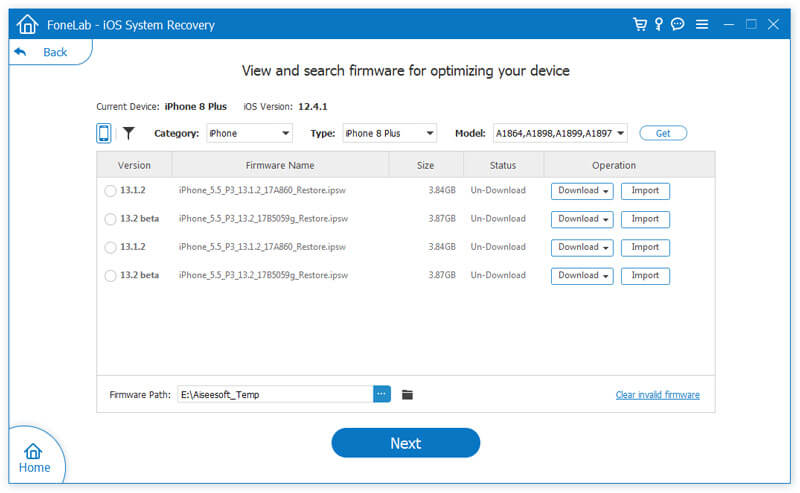 The software is not free to use, but it guarantees your iPhone to unjailbreak.
If you need the free tool to delete Cydia, the next solution will be for you.
Part 3. How to Remove Cydia from iPhone with iTunes (Data Erased)
To restore your iPhone to factory settings, you could delete Cydia definitely. The free tool you could use to remove Cydia is iTunes.

Step 2.
Find your iPhone icon and click it to enter "Summary" section by default. Click "Back Up Now" to start backing up your iPhone data to this computer in iTunes (Check
what data iTunes backup
).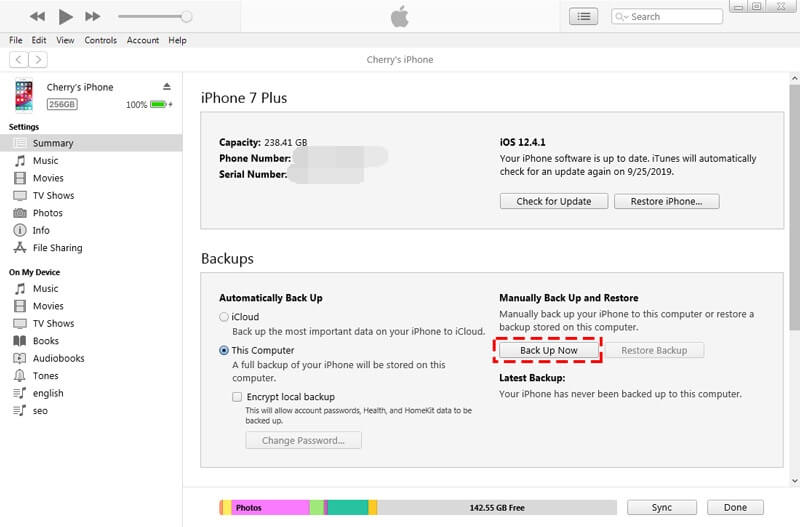 Step 3.
After the backup is done, click "Restore iPhone…" and it will restore your iPhone to factory settings and wipe all data and settings on iPhone.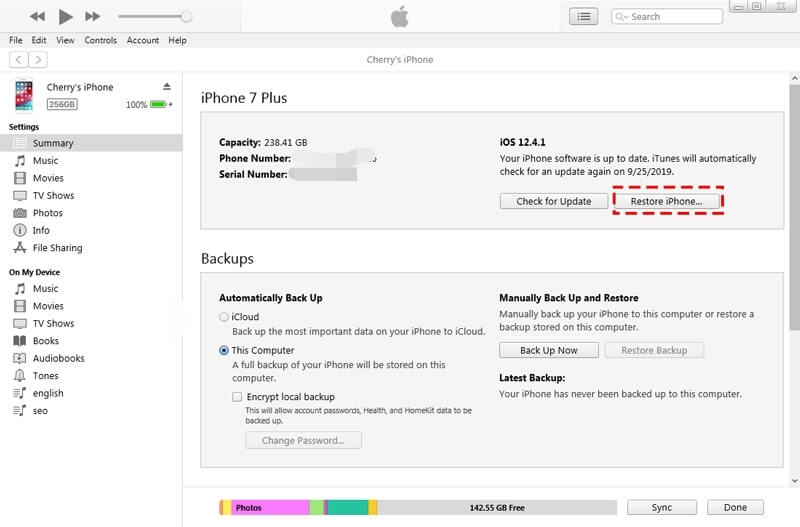 Wait minutes, and your iPhone will be set up as new, and you can restore data from iTunes backup.
In this way, your iPhone will restore to the factory settings, and data including Cydia will delete from iPhone.
All data and Cydia will go from your iPhone, but your iPhone still keeps jailbroken.
That turns us into the next part to delete Cydia and unjailbreak iPhone.
Part 4. How to Delete Cydia with Cydia Eraser on iPhone (Data Erased)
Cydia also offers the official app, Cydia Eraser, from its developer to help iOS users to delete Cydia. The process of deleting Cydia app from your iPhone is showing as below.
Note: Do not forget to backup iPhone data before deleting Cydia by following the steps below.
Step 1.
Run Cydia on iPhone and search for "Cydia Eraser" to install it on your iPhone.
Step 2.
Run Cydia Eraser > Tap the option, "Delete All Data and Unjailbreak Device" > "Delete All".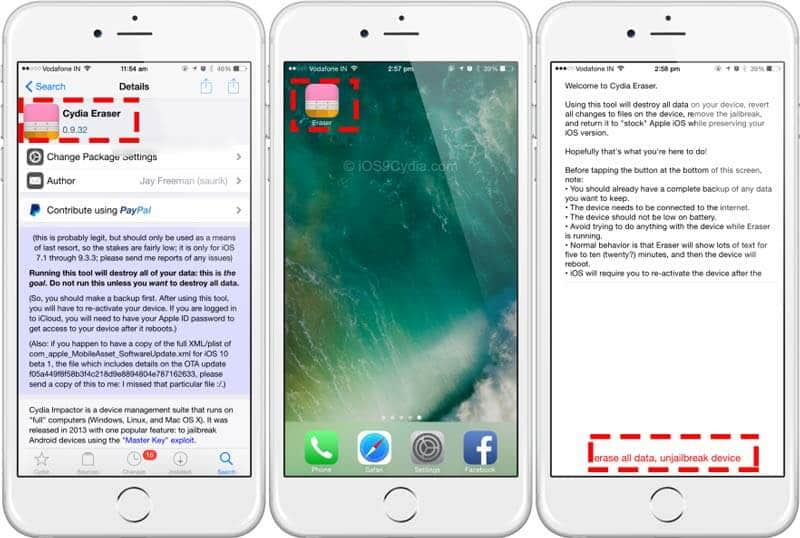 Then it will take minutes to restore your iPhone to factory settings with deleting Cydia.
Cydia Eraser will erase Cydia from your iPhone with keeping the original iOS version. Meanwhile, your iPhone will be unjailbroken.
Conclusion
Cydia is the third-party app that can install the apps that you cannot get from App Store on a jailbroken iPhone. However, due to the security and warranty, deleting Cydia becomes the choice of many of you. Here we gather 4 efficient ways to uninstall Cydia from iPhone. Whether you get a computer or not, open Cydia or not, or unjailbreak iPhone or not, you could find the solutions from the above.
Be generous to share this post if it helps you a lot.
Leave your comments if you encounter any question.