Unlock iPhone – Factory Unlock iPhone on Verizon/AT&T/Sprint/T-Mobile/Virgin Mobile
Summary: Is your iPhone locked to a specific network or carrier? Read this post and learn how to unlock iPhone, so that you can change SIM card from any carrier.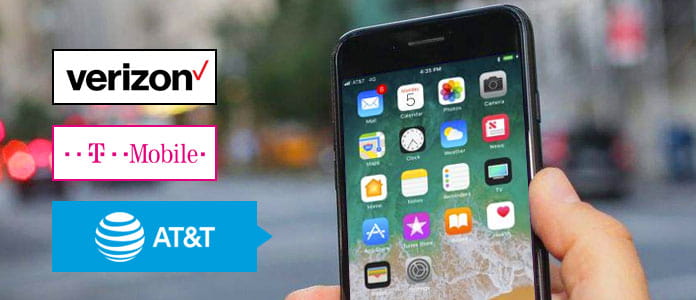 The days when you have to purchase an iPhone that is locked to a specific carrier with a contract are over. Ever Since 2015, you can buy unlocked iPhone free to use with any SIM. But if your iPhone is older than that, it might still be locked to a particular provider. For those users, don't worry, this doesn't mean that you are going to stuck with that SIM card provider forever.
In this post, I'll give you two commonly used methods to unlock all iPhone models, including iPhone X/8/7 Plus/7/6s Plus/6s/6/5s/5c/5. Generally, you can unlock iPhone through an unlock code from the network provider, or permanently factory unlock your iPhone via a third-party IMEI unlock service.
Part 1. Unlock iPhone by contacting your network provider
All carriers have the policy for iPhone unlock. You can contact your network provider and ask for a permission to free unlock your iPhone, as long as you have met their terms and conditions. This is the most direct and safe way to unlock iPhone. Different carriers come with different policies, but there are some general requirements as below that you have to confirm:
1. Your iPhone is a legitimate device that has not been reported stolen, lost or blocked.
2. Your account will need to be free of any financial obligations.
3. Your account needs to be active for a certain number of days before iPhone unlocked. (For T-Mobile it's 40 days, Sprint 50 days, and AT&T is the longest at 60 days.)
4. You need to factory reset iPhone before you use the new carrier.
Apart from the requirement, the basic steps to unlock iPhone vary from each other. Here we have listed the tutorials of the most popular carriers, including like Verizon, AT&T, Sprint, T-Mobile, Virgin Mobile, scroll down to your carrier to find out their specific process for unlocking iPhone.
Unlock iPhone on AT&T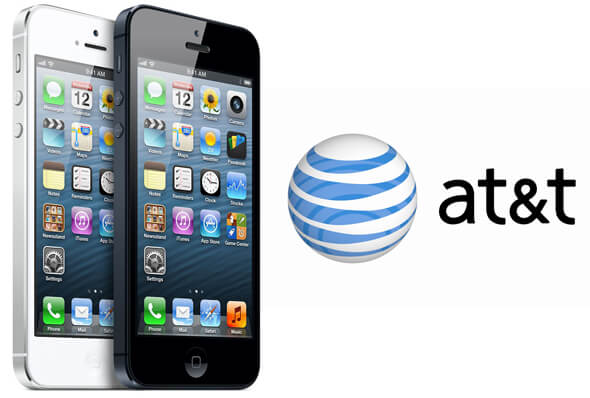 If you using AT&T as iPhone network carrier, it can be slightly complicated to unlock iPhone to another carrier. Follow the steps below.
1Verify iPhone unlock eligibility
Log in your AT&T account, choose the device you want to unlock, select "Unlock phone or tablet to work with another wireless provider," and follow the prompts. If you can't get into your account for some reason, you can use the company's Device unlock portal to verify the phone's eligibility.
2Unlock iPhone with AT&T
Once you submit the unlock request, you'll get a confirmation email with an unlock number. Follow the link in the email to confirm the request. If your iPhone is deemed eligible after the two-day review period, you'll be able to pop out the old AT&T SIM and insert the new one from other carrier.
Unlock iPhone on Verizon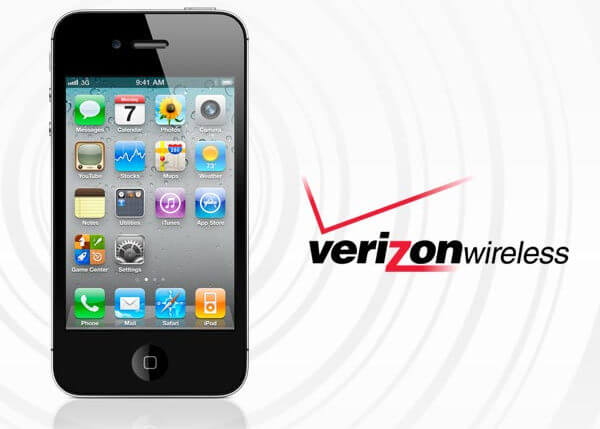 When it comes to Verizon, there isn't too much information you need to know in order to unlock iPhone. In fact, Verizon offers the loosest unlocking policy for LTE phones. According to their words, Verizon do not lock 4G LTE devices, no SIM unlock code is needed at all if you want to use with another carrier.
That means, any iPhone 5/5s/6/6s/6s Plus/7/7 Plus/8/X that was bought with Verizon should already be unlocked. If you want to move to a new network, simply contact Verizon customer support to cancel your service and start a new plan with the carrier of your choice.
Don't Miss: How to Check & Recover Verizon/AT&T/WhatsApp Messages
Unlock iPhone on T-Mobile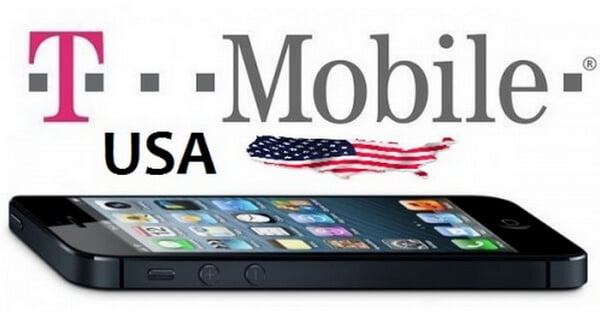 It is rather easy to unlock iPhone bought from T-Mobile for use on other carriers (formerly SIM Unlock).
Firstly, check T-Mobile unlock policy and make sure that your iPhone is eligible for unlock.
Then, you need to call customer service at (877) 746-0909 to get the Mobile Device Unlock code for your phone. If it's eligible, you'll receive an email with an unlock code in two days. Follow the instructions, pop out your SIM, and you'll be ready to switch networks.
Unlock iPhone on Sprint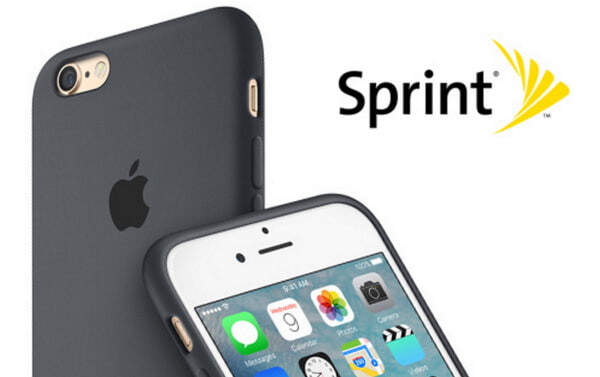 Sprint states that it will automatically unlock iPhone as soon as it is eligible. Therefore, if you have an iPhone from Sprint that fulfills all the criteria in the general requirements above, it's likely unlocked already. Now you should be able to use a new SIM card with your new carrier immediately.
If that doesn't work, or if you haven't met all the requirements, you can call customer service at (888) 211-4727 and they'll be able to help.
Part 2. Unlock iPhone with IMEL unlock service
In order to unlock iPhone from network provider, you have to meet a bunch of requirements and make sure it is eligible, and it would take days to complete. If you are looking for an easier and more time-saving method, you can consider unlocking iPhone through a third-party IMEL unlock service, this normally works for all iPhone models, including iPhone X/8/7 Plus/7/6s Plus/6/5s/5.
There are actually many retailers on the internet that helps you to unlock iPhone, such as Cellunlocker.net, iPhoneIMEI.Net, doctorSIM, etc. Here I'll take doctorSIM as an example, and show you how to unlock iPhone.
Step 1Go to Unlock iPhone page on doctorSIM, Find and select iPhone model you want to unlock.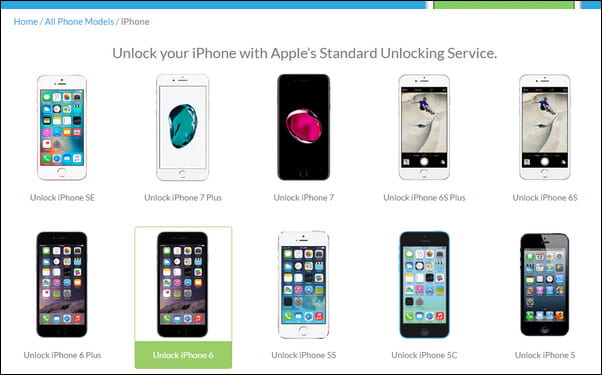 Step 2Select your network provider, and fill in phone information and contact details.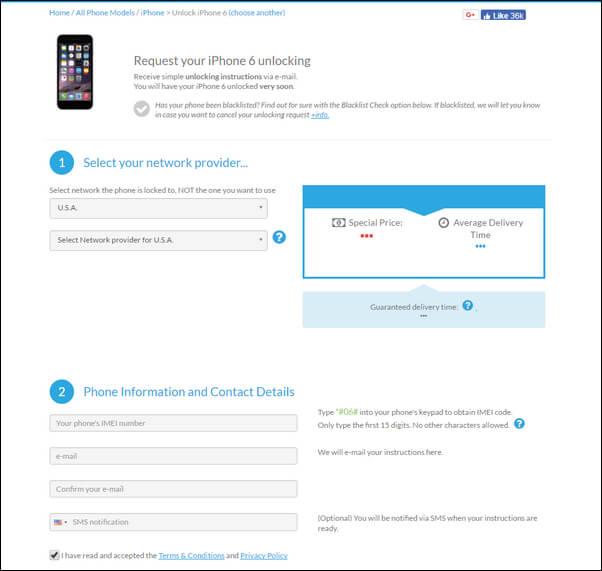 Step 3You'll receive unlock code by e-mail with instructions on how to unlock your iPhone. Follow the instructions to remove lock from iPhone and change carriers as you like.
Part 3. How to tell if iPhone is unblocked
After you've followed one of the tutorials above to unlock your iPhone, you may so no change on your iPhone. Then how can you tell if iPhone is unblocked or not? Actually, it is pretty simple.
Use another SIM card to check if your iPhone is unlocked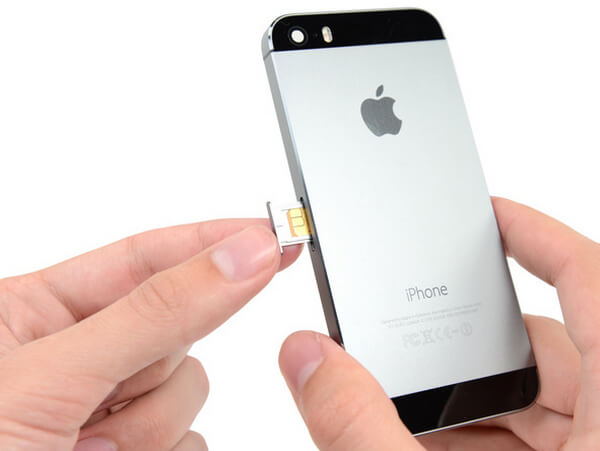 This is a straightforward and reliable method. In order to do this, you need to borrow another SIM card apart from your current working one, and make sure that they come from two different carriers.
Once you have two SIMs, Switch off your iPhone using the Sleep/Wake button, and eject the current working SIM card. Now insert the other SIM card, and check if the new carrier SIM works on your iPhone, you can also make a call or text a message to double confirm. As long as it works, your iPhone is unlocked.
Use IMEI number to verify iPhone unlocked
Another method to check the lock status of your iPhone or iPad is to use the IMEI number. Your IMEI is the serial number of your iPhone or iPad. It communicates with Apple servers and provides all the information about your iPhone or iPad.
Commonly the iPhone IMEI number is on the back of your iPhone like a serial number, and usually 15 digits. If the IMEI number is not there, then you need to go to "Settings" > "General" > "About" to see the IMEI code.
Once you have obtained the IMEI, go to an online iPhone checker tool, such as http://iphoneimei.info/. Input your iPhone IMEI number to check.

In this article, we have mainly showed you two methods to unlock iPhone X/8/7/6/5/4. You can contact the current network carrier, and ask for a code to unlock iPhone, or you can unlock iPhone with a third-party IMEL service. Still have more questions about iPhone unlock? Feel free to leave your comments down below.