New in iOS 8: Hands-on with iOS Messages
After the WWDC 2014, Apple has listed the major upgrade points in the Message function in iOS 8. But the changes in actual use are more than that. Here I concluded 10 big changes in the new iOS. Take a look for the details in the following passage.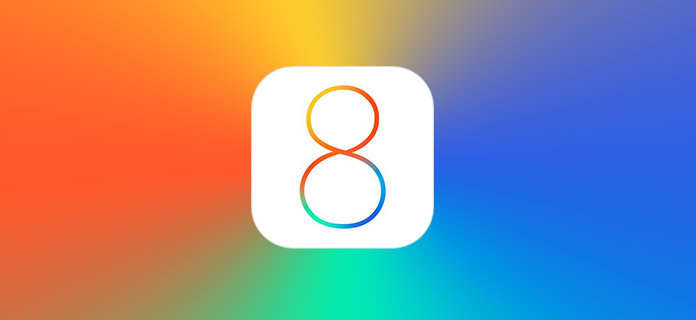 You can not miss: iOS 10 new fetures
1. Better manage your group conversation
Actually this feature has three update points.
Give a name to a group conversation so that you can easily find it.
Add or remove people to join text conversation. You can invite who you want and drop who you don't easily.
To avoid annoying group messages in some situations, you can choose Leave this Conversation or turn on the Do Not Disturb.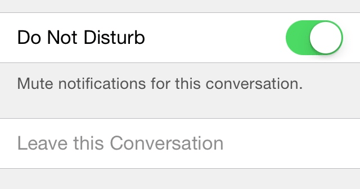 2. Smarter notifications
In iOS 8, you can respond to a text message or a Facebook comment directly when you receive a notification for a text message, whatever App you are using. Now you can respond to an important message while playing a game.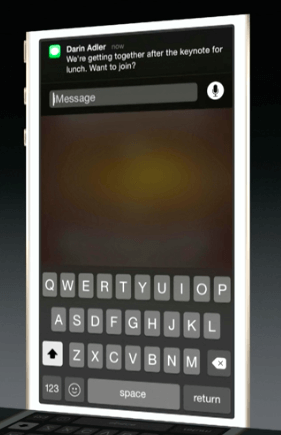 3. Handoff- Finish the iPhone message on other devices
Handoff is a new feature that lets you finish the work you are doing on another iOS device or Mac that is logged in the same iCloud account. Therefore, if you receive a text message on iPhone and you are sitting near your Mac, you can respond the message with your Mac. However, the most attractive point to me is the function that you can make calls with your Mac or iPad! That will be a revolutionary update to Apple users.
4. Continuity- Sync all your iPhone messages on Mac
On the same network, the Continuity function can sync all your messages on iPhone with a Mac. So you can view all iPhone messages on your Mac. Make sure they are in the same iCloud account.
5. Send voice messages with iPhone
Touch and hold the new added microphone button so that you can capture your voice, your laugh or the music. Then swipe up, the voice will be sent out. This is quite simple and convenient.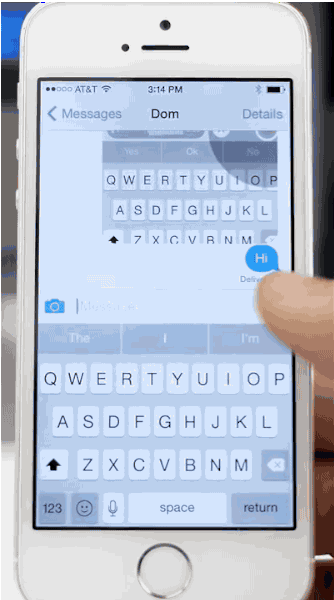 6. Send videos and share real-time happiness
Want to share the moment with others? The new function allows you to record video and send it to others immediately. They can feel what you are feeling in real-time.
7. Say goodbye to auto-correction
Tim Cook introduced QuickType for iMessages, which will eliminate the annoying auto-correct problem. When you type, you will get suggestions for the next type. That is based on what you are typing and whom you are typing to.
8. Share your location in a conversation
Send your location to your friend or share the location with friends you choose. This is the quickest way to find nearby friends. Also, you can choose to turn it off after an hour or at the end of the day.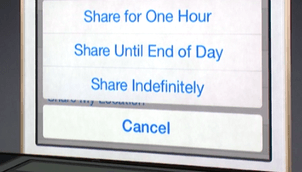 9. View attachments more clearly
Looking for a photo or location in the message, now you can quickly find it. iOS 8 organize all the attachments in a thread. All the images, locations and videos are shown clearly. No need to scroll through the whole message history.
10. Send photos and videos at the same time
In messages, you can send more than one photos and videos at the same time. You can choose to take photo or video and send immediately, or send photos from existing photo library.
How to recover lost messages after upgrading your iOS version?
Then how to backup your important messages? How to do if lost messages after upgrading the iOS version? How to recover the lost or deleted messages, photos, music and other data on your computer? Don't hesitate to download below software for a try. It will help you solve all the issue.
Aiseesoft FoneLab
FoneLab is the professional iOS data tool for you to recover, back up, restore iOS data, fix broken iOS system.
Recover, backup and restore photos, contacts, messages, etc.
Be compatible with all iPhone/iPad/iPod models.
Support the latest iOS 12.