iMessage for iOS 8
Apple's Worldwide Developers Conference 2014 revealed many changes in the coming iOS 8. This year, Apple paid much attention to the improvement of message functions, especially the iMessage part. The greatest motivation comes from the rising value of third-party messaging apps, whether in iOS or Android system. Therefore, Apple is expanding its effort to this "most frequently used app in iOS". Here we list some changes and improvements in iMessage, compared with the previous version.

1. "Tap to talk"- reply to a message with voice or video
iMessages in iOS 8 allows you to record a voice message or video clip and send it to your friend instead of text messages. With a simple swipe, you can send the voice and selfies quickly. Meanwhile, these audio and video messages are self-destructive unless you save them.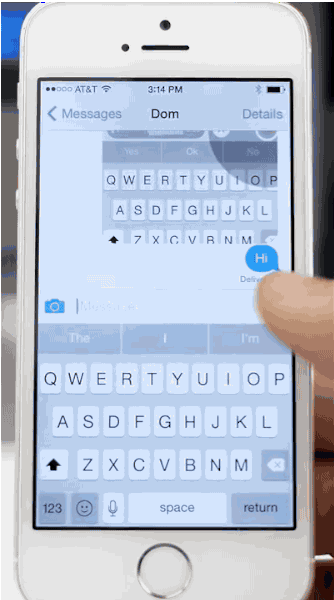 2. Raise your iPhone and listen to messages smartly
Raise your iPhone to your ear and you can listen to the audio message you received. This is a very smart feature which can also be used to answer an audio message.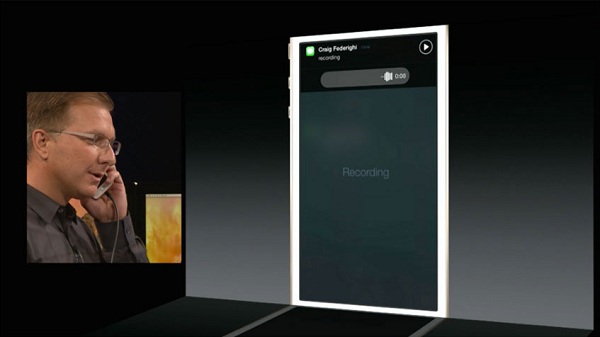 3. "QuickType" predicts what you want to say
"QuickType" will appear in iOS 8. It is smart and predictive text which is personal to you and learns how you type. It provides options for formal and informal conversations. It can predict what you will type next by judging who you are typing to. Although it knows you so much, it is completely safe and private.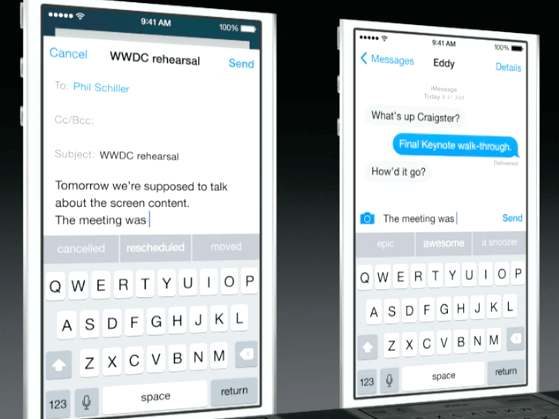 4. Omit the annoying group messages
In iOS 8, you don't have to disable the iMessage to escape an annoying group message. Simple turn on Do Not Disturb mode and you can refuse the group messages politely.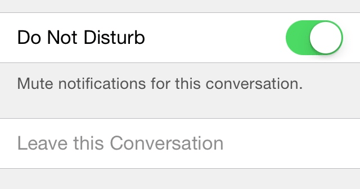 5. Show where you are by sending location
To quickly and accurately tell your friends where you are, give them your location. In iOS 8 iMessages, click the Details on the top right, you can send your current location to a friend or share your location with friends. Simple and fast. A good way to find nearby friends and hang out.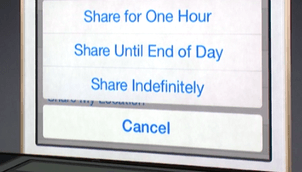 How to do if lost imessages after updating the ios version?
With the help of FoneLab, you can recover imessages on your computer.
Aiseesoft FoneLab
FoneLab is the professional iOS data tool for you to recover, back up, restore iOS data, fix broken iOS system.
Recover, backup and restore photos, contacts, messages, etc.
Be compatible with all iPhone/iPad/iPod models.
Support the latest iOS 12.