Comparison between iOS 8 and Other iOS Versions
iOS 8, was announced by Apple at WWDC 2014 on June 2. The major new features include Continuity, Extensibility, QuickType, Health, iCloud Drive, and Family Sharing, as well as major improvements for Photos, Messages, Spotlight, and more.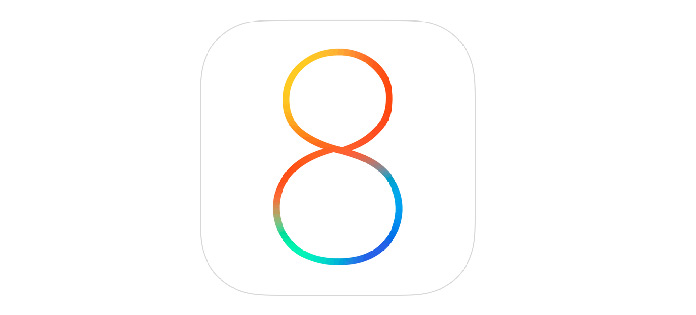 Here is the pros and cons of iOS 8:
Pros
Apps caninteract with other apps currently
Support for third-party keyboards
Continuity lets you easily move between devices
Actionable notifications
Manual camera controls
Family Sharing
Cons:
"Hey Siri" command only works when phone is plugged in
iCloud Drive files should be easier to access
Developers cannot touch Control Center
Few improvements to Apple Maps
iOS 9 is a mobile operating system that is formally pushed out by Apple in September, 2015. Compared with iOS 8, iOS 9 system is more stabilization, and the function is more comprehensive, and more open. iOS 9 has been added some new functions, including intelligent Siri, the new power saving mode, and even provide users 5,000 brand new API (Application Programming Interface). In December, 2015, Apple has pushed out iOS 9.2, which have updated more content. More bugs are fixed, and more new functions are added. iOS 9.2 added Mai Drop function which can send large attachment, iBooks can support hot reports in 3D Touch, Apple Nes. In March, 2016, the official version of iOS 9.3 is pushed out. It restored some bugs like the date of 1970, Error 53, etc. Meanwhile iOS 9.3 has add the Night Shift function, and the new system has give more shortcut actions to 3D Touch like directly searching the songs in iTunes, purchasing applications in Apple Store, etc.
iOS 10 is the new-generation operating system which is started by Apple company. iOS 10 is officially pushed out in June, 2016. iOS 10 has brought about ten updates. The first update is the new view of screen notification. You just need to slide down from the device bottom up, and then you will see the situation of notification and updates. The second is that Siri can be open to the third-part development, so users can have Siri achieve more functions. The third is that Siri will be more capacity; Siri will possess more awareness about language situation. The fourth is the update of photo application. The search capabilities of iOS 10 for photos are further enhanced, so as to identify new characters and sights. The fifth is that the update of apple music interface. Apple music interface will be simpler, support more tasks, and add playlist. The sixth is the update of apple news. The interface of application is redesigned, add newsstand, and update notifications. The seventh is apple telephone. iOS 10 update telephone function, your iOS10 device can recognize crank call atomically. The eighth is unlocking function. You can directly press Home button to unlock your iOS 10 device. The ninth is the notification bar has been optimized. By swiping right on the screen, you will see your messages. The tenth is the screen will be brightening automatically when you pick up your iOS 10 devices.
iOS 11 is the latest generation operating system of Apple company, which is pushed out in June, 2017. On the basis of iOS 10, iOS 11 has updated some other function, such as add Apple Drawer in iMessages, which can support the transfer function for Apple Pay. After updating, iMessages can support the cloud sync of chatting records of iCloud. In the future, iOS 11 will update more functions.
How to fix when iPhone data disappeared after upgrade iOS version?
FoneLab - iPhone Data Recovery
For Mac
FoneLab is the best iOS data recovering and backing up tool to recover and backup iPhone/iPad/iPod data to PC or Mac.
Recover deleted iOS data like contacts, call logs, videos, audios, photos, notes, messages, etc. from iPhone/iPad/iPod.
Back up all types of iPhone data to PC/Mac.
Support iPhone X/8/7/SE/6/5/4, iPad Pro/Air/mini, iPod touch 6/5 and more.
Extract files without backup from iPhone directly.