Best 360 Video Player - Play 360-Degree Videos with Ease
360 video, also known as immersive video or 360-degree video, is now a new trend in our daily life and has been applied to many areas. More and more 360 videos have been created and what player can be used to watch them? Here we recommend 5 best 360 video players for you. You can find the most suitable one in these wonderful players and have a good experience with it. Just keep rolling for further details.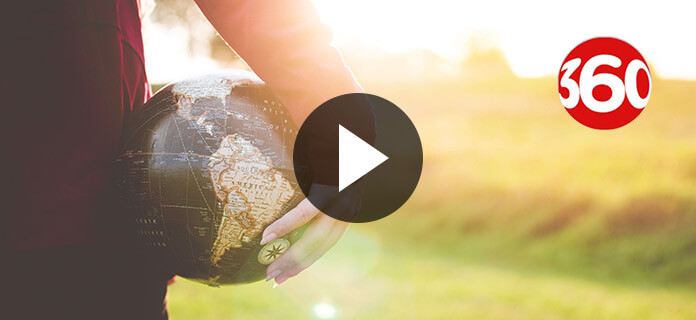 Top 1: Kolor Eyes – Free 360 Video Player
Kolor Eyes is a totally free 360 video player for Android, iOS, Windows, Mac as well as HTML5. It is a modern video player which supports 4K resolution and 360° video source material. What's more, Kolor Eyes is highly compatible with the virtual reality head-mounted display Oculus Rift. Meanwhile, this 360 video player enables users to play and interact with the 360 degrees video on their PC or Mac. You can also zoom in your videos and out, apply visual effects as you want. One of the great features in Kolor Eyes is that you can customize your videos and make it more personalized with seven special effects this player offers you. These effects include speia, black and white, TV screen, invert, red only, yellow only and blue only. You can make your video with a unique touch and fell with these wonderful effects. Apart from watching VR movies, you can also watch other movies online by connecting your Android or iOS device with you VR headset.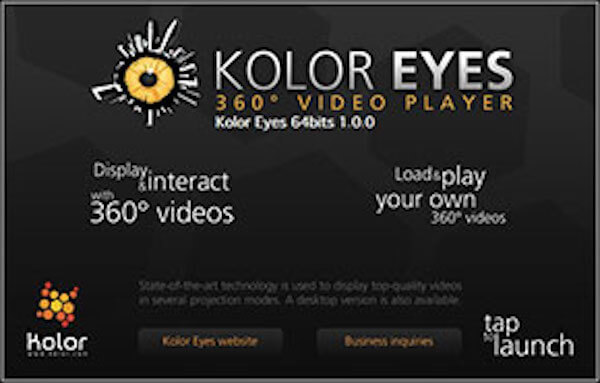 Top 2: VR Player – Powerful 360 Video Player
VR Player is a powerful media player designed specifically to watch immersive content with Head-Mounted Display devices like Oculus Rift. This 360 video player not only plays VR videos, but also plays 3D/2D videos for you. With this powerful video player, you can use your smartphone camera to see through your headset and expend immersive felling beyond video frame. Moreover, this 360 video player enables you to open videos or images from a simple URL or from cloud based services like Dropbox. You can even create a playlist to prolong your video enjoyment, or enjoy foreign immersive videos by loading subtitles. As for playing controls, you can give commands using Bluetooth device, voice commands and even gestures. This 360 video player supports up to 4K resolution for the best user experience, so that you can see and experience 360 video more enjoyable. However, according to some customer comments, its free version is the entry level immersive 360 full HD video player.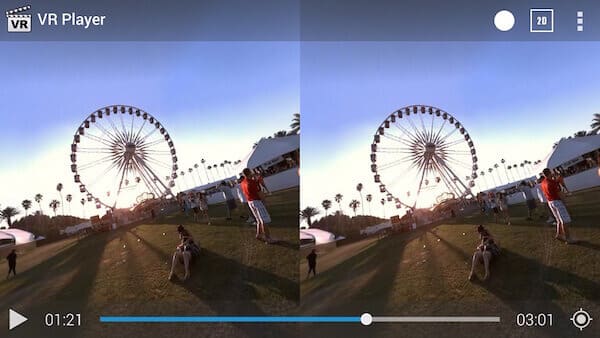 Top 3: 5KPlayer – Comprehensive 360 Video Player
5KPlayer is a comprehensive 360 video player which is also a free HD video player, music player, AirPlay media streamer and online video downloader. With such a wonderful player, you can play 4K, 5K, even 1080p HD videos, DVDs and radio with its revolutionary design. Of course, it can play different kinds of music perfectly to activate your senses as for a wonderful music player. 5K Players also converts the online videos and movie soundtracks to MP3, AAC music format, etc. What's more, it has a built-in radio player as well, so that it can receive various satellite radios as you like. You can create your personal multimedia library at ease. For those who don't know how to play 360 videos clearly, this player is a good choice.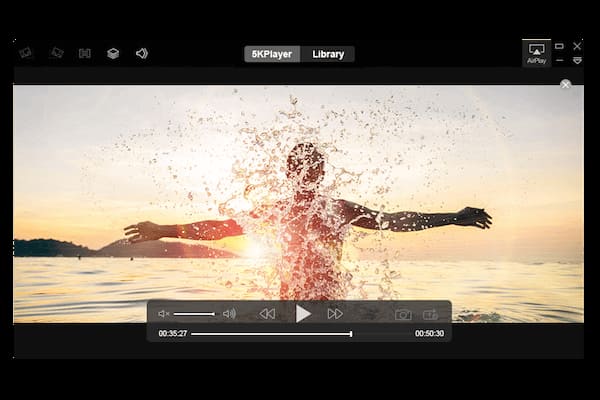 Top 4: LiveViewRift – Wonderful 360 Video Player
LiveViewRift is a one of the most well-known 360 video player which is highly recognized and considered by a large number of users. This player has two versions, both Windows and Mac users can enjoy the 360 videos with it. This wonderful 360 video player allows you to watch different kinds of media with the Oculus Rift. For example, you can use it to watch a movie, a panorama-slideshow or even do FPV-flying with the Rift. With the powerful distortion and field-of-view-correction functions, you can have a great enjoyment every time you watch the video with such an amazing 360 video player. In additional, it also supports you to watch videos from other websites. Besides, you can also use the Rift as a virtual computer-screen to do some things, like browsing the web, playing games and so on. Just download it and enjoy the great experience with such a good 360 video player.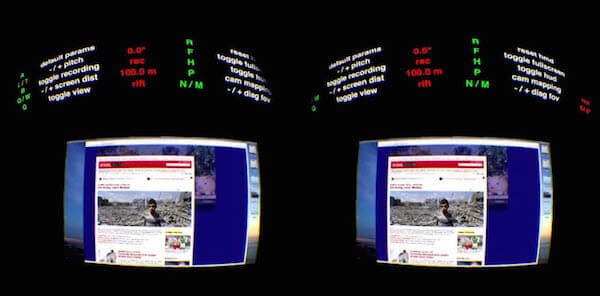 Top 5: Total Cinema 360 Oculus Player – Great 360 Video Player
Total Cinema 360 Oculus Player is a free 360 video player which has high quality. And as many users can see, it actually allows you to experience optimized live action videos both on Windows and Mac. Except these platforms, you can also use it on Android as well as iOS devices. Plus, the videos you can watch with it have no limitation and you can view a VR video even on web. Just with Total Cinema 360 Oculus Player, you will be transported to feeling as if you are actually there and experiencing these things. Travel the city you like, enjoy a concert and even surround yourself in a loving spoonful of kittens through your computer or mobile device. You will fall in love with the feeling to watch the 360 video with such a wonderful 360 video player.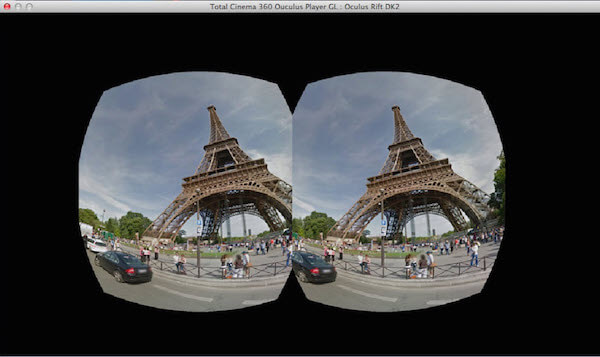 Conclusion
The 5 best 360 video players we mentioned in this article can give you a great watching experience. All of them support the powerful functions for you and help you to enjoy your 360 videos much better. Choose the most suitable one and just download the 360 video player you like to begin your enjoyment.