Top 5 Best VR Video Players for Android, iOS, Windows and Mac
Can I watch any movie in VR?
What is the best VR player for Android?
Nowadays, VR videos and 360 videos are quite popular. You can use VR headsets to get the immersive virtual reality experience. You also need a good VR video player. It depends on which digital device you use. Fortunately, you can get recommendations of reliable VR players for Android, iOS, Mac or Windows PC.

Part 1: How Do I Watch VR Videos
If you have not watched VR videos before, you can do as the following paragraphs show. Well, you can apply any VR player in the whole process.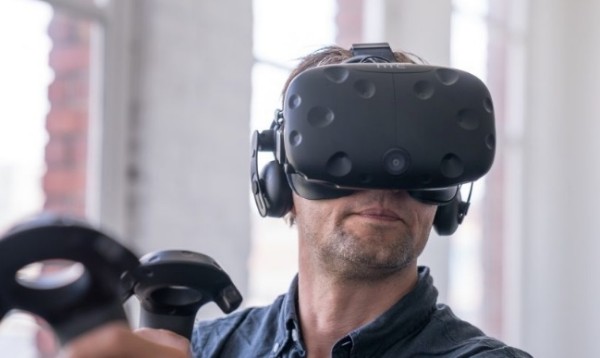 Step 1 Prepare the VR headset and display device you need.
Step 2 Choose the VR player that works on your computer or phone.
Step 3 Open the downloaded VR movie with the VR player.
Step 4 Wear earphones and use your favorite VR headset.
Step 5 Play the VR video fluently on your Android, iPhone, Mac or PC.
Part 2: Which VR Player Should I Choose
Now it is time to get your best VR video player for Windows, Mac, iOS or Android. A good VR player also matters a lot. You can get the real feel while watching the VR movie or game. Here are overviews of good VR players.
Note: Be aware that Kolor Eyes GoPro VR Player and other products will no longer be for sale from Kolor site. Though you can still get available download links.
1. SpherePlay VR Player
VR Player Download Link: http://www.vrplayer.com/
SpherePlay VR Player is designed for Windows, Android and iOS users. you can watch GoPro videos without the influence of distorted fisheye effect. Moreover, you can view immersive photos and videos with many customizable controls. Furthermore, you can even take panoramic photos after installing the VR viewer for Android or iOS app.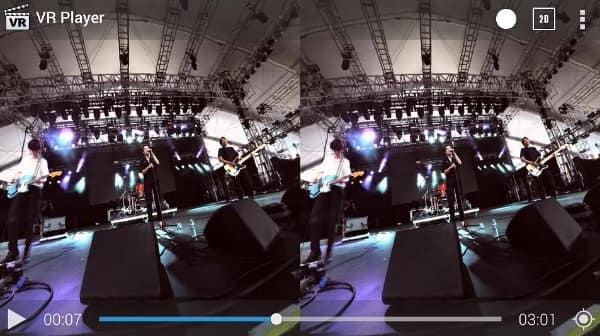 2. LiveViewRift VR Player
VR Player Download Link: http://soft.viarum.com/liveviewrift/
You can build a home cinema without costing too much money by using LiveViewRift VR player software. No matter you want to get a panorama-slideshow or interact with a 360-degree movie, it is always your good VR video player for Windows and Mac. In addition, you can watch YouTube videos as well.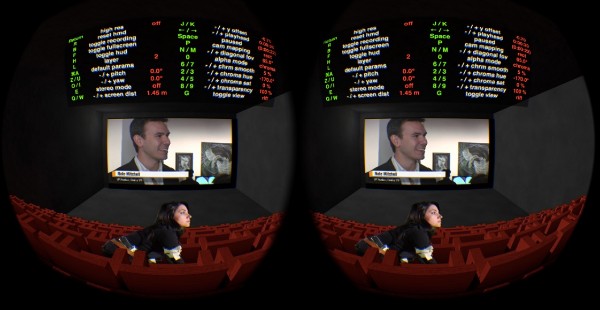 3. Total Cinema 360 Oculus Player
VR Player Download Link: https://total-cinema-360-oculus-player.software.informer.com/3.1/
Total Cinema 360 Oculus Player is a VR video player for Windows 10/8/7, as well as Mac, Android and iOS users. Actually, you can use this video player and the Oculus Rift VR headset to watch virtual reality videos. The most important thing is that you can get the 360 experience while playing MP4, MOV and M4V videos.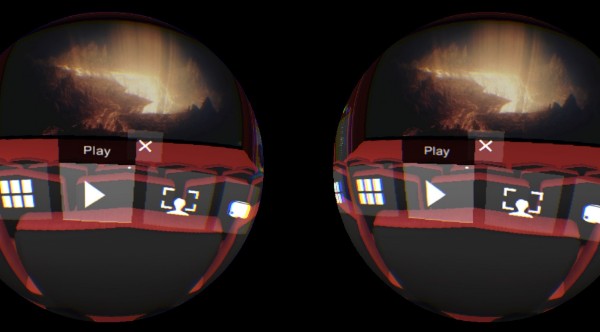 4. Codeplex VR Player
VR Player Download Link: https://archive.codeplex.com/?p=vrplayer
Codeplex VR Player can play not only virtual reality videos, but also 3D/2D videos. You can get many available trackers, distortions and effects for VR videos. Codeplex VR Player can be your online VR player too. You can watch online videos by pasting the links into the certain blank.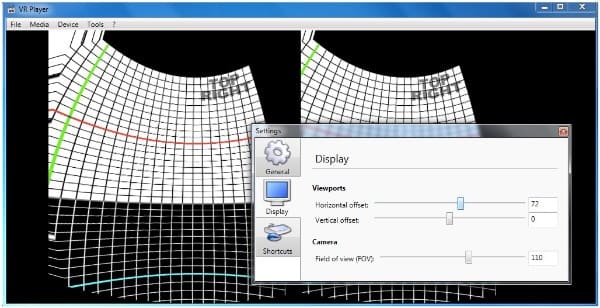 5. VLC
VR Player Download Link: https://www.videolan.org/vlc/releases/3.0.0.html
VideoLAN VLC 3.0 Vetinari can be your free and open source VR video player for Windows, Mac, iOS and Android devices. You can play 360 videos and 3D audios for free. it is supported to stream videos to Chromecast and other distant renders.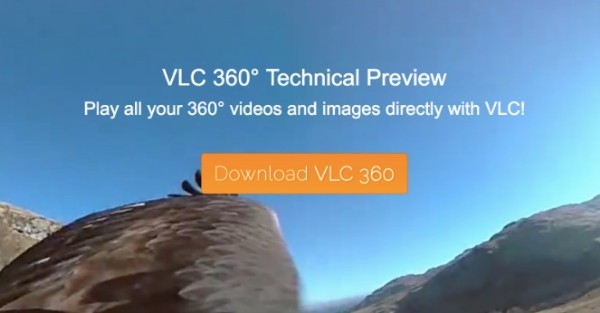 Part 3: Is It Possible to Watch VR Videos on Common Players
If you want to record your VR game or video, Aiseesoft Screen Recorder is your first choice. You can capture all streaming videos on the display in the original resolution without lag. Yes, it will not influence the virtual reality video you are watching. You can even set a timer with the specific start time and stop time manually.
Main Features of the VR Video Recorder
Record VR videos, calls, gameplays, tutorials and other videos in high quality.
Capture streaming audio, online audio and microphone voice for playback.
Take snapshots with the customizable screen size.
Add personal labels on the video or picture including line, arrow, rectangle, text, etc.
Set hotkey preferences and adjust other settings before recording.
Steps to Record Your Own VR Video in the Original Resolution
Step 1 Run the VR recorder
Download and install the VR video recorder on your computer. When you enter the interface, choose the "Video Recorder" feature.

Step 2 Prepare for VR video recording
You can set whether to record the video with full screen or customized screen area.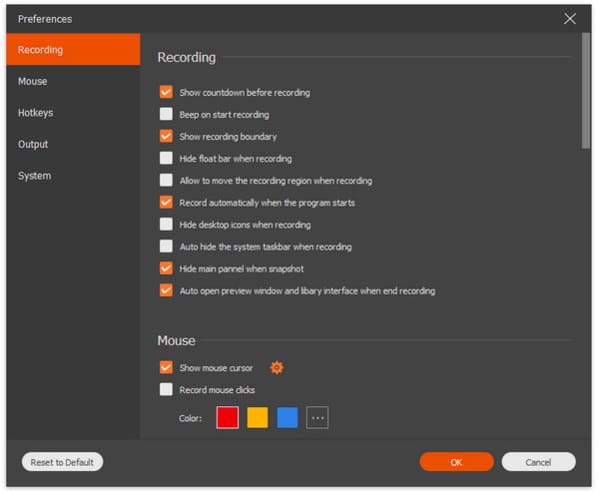 Enable "System Sound" and adjust its volume first. If you want to capture your own voice, you can switch on "Microphone" too. Click "More settings" to customize video and audio recording settings if necessary.
Step 3 Record your VR video
Now you can use the VR player software to stream videos. Click the "REC" icon or press the hotkey to start recording. You are allowed to pause and resume the capturing without time limits.
Of course, you can take VR photos while recording. When you stop recording, you can preview the video first. Then choose "Save" and "Next" options to export the VR video as MP4.
You can use hotkeys to control the whole screen recording process instantly. The output video will be saved as MP4, WMV, AVI, MOV and many other formats. Well, by using the VR player and screen recorder, you can keep all virtual reality films and gameplays for offline viewing without restrictions.
Get your best VR player now? If not, you can leave your question in the comments. Well, you can also share your fun experience with VR videos below.