Best Halloween Songs to Enliven Your Halloween Party
"Trick or treat?" Halloween is coming. That is a popular festival and various ghosts cosplayed by people will haunt outside. when you go to the halloween party, you'll find all your frind are not even your friend. Very, very spooky. Halloween party needs Halloween-themed songs. As you know, many popular artists have created many songs to celebrate Halloween. If you are looking for a song to the "Halloween" point, this article list best Halloween songs for you to choose from.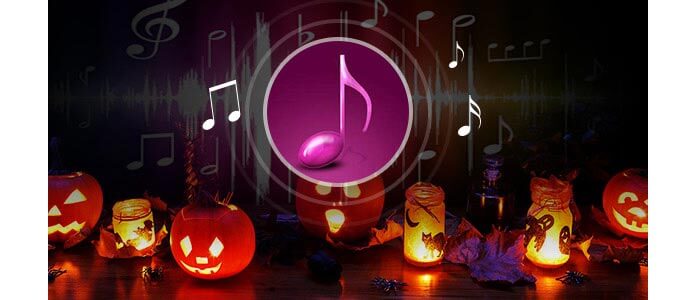 Part 1. Top 10 Best Halloween songs
No
Song Cover
Name
Artist
Genre
1
Thriller
Michael Jackson
Rock
2
This Is Halloween
Marilyn Manson
Soundtracks
3
Ghostbusters
Ray Parker Jr.
Soundtracks
Pop
4
Monster Mash
Bobby Pickett
Punk
5
Werewolves of London
Warren Zevon
Rock
6
Time Warp
The Rocky Horror Picture Show
Pop
7
Sympathy for the Devil
The Rolling Stones
Classic rock
8
Bad Moon Rising
Creedence Clearwater Revival
Classic rock
Rock
9
Runnin' With the Devil
Van Halen
Rock
Classic metal
10
Hells Bells
AC/DC
Hard rock
Part 2. Other 30 great Halloween music
1. "I Put a Spell on You" - Nina Simone
2. "Black Magic Woman" - Fleetwood Mac
3. "Heads Will Roll (A-Trak Remix)" - Yeah Yeah Yeahs
4. "Spooky" - Dusty Springfield
5. "Monster" - Kanye West, JAY Z, Rick Ross, Nicki Minaj
6. "Season of the Witch" - Donovan
7. "Psychotic Girl" - The Black Keys
8. "Psycho Killer" - Talking Heads
9. "Haunted" - Beyoncé
10. "Hungry Like the Wolf" - Duran Duran
11. "Superstition" - Stevie Wonder
12. "The Ghost Inside" - Broken Bells
13. "True Blood" - Justin Timberlake
14. "Witches' Rave" - Jeff Buckley
15. "Puttin' on the Ritz" - Taco
16. "The Boogie Monster" - Gnarls Barkley
17. "Disturbia" - Rihanna
18. "Teeth" - Lady Gaga
19. "Get Ur Freak On" - Missy Elliott
20. "Wolf Like Me" - TV On the Radio
21. "Lullaby" - The Cure
22. "Evil Woman" - Electric Light Orchestra
23. "Human" - Goldfrapp
24. "Maneater" - Nelly Furtado
25. "Killer Queen" - Queen
26. "Vampire" - John & Jehn
27. "Ghost Town" - The Specials
28. "Evil Eye" - Franz Ferdinand
29. "The Twilight Zone" - The Ventures
30. "Seven Devils" - Florence + the Machine

Part 3. The best way to access Halloween songs
You can find these Halloween songs from internet. However, you may be not allowed to download Halloween music for its copyright. How can you access and download Halloween songs with ease? And here, we want to recommend Screen Recorder, the best Halloween song recorder for you to easily get Halloween audio without any quality loss.
Aiseesoft Screen Recorder
Aiseesoft Screen Recorder is the professional screen capture software, which can capture online videos, games, podcast, webinars, lectures, presentations, Skype calls, online conference, webcam videos, etc. in full screen or customized screen size with ease.
Provide "Blu-light" real-time HD video encoding technology to ensure excellent image and sound quality for YouTube videos.
Edit the video file while you are recording the screen.
Support capturing pictures from screen.
Record streaming audio, online audio, microphone voice with high sound quality.
How to record Halloween songs
1Install this great audio recorder on your PC. Two options on the main interface can be available, "Screen Recorder" and "Audio Recorder". If you want to get the audio track, select "Audio Recorder". If you want to record the music video, then you can choose "Screen Recorder". And here, we choose "Audio Recorder"

2There are two audio sources you can choose, "System Audio" and "Stereo Audio". To record Hallow music, tick "System Audio" only.

3Find the song you intend to record and begin to play. Click the "REC" button to start recording the Halloween audio. When the song is over, hit the red "Stop" button to finish the recording.

4Click the "Save" button, then you can get Halloween song on your PC in WMA/MP3/AAC/M4A format.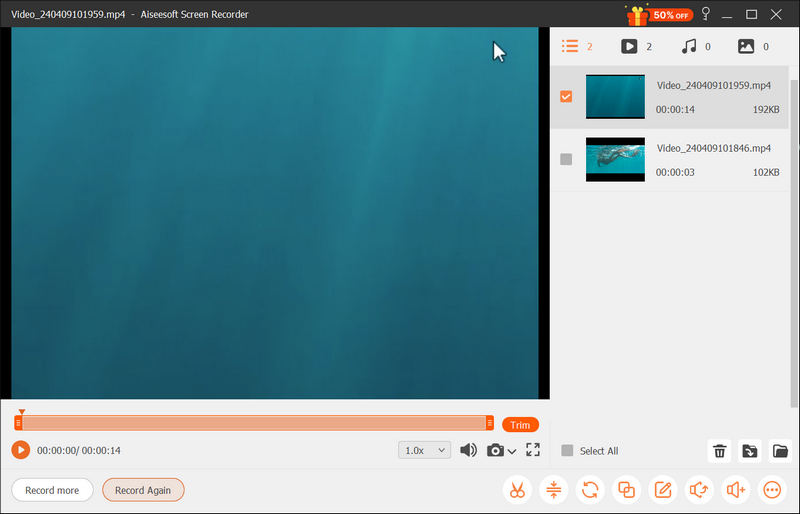 In this article, we mainly list top best halloween songs and introduce one best Halloween song recorder for you. Have you found your preferred Halloween music to enliven your Halloween party?