Best 5 MP3 Music Players
I have heard a saying before as "Music is a world language". Indeed, music is so important that I can't image a person's life without it. As the development of technology, it becomes more and more convenient for us to listen to music. We can play Taylor Swift's hit songs easily on PC, or sing along with Justin Bibber on our phone. But for people who focus more on the quality of music, instead of PC and phone, a specialized music player may be their choice.
In the following, I'll introduce you five top rated MP3 music players this year. But before my recommendation, we need to take care of an issue first: what elements need to be considered when it comes to buying a MP3 music player?

Best MP3 Player
Part 1. Basic elements for the best MP3 player
To evaluate a MP3 player, we could pay attention to the following things:
1. Brand: above all the other elements, the reputation of a brand is a very important. Apple is a good example. As iPhone and iTunes has become popular, iPod, with utility iOS system and rich songs from Apple store, is attractive as well.
2. Multifunction: function is an important factor. A multifunctional MP3 player would be more popular. Apart from iPod shuffle, Apple has also launched iPod touch and iPod Nano, which could not only play music, but also give you other experiences like taking photos and watching videos. Besides, some basic functions like, Bluetooth, wireless are also worth considering.
3. Capacity: is this MP3 player 16GB, 32GB, or 64GB? Is it flash memory or hard drive? It would be annoying if the capacity is not enough while the largest storage capacities can also be a waste if you don't have that much command.
4. Circumstances: people listen to music under different circumstances. Some like to listen to music when running or working out, so they should get a portable and tiny MP3 player that could attach to their clothes. Some want to give their kids a present, then they may consider one that plays audio books well.
5. Price: one feature everyone wants for a music player? Low price of course!
Enough about the chit-chat, let's look at top 5 best MP3 music players at a comprehensive level. Get the one that suits you and enjoy perfect music!
Part 2. Best MP3 players in 2021
iPod touch 6th Generation
16GB $199.00
There is no doubt that the release of iPod touch is a big success. iPod touch 6th Generation is one of the best MP3 player. Except for making calls, iPod touch 6th basically do everything his brother – iPhone do, including taking photos, shoot videos, playing games and so on. It is definitely the most versatile MP3 player.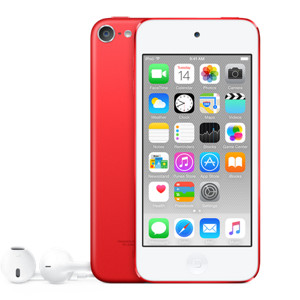 Sony NWZ-A17
64GB $299.99
With the excellent technology and elaborate products, Sony has become a very strong rival for Apple, Sony NWZ-A17. This Sony music player is the lightest high-resolution audio player. It has a user-friendly interface and plenty of music-related features like pitch shift, manual playback speed and auto playlists based on mood. Basically, it is the best non-iPod music player you could get.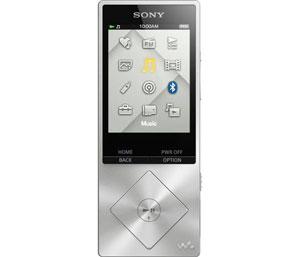 SanDisk Sansa Clip Sport
8GB $46.01
SanDisk Sansa Clip Sport is the best budget MP3 player. It has a tiny body, with only a few buttons, therefore it is a very good option for gym. You could easily clip it to your shirt during your workout. And it offers much more than the same-price iPod shuffle.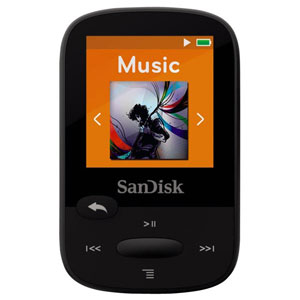 Sony Walkman NW-WS413
4GB $99.99
Sony Walkman NW-WS413 is a go anywhere all-action gym-friendly MP3 player. One of the most appealing features about this player is that it's waterproof, which supports you to listen to music even when you are swimming. To be as convenient as possible, it is made as a pair of earphones, which is beyond imagination.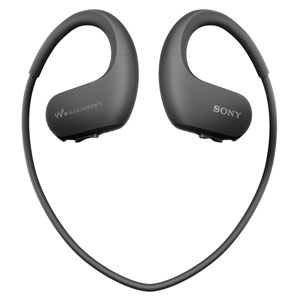 FiiO X7
32GB $599.99
Like all other FiiO products, FiiO X7 provides a host of high-end features and all-metal body. The fresh design makes it very appealing. Even though FiiO builds its players based on Android, you can start X7 in Pure Music mode that discards the Android interface and only keeps the FiiO player. As for the sound quality, FiiO X7 supports Hi-Res lossless music, which could entertain you at the greatest extent.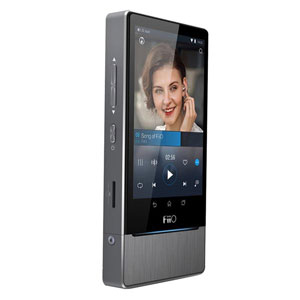 Best free music player on Mac/PC
Besides listening to your favorite songs with MP3 playing devices, many a time, you also frequently enjoy music on computer. When we talk about a MP3 music player, we prefer to have a media player which supports all popular audio formats, rather than a MP3 playing program can only play MP3. As a music lover, apart from MP3, you must often playing songs in other regular or lossless audio formats like AAC, WMA, M4A, WAV, ALAC, FLAC, etc. Here we sincerely recommend a professional Free Music Player to help you play any song on your computer. You can free download it and have a try.
1. After downloading, install and launch this free music playing software on your PC/Mac.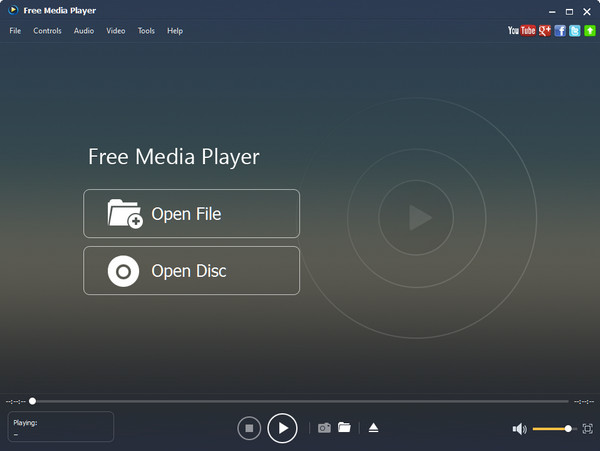 2. Click "Open File" in the interface to choose and play the music you want to enjoy. This can play music for you as soon as you load the audio file to it.
With this powerful MP3 music player, you can easily play any music on your computer. In addition, it highly supports almost all video formats. It can work as a professional media player to help you enjoy music or movies with fantastic visual experience and sound effects.
In this article, we list 5 great MP3 players for you to choose from. What's more, we also introduce you with a free media playing program in case you want to play media file on computer.