3 Ways to Bypass and Reset Password When Forgot Mac Password
Forgot Mac password and couldn't enter your MacBook or iMac? This post shows 3 simple ways to reset your Mac password with Apple ID, Recovery Mode and another admin account. A powerful Data Recovery is recommended to ensure you get all lost Mac data back with ease.

Is there any simple way to bypass Mac password and log into the Mac? I forgot the password of my old Macbook which is running OSX 10.11 El Capitan. Will resetting Mac passcord erase all data on it? Please help!
With so many passwords needed to remember nowadays, it's quite normal to suddenly forget one. This post will mainly talk about the forgot Mac password issue. You are not allowed to access any data on Mac when you can't remember its password.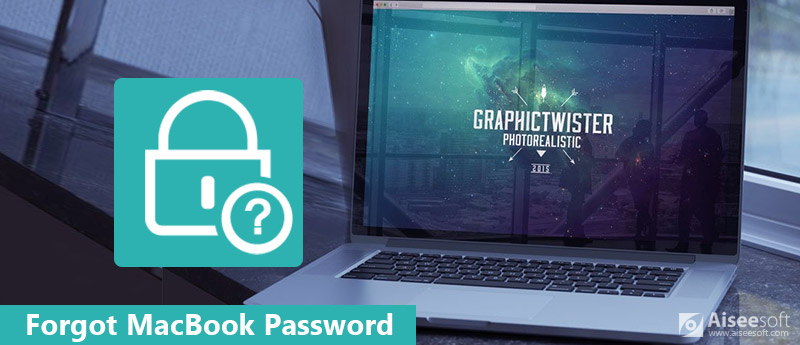 Good thing is, there are still ways to help you bypass and reset Mac password. This post shows 3 best solutions to deal with this situation. If you are happened to forget Mac password, just keep reading to solve the problem.
Part 1. Reset Mac Password with Apple ID
When you forgot Mac password, before resetting Mac passcord, you can first try some basic ways to enter the computer. You need to make sure you typed the right password, including uppercase or lowercase characters, Caps Lock and so on. Also, you can rely on the question mark to find the password back. After all these trying, you can take the following guide to reset Mac password.
Step 1.
Click the "question mark" icon which next to the password field when you get to the login screen. Here you can get a prompt message that "If you forgot your password, you can reset it using your Apple ID". Here you can click the next icon to input your Apple ID and related password.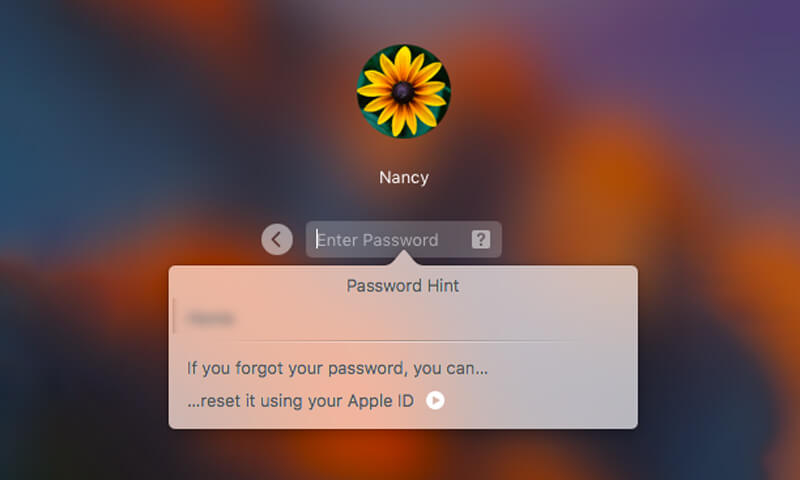 Note: Here you need to enter a wrong password at least three times to see the reset option. Check this post to learn how to reset Apple ID.
Step 2.
Click "OK" when you see the pop-up window. This operation will create a new keychain to store user's passwords.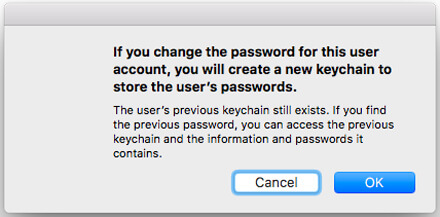 Step 3.
Now you need to enter the new password twice and a password hint. The click the "Reset Password" to confirm the operation.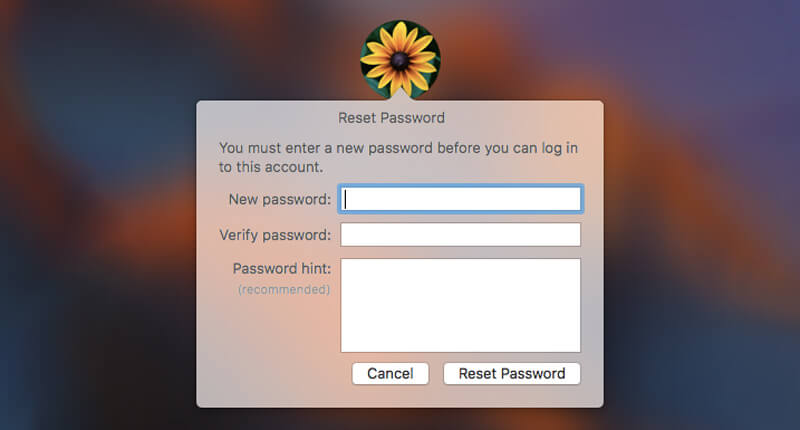 Part 2. Reset Mac Password with Recovery Mode
You can choose to use Recovery Mode to reset passcord when you forgot Mac password. Below are the detailed steps:
Step 1.
Restart your Mac and keep pressing "Command" + "R" until you see the Apple logo. When you see the progress bar, that means you are entering the Recovery Mode.
Step 2.
Click "Utilities" in the menu and then choose "Terminal". Type "resetpassword" and press "Enter key" when you enter the Terminal.
Step 3.
From the drop-down menu, you can choose the Apple account you forget password. Then you can enter the new password twice and a password hint to reset your Mac password.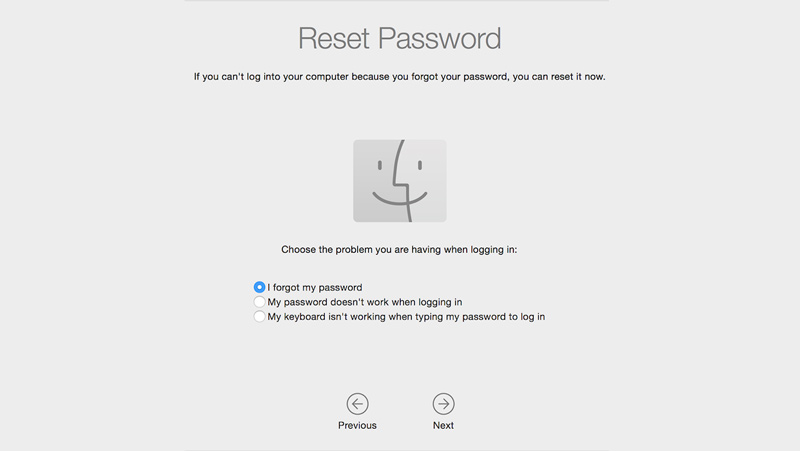 Note: Resetting Mac password with Recovery Mode will take your Mac to an earlier OS version. Here are three options offered, forgot your password, Mac password isn't working, and keyboard isn't working.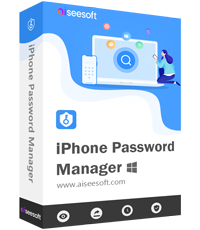 110,139 Downloads
Find, view, and export various kinds of passcodes saved on your iPhone.
Export all passcodes for transfer and backup.
Easily restore passwords from your iPhone.
Part 3. Reset Mac Password with Another Admin Account
If you have another Mac admin account, you can reset Mac password with the admin account.
Step 1.
On the Apple account login window, enter another admin account.
Step 2.
When you enter Mac, click "System Preferences" and then click "Users & Groups".
Step 3.
Click the lock and sign in the admin account again. Then you can choose the Apple account that you forgot Mac password. Click "Reset Password" here.
Step 4.
Enter new password twice and a password hint in case you forget Mac passwords once again. Click "Change Password" to confirm the operation. After that, you can log out of the admin account the sign in with the original one.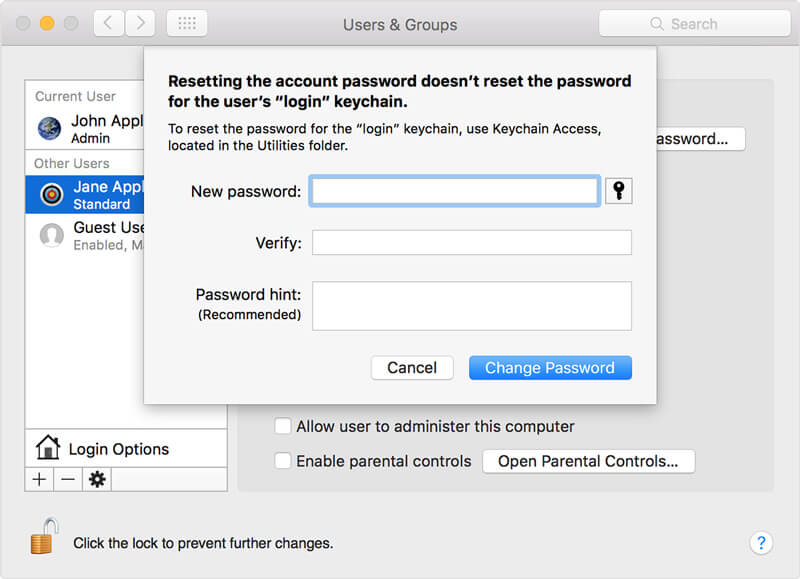 Read More: How to Restore a MacBook Pro to Factory Settings
Part 4. Recover Lost Data After Resetting Mac Password
Many solutions on the internet claim that they can help you bypass and reset Mac password. However, some wrong operations will easily lead to important data loss. Here we sincerely recommend a professional Mac data recovering tool, Mac Data Recovery for you to find all lost Mac files back. It enables you to recover any frequently-used data like images, videos, audio, emails, various documents and more.
Step 1.
Free download, install and launch this powerful Mac Data Recovery on your Mac. Click the "Start" button under the Mac Data Recovery feature.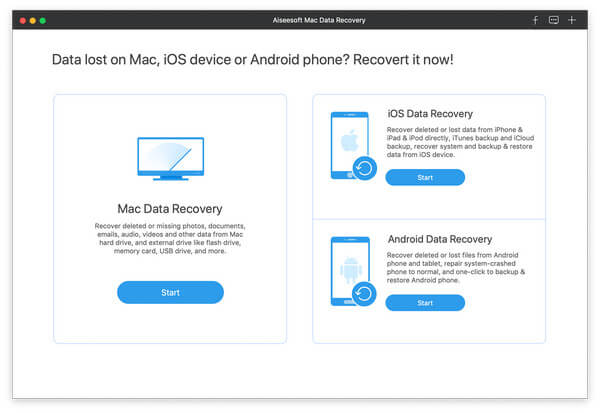 Step 2.
When you enter the main interface, click "Scan" to start a quick scan on your Mac. It also provides a "Deep Scan" feature.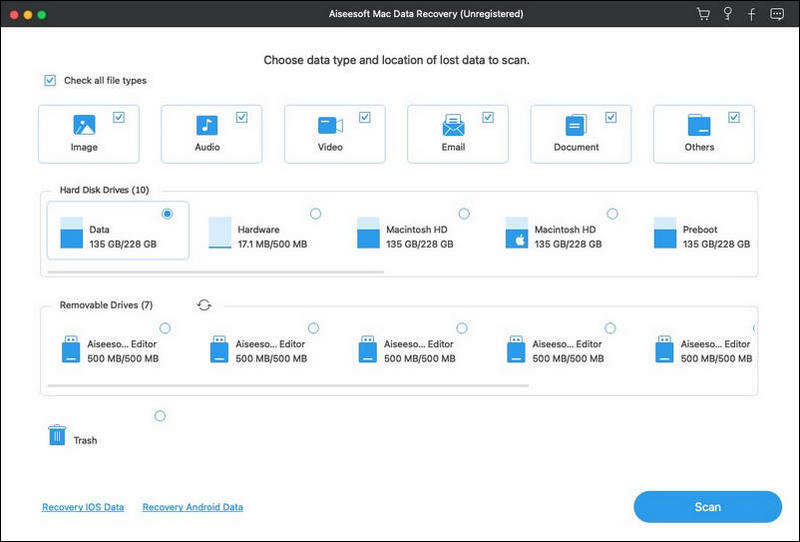 Step 3.
After scanning, you can click specific data type on the left pane and then check details on the right. Select the data you want to recover and click "Recover" to directly restore them to your Mac.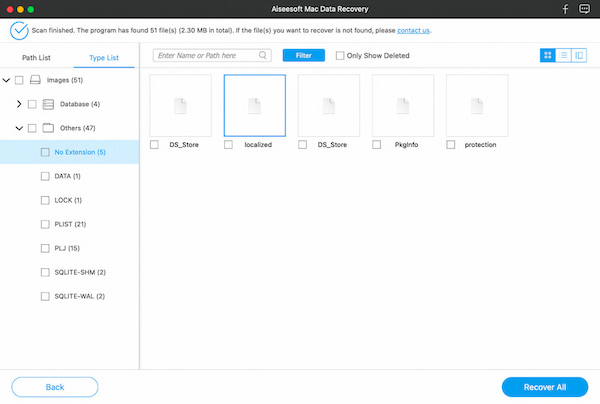 Mac Data Recovery has the capability to recover almost all deleted/lost files like photos, documents, emails, audio, videos and more from Mac, hard drive, flash drive, memory card, digital camera, and so on. Data loss due to different reasons like mistakenly deletion, formatted partition, hard drive problem, RAW hard drive, crashed Mac and more can be easily restored. Just free download it and recover your lost Mac files.
This post shows 3 simple ways to help you reset Mac password. When forgot Mac password, you can choose any one of them to access your Mac again. What's more, we introduce you with a powerful Mac Data Recovery in case some valuable data loss while the password resetting. Leave us a message if you still have any question.

Leave your comment and join our discussion