How do You Remove Password from iPhone/iPad without Data Loss
How to remove iPhone passcode lock without updating iOS version?
How to get into a locked iPhone without the password?
How do I remove the passcode from my iPad? I just forgot iPad passcode…
There are many similar questions about how to remove password from iPhone and iPad. Actually, being locked because of password forgotten is a common but serious question. Once you forgot iPhone passcode, you cannot access all files stored in your Apple device.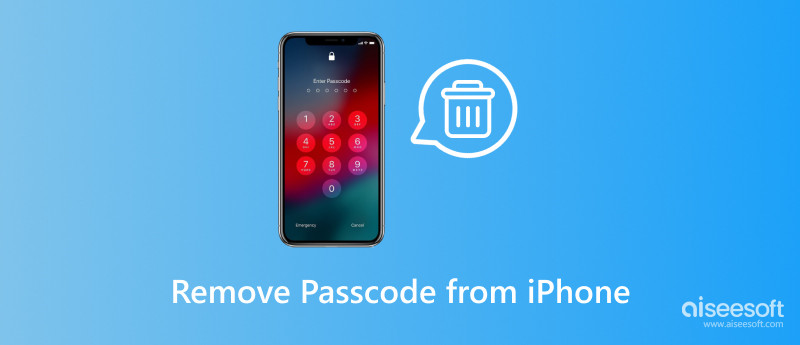 Remove Password from iPhone
Then here comes the question, is it legal to crack iPad password, as well as iPhone?
Well, it depends.
If you own the iPhone or iPad, then it's OK to remove or change the password. Otherwise, the police will notify and have a talk with you, maybe the moment you are reading this article.
The followings are easy and powerful solutions to unlock iPad without password, just read and follow.
Part 1: How to Remove Password from iPhone iPad with iTunes
Your Apple device will be locked when you enter the wrong passcode six times in a raw. Sooner, a notification pops up saying "iPhone is disabled".
So how to get rid of locked or disabled status?
Here is one way to remove password from iPhone with computer.
Step 1Connect iPhone to iTunes
Update iTunes to the latest version first. Then use the Lightning USB cable to connect iPhone or iPad to your computer.
Make sure you have synced iTunes with this computer before.
Otherwise, you will be prompted to enter the password to detect your iOS device.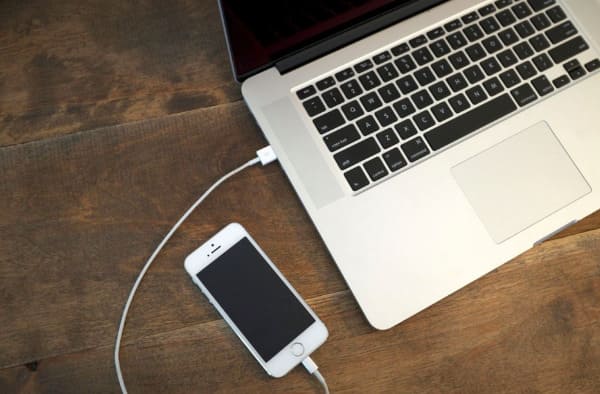 Step 2Remove password from iPhone with iTunes on computer
Wait for a while to complete the auto backup process. If iTunes does not back up iPhone, you can choose your iPhone icon and turn on related options about sync.
Change the new USB cable may work as well.
Later, select "Restore from iTunes backup" option. Choose the most relevant one to remove passcode from iPad and iPhone.

Part 2: How to Remove Password from iPhone iPad with Recovery Mode
If you cannot find the proper computer that synced with iTunes before, or you just never sync iPhone with iTunes, then you can try to put your Apple device into recovery mode instead.
This section aims to show you how to unlock iPad passcode without restore.
Be aware that once you get iPhone passcode hack, you will lose all files stored, as well as the forgotten passcode.
Step 1Put iPhone/iPad into recovery mode
Run the latest iTunes on your Windows or Mac computer. Then plug your iPhone or iPad into the computer. Once it is connected, force restart your iOS device.
For iPhone X, iPhone 8 and iPhone 8 Plus:
Press and quickly release the "Volume Up" button. Then use the same way to press the "Volume Down" button. Hold and press the "Side" button until the recovery-mode screen pops up.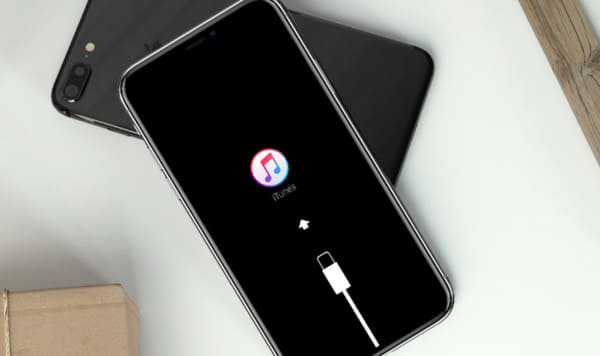 For iPhone 7 or iPhone 7 Plus:
Hold and press both the "Side" and "Volume Down" buttons together. Do not release them until you see the black screen with an iTunes icon. It means you enter into recovery mode on iPhone or iPad successfully.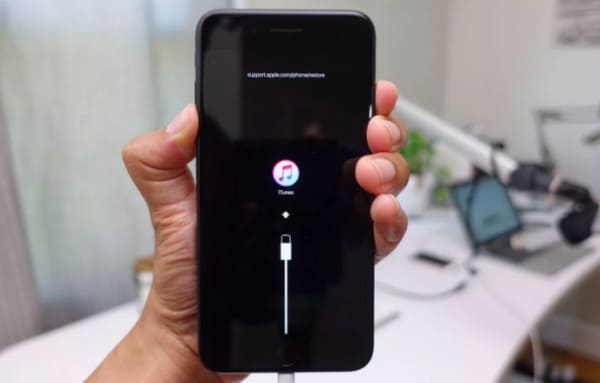 For iPhone 6s and earlier, iPad and iPod Touch:
Hold and press both the "Home" and "Side"/ "Top" buttons at the same time. Keep holding them until you see the recovery mode screen on iPhone or iPad.
Step 2Unlock disabled iPad without password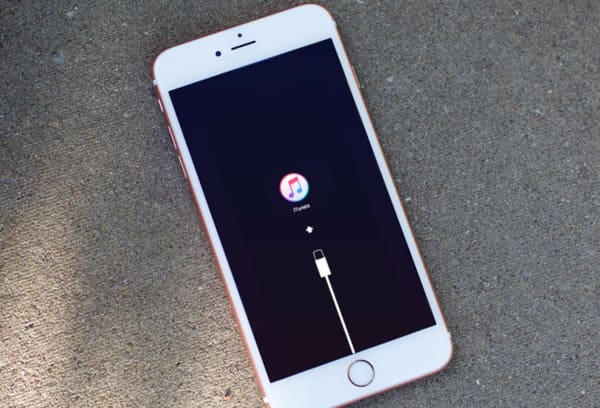 There will be a notification pops up saying "There is a problem with the iPhone 'device name' that requires it to be updated or restored.". Choose "Restore" to remove on. Later, wait for a while until iTunes download software for your Apple device.
After that, you can remove passcode from iPhone and set it up as a new one.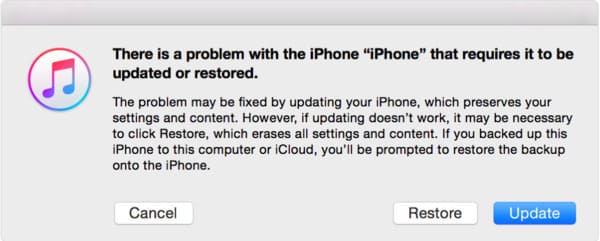 Part 3:Professional Way to Remove Passcode from iPhone
Is there any way to unlock iPhone or iPad without password and cause no data loss? Though you can reset iPad without password by iTunes, it will delete all your iOS data simultaneously. To remove password from iPhone iOS 11 safely, you can head to Aiseesoft iOS System Recoveryfor help.
What Can You Get from iPhone Password Remove Tool
Unlock iPhone/iPad without password by recovery mode or DFU mode.
Remove iOS system and fix Apple device from Apple logo and other abnormal scenarios back to the normal state.
Work with the latest iOS 11 and all Apple devices including iPhone X/8/8 Plus/7/7 Plus/SE/6S Plus, iPad Pro, iPad Air, iPad mini and more.
Fix all kinds of iOS system errors without erasing or overwriting your device data.
How do You Remove Passcode from iPhone and iPad without Data Loss
Step 1Connect iPhone to iOS System Recovery
Free download and install iOS System Recovery. Launch this iPhone password remover. Then plug iPhone or iPad into your computer through the Lightning USB cable.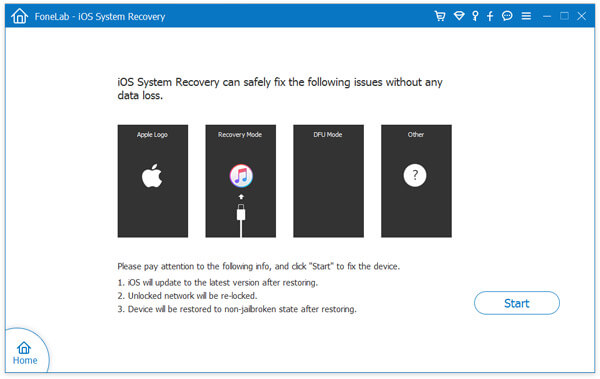 Step 2Enter into recovery mode
Choose "Start" button on the lower right corner of the screen to start the process. Follow the on-screen instruction to put your locked or disabled iPhone into recovery or DFU mode manually.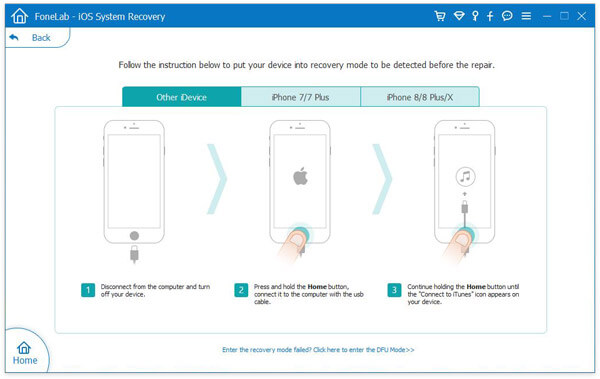 Step 3 Download firmware package
Check the detected information about your iOS device. Correct it if there is anything wrong. Then choose "Repair" to download the repaired device plug-in and other related objects.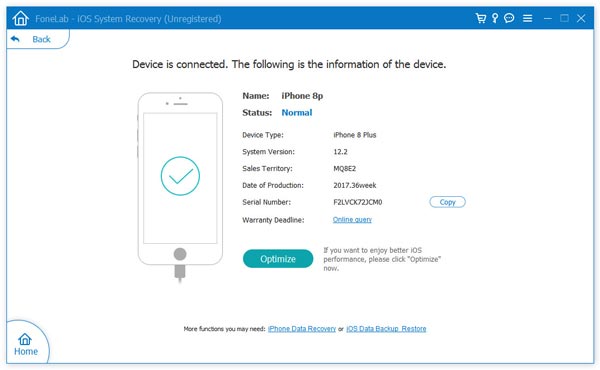 Step 4Remove passcode from iPhone or iPad
When the download process ends, iOS System Recovery will remove password and fix your locked iPhone/iPad automatically. Do not disconnect it from your computer during the while process.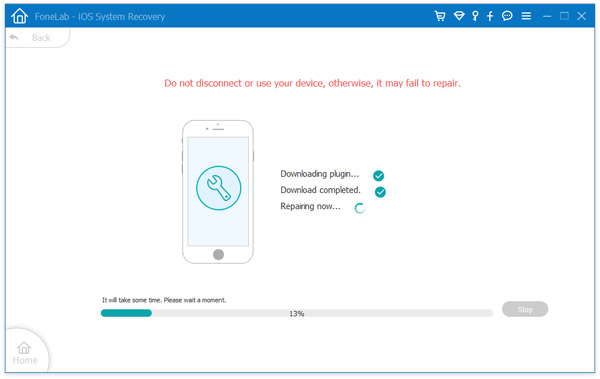 At last, you can unlock iPad without password safely. All your files remain in the original place without erasing or overwriting. Well, just go ahead to free download iOS System Recovery and remove passcode from iPad. You will not regret for your choice.