Part 1. What is the iCloud password
Generally speaking, Apple ID and its password are used for your iCloud account. In this case, Apple ID password can also regarded as iCloud password.
iCloud password is used to sign in to iCloud account on PC/Mac or any iOS device. iCloud password encrypts and protects the data and privacy you sync to iCloud, such as significant personal or family photos, videos, contacts, documents and so on. Besides, you can locate or remotely erase your iPhone, iPad or iPod on iCloud after you use the password to log into that. iCloud password is of great as well importance when you download or purchase item from App Store.
Part 2. How to fix it when I forget my iCloud password
Method 1. Recover iCloud password via professional software
If you need to log in to iCloud but forgot password, Aiseesoft iPhone Password Manager is a reliable software that can recover your various passwords, including the iCloud password. This recovery tool can scan your iPhone and retrieve the saved Apple ID account and password. (The Apple ID and its password are used for your iCloud account.) Then, it allows you to access the iCloud account again. Besides, it also offers extra functions for managing and backing up your passwords. With its user-friendly interface, you can easily manage accounts and passwords in a few clicks.
How to find your iCloud password
Step 1:
Download the iCloud password recovery tool on your desktop. Then, install and enter the main interface.
Step 2:
Please connect the iPhone to your computer now. Once connected, click "Start" to scan your iPhone. Then, you will be asked to set an iTunes backup password to protect the backup. After setting, enter the screen passcode on your iPhone to confirm the process.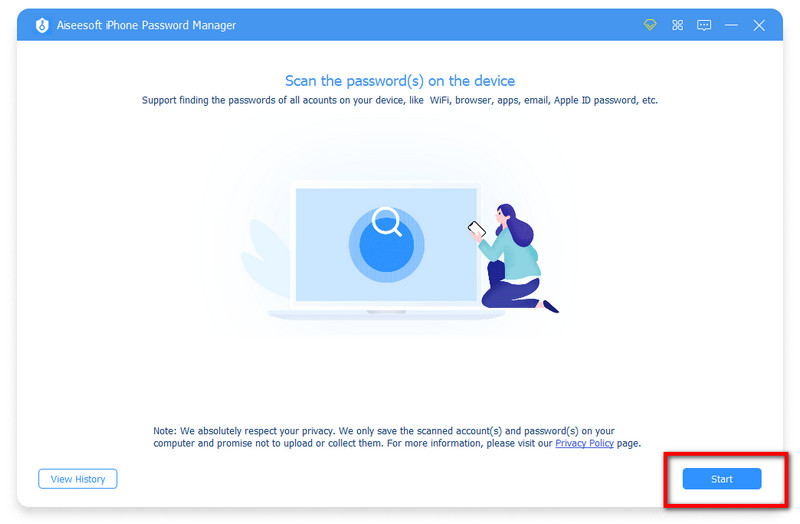 Step 3:
After scanning, you will go to a new window. Here you can view all your password information. Next, click "Apple ID" in the left panel to view the previously used password. (The Apple ID password is also your iCloud password.)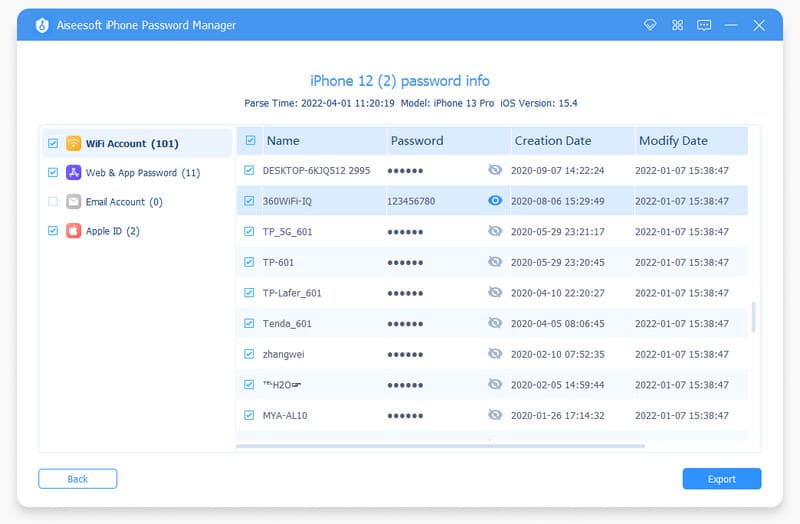 Step 4:
Tick the box next to the account name. Finally, click "Export" to save the password.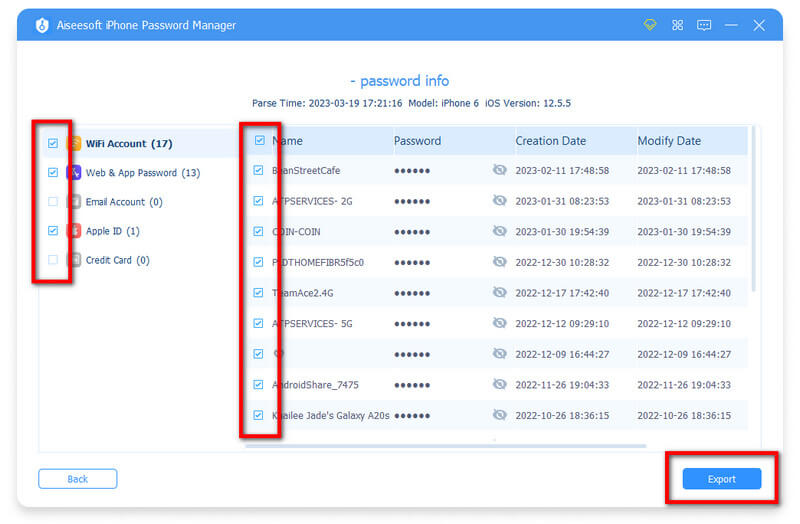 The iCloud password manager will securely save the computer's scanned accounts and passwords from your iPhone. But it won't upload or collect them. Therefore, you can trust its security and privacy when using it.
Method 2. Recover iCloud password using email authentication
Step 1:
When you enter the page of "Reset Password", there are two options provided. And here, choose "Get an Email" > "Continue".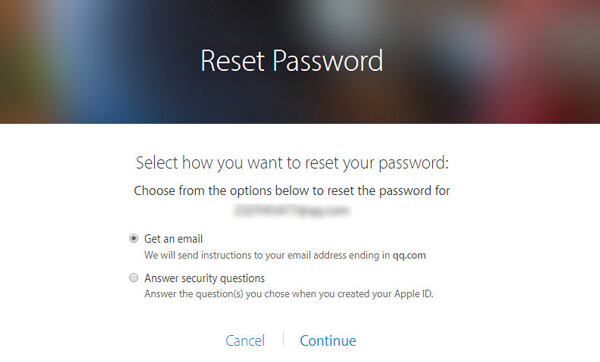 Step 2:
Select what information you want to reset. You are allowed to reset the password or security questions. Then choose "Continue".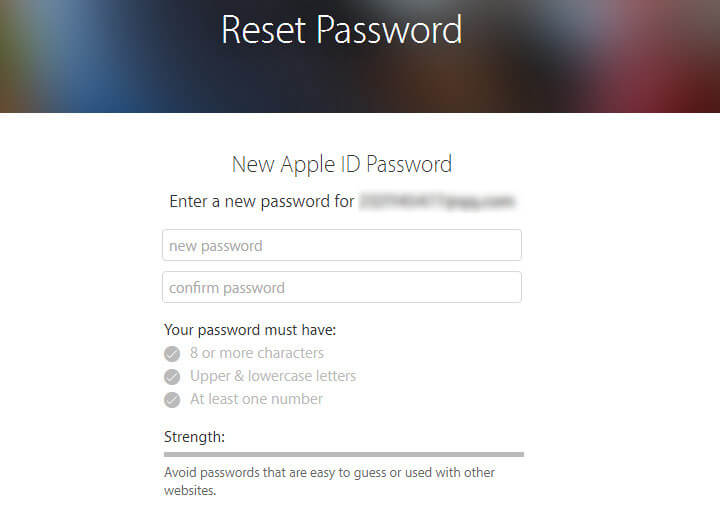 Step 3:
Apple will send an Recovery Email to your Email address. Follow the direction in the email to reset password.
Method 3. Recover iCloud password by answering security questions
Step 1:
You can reset iCloud password once you answer the security questions you ever set when you initially created Apple ID.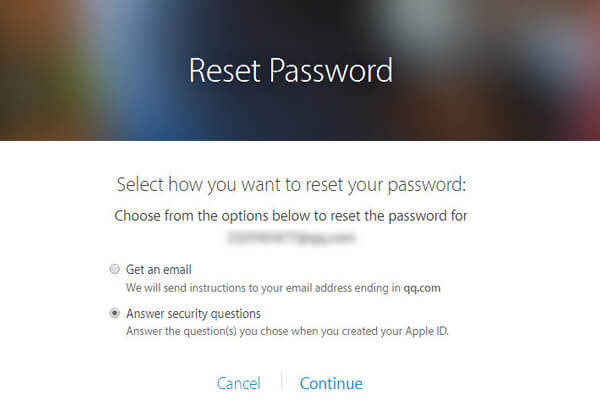 Step 2:
Enter the birth date, and then choose "Continue". Answer the security questions.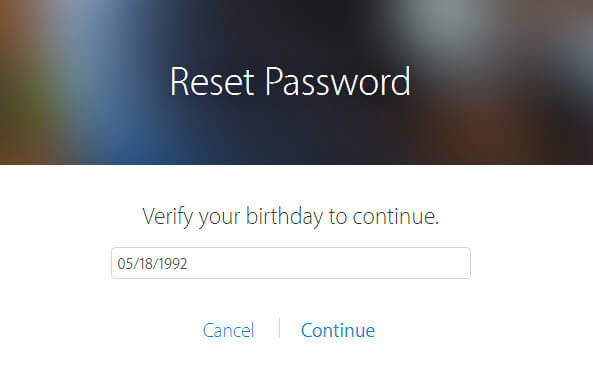 Step 3:
Then you can reset your iCloud password.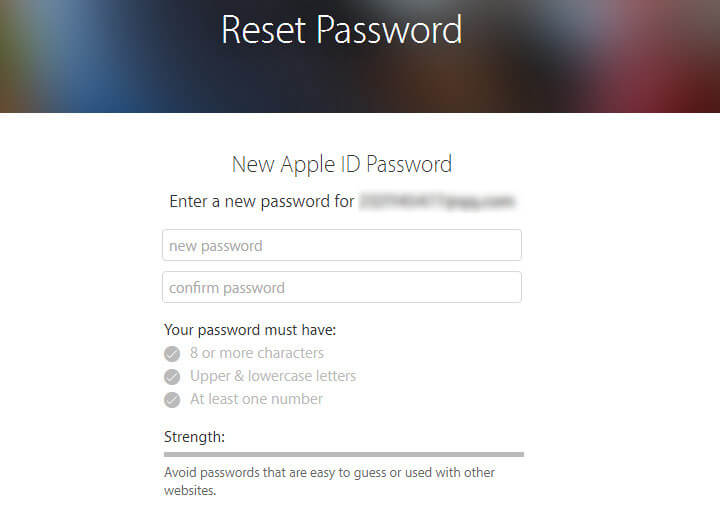 Method 4. Reset iCloud password using two-step verification
Many people choose this a recovery procedure to better protect their accounts and reduce chances of accounts hacks. Once you ever activated the two-step verification process for your iOS device, then it is quite different for you to recover iCloud forgotten password. However,during the verification process,you need to remember the right recovery key provided by Apple to reset iCloud account password. Most importantly, choose a trusted Apple device to do this iCloud password recovery.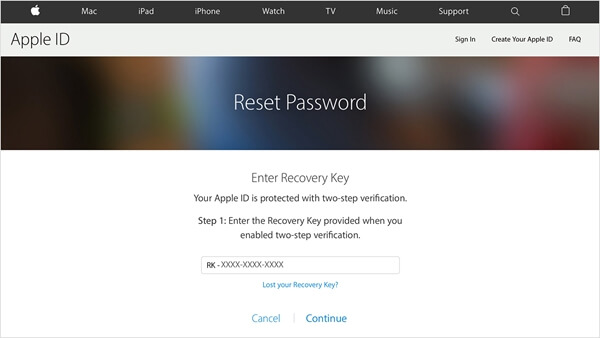 Step 1:
Input your Recovery Key.
Step 2:
Choose a trusted iOS device. Apple will then send your device a verification code.
Step 3:
Enter the verification code and reset a brand new password.
Method 5. Create a new iCloud account after forgot iCloud password
Well, you must be thinking what you can do in case you:
Forget Apple ID or Apple ID password
Also don't remember the answers to your secret
Forget the recovery code of your Apple ID or you had never activated the two step verification process.
Well, I'm afraid that you have no choice but to change a iCloud account. Well, in order to have an iCloud account you need to have another Apple ID. The followings are to innovate an iCloud account: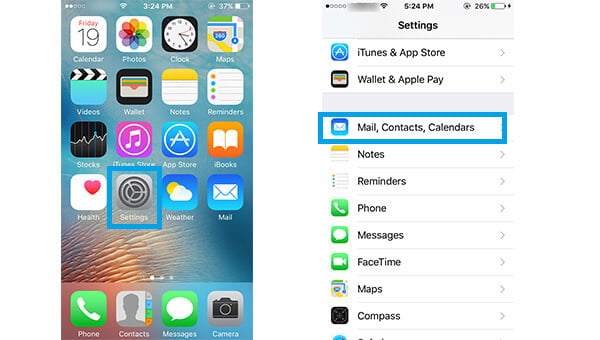 Step 1:
Go to Settings app on your iPhone, iPad or iPod, scroll the screen and choose Mail, Contacts, Calendars.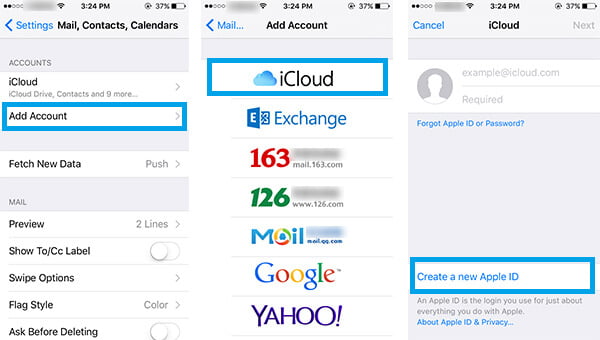 Step 2:
Choose "Add Account" > Add "iCloud" account. Click "Create a new Apple ID".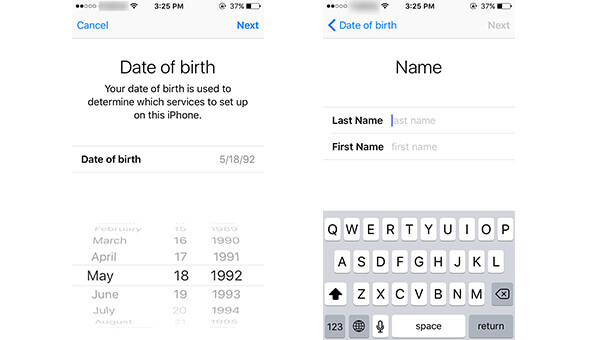 Step 3:
Enter your data of birth. Click "Next". And then input your first name and last name.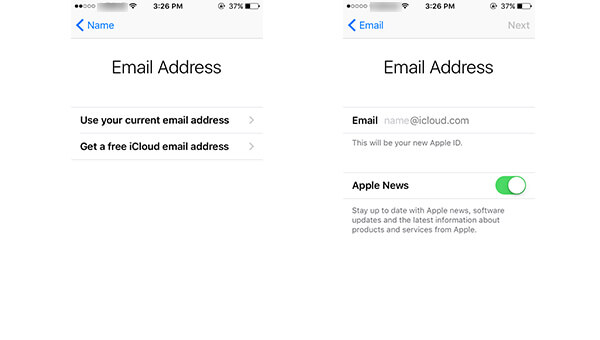 Step 4:
Get a free iCloud email address and choose to create a new iCloud email address. Select either "Use my current email address" or "Get a free iCloud email address". If you select "Get a free iCloud email address" you will be able to create it in the "Email" input field below.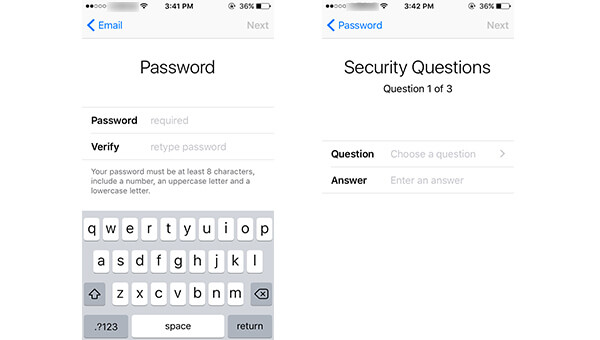 Step 5:
This email will be used as your new Apple ID. Create a password and verify it. Set security questions and answers.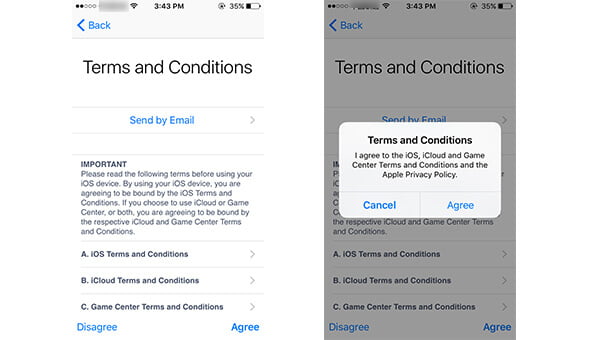 Step 6:
Review the new Apple ID Important Note and click Agree on the bottom-right corner.