What Is Mitel Call Recorder and How to Use It to Record Telephone Calls
Mitel is a business phone and communication service. Today, nothing is more important than communication for businesses of various sizes. Mitel understands the importance of communication and releases the call recording function as well. However, it is impossible to know whether Mitel Call Recorder is the best option for you and your business. That is why this article intends to share an unbiased review. Moreover, you can learn more information, such as how to use the call recording function.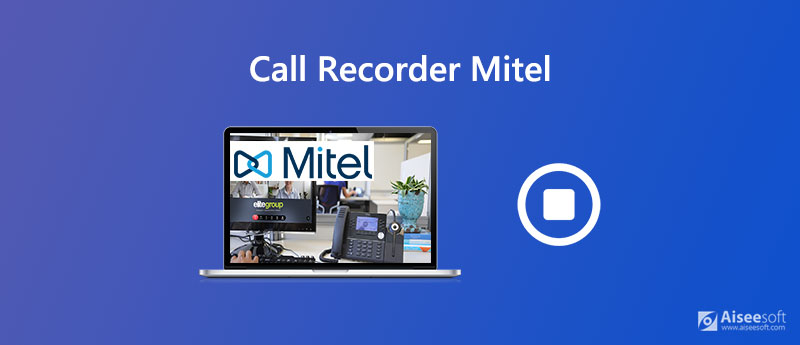 Part 1: Mitel Call Recorder Introduction
Mitel Call Recorder is the automatic call recording solution that enables you to organize, capture, playback and share voice documents.
Key Features
Automatic record external calls.
Capture IVRs, voicemail, hunt groups, workgroups and more.
Full control call recording.
Store call recordings in multiple file systems or voicemail boxes.
Provide a web-based recording player.
Play recordings on phone or computer.
Embed call recordings in web-based apps via URL.
Brief Review
Pros
Mitel Call Recorder is useful to improve custom service and prevent fraud.
Users can quickly access recordings on digital devices.
It allows users to comply with national and local laws with configuration.
Users can share information quickly in order to keep operational efficiency.
Cons
Users cannot use the existing Internet Protocol phones anymore. (Learn here to record iPhone calls.)
It is a part of Mitel service, which costs at least $20.99 per month.
It is designed for companies but not personal uses.
How to Use Mitel Call Recorder
Step 1:
Configure call recording
Log in the administration account on MiCloud Connect, which is the cloud communication and collaboration service of Mitel. Go to
Admin
section, select
Preferences
tab, and locate
Call Settings
section. Set the options and click
Save
. Turn to
Roles
tab, select a role and click the
Pencil
icon. Then check and uncheck the permissions, like
View
,
Update
,
Create
and
Delete
. Hit
Save
to confirm it.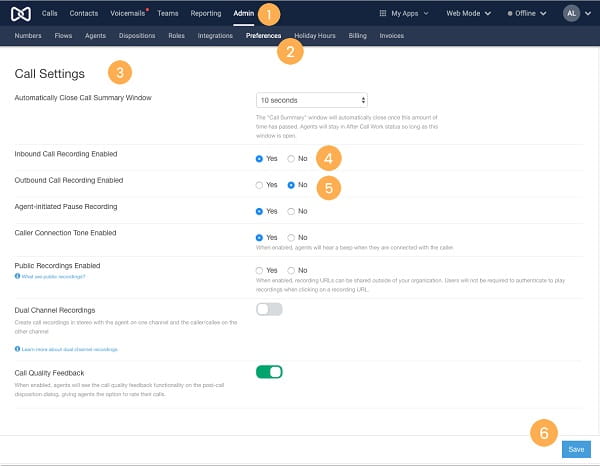 Step 2:
Select a recording mode
On the
Phone System
menu, click
Add-On Features
, and click
Activate
next to
Connect Call Recording
. Then decide to
Record all calls
or
User initiates call recording
. Hit
OK
to save settings.

Step 3:
Record Mitel call
If you choose
User initiates call recording
, start and stop recording calls by pressing a programmed button on your phone. For
Record all calls
, phone calls will be saved automatically.
Step 4:
Access call recordings
Log into the
Connect Portal
. Go to the
Home
menu, click
Call Recording
under
Settings
. Here you can get all call recordings.
Part 2: Best Alternatives to Mitel Call Recorder
Today, there are many internet phone and communication services. You can use them to make audio and video calls on your computer for free. The best alternative to Mitel Call Recorder, Aiseesoft Screen Recorder is able to help you record calls easily.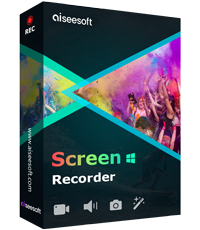 Downloads
Record audio and video calls easily.
Optimize call recording quality automatically.
Make secret call recording without notification.
Offer custom options for advanced users.
How to Record Phone Calls on Computer
Step 1:
Install Best Alternative to Mitel Call Recorder
Launch the call recorder after you install it on your computer. If you intend to record a call on mobile, mirror the screen to computer. Choose
Audio Recorder
from the home interface. To record video call, select
Video Recorder
instead.

Step 2:
Record audio call
Turn on
System Sound
and
Microphone
in the menu bar. Then adjust the volume until you are satisfied. To change custom options, click the
Gear
icon to open the
Preferences
dialog. Here you can find the options related to output, hotkeys and more. Make an audio call using any service. Then turn to the call recorder and click the
REC
button.

Step 3:
Save call recording
When the call is done, click the
Stop
button in the best alternative to Mitel Call Recorder. Then pre-listen to the recording and remove redundant parts with the
Clip
function. Finally, click on the Save button to save the call to your hard drive.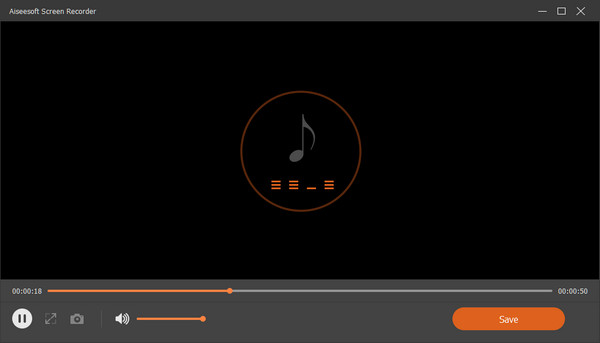 For more call recorders, you can check this post.
Part 3: FAQs of Call Recorder Mitel
How do I automatically record phone calls in Mitel?
If you want to record all phone calls automatically in Mitel, go to the Phone System screen, select Add-On Feature, and click Activate. Then choose Record all calls. Then Mitel phone will work as you wish.
How do I stop recording on Mitel phone?
No matter you choose the record all calls mode or on-demand record mode, you can stop recording at any time by pressing a programmed button on Mitel phone. However, you have to set the programmed button first.
Can I edit a call recording in Mitel?
Mitel Call Recorder is able to capture your phone calls, but not offers any editing function. So, you have to use a third-party tool to edit call recordings, like Audacity.
Conclusion
This article has reviewed and introduced one of the most popular phone services, Mitel Call Recorder. It allows you to capture all calls or certain calls on Mitel phone. If you use other call services and wish to record it, Aiseesoft Screen Recorder can meet your need. More questions? Please leave a message below this post.

Leave your comment and join our discussion