Everything You Should Know About DVD Resolution
Although nowadays DVDs are not so popular than before, there are still many users who have a large number of DVD collections and often have the need to burn DVD for storage and backup. In this case it's necessary to know some basic information about DVD resolution, in order to know what's the correct resolution to choose to burn a DVD. Thus, we have collected the most-frequently asked questions about DVD resolution and prepared the corresponding answers for you.

Part 1. Frequently-asked Questions about DVD resolution
Q1. What is the resolution of a standard DVD?
A: There are 2 standards for normal DVD resolution, one is 720×480 pixels for NTSC, the other is 720×576 pixels for PAL. Both of the 2 standard resolutions are available in 4:3 and 16:9 aspect ratios. So DVD users should know that there is no 1080p resolution for DVD. That's why the standard DVD video resolution belongs to SD (standard definition) instead of HD (high definition).
Q2. Will higher DVD resolution bring better video quality?
A: Please note that whether a DVD video has good quality depends on its video bit rate, rather than resolution. If the bit rate of a source DVD video is low, the higher DVD resolution will only result in video quality degradation. Just like a fuzzy image, even if it's magnified many times, the final effect will get worse and worse. That's the same reason.
Q3. Can I burn a DVD with 720 HD video?
A: Yes, you can burn a 720 HD video or even 1080p and 4K video to a DVD disc. But the fact is that, in the burning process, the DVD burning software has re-encoded the video and down-scaled it to standard DVD resolution automatically. More over, there is no way to make a DVD with HD resolution videos, as the highest DVD resolution is 480p.
Q4. DVD resolution vs Blu-ray: What's their difference?
A: As we have learned the standard resolution of DVD, people may also have some questions about its competitor- Blu-ray. Blu-ray Disc supports multiple resolutions, but the vast majority of movies released on Blu-ray are in "Full HD," or 1920×1080 resolution.
That's exactly six times the resolution of 720×480 DVD video. So Blu-ray trounces DVD in terms of resolution. The higher the resolution is, the more detailed the picture will be. So the extra resolution makes Blu-ray look sharper, more detailed and more realistic.
Q5. How does SD DVD look on HDTV or 4K TV? Will it be better or worse?
A: Nowadays, most DVD or Blu-ray Players and TVs adopt the upscaling technology to make SD DVD fit the TV screen. However, you should bear in mind that the DVD quality is still SD. The visual effect is decided by various factors, like the DVD resolution, your display resolution, the display size and the distance between you and the TV. For example, if you play a 480p video on your mobile phone, the visual effect will be good enough. But if you play the 480p video on a widescreen HDTV or 4K TV, the video will be unclear and the video quality will not be enhanced.
Therefore, we do not recommend you to upscale DVD resolution to 720p, 1080p or even 4K UHD. Because the video quality will not be better a little bit.
Part 2. How to burn DVD with other video formats?
If you are still using DVD Player or want to backup some precious memory by burning the relevant videos to DVD disc, you need a powerful and professional DVD burner then. Aiseesoft Burnova deserves a try.
Aiseesoft Burnova is a professional DVD/Blu-ray burner, it can help you create common videos to DVD or Blu-ray disc/ISO/folder.
Features:
• Burn video to DVD disc/ISO/folder
You are able to make movies to a wide range of DVD types, like DVD-R, DVD+R, DVD-RW, DVD+RW, DVD+R DL, DVD-R DL, DVD-5, DVD-9, etc. and play them on any player.
• Create video to Blu-ray disc/folder/ISO file
If you want to make a copy of your HD video, it'd be a good choice to burn it into a Blu-ray disc with Aiseesoft Burnova, which enables you to burn videos to Blu-ray-25 and Blu-ray-50. You can also burn the videos to Blu-ray folder or ISO file to play them on portable Blu-ray player.
• Burn DVD/Blu-ray with different menu templates
Aiseesoft Burnova provides you with various menu templates to customize your video with different themes, such as holiday, family, travel, wedding and more.
• Edit video effects before burning DVD/Blu-ray
You are allowed to edit your videos before burning to DVD or Blu-ray disc. You can rotate, clip, crop video, adjust video brightness and contrast, and watermark the video to customize your own style. There are more special video effects built in Burnova to help you enhance your video. What's more, Burnova can save the DVD project for further burning.
How to burn DVD with Aiseesoft Burnova?
Step 1 Download and install this DVD burner on your computer.
Step 2 Insert a blank DVD disc to your DVD drive.
Step 3 Click "Add Media File(s)" button to load one or more videos to this DVD burner.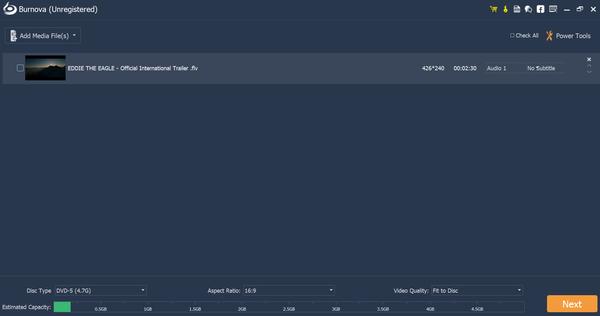 Step 4 Click "Power Tools" in the upper right corner to edit your video with the Video Tools and Chapter Tools.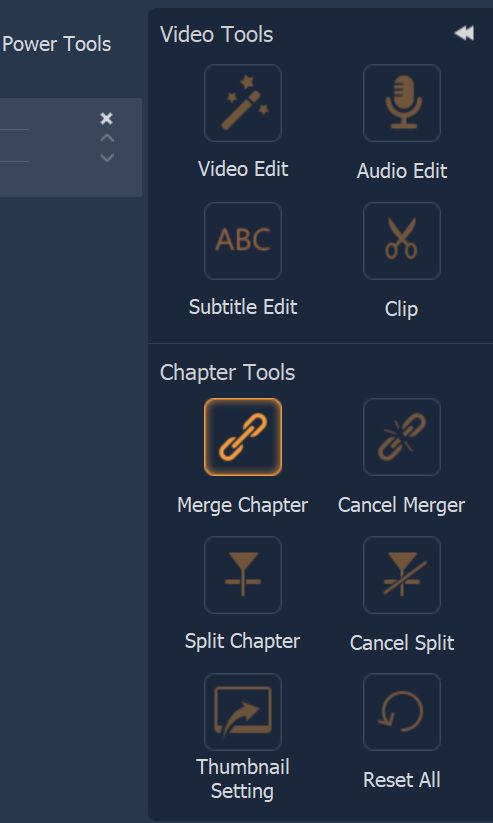 Step 5 After you edit the video, go back to the main interface to choose Disc Type in the bottom-left corner to confirm what type of DVD disc you want to burn the video into. You also need to choose the aspect ratio and video quality according to your need.

Step 6 Click the "Next" button to edit DVD menu.
Step 7 Click "Burn" button to make the DVD settings as below:
• Choose to create video to DVD disc or DVD folder/ISO file.
• Choose burn engine and TV Standard.
• Set Playback mode with or without loop all titles.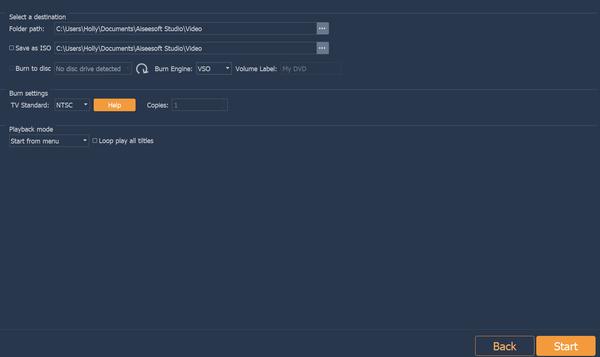 Step 8 After making all settings, click the "Start" button to create your DVD.
Part 3. How to rip DVD to common video formats?
For users who prefer watching videos on smartphone or computer, they are more willing to rip DVD to common popular video formats in order to play them anytime and anywhere. A powerful DVD ripper can do a great favor in this case.
Aiseesoft Video Converter Ultimate is an all-in-one video converting tool that enables you to convert video and audio among 1,000 formats, rip DVD to any other popular video formats, as well as edit video effects and enhance video quality. Whether you own a home-made DVD or encrypted DVD, this Aiseesoft DVD ripper can provide an easy solution for you to convert DVD to common video formats. Check the following guide to learn its usage.
Step 1 Download and install Aiseesoft Video Converter Ultimate.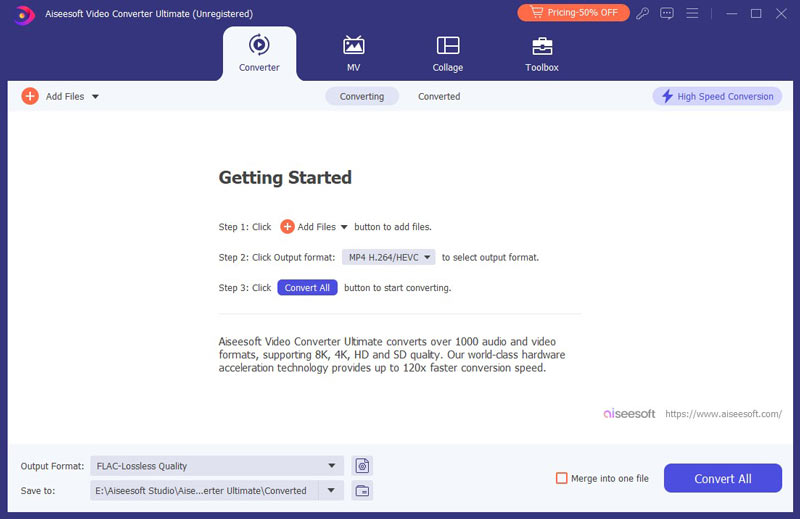 Step 2 Click "Load Disc" button to load DVD to the program.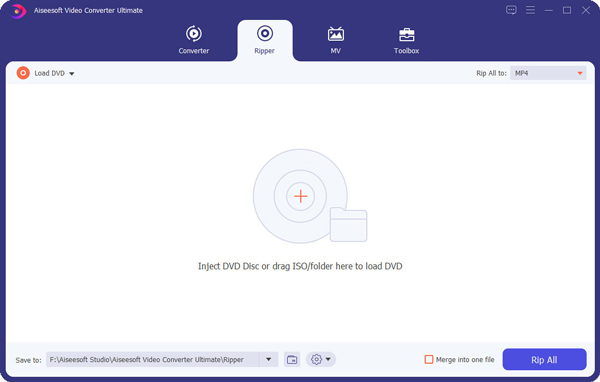 Step 3 Click "Profile" and choose the right format that suits best for your device. No matter you want to play DVD on iPad, iPhone or Android smartphones, you will definitely find a proper output format. Then click the "Browse" button to set the output folder where you want to save the ripped video file.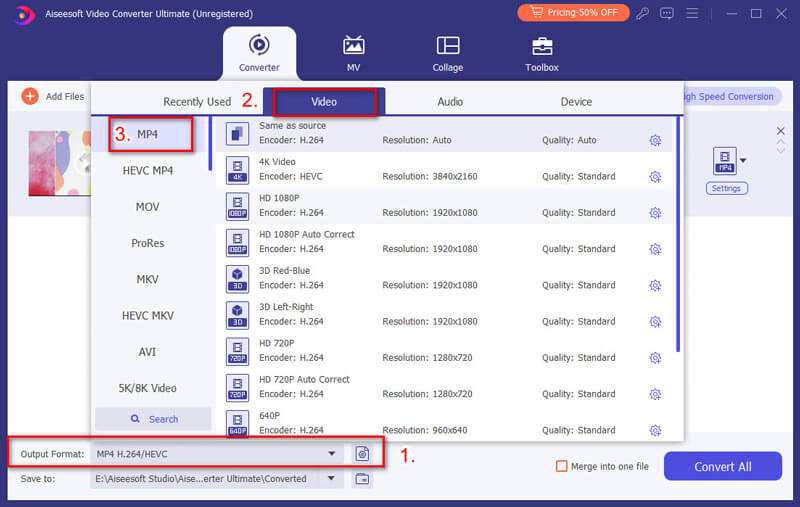 Step 4 Click the "Edit" button to edit your video effects before converting.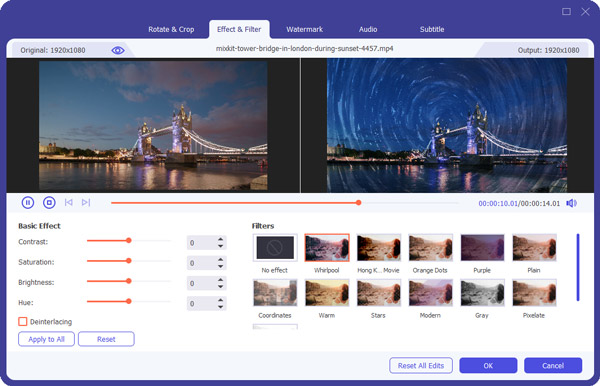 Step 5 Click "Convert" button and wait for the DVD to be converted.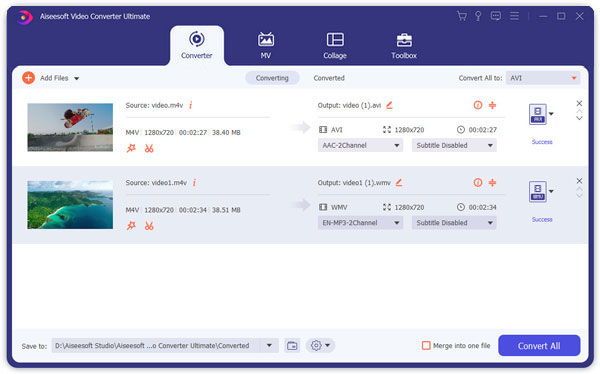 I hope that all the information about DVD resolution will be more or less useful to you. No matter you want to burn a DVD with other video formats or rip DVD to common videos, you can find a solution in this article.