Everything You Need to Know about Libdvdcss
Though we have more and more media to store, backup and distribute videos, DVD is still a popular way to enjoy high quality movies. Moreover, many studios still release movie DVDs to deliver their artworks around the world. In order to protect the copyright, commercial DVDs are usually encrypted. So, you cannot view the movie DVDs on any devices or copy the movies to your computer.
On the other hand, developers have introduced decryption technology into software and help audiences to view movie DVDs without restrictions. This article will discuss a free way to decrypt commercial DVDs, libdvdcss.

Handbrake Libdvdcss
Part 1: What is libdvdcss?
Libdvdcss is a free and open-source software library for accessing and ripping DVDs encrypted with the Content Scramble System, also known as CSS.
It is a part of the VideoLAN project. You can use libdvdcss with VLC Media Player and other DVD players or DVD rippers.
Libdvdcss alone cannot play DVDs and it needs to work with another program. For example, VLC media player relies on the library to decode DVDs. Without the library, VLC can only play non-encrypted discs.
Moreover, if you use HandBrake to rip DVDs on MacOS, you need to install libdvdcss.
Bear in mind libdvdcss is free to download and legal for personal use.
Part 2: Download libdvdcss for Windows 10/8/7/XP 32bit and 64bit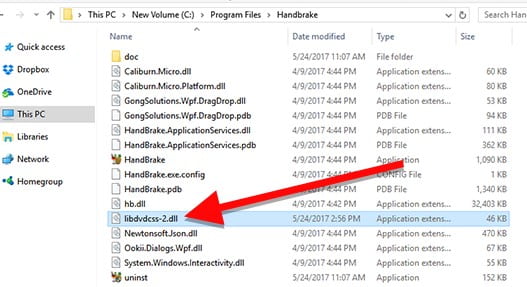 Libdvdcss is available on the website of VideoLAN and you can get it for free.
For 32bit Windows, download it from here.
For 64bit Windows, download it from here.
For Mac, download it from here.
Part 3: How to rip encrypted DVDs with HandBrake and libdvdcss
If you have a movie DVD encrypted by CSS and want to convert it to digital videos, you can try HandBrake with libdvdcss.
Step 1 Install libdvdcss for HandBrake
After downloading the right version of libdvdcss, copy the .dll file to the program folder of HandBrake. If you install it with the default settings, the path should be C:\Program Files\Handbrake on Windows 10, Mac, double click the downloaded file to install it.
The Mac systems above Yosemite integrated a security feature that stops you installing libdvdcss. After download libdvdcss, press Command + Space and launch Terminal. Input brew install libdvdcss and hit Enter key.
Step 2 Load the encrypted DVD in HandBrake
Open your HandBrake with libdvdcss and insert the DVD into your computer. Go to the Open Source tab at upper left corner and select your DVD drive. It will take a while to load your DVD into HandBrake.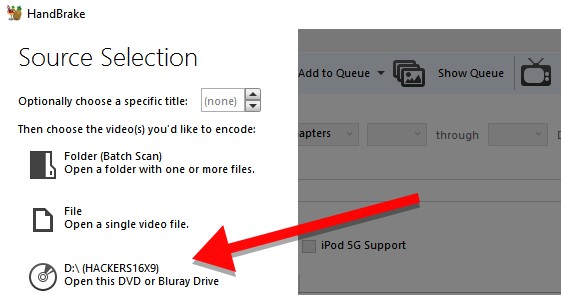 Step 3 Set HandBrake
Go to the Source section and select the title or chapters you want to rip from the DVD. To rip the entire disc, keep them with the default settings.
Click the Browse button and select a location to save the DVD videos.
Then choose MP4 or a proper format from the Container dropdown list.
To customize video and audio quality, subtitle or chapter, you can find the options in corresponding tabs under the Output Settings section.
Moreover, you can select presets on the very right panel.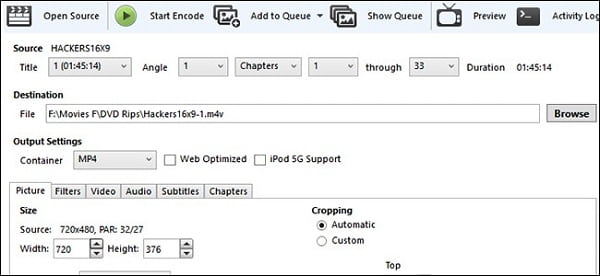 Step 4 Start ripping DVD in HandBrake with libdvdcss
After setting, click the Start Encode button at the top ribbon to start decrypting and ripping videos from the DVD. Monitor the process bar at the bottom, which will tell you how much time left in the rip. Bear in mind that the higher the quality the longer the it takes.
Note: In addition to HandBrake, VLC media player also requires you to download and install libdvdcss to view encrypted DVDs. On the other hand, libdvdcss cannot handle encrypted DVDs by latest technologies.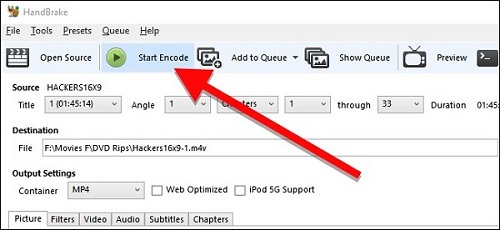 Recommend: Aiseesoft Video Converter Ultimate
Downloading and installation libdvdcss is complicated for ordinary people. You may wonder if there is an all-in-one solution to convert encrypted DVDs to digital videos. The answer is yes and Aiseesoft Video Converter Ultimate could meet your need.
1. Rip videos and movies from any DVDs including commercial discs.
2. Preview videos and selectively convert certain chapters to digital files.
3. Offer both basic and advanced video editing tools, like transform movies to 3D.
4. Export DVD videos to any video formats or target devices, such as iPhone.
5. Optimize videos automatically using advanced technology.
In a word, it is the best alternative to HandBrake and libdvdcss to rip DVDs to digital videos.
How to rip commercial DVDs without libdvdcss
Step 1 Get the best DVD ripping software
Download and install Aiseesoft Video Converter Ultimate to your PC. There is another version for Mac. Insert the encrypted DVD into your computer and open the DVD ripping software from your desktop. Click the Load Disc button to import the videos from your DVD.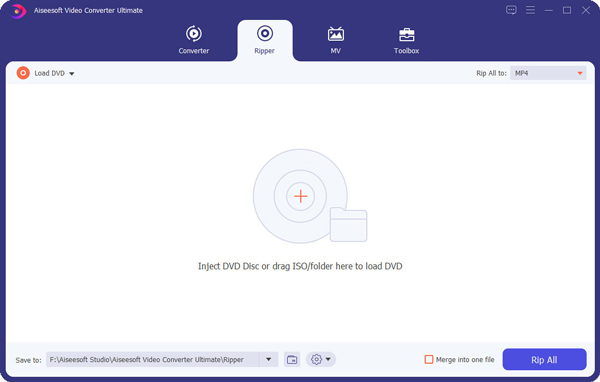 Step 2 Preview and edit DVD videos
Select a video clip from the library area and click the Play icon on the right side to view it with the built-in media player. If you want to change the video subtitle or audio track, do it with the Audio and Subtitle icon under the video. To rotate, clip, crop or adjust the video, click the Edit button on top ribbon to open the video editor window.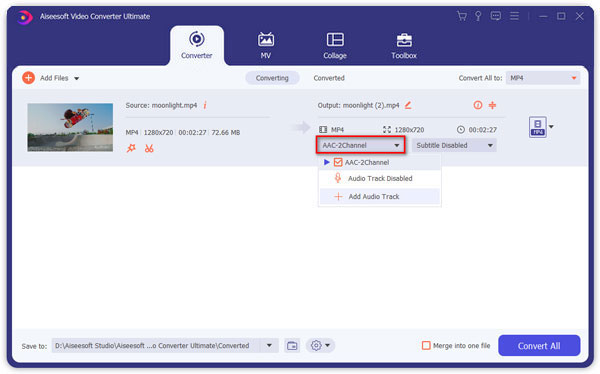 Step 3 Rip encrypted DVD to videos
Select the video clips you want to rip in the library area and locate the bottom area. Expand the Profile dropdown menu and select a proper video format or target device. Then click the Browse button and choose a folder to save the videos. Once click the Convert button, the ripping software will work automatically.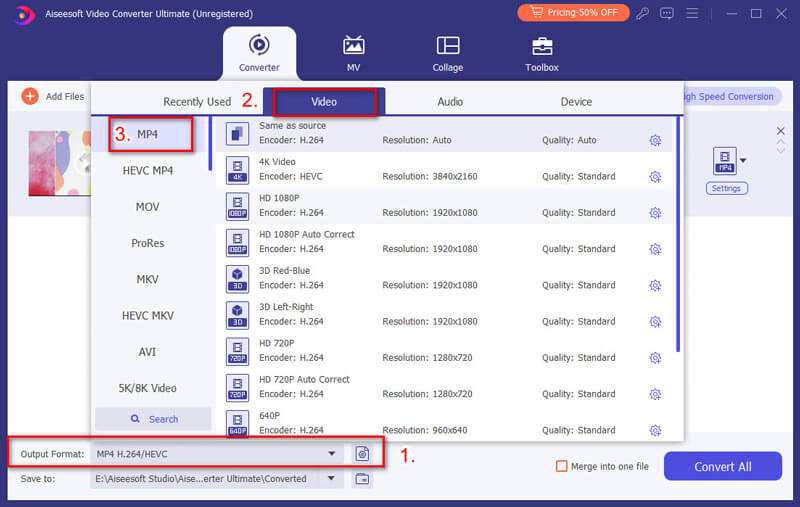 Conclusion
This article talked about what is libdvdcss and how to use it to rip commercial DVDs along with HandBrake. If you prefer to open-source projects, you should know VLC media player, HandBrake and other software. They could process unencrypted DVDs but not commercial discs. As an important library, libdvdcss is able to work with HandBrake and VLC on Windows and MacOS to help you convert commercial DVDs to digital videos. If you believe libdvdcss is too complex, we suggest you to try Aiseesoft Video Converter Ultimate. It is not only easy to use, but also able to deal with any DVDs.