How to play flash on iPhone
Are you looking for flash player for iPhone?
As we all know that Adobe Flash Player is one of the most widely used tools for delivering audio and videos. But unfortunately, Adobe Flash Player can't support iOS devices. Although more and more sites using other ways to play videos instead of Adobe Flash Player, there are still some websites, games, and web apps still using Flash. In that case, what things we can do to play flash on iPhone? Or is there any flash player for iPhone we can try?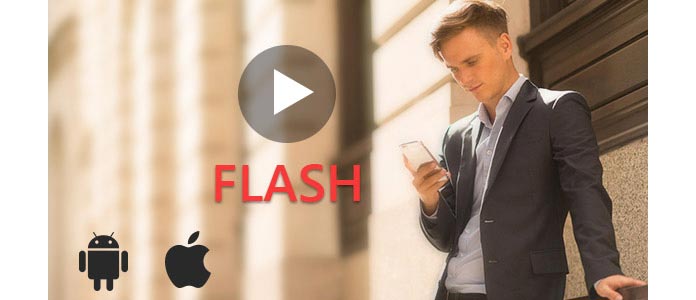 Method 1: Top 5 Flash Player Browsers to play flash on iPhone/iPad/iPod
1. Puffin Browser – Excellent flash player for iPhone
Puffin Browser is a mobile Flash browser for iPhone or Android phone/tablet. With the latest adobe flash support, Puffin offers incredible loading speed and full web page display. Puffin flash browser features its cloud computing technology. It can also download files cloud-to-cloud without consuming any network bandwidth. With Puffin like an Adobe Flash Player for Android/iOS, you can play any Flash movies or games online smoothly.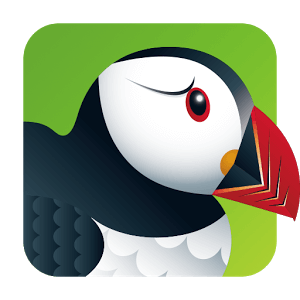 2. Photon Flash Player – Powerful flash player for iPhone
As a powerful and versatile Safari alternative, Photon Flash Player is a new browser with Flash capability designed to enhance your browsing experience on iPhone and Android. You can feel free to browse Flash websites on your Android phone or tablets, iOS devices. Photon provides a "lightning bolt button" for you to enter the Flash browsing mode easily.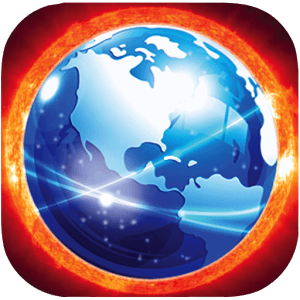 3. Dolphin Video – Useful flash player for iPhone
Dolphin Video Flash Player is the perfect solution for you to access online video that utilizes Flash. That means that you'll be able to watch Flash videos on iPhone or Android, that are being live streamed or embedded within websites. The browser supports most video formats, while its main attraction is support for SWF and FLV Flash video. When you install it, it will also list any videos you have saved on your device so you can easily find them and watch them.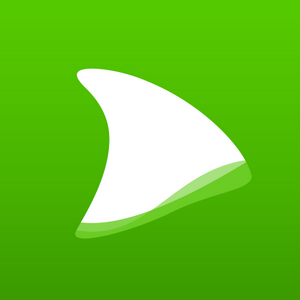 4. Skyfire Web Browser – User-friendly flash player for iPhone
Skyfire is another Flash video-enabled web browser for iPhone/Androi. It aims at watching Flash video. Flash animation, Flash-based apps, Facebook & Zynga games, etc. are excluded. You can watch a wide range of Flash videos online such as live news, sporting events and TV shows on your device. Apart from that, Skyfire Web Browser allows you to customize browser tools including shopping, newsfeed, etc and gives you direct social media links.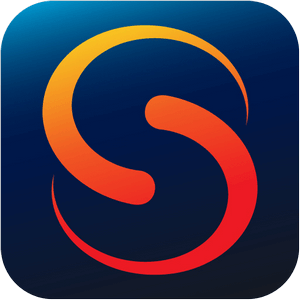 5. iSwifter Games Browser – Perfect flash player for iPhone
iSwifter Flash Browser unlocks your favorite Flash content on iPhone/iPad, letting you enjoy video, Flash websites, and as the name indicates, iSwifter is the perfect Flash games player, it enables you to play many interactive Flash applications such as Facebook Social Games, popular MMORPGs, and causal games.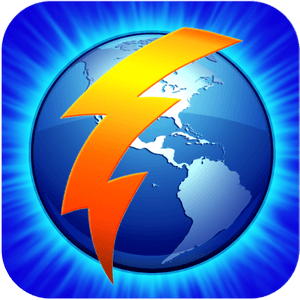 Method 2: Download/Convert Flash to Play on iPhone
When playing flash videos, you can use a iPhone flash player browser. Besides flash player browser for iPhone, you can also choose to download and convert flash videos to iPhone supported formats. In order to do this, here I recommend you a perfect Flash Video Downloader, which could download Flash video smoothly on computer and convert the video to Android or iPhone supported formats.
Video Downloader
Aiseesoft Video Downloader is one of the most reputable software that can help you download videos and music from YouTube to your computer.
It downloads video and music from YouTube
It downloads any format video music for your any player.
It supports 4K, 1080p HD, and other resolutions' video downloading.
You can download 3D video and 360° VR video.
1 Download and launch this Flash Video Downloader on computer.
2Type in the URL of the Flash video and click "Analyze" button.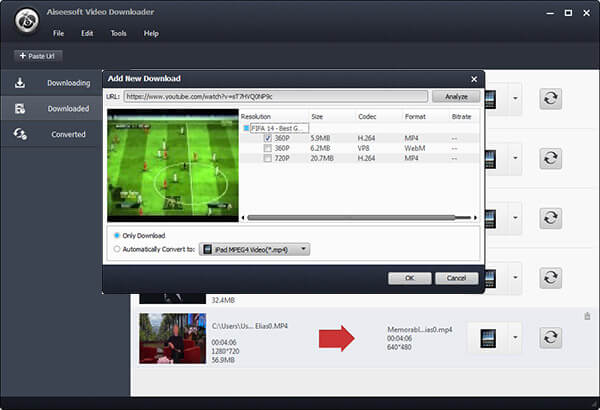 3Choose the resolution you like and you can choose to automatically convert the video into iPhone supported formats. Click "OK" to start downloading.
In this article, we have mianly showed you five flash players for iPhone, and another solutions to download and convert Flash video on iPhone. From now on, no need to ask how to install an adobe flash player for iPhone.