How to Play DVD Movies on Mac (macOS High Sierra Included)
Nowadays, DVD formats is still the most common ways to contain videos and movies. And it is also a safe and easy way to record family videos and collect splendid moments, like wedding, party or baby's growth with DVD Disc. When you are using a Mac, you may wonder how to watch DVD movies or videos on your Mac. Here you may need two things: a Mac with an internal DVD-compatible drive or an external DVD drive with a FireWire or USB 2.0 connection (mostly needed by modern Macs including iMac, Mac min, MacBook Pro with Retina Display or MacBook Air) and professional DVD player software. This tutorial will separate into three parts as following: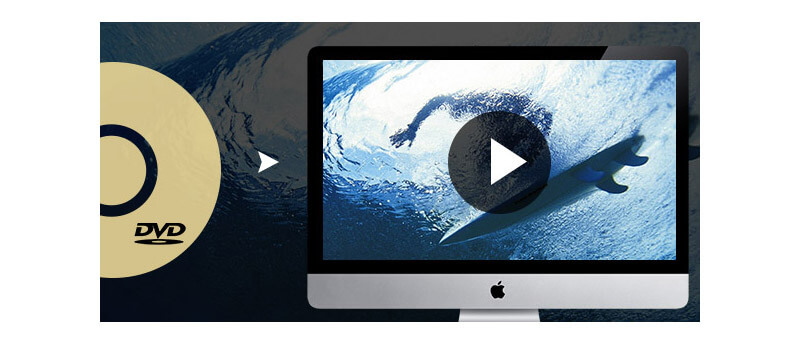 Part 1: Play DVDs without a DVD drive
It would be very easy to play DVD on Mac with DVD Drive as you just need to insert the DVD into the SuperDrive and the Mac OX S equipped DVD Player would open automatically to start running the DVD disc. This default DVD player on Apple supports playing DVDs authored by DVD studio Pro and iDVD, including HD DVDs.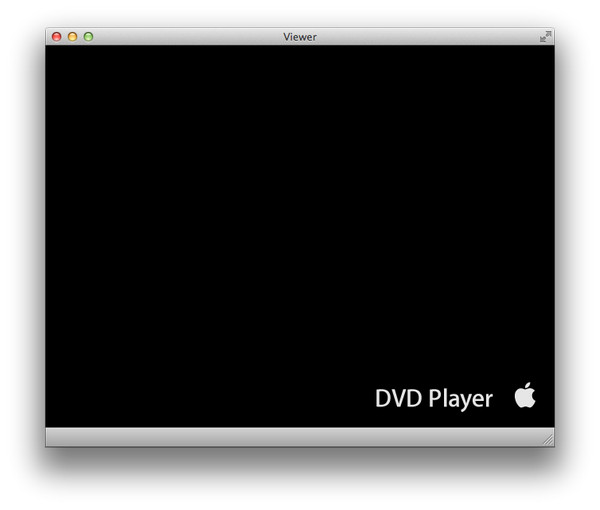 There would be two windows for DVD Player: Controller which holds all the controls for the Player & Viewer which you use to view your DVD movies. You can use the Controller while watching the movie by moving the mouse to play/stop the movie, skip chapters, control volume, etc.
Here is the simple steps guide for you to play DVD with DVD Player on Mac.
1 Play DVD
When the DVD is inserted, the DVD menu will be displayed on the screen. To play the movie, you need to select a DVD menu by clicking the chapters you want to play and then click the play button.
2 Return to DVD Menu
If you want to get back to the DVD menu list, you can press the Menu button.
3 Resume playing
You can click Play on the Controller or press the Space Bar to continue the DVD playback.
4 Quit playing
Pressing Command-Q on your keyboard to quick the playing mode.
Part 2: How to play DVD movies on MacBook without DVD drive
Since all new Macs (not including MacBook Pro without Retina Display) no longer feature DVD SuperDrives (Apple's optical disc reading and writing technology), there is no physical DVD drive for your to play DVDs. In such circumstances, playing DVD on Mac, especially in new MacBook like MacBook Air would be a little difficult.
In order to playing DVDs, you need to have an Apple USB SupperDrive, an external DVD drive that connects to your MacBook Pro with Retina display, MacBook Air, iMac or Mac mini with a built-in USB cable. Once connected it can be used just like an internal SuperDrive. You can insert DVD and play it as the above simple steps guide by using default DVD Player. Besides playing DVD video, it can also be used to play CD audio and record both DVDs and CDs.
Part 3: Top 5 Best DVD Player for Mac OS X (macOS High Sierra Included)
Besides using Apply DVD player as the default software to play DVD movies on iMac/Macbook Air/Pro, you may still have interested in getting more choices in DVD playback software. The following we introduce 5 free DVD player software to let your play DVDs in any types. Just keep reading.
VLC Media Player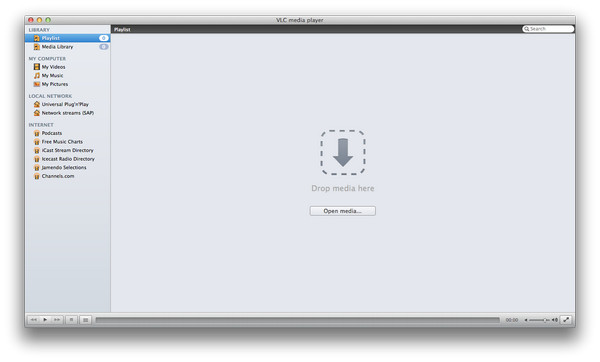 VLC is the most popular open-source and cross-platform (supports Mac/Windows/Linux/Android/iOS, etc.) media player for DVD, CD, VCD. It can also support to play all videos and audios files. This VLC Media Player can also play copy-protected DVDs (most of them are commercial DVDs) without third party software assistance. It is very easy to operate to play DVD with VLC on Mac.
Just download and install VLC and open it, then select File > Open Disc. Click on the Disc tab, click on DVD, select the device, and click OK. Or select File > Open File..., select your VIDEO_TS folder, and voila! You're watching your video.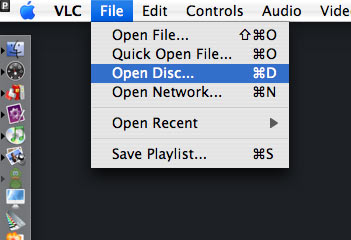 QuickTime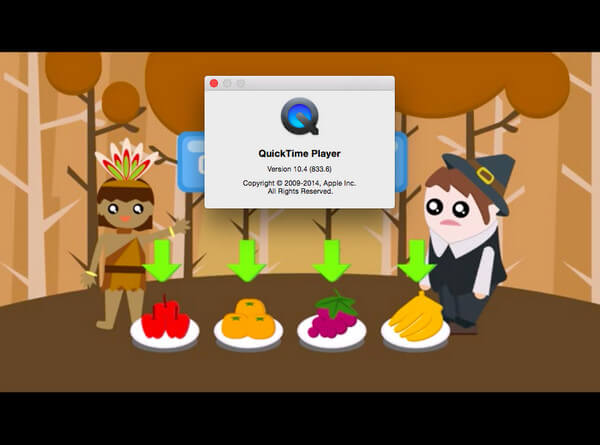 Besides Apply DVD Player, QuickTime media player is also the default DVD/video player on Mac OS system. This free Mac DVD Player supports most of the common video/audio formats (not including WMV and DivX). You can also use it to play HD videos as well as record/edit/stream internet videos. You can playback DVD movies on your Mac by selecting the file from the menu option of QuickTime, click on Open and navigate to the DVD file you want to watch.
Mac Media Player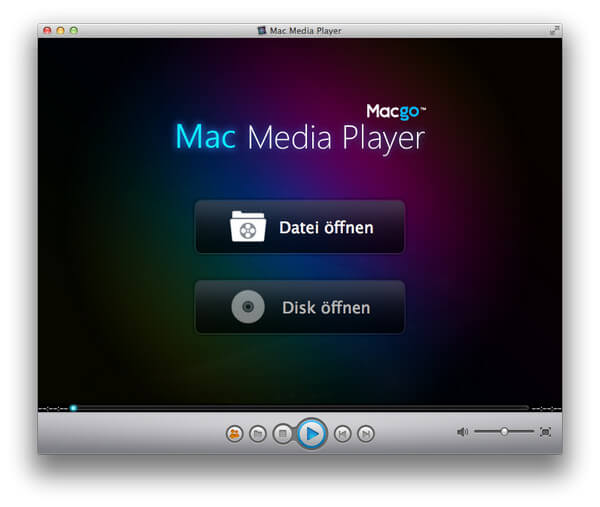 Mac Media Player would be one of the best choices for you to enjoy your DVD movies on Mac. At the beginning, you need to select this free DVD player as the default DVD player on Mac. Just insert the DVD into the internal/external driver, and it will automatically launch the DVDs (sometimes it may need you to open some DVDs with open buttons like Open File or Open Disc). If you try to play ISO file, you need to select Open File button to navigate the file location and press Play button to start playing.
5Kplayer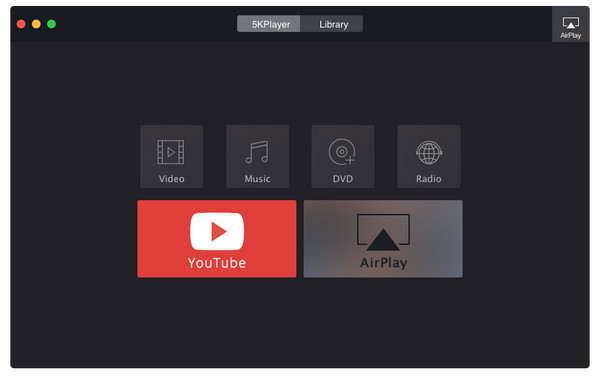 It is a region-free DVD player working on both Mac and Windows. You can use this free DVD player software to watch both homemade DVD video and commercial DVD movies. It can also support playing ISO image, Video_TS folder, 4K/8K UHD video, 3D videos, etc.
MPlayerOSX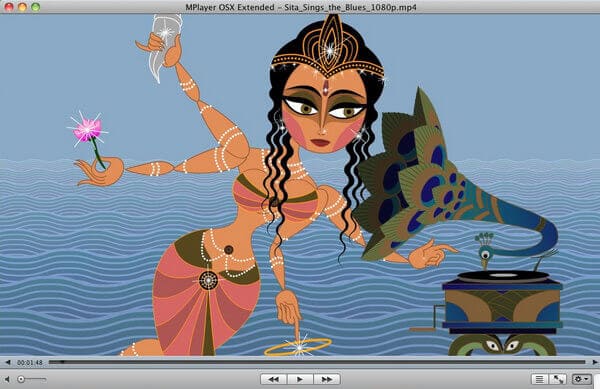 MPlayerOSX package contains both MplayerOSX with SMPlayer as the front-end application. After installing this Mac DVD Player, you can simply play your DVD files in either window modes or full screen.
Want to Play DVDs in video formats freely
If you want to play and watch your homemade DVDs on Mac in various video formats, you can use Mac DVD to Video Converter, which lets you easily converting your home DVDs to video files in any popular video format.
Follow the tutorial below and convert your home DVDs to playable videos for your QuickTime or other player software.
1 Click here to download Mac DVD-Video Converter.
2 Start the installer and install this application on your Mac following the instructions. When it is complete, you will see the interface below.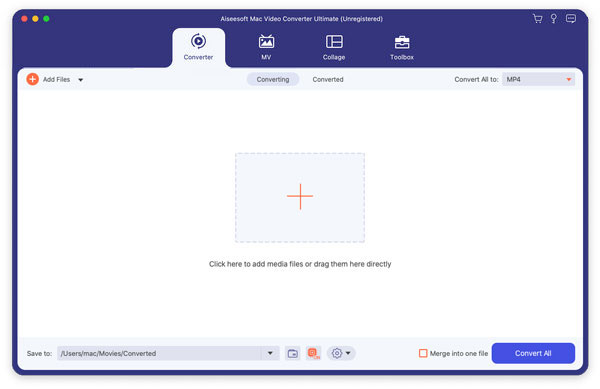 3 Click "Load Disc" button in the toolbar, select your home DVD in the open window and click "OK" button. The DVD video files will be listed on the left panel. Click the profile drop-down button and select "Apple InterMediate Code (AIC) (*.mov)" from the drop-down list as the output format.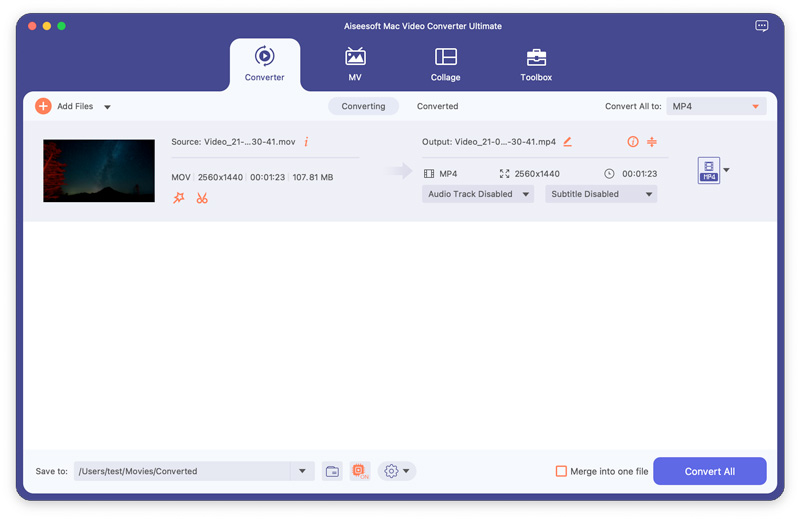 4 Click "Convert" button to start the conversion. When it's done, click "Open Folder" to find the converted video files.
Play DVD on Mac is not the difficulty for you now? How about playing 4K video on PC? Get the easiest way to play 4K on PC.