HTML5 Video Player - Solutions to HTML5 Video Playback and Conversion
Gone are those days when you have to use GIF animation images or Adobe Flash to your website. The HTML5 specification currently offers the video element for video playback purpose. The upspring of HTML5 and its powerful multimedia features has enabled users to design their websites to do nothing with any slow-loading GIF files or Adobe Flash. That is why HTML5 video gets increasingly popular. However, there are only 3 video formats supportable by HTML5 - MP4, WebM as well as OGG/OGV. This article is going to show you three HTML5 video player desktop-based applications.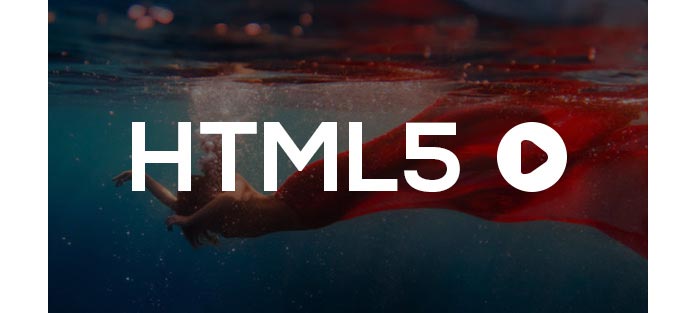 Part 1: Top 6 HTML5 video player
No.1 HTML5 Video Player - JW player
No.2 HTML5 Video Player
No.3 HTML5 Video Player - Videojs
No.4 HTML5 Video Player - HTML5 Video Player
No.5 HTML5 Video Player - JPlayer
No.6 HTML5 Video Player - Bitmovin HTML5 Player
If you're keen on using HTML5 videos on your website, you should know something about the file types of responding browser.
◆ Google Chrome – WebM, OGG
◆ Mozilla Firefox – WebM, OGG
◆ Safari – MP4
◆ Opera – WebM, OGG
◆ Internet Explorer 9 – MP4
◆ Internet Explorer 6-8 – No HTML5 support
Part 2: More solutions for HTML5 video playback
Though WebM and OGG are two newer video formats related to HTML5 video, WebM format works better for many browsers. The format has been already supported by Google Chrome, Opera, Firefox 4+ and Internet Explorer 9. OGG/OGV could be supported but it seems to lose out as the format has a bigger size then WebM. As for HTML5 format, you're recommended with the WebM format.
For better HTML5 video playback, here we highly recommend Total Video Converter. With this program, you are able to convert any video to WebM, OGG, MP4 format for HTML5 video.
In this article, we mainly show you three HTML5 video players as well as how to convert video to HTML5 video format. Welcome to leave what you want to express for better recommendations and suggestions.