Best VR Player to Play VR Videos
Virtual Reality (VR) is a familiar term. With the development of such technology, the VR format has been increasingly popular. And VR devices are also springing up, such as VR headset, Virtual Reality glasses and so on. The best VR headset around the world would be Facebook's Oculus Rift, Samsung's Gear VR, Sony's PSVR and HTC's Vive. You can also access Virtual Reality games conveniently. The technology also boosts the development of Virtual Reality porn.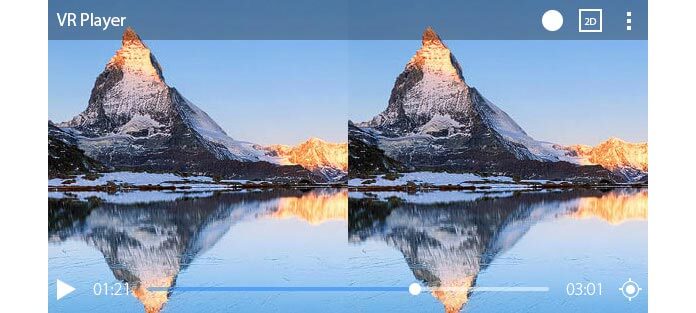 As more and more videos can be launched in VR format, people pay increasing attention to VR video playback. However, the well-known media players like VLC Now more of the videos are launched in this format and the major video players like Windows Media Player, VLC, KMPlayer, MX player and so on support no VR videos. Where to find the VR player for better 3D VR video playback? In this article, we are going to show you how to watch VR video and recommend 6 Virtual Reality video players to play VR videos in 360.
Best VR player on Window/Mac/iOS/Android
At the first part of this post, we will show you 6 great VR video players. You can hanidly enjoy VR videos with these VR players.
Skybox VR Player
https://skybox.xyz/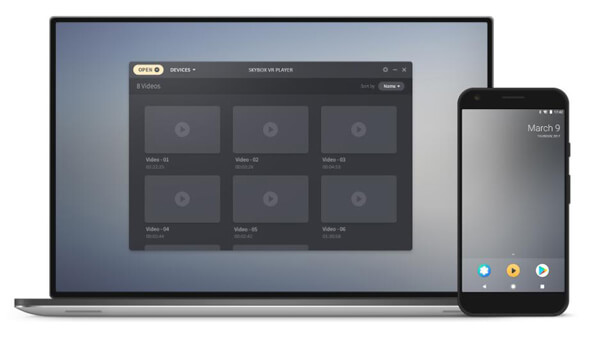 License: Free
Platform: iOS/Android/Windows/Mac/HTML5
Skybox VR Player is one of the best VR video players which highly supports 2D, 3D, 180° , 360° Videos. You can use AirScreen to wirelessly stream local videos from your PC to your mobile devices without loss of quality. Skybox VR Player also supports watching one video with multiple devices, browse your favorite videos on computer, and watch, control them from your portable device.
Total Cinema 360 Oculus Player - Free VR Player
http://www.totalcinema360.com/projects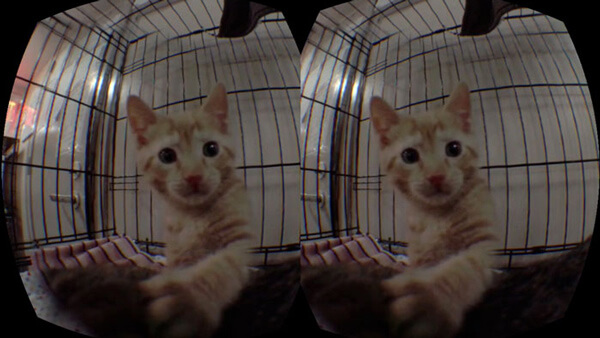 License: Free
Platform: iOS/Android/Windows/Mac/HTML5
The full-featured Total Cinema 360 Oculus Player is a VR player which lets you enjoy the optimized live-action 360 degree videos with VR headsets on Windows and Mac computer. Moreover, the application also applies to the platforms of iOS, Android and HTML5. This TC Oculus Player can play 360 VR video with the resolution up to 4K and offer immersive experience for users with the VR headset. And you need to get a Google Cardboad or download a WebVR brower if you want to use it to watch 360 degree videos from device browser. But you need to download a WebVR browser or get a Google Cardboad first.
VR Player
https://vrplayer.codeplex.com/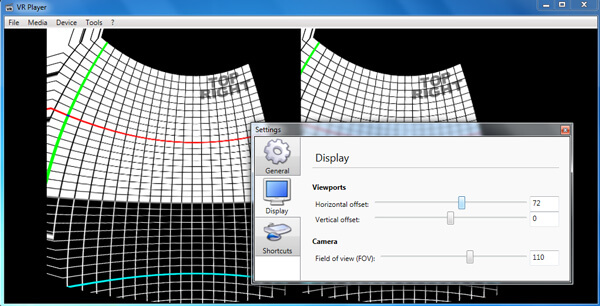 License: Freemium
Platform: iOS/Android/Windows
VR Player is designed for playback of Virtual Reality videos on VR headset like Facebook's Oculus Rift. Besides VR video support, it can play 360 degree videos, 2D, 3D SBS, 3D Top/Bottom as well. Ignoring this minor problem, it's still a good VR video player for Android, iOS and Windows users. As a freemium version, you can free try this program and then get more features when you want. However, the minor issue is that the VR content player allows no being tracked for Oculus Rift users.
Kolor Eyes - GoPro VR Player
http://www.kolor.com/kolor-eyes/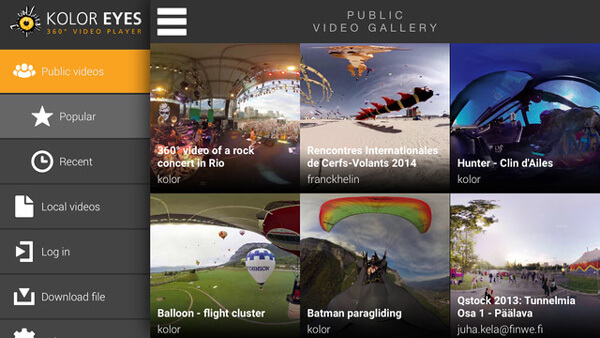 License: Free
Platform: iOS/Android/Windows/Mac/HTML5
Kolor Eyes is another powerful VR video player available on Windows/Mac/iOS/Android/HTML5. This great VR video player enables you to play360 degree videos on your computer or Facebook's Oculus Rift. With the program, you can hange the projection, set 360 degrees/zoom in/zoom out, adopt visual effects and so on. Besides normal Virtual Reality videos, you can also HTML5 videos online through connecting the Andriod smartphone or iPhone with VR headset.
LiveViewRift - Viarum VR Player
http://soft.viarum.com/liveviewrift/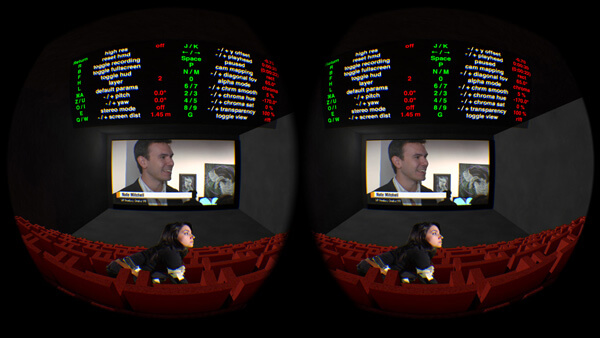 License: Freemium
Platform: Windows/Mac
LiveViewRift is also considered as one most famous VR player that supports videos in VR 360 degree and 3D SBS format. It has powerful distortion and field-of-view-correction features, so that you can enjoy media as you are sitting in the camera! That is why it is so highly popular by VR users. Also, you can configure the view pitch, field of view and various mapping functions. But it is regrettable that LiveViewRift works for Mac OS X 10.9 and Windows 7/8 currently.
Homido 360 VR Player
http://www.homido.com/en/apps/homido-apps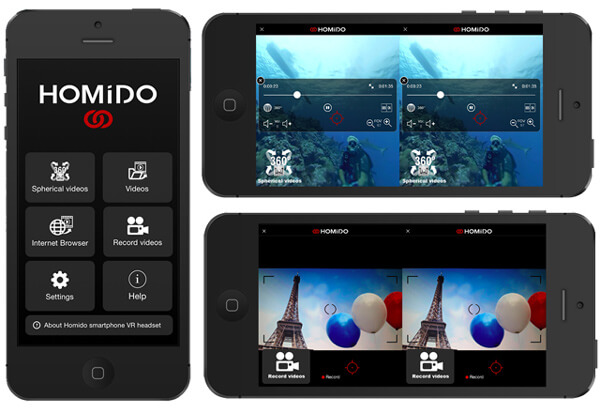 License: Free
Platform: iOS/Android
For portable VR video playback, Homido 360 VR Player is a good choice. It is a VR video player for mobiles device like Android and iOS. This application enables you to watch 360 degree VR videos/movies or 3D SBS videos on iPhone/iPad or Android smartphone conveniently. The default web browser offered by Homido 360 VR Player is powerful and it allows you to browse internet and even from VR headset. With this program, you can easily access movies or videos in 3D SBS mode.
More VR Player you can try: VR Gesture Player, VRTV Player Free, AAA VR Cinema App for Android, LiveViewRift, RiftMax and so on.