How to Edit MKV Files with MKV Editor at Super Fast Speed
As one flexible video format similar to MPEG or AVI, MKV is often used for High Definition videos. MKV format supports types of video and audio codes and it is widely popular in the community of anime fans. And it is so flexible that you can stream MKV video files via Media Player or you can upload MKV files to your mobile devices. But one point you should know is that, different with MOV, WMV and more, MKV video files are not able to edit by most popular professional Video Editor such as iMovie, Adobe Premiere, Final Cut Pro, Windows Movie Maker and so on. Then where to find an MKV Editor if you have the need to cut, crop MKV video or perform some other editing to MKV file?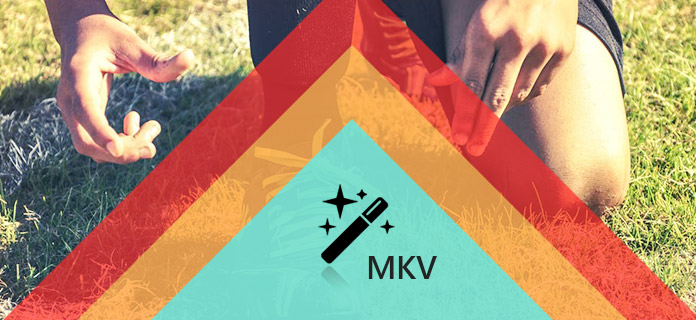 Aiseesoft Video Editor is the best MKV Editor for you. As one of the best free and professional video editor, you can explore multiple editing features to edit MKV and meet your needs. Read on to know how to edit MKV with MKV Editor.
Free Video Editor
Aiseesoft Video Editor is the most professional video editing tool on Windows and Mac. As the best video editor, it enables you to rotate, cut, trim, crop, watermark and convert videos freely.
Cut or trim video clips to get unwanted video parts out of your original videos.
Rotate and flip video with any degree.
Crop video to get rid of the unnecessary black bars around videos with optional four modes.
How to edit MKV file
Step 1 Download and install the program
Download free MKV video editor on your computer. Here you can download it to Windows 10/8/7 or Mac according to your situations. Install and run it.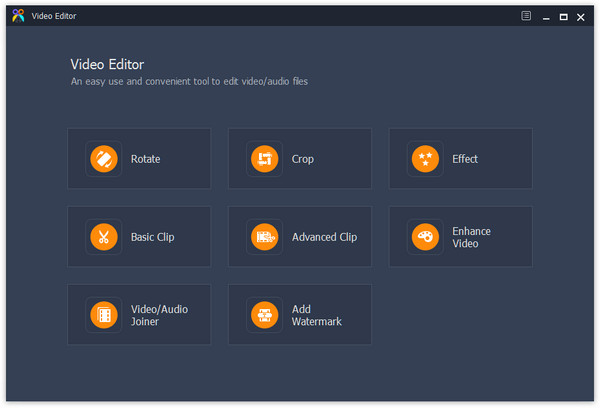 Step 2 Powerful editing features
This free MKV editor provides you with multiple powerful editing features, so that you can personalize and edit your MKV videos according to your needs.
1. Rotate video
Click "Rotate" and then add your MKV video to edit. From here, you can rotate MKV videos in 90 clockwise or 90 counterclockwise. Or flip MKV video files vertically or horizontally.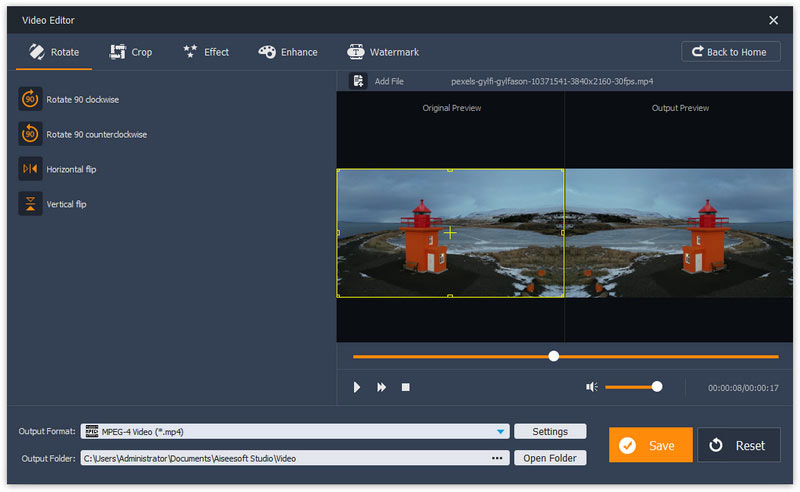 2. Crop video
When you don't need the letterbox or want to edit MKV to remove it, you can try this crop feature the best MKV editor provides.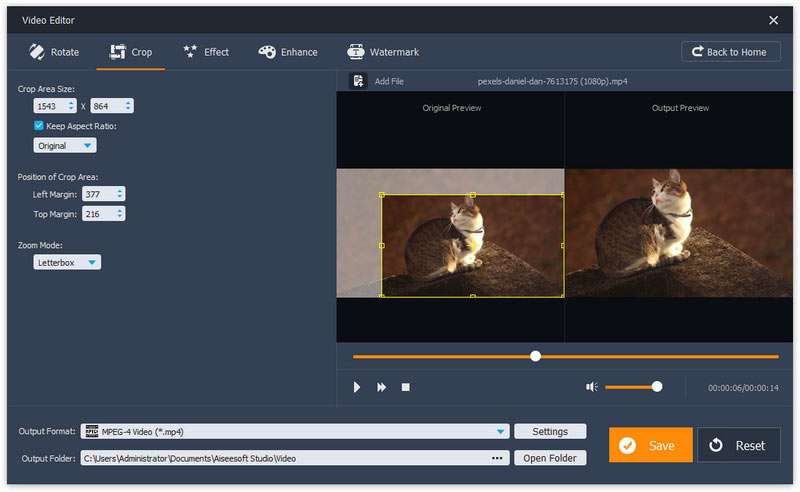 3. Edit Video Effect
Here you can use effects to edit MKV video or its audio volume. You can set the brightness, contrast, saturation and hue. Slide the button of the audio volume to adjust.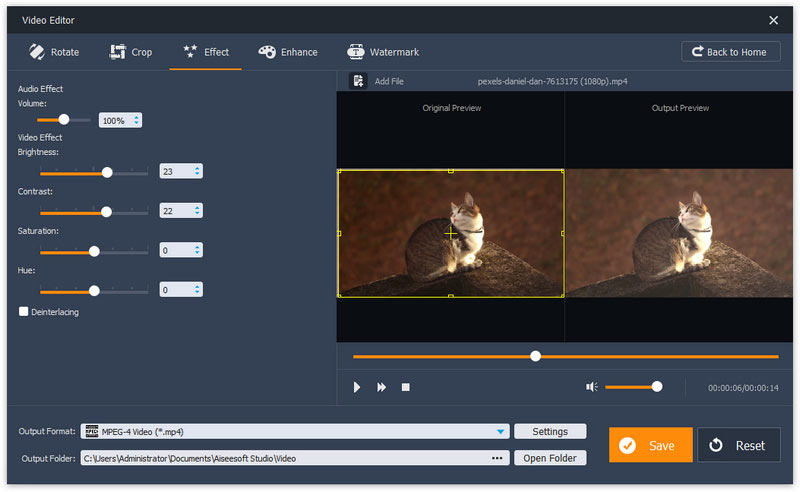 4. Basic Clip video
Basic Clip is the free feature that MKV editor offers and it lets you trim MKV video. Basic clip enables you to choose what MKV video part to remain or remove the selected part for MKV video.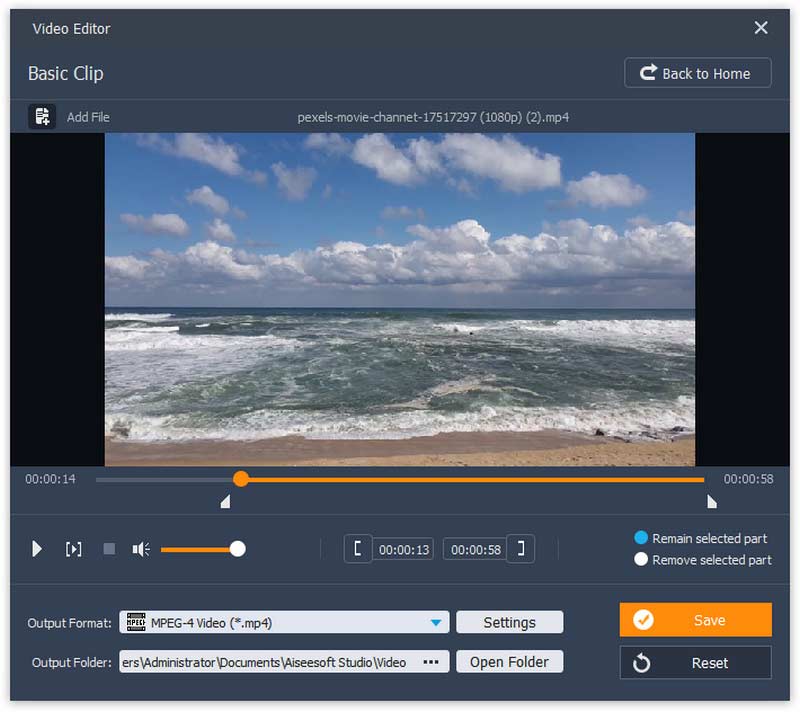 5. Advanced Clip video
Advanced clip is the feature better than basic clip. Here you can clip one or more MKV video files, and put the MKV videos into one in different order. It is a flexible MKV editing feature.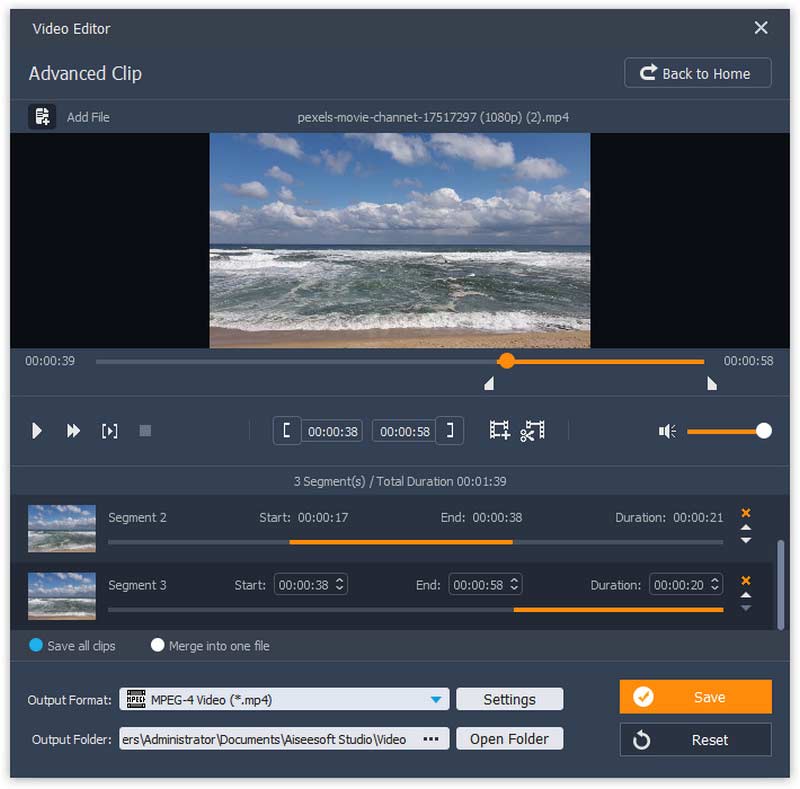 6. Enhance video
Enhancement feature will enable you to edit MKV with great video quality based on your needs.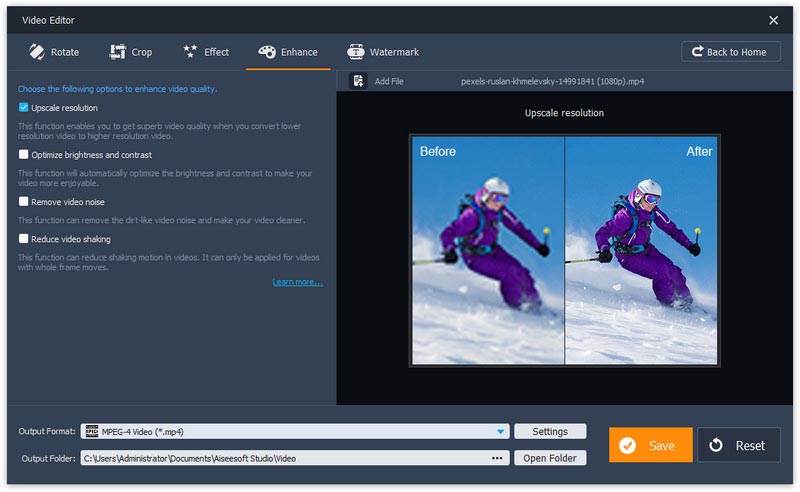 7. Video/Audio Joiner
Like merge feature, you can load more than one MKV file to merge these MKV videos together.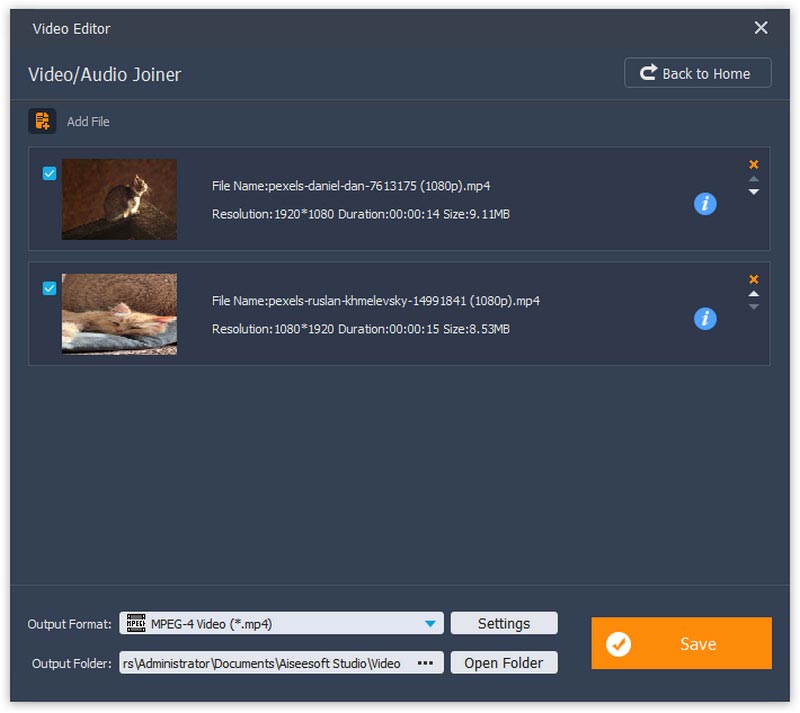 8. Add Watermark to video
Add the text or image watermark to MKV videos. It is very simple to perform with this great MKV editor.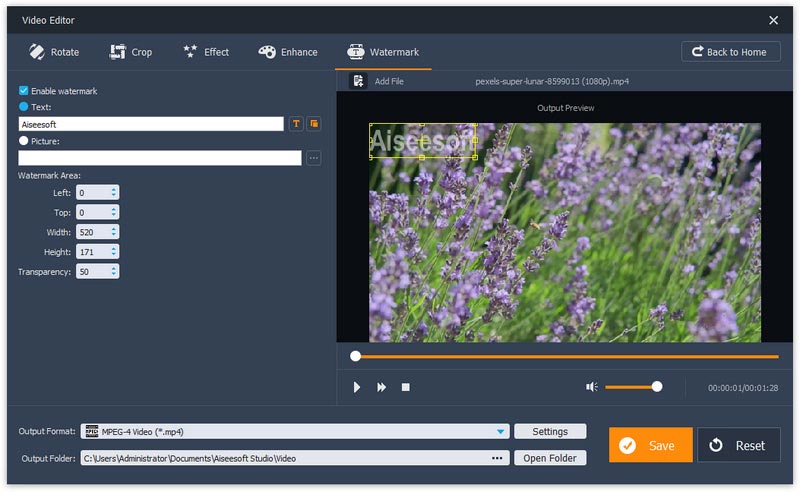 Step 3 Select one editing feature, e.g. "Watermark" > "Add File" to load the MKV video file that you want to edit. Here you could add text watermark or image watermark to your MKV video. Finally click "Save" button to save edited MKV video file.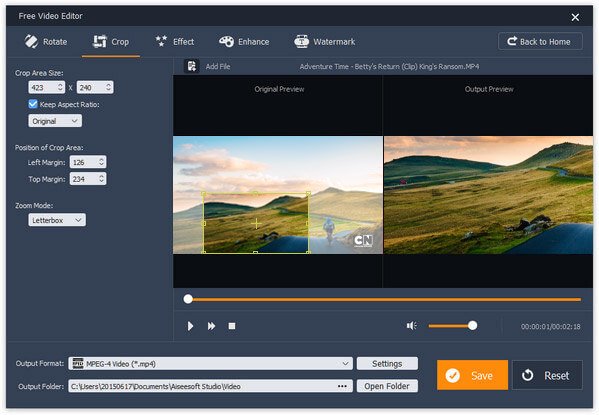 FAQs of MKV Editor
Can iMovie edit MKV files?
No. iMovie doesn't support editing MKV files. You can convert the MKV file to iMovie supported format, then edit it in iMovie.
How do I change an MKV file to MP4?
Run Aiseesoft Video Converter Ultimate on your computer, and add the MKV files into the program. Click Convert All to drop-down button to select the output format as MP4. Then click Convert All button to change MKV to MP4.
How do I edit metadata in MKV?
You can edit MKV metadata in VLC Media Player. Open your MKV file in VLC, click Tools menu and select Media Information. You can edit MKV metadata with General and Extra Metadata tabs.
This page mainly introduces you with best MKV editor and how to edit MKV file on your computer. This free MKV editor can be your best choice!