Best 10 MP3 Editor – Audio and Playlist Editor You Will Need
It is often comes to be pleasant to edit the MP3 file by yourself when you find the MP3 audio file is not satisfying. For editing MP3 file, you will need a good-to-use MP3 editor to help you. In this page, we will list the most popular MP3 editors from Google to help you find the best suitable MP3 audio editor.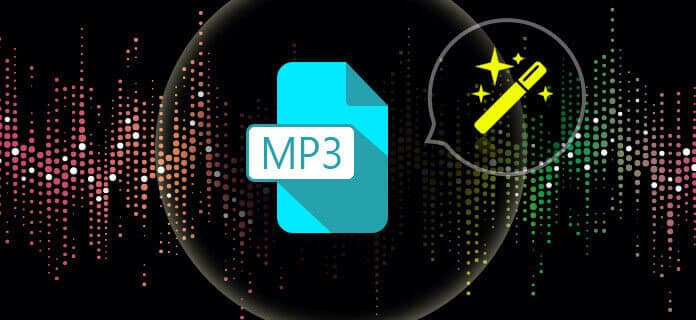 MP3 Editor
Part 1. What can be called as the best MP3 editor?
For MP3 audio file, not like video file, you will not need to grasp many skills or know many editing features to edit MP3 file. But you still need to get some basic editing features for MP3 audio file.
✔ MP3 cutter
For a long audio file, you may just want to listen to the song's climax. Or, you just want to extract part of the MP3 file to create the ringtone. At that point, song cutter is what you need exactly.
✔ MP3 joiner
When you want to make the music collections, you will find the audio joiner will be the good helper to do you a great favor.
✔ MP3 album art editor
It is a good thing to listen to the music file from your idol. However, you will find it annoyed to find the album is not synchronized with your idol's album iformation. Get a correct or change a better album to edit your MP3 file with album art editor.
✔ MP3 playlist editor
If you have many files that want to edit, you will find a tool that can help you edit playlist will be perfect. So MP3 playlist editor will be the exact tool.
✔ MP3 tag editor
Tag editing for MP3 file contains many metadata fields like title, artist, album, track, year, genre, comment, copyright, etc. which comes to higher editing functions.
✔ MP3 audio volume effects
If you are professional, then you can use further audio effects like fade-in/out, to create a special MP3 file according to your needs.
Part 2. Top MP3 Editor for Windows/Mac/Android/iOS
Part 3. How to edit MP3 file
From the above MP3 editor list, you may have found the best MP3 editor based on your own needs. So in this pat, we will take one of the above audio editors to show you the steps, Free Audio Editor.
Step 1 Free download its full version of this software to your computer (Windows or Mac). Install and launch it immediately.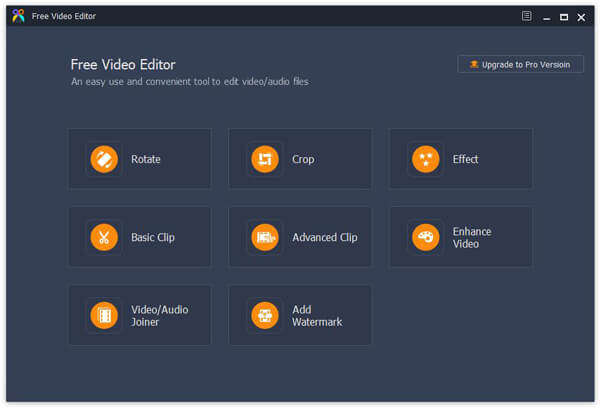 Step 2 Click "Basic Clip" > "Add File" to import MP3 file to this editor, and then you can could start to set the audio length to cut the MP3 file.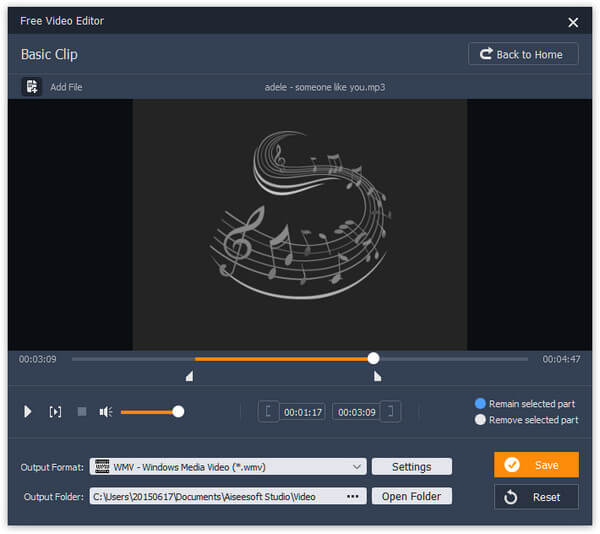 Step 3 Back to main interface, click "Effect" > "Add File" to adjust the audio volume effect.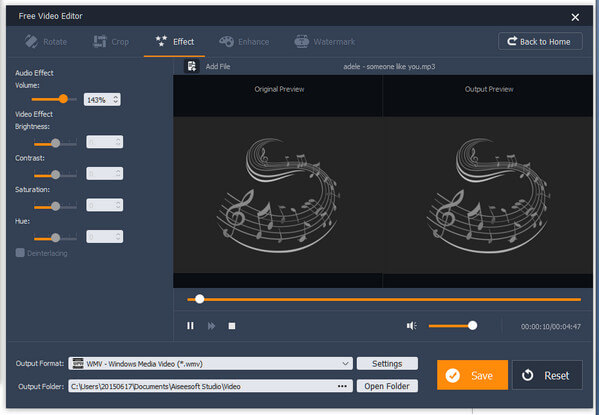 Easy, right? Get your own free trial from the above MP3 editor to start to edit your MP3 file.
Extended reading: Before you start to edit MP3 audio file, you may need to read this post to help you download MP3 file firstly.