"My iPhone 14 echoes during conversations since installing iOS 16, is this normal?"
Recently, many users are reporting that the iPhone echoes when they are talking to others. It is annoying when you negotiate important things with your partner or have a long phone conversation with your friends. You can solve the problem by taking your iPhone to the local Apple Store or fix the iPhone echo problem with 4 simple methods shown below.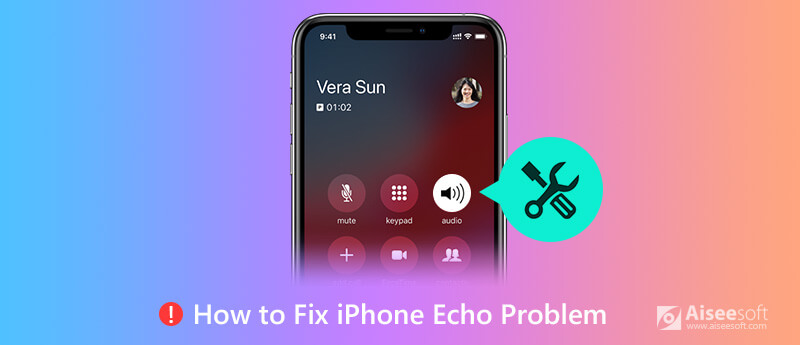 Part 1. The Reason Why Your iPhone Echoes while Talking
Still looking for answers to the question why your iPhone echoes when making a phone call? You are in the right page. Here we will list the main reasons that may cause iPhone echo problem.
1. The iPhone device itself.
Sometimes, there will be malfunctional devices. That means the iPhone devices have problems when they leave the factory. This is caused by manufacturer. In such situation, you can reach out Apple Store as you can do little to solve the iPhone echo problem. And if your device has been damaged by water and is still working, the internal electrical fields and speaker will be affected and show as iPhone echo problem.
2. External connections.
Sometimes, you plug in an Apple iPhone headset to your iPhone and experience the echo problem. You will need to pay attention to this situation. When you use an iPhone connected a Bluetooth audio system in a car to listen to music or make a call, it can also cause this irritating iPhone echo problem.
3. System errors.
If there is problem with your newly installed operating system, it could also cause iPhone echo problem. If it's caused by system error, you can go directly to system solution to fix iPhone echo problem.
Part 2. 4 Solutions to iPhone Echo Problem
Solution 1: Turn Speaker on and off
If you find iPhone echo when you make a phone call, please check the "Speaker" first. You can turn "Speaker" on and off like the screenshot below. Then, please check whether there is still iPhone echo. If not, it could be the issue of the carrier network. Please try a different location to start the conversation.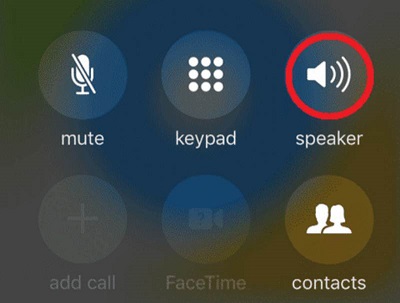 Solution 2: Check the Receiver and Connections
The receiver is an important access to iPhone voice. Please make sure that the receiver is not dirty or be blocked. If you haven't cleaned the iPhone receiver for a long time, you can use a small, soft, clean and dry brushes to clean the dust first. If you just purchase a brand-new iPhone, please make sure you have uncovered the plastic film on the front and back of the iPhone.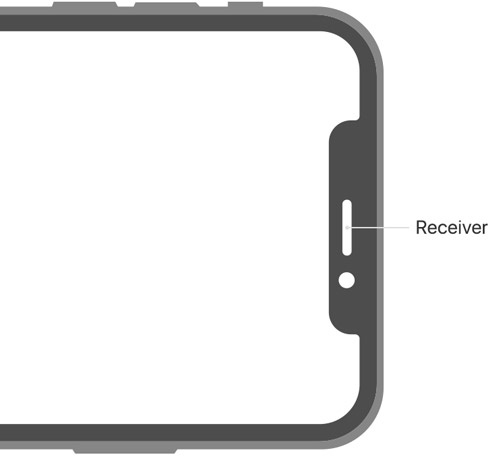 When you have checked the points mentioned above, please have a functional test of your iPhone receiver. You can summon Siri with a button. For iPhone X and later models, please press and hold the side button. For other models, you can press and hold down the home button.
Then, raise it to your ear and ask a question. You will hear the answer via a receiver. Then, hold the iPhone in your hands and repeat asking Siri a question to test the speaker.
Meanwhile, you should check whether there are connections of the iPhone, like a headset or an earphone. If yes, please remove the plug-in and also go to the settings of your iPhone to turn off "Bluetooth". After that, you can have a test again to see whether there is still iPhone voice echo. If failed, try Solution 3.
Solution 3: Restart/Force Restart Your Device
In order to solve the iPhone echo problem, you can restart your iPhone. For all iPhone models, go to Settings > General > Shut Down, then drag the slider to restart. If you want to restart more easily via buttons, you can check the information below.
For iPhone X and later:
Simultaneously press and hold the side button and volume up/down button until the sliders appear, then drag the top slider.
For other iPhone models:
Press and hold the side button or Sleep/Wake button (depending on your model), then drag the slider form left to right. Then, you can press and hold the Power button until the Apple logo appears.
Please repeat the operations for four or five times and see if the echo problem is still on.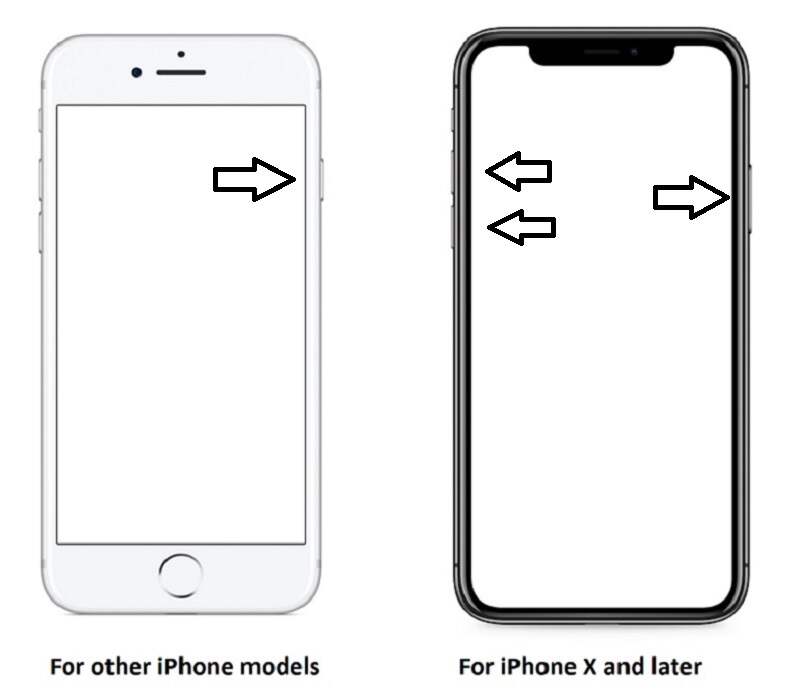 If iPhone voice echo still exists after restarting, you need to force restart your iPhone.
For iPhone 8/8 Plus/X/XS/XR/11/12/12 Pro/12 Pro Max/12 mini:
Press and quickly release Volume Up and Volume Down button respectively, and then press and hold the Side button until you see the Apple logo. Be sure to move quickly or you will wake Siri.
For iPhone7/7 Plus:
Keep long press Volume Down button and Sleep button until the screen gets back and restarts with the Apple logo.
For iPhone 6/6s and earlier:
Keep pressing the Sleep/Wake button and Home button at the same time until the Apple logo appears.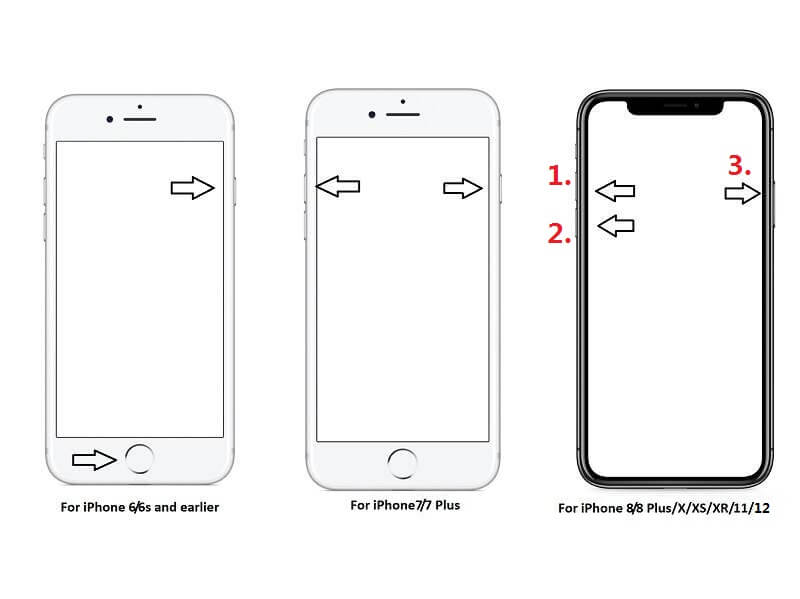 Solution 4: Repair iOS System Errors to Fix iPhone Echo Problem
If you failed to solve the iPhone echo problem with the 3 solutions above, there could be system errors right after you have installed a new iOS system. The best way to fix it is to use iOS System Recovery. This software is designed to repair your iOS system errors including iPhone/iPad/iPod (iOS 11/12/13/14 supported) back to normal on Windows and Mac.
It can fix the iPhone echo problem very easily. And It can also be used to resolve issues such as iPhone freezing, iPhone stuck on Apple logo, stuck in recovery mode and so on.
Here are simple steps for you to fix iPhone echo during calling process via iOS System Recovery.
Step 1.
Run iOS System Recovery.
Download this professional software and launch it after successful installation. Then click "More tools" from the left menu.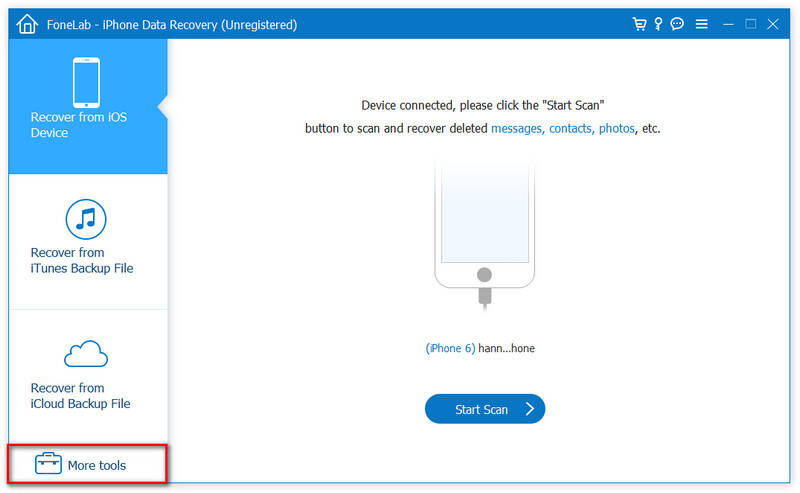 Step 2.
Choose iOS System Recovery.
Connect your iPhone to the computer with a USB cable and choose iOS System Recovery on the interface.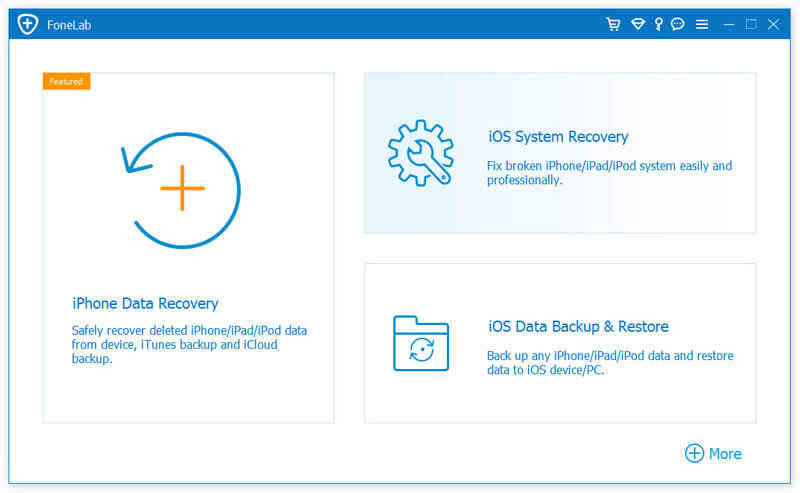 Step 3.
Start to fix iPhone echo.
Click the "Start" button to begin fixing iPhone echo problem. Your device will enter into Recovery Mode or DFU Mode automatically. If your device couldn't enter in Recovery Mode, please follow the steps in the interface to put your phone into Recovery Mode.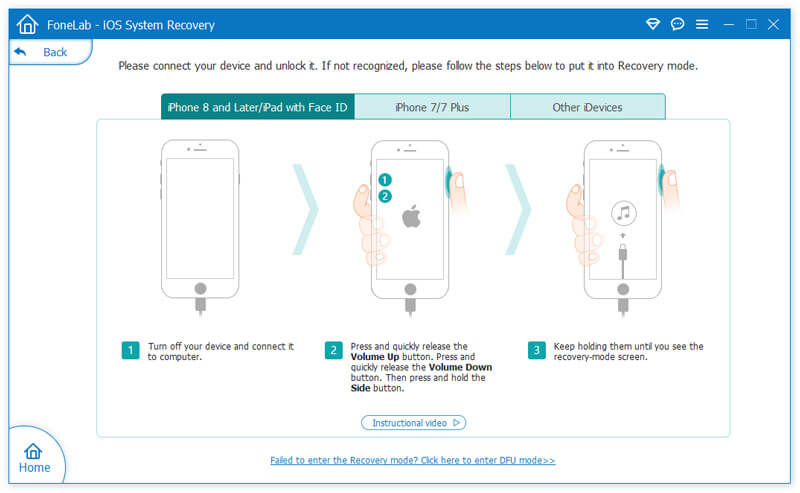 Step 4.
Download firmware package.
After you entered Recovery or DFU mode successfully, please confirm your device information and download the firmware package. It will take a few minutes to complete the downloading.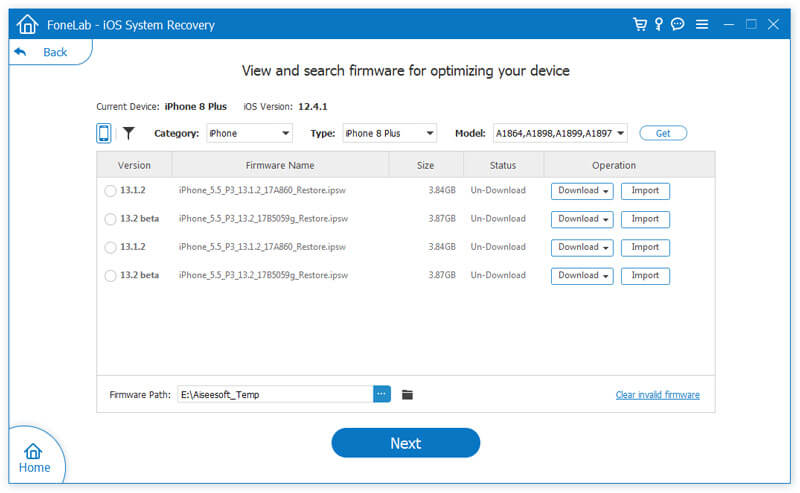 Step 5.
Have iPhone echo problem fixed.
When the package is downloaded, iOS System Recovery will automatically fix iPhone echo issue. After that, your iPhone will get out of echo issue when making a phone call and back to normal condition.
If there is no problem with your devices when you try Step 3, you can click the "Optimize" button to enjoy better iOS performance.