Top 10 Video Player Like RealPlayer
Besides Windows Media Player and QuickTime Player, RealPlayer is another popular media player you may frequently use. You can play all types of video/audio files on PC/Mac or portable iOS/Android device with RealPlayer. It is designed with many useful functions, which can work as a powerful video player/downloader/converter/organizer to help you deal with media files.
Nowadays, Real Player has upgraded itself to RealTimes. Apart from the original key features, it also carries "Photos" and "RealTimes Stories", automatic video collage and more. In this article, we will give you a basic introduction of RealPlayer. Moreover, we will show you 10 great alternatives to RealPlayer to help you play video/audio files.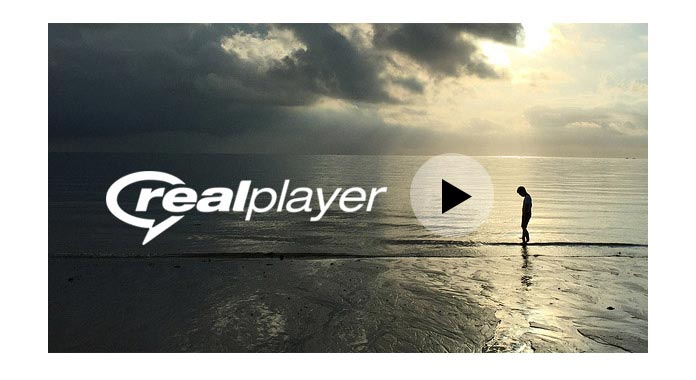 Introduction of RealPlayer

RealPlayer is a cross-platform media player which developed by RealNetworks. It highly supports many popular video/audio formats, including MP4, MP3, QuickTime file format, Windows media format, RealAudio and RealVideo formats and so on.
Real Player was first introduced in April 1995 as "RealAudio Player". It has the capability to play streaming media file over the internet. So initially, it is widely used as a plugin to watch streaming video or listen to streaming audio.
RealPlayer download (Windows/Mac/Android)
If you want to free download the latest version of RealPlayer, you can get it from the link below.
Free download RealPlayer for Windows 10/8/7
http://www.real.com/thankyou?rppr=home
Free download RealPlayer old version for Windows 10/8/7/XP/Vista
http://realplayer.en.downloadastro.com/old_versions/
Free download RealPlayer for Mac
https://realplayer.en.softonic.com/mac/download
Free download RealPlayer for Android
https://play.google.com/store/apps/details?id=com.real.RealPlayer.na&hl=en
RealPlayer for Windows 10/8/7, Mac (alternatives)
You may notice that, RealPlayer now only provides it Windows version for you to free download and use. What if you are a Mac user and also want to find an easy-to-use video player to play movies and TV shows on Mac? There are many other reasons why you are looking for a powerful media player for Windows/Mac/iOS/Android. Of course, the default Windows Media Player/QuickTime Player are definitely not enough for you. You can find the best RealPlayer alternatives in the following part.
RealPlayer for Windows/Mac - Free Media Player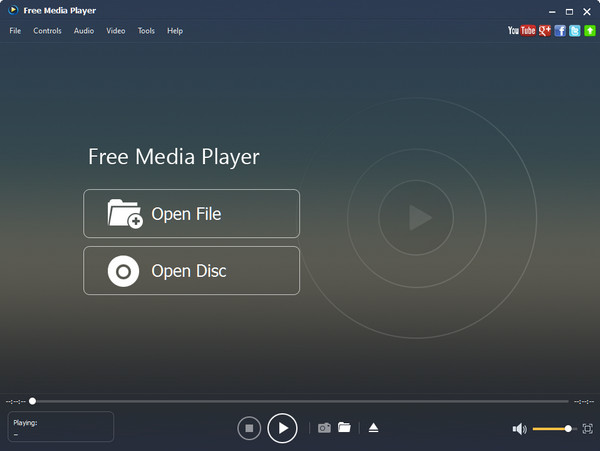 Free Media Player can easily be the first and best choice when you want to find a good alternative to RealPlayer. It offers Windows and Mac versions for you to choose from. Just like RealPlayer, it is compatible with any popular video/audio format like MP4, MOV, AVI, MKV, FLV, MP3, FLAC, AAC, WAV, OGG and more. Moreover, it supports 4K UHD/1080p HD video formats. Thanks to its user-friendly interface, you can easily play media files smoothly.
How to use this alternative to RealPlayer
Step 1Download, install and launch this powerful RealPlayer alternative on your computer.
Step 2Click "Open File" button to select the meida file you want to play. It will automatically play the video/audio file for you.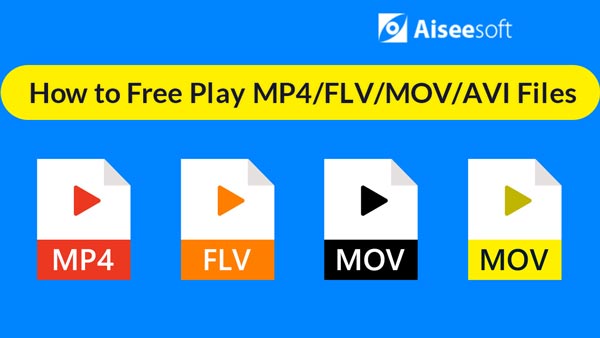 RealPlayer for Windows/Mac - Aiseesoft Blu-ray Player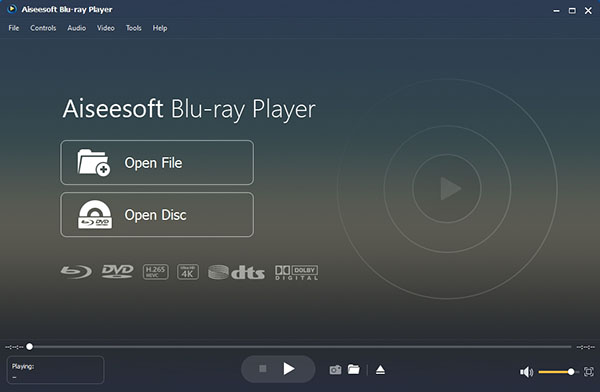 Aiseesoft Blu-ray Player is the fantastic alternative to RealPlayer. It highly supports any frequently-used video/audio format like MOV, MP4, AVI, MKV, RMVB, FLV, MP3, FLAC, AAC, WAV, OGG, etc. In addition, this all-featured video player enables you to play DVDs and Blu-rays. Whether you want to play 4K UHD/HD/SD videos or Blu-ray disc/folder/ISO file and DVD, this RealPlayer alternative can always be a good solution. What's more, it is designed with the DTS-HD and Dolby True HD audio technology to give you home theater audio effects with the best enjoyment.
RealPlayer for Windows/Mac - VLC Player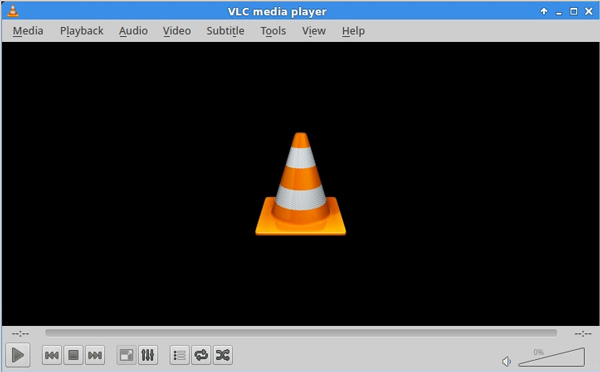 VLC Media Player is one of the most popular video players. Similar to RealPlayer, it is considered as the best open source media player. It is totally free to download/install and very easy to use. Once you have installed VLC Player, there is no burden of installing extra codec files. It is compatible with most frequently-used video and audio formats. What's more, it has a playlist function to allow you to play different media files one after the other. Also, you can find both Mac and PC version of this RealPlayer alternative.
RealPlayer for Windows/Mac - KMPlayer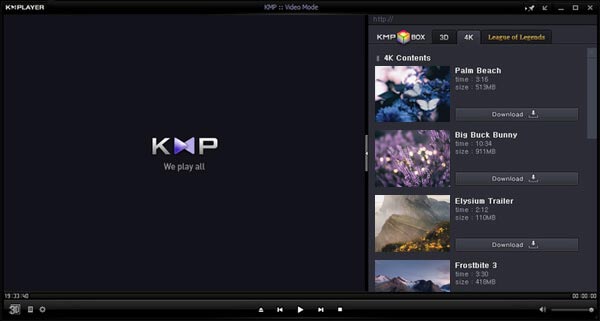 KMPlayer (KMP) is another well-known media playing software, which can play different types of media formats, such as 4K UHD/HD/3D videos, regular/lossless audio files and DVDs. It provides different versions separately for Windows, Mac and iOS/Android devices. You can choose any of them according to your device. You can freely set up movie and music libraries to get a fantastic media playing experience.
RealPlayer for Windows/Mac - 5KPlayer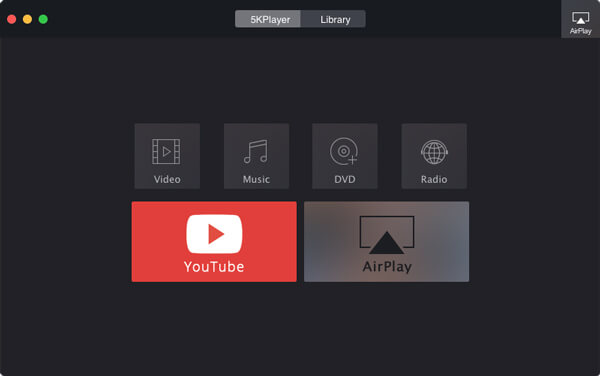 RealPlayer for Windows/Mac - 5KPlayer can be considered as a good RealPlayer/QuickTime Player alternative to help you enjoy media files on Mac. It is a new video player without famous reputation. But if you want to find an easy-to-use video player like RealPlayer, you should try this 5KPlayer. It can play media files in MP4, MOV, AVI, FLV, HEVC, AVCHD, M2TS, MOD, MP3, AAC, M4A, APE, FLAC and other formats perfectly. With the built-in AirPlay™ tech, it can receive streams from iPhone, iPad, iPod and Mac. You can rely on it to ender instant replication of entire iPhone/iPad/Mac screen to Mac, it's very convenient.
RealPlayer for Android/iPhone (alternatives)
If you prefer to enjoy movies or songs on your iPhone/iPad or Android device, you can keep reading to find the media player you like. Like the VLC Player, SMPlayer and KM Player above, you can directly download its iOS/Android version to play media files. Here we introduce you with four more video players for you to choose from.
RealPlayer for Android - PlayerXtreme Media Player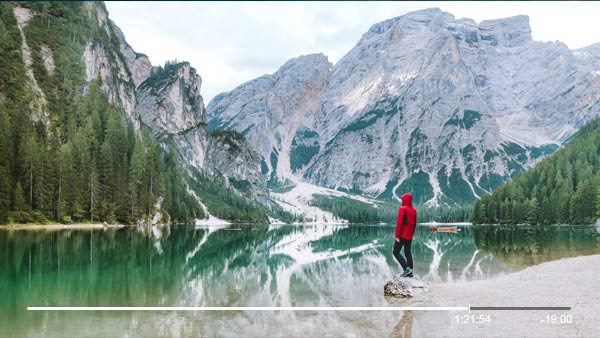 http://playerxtreme.com/
PlayerXtreme Media Player is one of the most popular video player apps for iPhone and iPad users. It can work as a good movie player to help you play videos and audios on your iOS device. PlayerXtreme is able to run files in almost any video format like MP4, MOV, MKV, AVI, RMVB, FLV, MP3, WAV, FLAC and more.
RealPlayer for Android - MX Player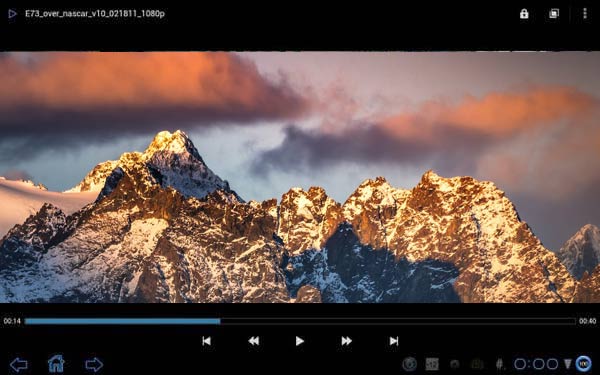 https://play.google.com/store/apps/details?id=com.mxtech.videoplayer.ad&hl=en
MX Player is one of the most famous media player app for Android users. As a free RealPlayer alternative for Android, MX Player offers so many features more than you think. It stands out as a high-quality app in a category saturated by unoptimized or ad-infested players. It supports hardware decoding and hardware accelerated playback. Besides, subtitle controls, variable aspect ratio and a screen lock are all within reach of the main view screen. In a word, MX Player gives you a great way to enjoy your movies and music.
RealPlayer iPhone app - OPlayer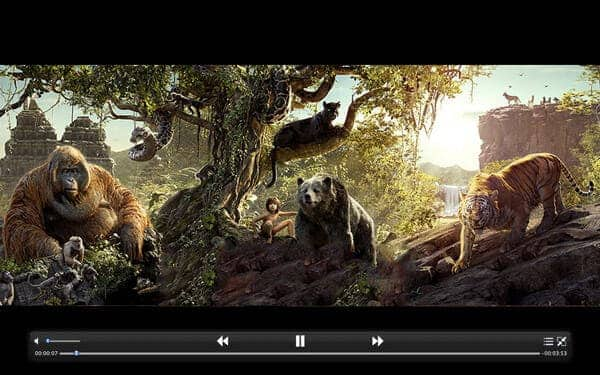 http://www.edavs.com/OPlayer.shtml
OPlayer is iOS video/audio playing app for iPhone, iPad and iPod touch. It can play nearly all video and audio formats like MP4, MOV, AVI, WMV, MKV, FLV, MPG, Webm, VOB, MP3, WMA, WAV, FLAC, etc. You can handily transfer media files to this RealPlayer alternative for iOS and delete, rename, cut, paste operator. It supports playlist and ".sub" and ".srt" subtitle. You can also use the build-in web browser to download/play media files.
RealPlayer iPhone app - GPlayer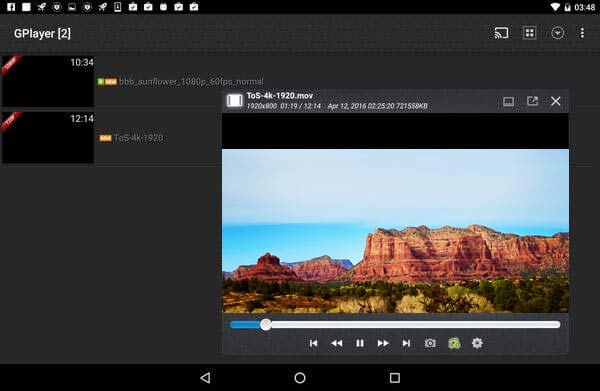 https://itunes.apple.com/us/app/gplayer/id438402174?mt=8
GPlayer is an innovation video playback software for iOS users with many useful features embedded. As a free media player, GPlayer supports to play most video formats like MP4, MOV, AVI, WMV, RMVB, ASF, H264, MKV, TS, M2TS, etc. It also gives you option to select your favorite video player theme according to your need. With the multiple gestures support, you could control the playback settings including volume, brightness, and others. Several media playing modes are provided, such as Loop off, Loop One and Loop all.
RealPlayer converter to convert video/audio
If you search for the RealPlayer only for the converting feature, you can convert video to iPhone/Android/Mac/PC supported video/audio formats with Free Video Converter. You can download and install this RealPlayer converter on your computer and then make the media files conversion.
Step 1Launch Free Video Converter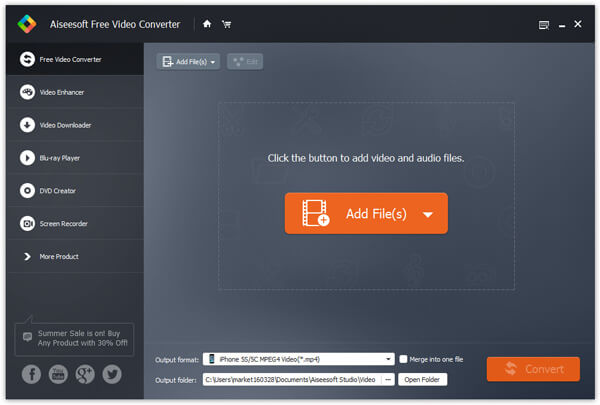 After downloading, install and run this free RealPlayer converter software on your PC/Mac.
Step 2Add media files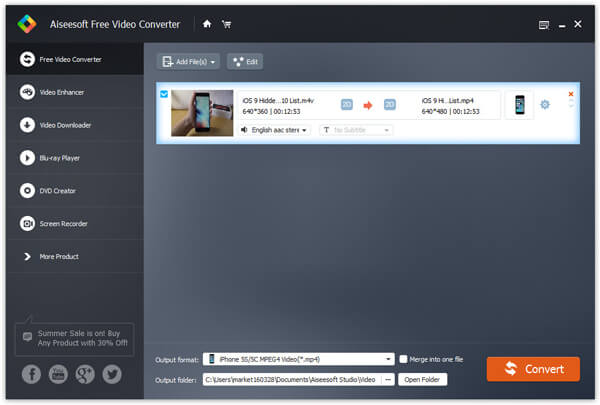 Click "Add File(s)" in the interface to load the unsupported video or audio files to this RealPlayer converter.
Step 3Convert media file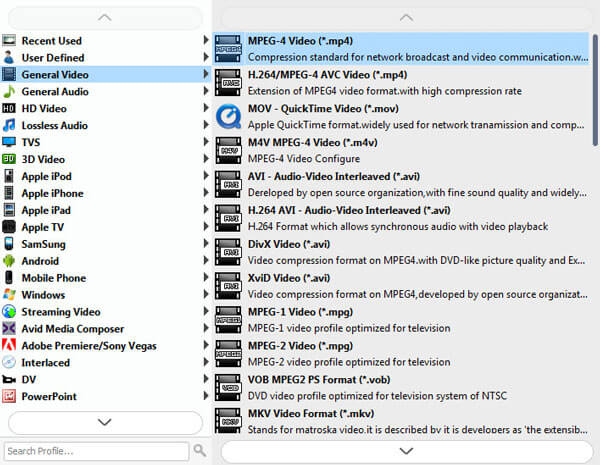 Click "Output format" to choose your preferred video/audio format like MP4/MOV/AVI/MP3 format from the drop-down list. Also, you are allowed to select the suitable destination file folder for the output files. Then click "Convert" button to start to convert media files.
Just a few seconds later, the video or audio conversion will be finished. More importantly, the converted media file will keep the exactly the original image and sound quality.
We mainly talk about RealPlayer and some great RealPlayer alternatives to help you play media files on PC/Mac and portable iOS/Android devices. What's more, we show you how to free download RealPlayer for Windows/Mac/Android/iPhone, and recommend a RealPlayer converter to make the media files conversion. Whether you need the playing or converting function, you can easily get it from these RealPlayer alternatives. If you pay more attention to the RealPlayer downloading feature, you can give the professional Video Converter Ultimate a try.