Reaper Audio and More Programs to Record/Edit Audio Easily
For people who hold high requirements about the audio quality when they are dealing with audio files, a general audio recording tool may not be enough. If you are looking for a professional audio recording/editing tool, you might be recommended to Reaper Audio a lot. What is Reaper Audio exactly? Why is Reaper Audio so popular? You can free download Reaper Audio from its official websites, and try to explore it by yourself, but we suggest you to read this article and learn about Reaper Audio thoroughly.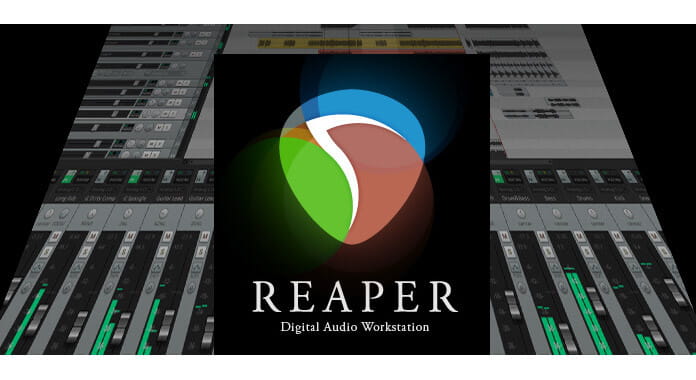 Reaper Audio
What is Reaper Audio?
Reaper Audio is a professional digital audio production application for Windows and Mac OS X. It offers a full multi-track audio and MIDI recording, editing, processing, mixing and mastering toolset. Reaper Audio supports a vast range of hardware, digital formats and plugins, and can be comprehensively extended, scripted and modified.
Reaper can basically do anything with audio. Reaper's flexible feature set and renowned stability have found a home wherever digital audio is used: commercial and home studios, broadcast, location recording, education, science and research, sound design, game development, and more.
As for how to use Reaper Audio, since this digital audio producing software is very professional and complicated, we cannot sum up all audio recording/editing/mixing and more functions into a few steps. Here is Reaper DAW tutorial page you can refer to.
Reaper Audio alternatives
Even though Reaper is a perfect digital audio workstation, it's a bit overwhelming to use with all complex features. If you are an absolute beginner and only want to create your own audio content fast, Reaper Audio is not your best option. In the following article, we have collected several Reaper Audio alternatives that enable you to make your audio work within simpler steps.
1. FL Studio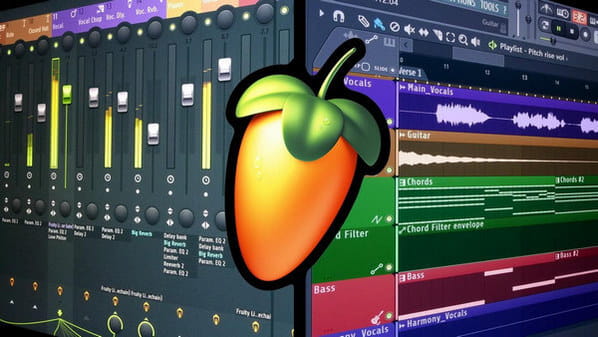 FL Studio is a digital audio workstation developed similar as Reaper. FL Studio features a graphical user interface based on a pattern-based music sequencer. The program is available in three different editions for Microsoft Windows, including Fruity Edition, Producer Edition, and the Signature Bundle.
2. GarageBand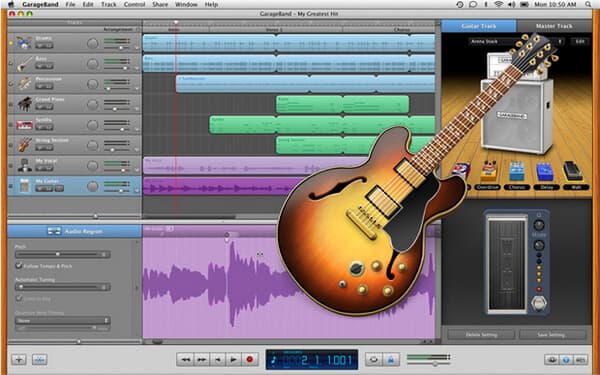 When comes to Reaper Audio for Mac alternative, GarageBand the best one. With a complete sound library that includes software instruments, presets for guitar and voice, and virtual session drummers. An intuitive interface makes it easy to learn, play, record, create, and share your hits worldwide. It's never been easier to make music like a pro.
3. Adobe Audition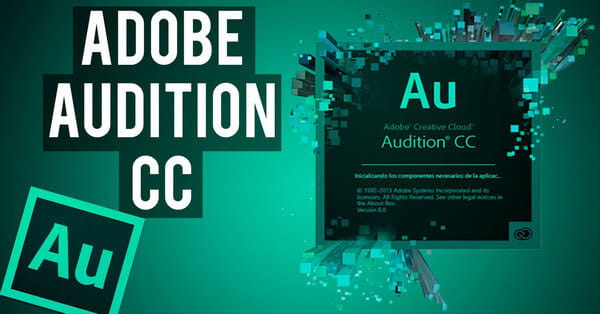 Adobe Audition software delivers the professional tools you need to make your video and audio productions sound their best. Handle a wide range of audio production tasks efficiently, including recording, mixing, and sound restoration.
4. Aiseesoft Audio Recorder
Aiseesoft Audio Recorder is the best voice recording tool to record screen, streaming video and audio, game and webcam videos on Windows.
Aiseesoft Screen Recorder
Record movies video, online video, microphone voice freely.
Record all kinds of video calls with high quality.
Advanced settings for video recording.
Below video will show you how to use Screen Recorder: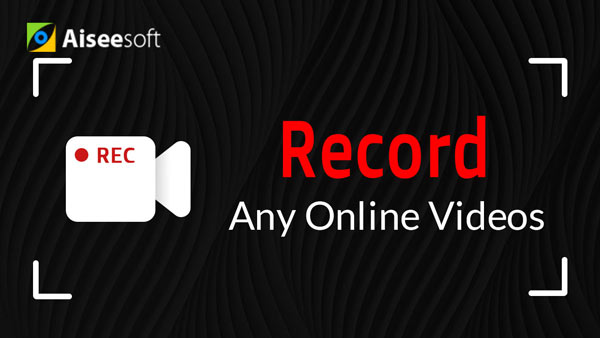 The output audio quality is really good, and it provides more advanded settings to optimize your audio.
This article mainly introduces the features of Reaper Audio, how to use Reaper Audio and more digital audio production tools. Still have more questions about Reaper Audio? Feel free to leave your comments down below.