How to Make CD and DVD Labels with a Simple DVD Label Maker
Even though many people are badmouthing CD and DVD, they are still useful to me. I understand that more and more people choose to share personal video shots over the phone or Cloud storage services nowadays, but movies and longer-form home videos are still easier to share and watch on CD and DVD.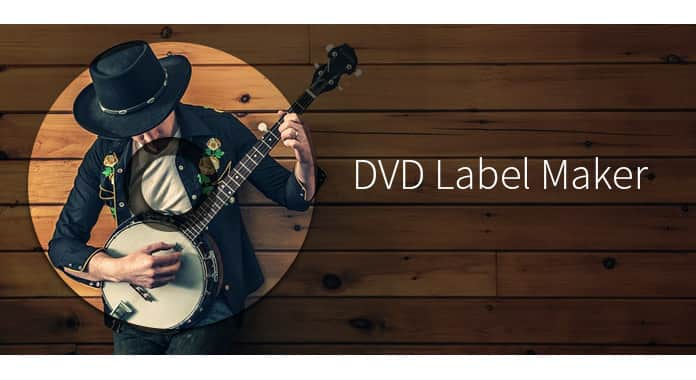 We have talked a lot about how to burn a DVD in the previous articles. What we haven't discussed yet is that if you burn your own disc, it would be better to create a nice-looking custom label to go along with it. It just looks tacky to use a permanent marker to label your newly burned CD. In order to do that, you'll need the help from a DVD label maker. In the following article, I'll introduce some simple yet free DVD label makers and how to make DVD label within simple steps.
Top 5 Best DVD Label Maker
DVD Label Maker
Screenshot
Acoustica CD/DVD Label Maker
http://www.acoustica.com/cd-label-maker/
Using CD/DVD Label Maker you can create your own CD/DVD, CD jewel cases, and print direct to CD with the ultimate in ease and flexibility.
Ronyasoft CD DVD Label Maker
http://www.ronyasoft.com/products/cd-dvd-label-maker/download.html
RonyaSoft CD and DVD Label Maker software is designed for creating bright and distinctive covers and box inserts for your CDs, DVDs or Blu-Ray discs.
Disketch Disc Label Software
http://www.nchsoftware.com/cdlabeler/
Use Disketch Disc Label Making Software to create CD/DVD labels and covers as well as cover images for jewel cases, design and print CD and DVD labels on Windows or Mac.
Free DVD Label Maker
https://free-dvd-label-maker.en.softonic.com/
Creating your own DVD labels and covers for all your CDs or DVDs can now be achieved very easily with the Free DVD Label Maker. Users can make labels for your DVDs to easily brand and organize your collection. so as to make them attractive and unique.
SureThing Disc Labeler
http://www.surething.com/disclabeler
Design your own CD/DVD labels, covers and case inserts using our award-winning CD/DVD label maker software.
How to make DVD labels with DVD label maker
Step 1 Choose a DVD label maker program that meets your needs. You also can use a CD label maker program, considering DVDs and CDs are similar in size. Additionally, some free DVD label makers come equipped with a DVD cover for you to design.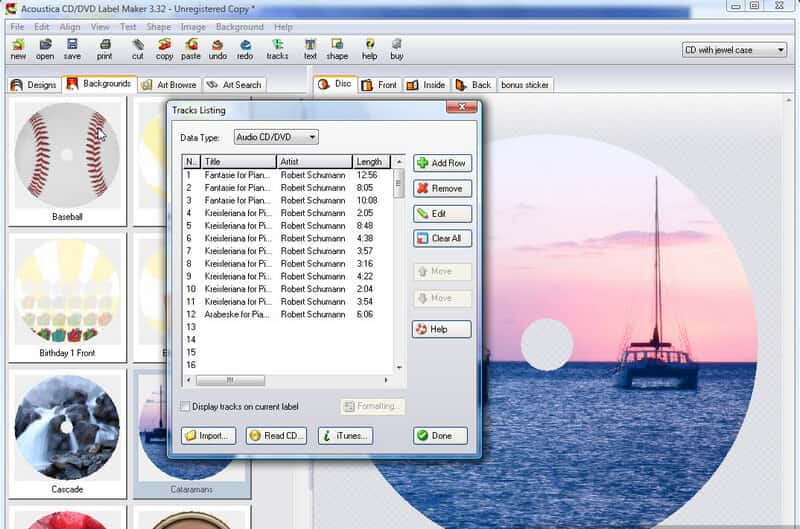 Step 2 Download the desired program to your computer. Once completed, open the program and choose your template. Familiarize yourself with the program and the special add-ons available.
Step 3 Type the title of your DVD on the label. Most DVD label making software come equipped with a variety of backgrounds and will allow you to download your own personal pictures.
Step 4 Print your DVD label. Load your printer with the DVD labels you purchased from an office supply store and select "File" and "Print". Your DVD label paper will have a sticky backing that you can peel off and add to your DVD.
Burnova - Best DVD Creator
For Mac
Burnova is the professional DVD burner, which creates local videos from computer or downloads and makes online movies from YouTube to DVD disc/ISO/folder.
Burn video to DVD disc/folder/ISO file.
Create video to Blu-ray disc/folder/ISO file
Burn DVD with various menu templates
Edit videos before burning DVD
In this article, we have mainly introduced the best DVD label makers and how to make DVD labels. Still have more questions? Feel free to leave your comments down below.