Best Screen & Audio Recorder with Timer to Record Screen and Audio Automatically
Are you searching a way to schedule the playback, screen or audio recording, especially when you have other work to deal with? More and more people are inclined to choose a screen or audio recorder with timer which is able to automatically start and end recording task. In this post, we'd like to share you with the best screen & audio recorder with timer to help you schedule a recording easily with high quality.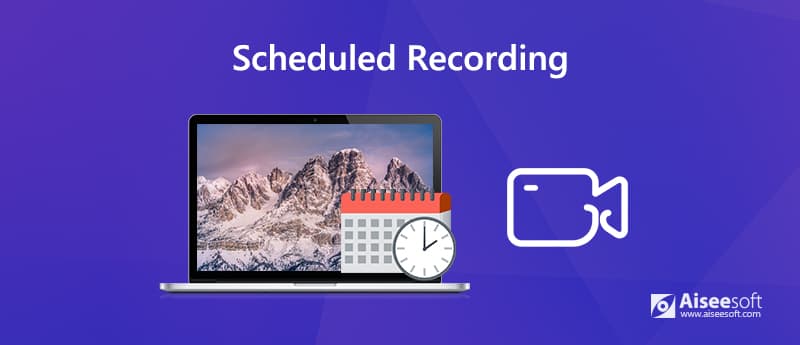 Part 1. What Is the Schedule Recording
A recorder with schedule recording feature means that you can start and end a screen or audio recording automatically. The scheduler only needs you to specify the time for the recording to start and the duration for the recording to stop. You don't have to perform the recording by your own, and you will get your desired shows or episodes recorded.
However, not all screen recorders or audio recorders support scheduling a recording. To save your time, we'd like to show you a versatile recorder with timer that allows you to record screen, audio, or both automatically in the following part.
Part 2. Best Way to Schedule a Screen or Audio Recording
To set recording on timer, Aiseesoft Screen Recorder is highly recommended to help you create schedule recording task with no need to be around. It allows you to schedule a recording on online videos from YouTube, Facebook, TED, etc. And it also works as an audio reorder with timer that let you capture streaming music and broadcasts from Pandora, Spotify, iTunes Radio, and more.
With this schedule recording tool, you can effortlessly create a schedule to record the selected video or sound source that runs on your desktop to start or stop at a certain time. After recording, you can check and manage the recordings as you want. For example, you can rename the task name, check the location, share it to YouTube or other platforms, etc.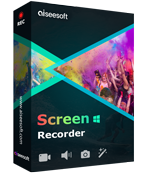 Downloads
Best Screen & Audio Recorder with Timer
Easily schedule the screen or audio recording with high quality.
Record screen with full screen or customized area.
Record online videos, 2D/3D gameplay, video/audio chats, music and more.
Powerful editing features and export captured content in any popular video & audio format, like MP4, MOV, AVI, MP3, etc.
Steps to Schedule a Video or Audio Recording
Aiseesoft Screen Recorder can automatically start and end video/audio recording. It does bloody well to record live videos, screen activities, streaming music, etc. on timer with super-high quality.
Step 1 Free download and install this screen recorder with timer on your computer. It allows you to set a schedule recording on both Windows 10/8/7/XP/Vista PC and Mac. Choose the right version to create a recording task.
Step 2 Launch this schedule recording tool and click Task Schedule at the bottom to start a task schedule recording.

Step 3 In the Task schedule window, click the big plus add button to add a new task. You can enter a new name for the task. Click OK to move on.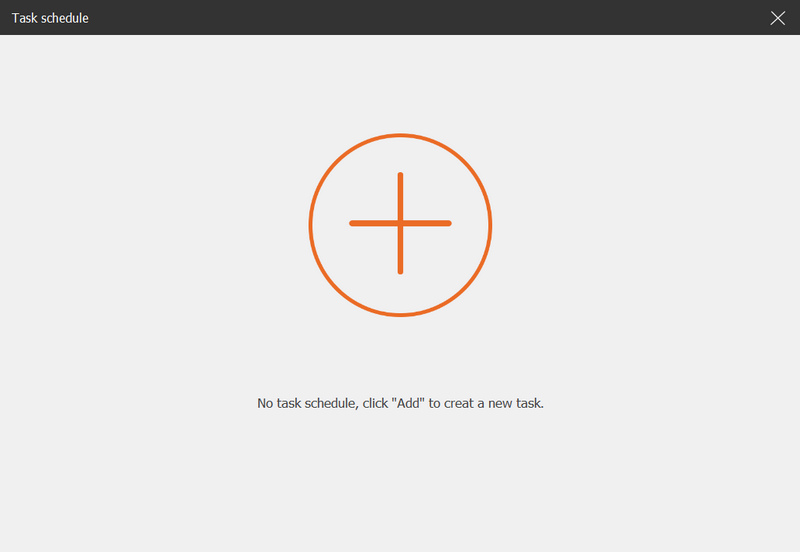 Step 4 Then, you set the starting time, ending time, recording length and the recording set for the recording.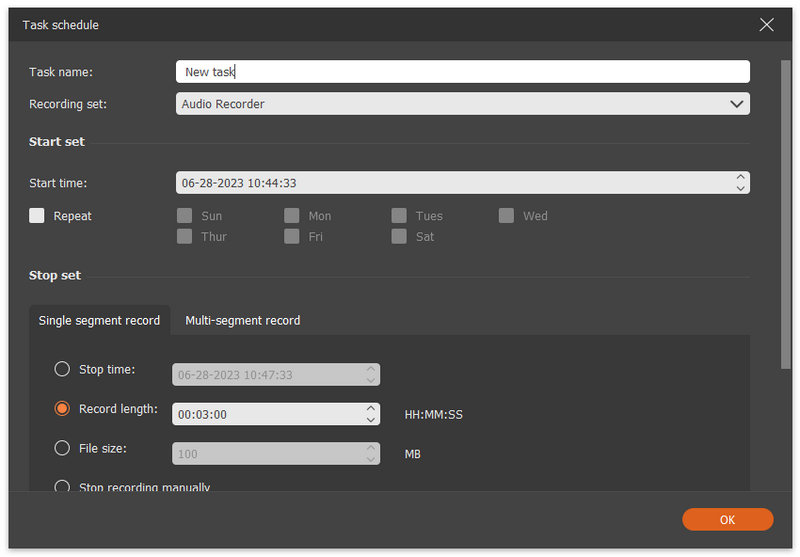 For schedule video recording, you need to select Video Recorder under the Recording set option.
For audio schedule recording Audio Recorder under the Recording set option.
For customize schedule recording, you can make customized recording preset by clicking Manage under the Recording set option.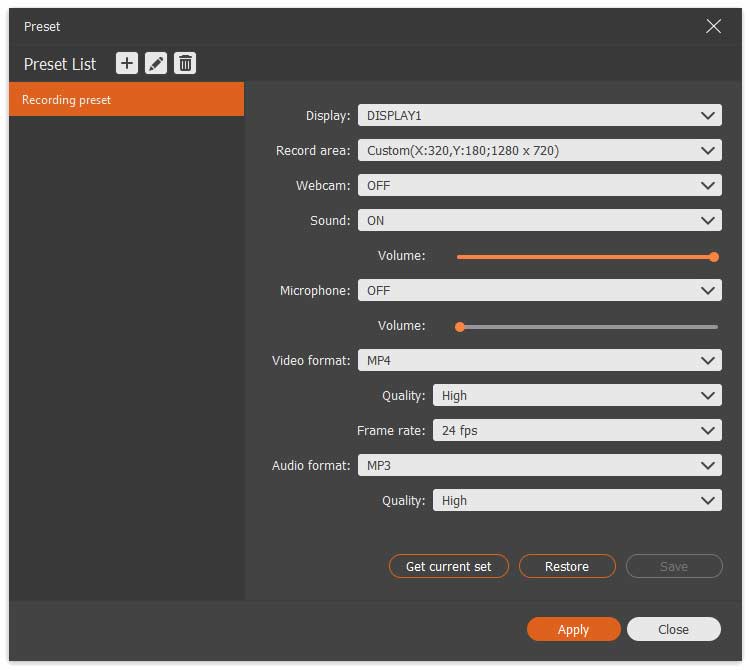 Apart from set a recording on schedule, you can also use this tool to record GoToMeeting, Webinar, Viber calls, online courses, and more.
Part 3. FAQs of Schedule Recording
Can I schedule radio shows and live broadcasts?
You need to find an audio recorder with timer. Aissesoft Screen Recorder is a powerful MP3 audio recorder with timer to help you create audio tasks to grab radio shows and live broadcasts.
How do I schedule the recording of online movies on my Windows PC?
You can download and install Aiseesoft Screen Recorder to your Windows PC. After launching it, you need to create a schedule task to set the start time, end time and others. Then, this program will automatically record online movies.
Is there a free way to record screen or audio on my PC?
Yes, Free Online Screen Recorder is an online screen recording tool that you can use it to record conference call, screen activities, streaming music, webinar, and more on your PC, as well as Mac.
Conclusion
Schedule recording is a fuss-free way to screencast streaming video and audio, online radio, webinar, TV shows, etc. automatically. Choosing a perfect screen & audio recorder with scheduler is what matters. Leave us a comment if you have any problem.

Leave your comment and join our discussion