6 Best Free Conference Call Services for People Working at Home
Free conference call services are a budget-friendly way to host calls with colleges and business partners. Today, working at home has become a new fashion and reality. However, you still need a way to communicate with other staffs. That may be why you are looking for the best free conference call services. Though they are less feature-rich than professional services, there are plentiful options. This article will share you a top list based on lab research and hundreds of users' reports.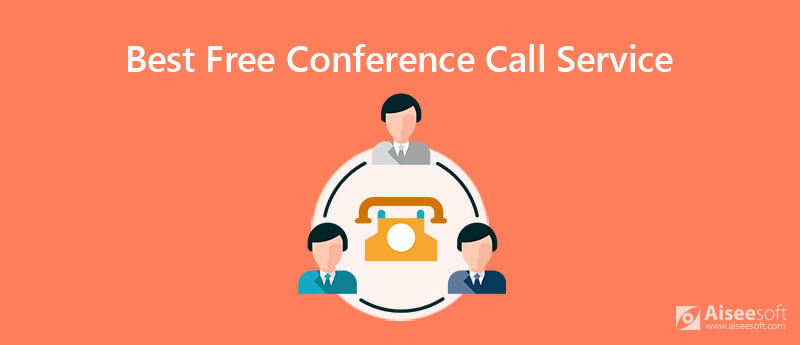 Part 1: Top 6 Best Free Conference Call Services
Top 1: Google Hangouts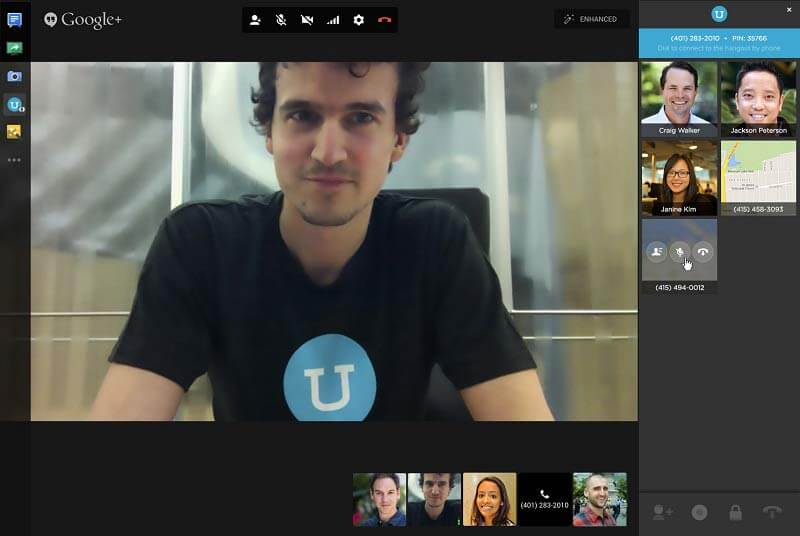 Hangouts is a reliable free conference call service from Google. It does not have any payment or subscription requirement. All you need is a Gmail account. Moreover, it can connect with your contacts in Gmail automatically.
PROS
Totally free to use.
Make a conference with up to 25 people.
Share your screen and video conference easily.
CONS
It is only suitable to small conferences.
To get more functionalities, you need a G Suite account.
Do not miss this post to record Google Hangouts to keep the whole conference playback.
Top 2: RingCentral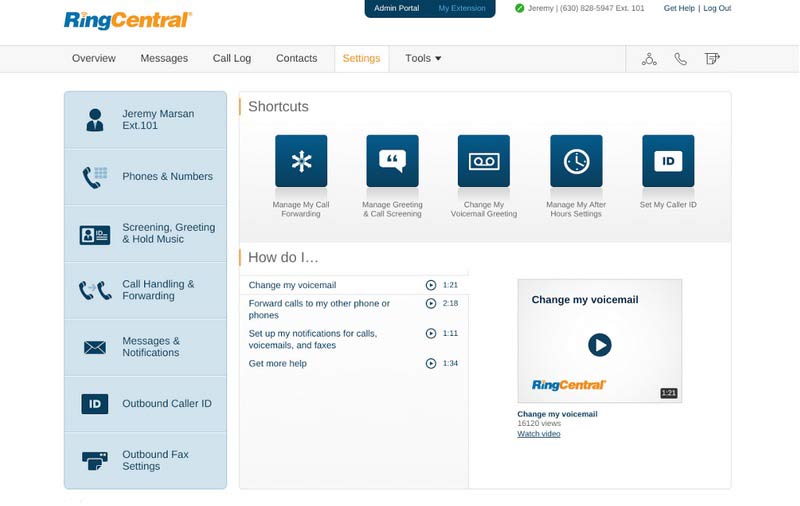 Though RingCentral is a business phone system, it is currently free to use for educators, healthcare providers, nonprofits and more. Therefore, it is a robust and great option to make video conference compared to paid services.
PROS
Make video conference with up to 100 participants.
Offer VIP phone service and conference all.
Available to a wide range of platforms including mobile.
CONS
The free conference call limits at 40 minutes.
It is not free to enterprises.
Top 3: FreeConferenceCall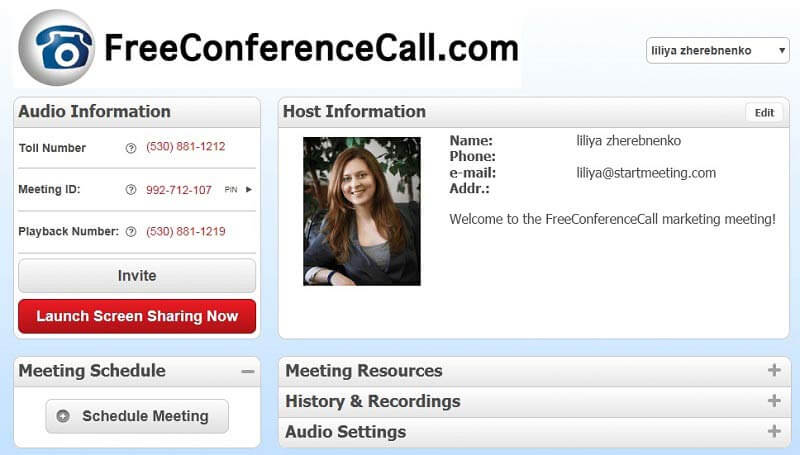 As its name indicated, this is a free conference call service for small business. Even though it is free to use, you can get an impressive set of features to make video and audio conferences, and more.
PROS
Make public and private video conferences.
Share screen easily.
Record conferences and store to cloud.
CONS
The storage capacity is limited.
It is not as stable as video conferencing software.
Top 4: UberConference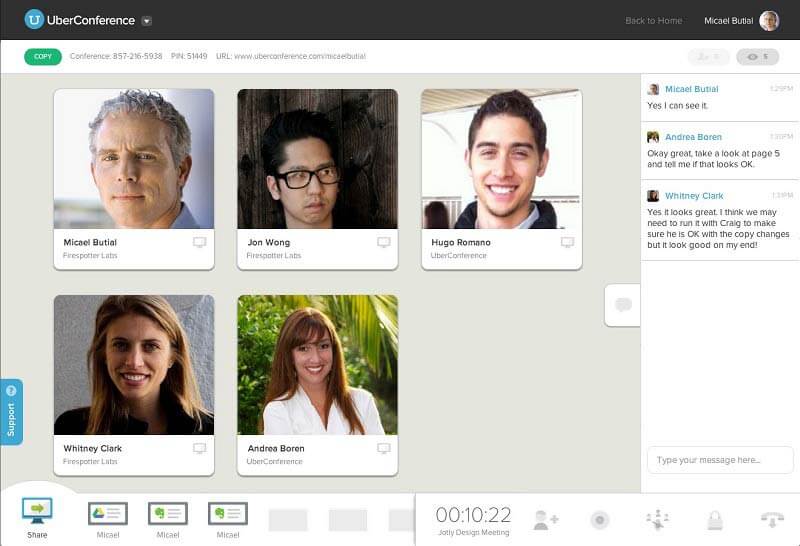 If you need a free video conferencing service, UberConference can meet your demand. It makes a new standard for video conferences, which do not require PIN. All you need is signup and log-in.
PROS
Make a video conference up to 10 people for free.
Share your screen with others.
Record conference call in HD video.
CONS
The maximum duration for free calls is 45 minutes.
You have to pay for plans if you need more functionalities.
Top 5: Zoom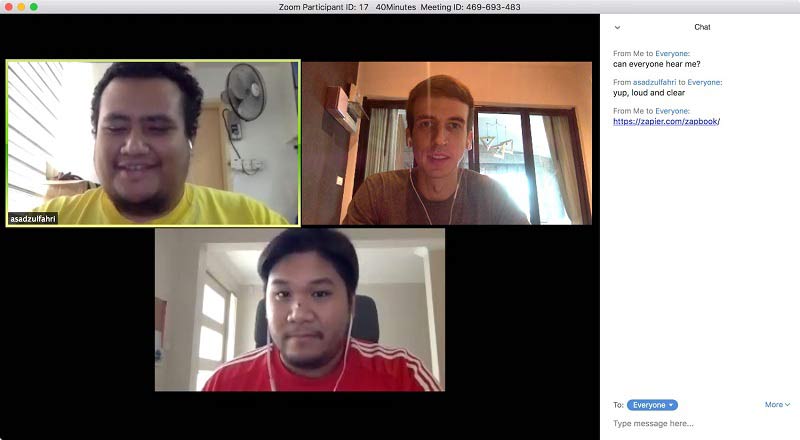 Zoom is a secure video conferencing service since it is based on cloud. It does provide a free service covering conference calls with some limit, but you can get the full features with affordable plans.
CONS
The free version has 40 minutes duration limit.
The audio quality is not stable at times.
Top 6: FreeConference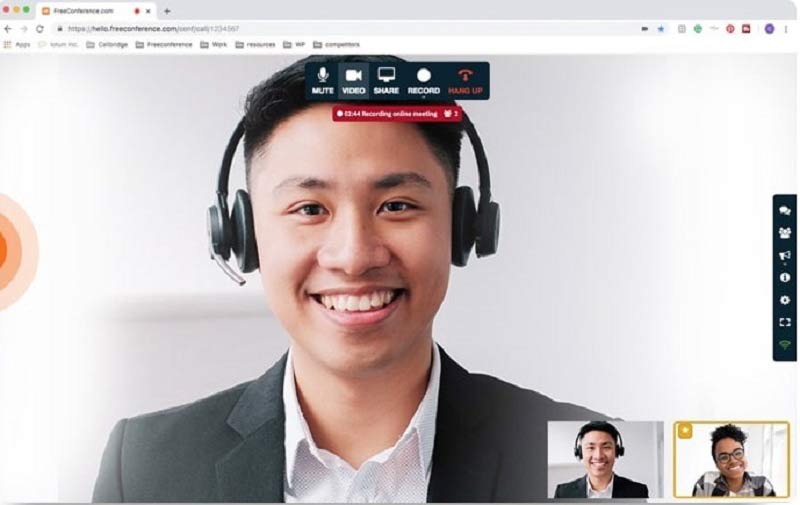 Similar to FreeConferenceCall, FreeConference is a web free video conferencing as well. It offers both free and paid plans to meet everyone's need. Plus, you do not need to install any software since it is an online service.
PROS
Support up to 400 contacts for free.
Create international conference calls.
Schedule a conference call with attendees.
CONS
The customer support is poor.
The video conference quality is not very good.
Part 2: Best Way to Record Conference Call
When making video or audio conferences, you may want to record it for reporting or other purposes. The problem is that only a few free conference call services provide the recording functionalities. Don't worry!
Aiseesoft Screen Recorder
can help you save important conferences to your hard drive.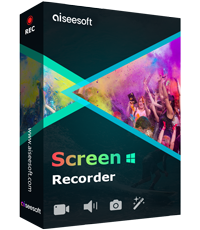 Downloads
Record video and audio conferences in a single click.
Save web conferences in HD video files automatically.
Capture your face and voice through webcam and microphone.
Preview conference recording with built-in media player.
To put it simply, Screen Recorder is the best option to save your free conference calls on Windows and Mac.
How to Record a Video Conference
Step 1.Install conference recorder
Launch the best video conference recorder after you installed it on your PC. There is another version for Mac. Then select Video Recorder to open the main interface. To record audio conference call, select Audio Recorder instead.

Step 2.Record video conference
Toggle on Display option and set the recording area based on your video conference. Turn on System Sound and adjust the volume. To add your face and voice to conference recording, enable Webcam and Microphone too. Once the free conference call starts, click the REC button to begin recording it.

Step 3.Preview and save conference
Wait for the conference to finish, and click the Stop icon to open the preview window. If you are satisfied, hit the Save button to export it to your computer.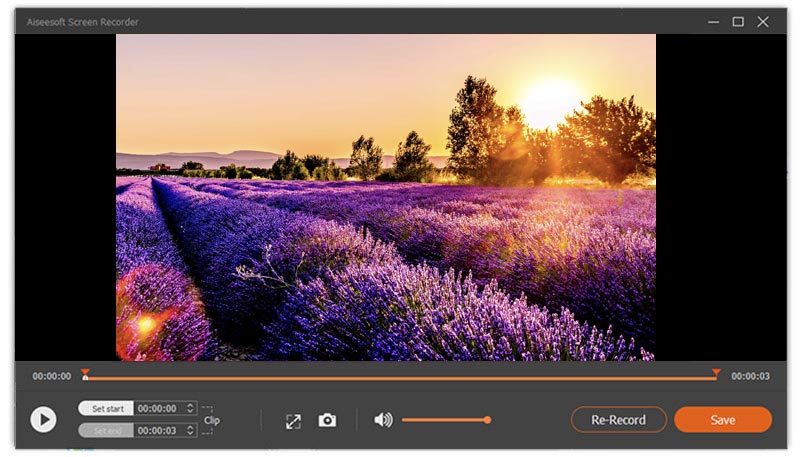 Part 3: FAQs of Recording Conference Call
Is FreeConferenceCall really free?
FreeConferenceCall offers basic features for free. If you want to get the full featured version, you have to charge extra or subscribe monthly plans.
Is free conference call secure?
It is hard to say depending on which free conference call service you are using. The services in our top list are secure.
Does free conference call have a time limit?
Yes, most free conference call services have time limit. Zoom, for example, allows you to create a conference for free up to 40 minutes every time.
Conclusion
This article has identified and share top 6 free conference call services and software. With them, you can work at home or anywhere around the world while keeping in touch with your colleges and partners. They all have unique advantages and you can find the most appropriate on based on our review. Considering free services usually offer limited features, we also shared the best conference recorder, Aiseesoft Screen Recorder. If you have better recommendations of free conference services, please leave them below this article.

Leave your comment and join our discussion