How to Record GoToMeeting on Windows and Mac
Many people, like Lincoln, want to save meeting or discussion contents by recording GoToMeeting session. In this article, several methods are offered to capture GoToMeeting on Windows and Mac.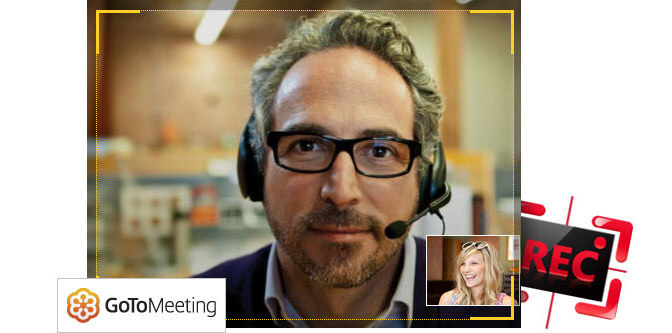 How to record GoToMeeting
Developed by Cityrix in 2004, GoToMeeting, a widely-used online conferencing application, enables us to set up real-time meeting on Windows computer, and portable iOS and Android devices like iPad, iPhone, Samsung, LG, Sony, etc. You don't need to show up in the conference room to attend a meeting punctually, and have access to talking with colleagues or clients for efficient discussion with using such electronic session room. Two accounts provided, single account for personal use or small business, and multi-user account can be used for large-sized companies or enterprises. Many people, like Lincoln, want to save meeting or discussion contents by recording GoToMeeting session. In this article, several methods are offered to capture GoToMeeting on Windows.
Record GoToMeeting with the default recorder
Powerfully, GoToMeeting app has its built-in recorder, which can help users to share on-screen activities and online conference conducted on your office or any other places. From this way, you can easily play back the recording and never miss any significant conference contents. This is a great way to recording the desktop software on Window, especially for those who need to capture the on-screen conferencing in an instant. How can we use this native recorder of GoToMeeting?
Download GoToMeeting app from gontomeeting.com. After that, start an online meeting with others. Tab "Recording this meeting" on the bottom of the GoToMeeting control panel and begin to capture. And when you complete the online meeting, click the same button to finish capturing. Then a pop-up notification will ask you whether to convert capture by utilizing the GoToMeeting Recording Manager for uploading and sharing it with GoToMeeting attendees.
Pros: It is a free default recorder supported by GoToMeeting. Simple and clear interface enables users to record the online meeting conveniently.
Cons: Some users give reviews that it is a little complex when saving the recording to computer, and this native capture tool sometimes brings blank screen on playing the recorded video. The recording process will suddenly shut down when your hard disk capability is less than 100 MB.
To better save your online GoToMeeting contents, there are a lot of choices for you to record it. And in the next part, we will show you three reputable recorders to capture GoToMeeting.
Better alternatives to capture GoToMeeting on Windows/Mac
Best GoToMeeting Recorder for Windows and Mac
Aiseesoft GoToMeeting Recorder is a professional screen recorder to capture on-screen activities. It is very useful to record Skype chats, Webex, GoToMeeting and so on. Do you want to keep favorite cartoon for further watching? This GoToMeeting Recorder can help to record anime from many anime websites.

You can learn the steps from the video below: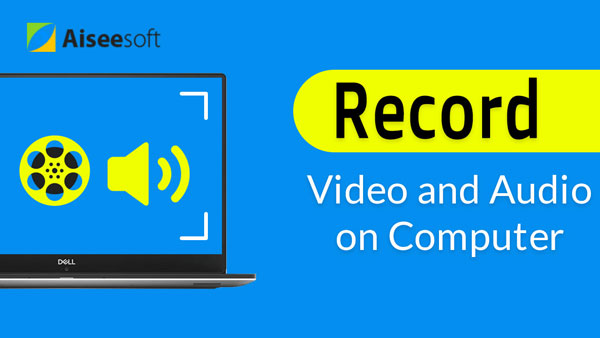 Step 1 Install Windows GoToMeeting Recorder.
Free download the wonderful software, and follow the guide to complete installing.
Step 2 Customize capture region
You can choose the full version or define you own recording area.
Step 3 Record GoToMeeting.
When define the recording area, click the red "Rec" button and capture GoToMeeting.
Step 4 Preview and save the capture.
When you finish it, a pop-up window will let you preview the capture. During the previewing, you can also take screenshot at your preferred moment.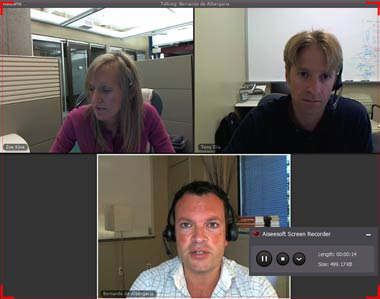 Pros: This recording app can also record other GoToMeeting alternatives, like GoToWebinar, Webex, Skype, and so on.
Cons: This free version of Windows GoToMeeting Recorder only allows you to save 2-minute GoToMeeting recordings.
CamStudio
A better method to record GoToMeeting is to use an easy application named CamStudio or CamStudio alternatives. Though it is not the most full-featured capture tool, it still attracts many users' attention for its simple recording operations and clear interface.
With CamStudio, you can easily grab the important contents of GoToMeeting and convert the capture as to AVI or SWF file. When you want to capture GoToMeeting with this open source software, click the tab of "Region" to choose "Fixed Region" or "Full Screen" as you like. Audio options provided for you to decide whether you want no audio to be recorded, or you want record audio from microphone or speakers. Tab the red button of "Record" to start capture. Click "Pause" if you need a break or "Stop" to complete capturing GoToMeeting sessions.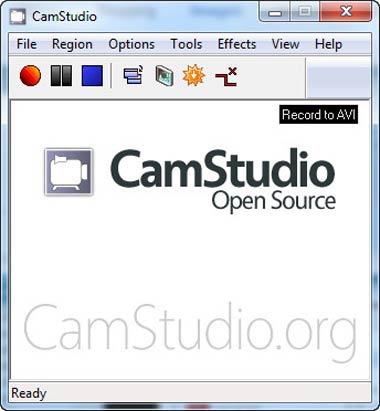 Pros: CamStudio is widely used as it is a free and easy app for people to capture on-screen activity. You can record voice from microphone or speakers.
Cons: Unfortunately, this tool does not work on Mac OS X. Plus, its screen annotating function is difficult to use and it is filled with many complicated settings that can bring confusion to the users especially for the beginners. And it has no editing function when you want to add video effects.
Apowersoft
How about using Apowersoft to record GoToMeeting? Apowersoft has its online version that allows users to record the desktop on webpage directly, and you need to download an online launcher. Besides, it also has a Pro version and shares more functions. With this decent app, you can easily record GoToMeeting with convenience in several hotkeys. Start your conference on GoToMeeting, choose "Full version" or a customized region to record screen. After that, click "ok" to start recording the screen. During the process, you can also choose to edit the recording. When you finish recording, a pop-up video list will show, and you can choose to play it or edit the video with its built-in editing tool. Apowersoft also has its Mac version if you look for a Mac screen recorder for GoToMeeting.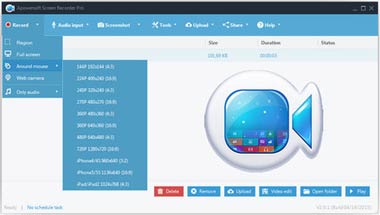 Pros: Users can record GoToMeeting with Apowersoft online record for free. The Pro version shares more functions. Hotkeys can be used to control the capture. You can also upload the recorded video in GIF or MP4 to YouTube or Vimeo for online sharing.
Cons: The online recorder needs more time to download, and users need to wait for a while to launch the process. The Pro version limits users for three-day free trial. If you do not register it, there will be a watermark that cannot be removed.
FAQs of recording GoToMeeting
Can you record a GoToMeeting if you are not the presenter?
Yes. There are many GoToMeeting recorders like Aiseesoft Screen Recorder, which enables you to record a GoToMeeting even if you are not the presenter.
Where is the GoToMeeting recording stored?
Generally, GoToMeeting recording will be stored in "C:\Users\<user>\Documents" by default. If you use cloud recording, your recording will be saved online on your Meeting History page.
How do I retrieve a GoToMeeting recording?
If you are using cloud recording, you can go to gotomeeting.com to view your lost GoToMeeting recording. Or you can use a data recovery tool like Aiseesoft Data Recovery to retrieve the deleted GoToMeeting recording locally.
In this article we mainly introduce you how to save GoToMeeting sessions without troublesome. You can go with the default recorder on your computer or use the best GoToMeeting recorder mentioned above. Just choose the one you think it's suitable for you and start capturing GoToMeeting effectively now!