General Overview about Mind Map
If you are a student, you will realize that your classmates may use mind maps to present their group works or organize their notes. If you have already worked for years, you might notice that more and more colleagues have used mind maps to brainstorm for projects recently. It follows then that the mind map has been used widely in our daily lives. Therefore, this article will take you to explore the mind map, answer the question of what a mind map is, and recommend several great tools for making mind maps.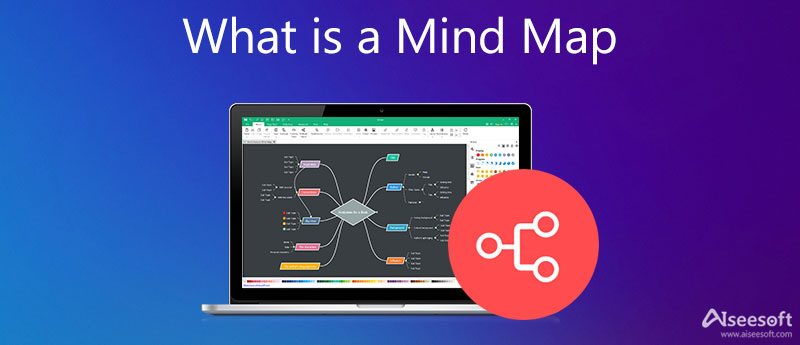 Part 1. What is a Mind Map?
A mind map is a graphic that contains texts, links, pictures, and a lot of lines used to connect different nudes. A mind map is also a tool and a way for people to brainstorm thoroughly without worrying about the order and structure, present their thinking process with items or concepts, expand their minds, and more.
Opposed to the traditional way that uses the structure or sheet to show the connection between items, the mind map breaks the conventional linear note-taking way and presents content visually. It enables people to feel relations among things more direct and straightforward.
Part 2. When and Where to Use Mind Map?
After reading the first part, you have had a rough understanding of a mind map. But you probably do not have an exact and precise concept on when to use mind mapping and where you can use it. In this part, you can find the result.
For students, a group of people who have many new definitions to learn, many notes to take and remember, many problems to solve, and many assignments to accomplish, etc. Thus, if you are a student, you can make a mind map under these occasions below:
When you have taken notes and want to reorganize them.
When you have group work with your fellows and have to make a presentation about it, except for using PowerPoint, the mind map is also a good way.
When your professor throws out a topic to let your class discuss, your group can use a mind map to record and arrange your group's thoughts.
When you want to comprehensively understand a definition or issue, you can use a mind map to show relations between different aspects of an event.
When you need to write essays, you can use a mind map to outline.
For example, if you are a student who majors in History, you may be confused about so many historical events and figures. In this case, you can put an event at the center of your mind map and list its time, location, and figures. Later you can fill in what each figure did in this event and describe their relationships. What's more, you can supplement more information about these figures' location, lifetime experiences, even relative pictures and literature links, etc., on the mind map. Finally, you can learn even comprehensively.

People who come from different vocations must have challenges to face during the process of working, have working projects to solve, have meetings with colleagues, and more. Under these conditions, they can use a mind map. For instance, if you are a doctor and you have a patient whose physical condition is very complicated, you can use a mind map to organize the therapy after consulting with other doctors. If you plan an activity or a project, you can also use a mind map to note and collect all ideas when you brainstorm with your team members.
In addition, you also can use the mind map in your daily life, such as planning your holiday or party, and more.
Part 3. Advantages & Disadvantages of Mind Map
The mind map has become trendy among young people because of its distinct advantages and practical features. However, there are some disadvantages of the mind map when using it. Thus, this part will analyze the pros and cons of the mind map to give you a relatively comprehensive reference.
Pros
Can be checked anytime and anywhere as long as you carry the smartphone, the pad, or the laptop.
Showing content in graphic form makes it more straightforward and lets you follow the content easily.
Make activities, meetings, projects, and more run more effectively.
Break the normal procedure or form to list ideas or make outlines, which is flexible.
Improve your productivity and creativity.
Make your learning and working process more enjoyable.
Cons
Making a satisfying mind map may consume you a lot of time.
A little difficult for beginners who want to create a perfect mind map.
May be messy when drawing a mind map on paper.
Part 4. Recommendation: Practical Tools to Make a Mind Map
After arguing about what a mind map is, when and where to use the mind map, and the advantages and disadvantages of the mind map, if you are still interested in the mind map, you must want to know how to make a mind map. So, this part will introduce some good-to-use tools to you.
Best Mind Map Maker Online: MindOnMap
Although MindOnMap is an emerging mind map making online tool, it is relatively mature. You cloud find various and helpful themes or templates in this tool, such as Tree Map, Fishbone Map, and so on. Besides, it provides many cute and commonly-used icons like flags with different colors, symbols with abundant patterns, etc. What's more, you can customize the color and font of your characters, add links and pictures to your mind map. Building and describing connections are also be allowed. And MindOnMap can save your mind maps automatically when you are making. Apart from those, its clear interface and easy operations are friendly to beginners. But to use it, you should log in to MindOnMap first.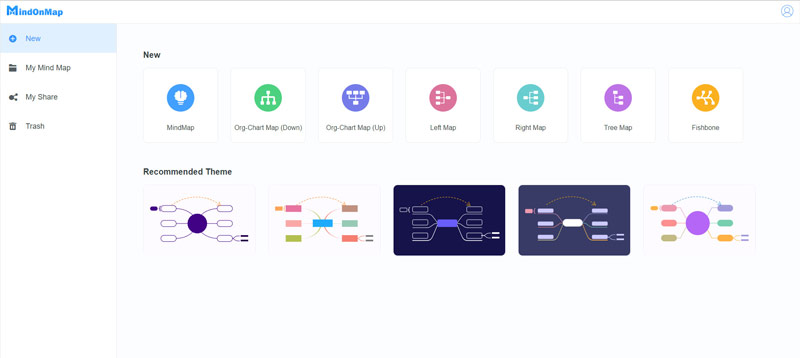 Professional Mind Mapping Software: XMind
XMind may be the most popular software among people who are used to making mind maps. It is available for Windows and Mac computers and Android and iOS devices. So, you can use it not only on your computers but also on your mobile phones and pads. And as a professional mind mapping program, the functions it offers are multiple and powerful. You can select a template from its strong templates library. And when you want to insert something into your mind map, you are allowed to insert the link of your local files, notes, attachments, even audio notes. Moreover, XMind provides diverse cartoon pictures, making your mind map funnier. However, to use all functions of this software, you have to subscribe to it.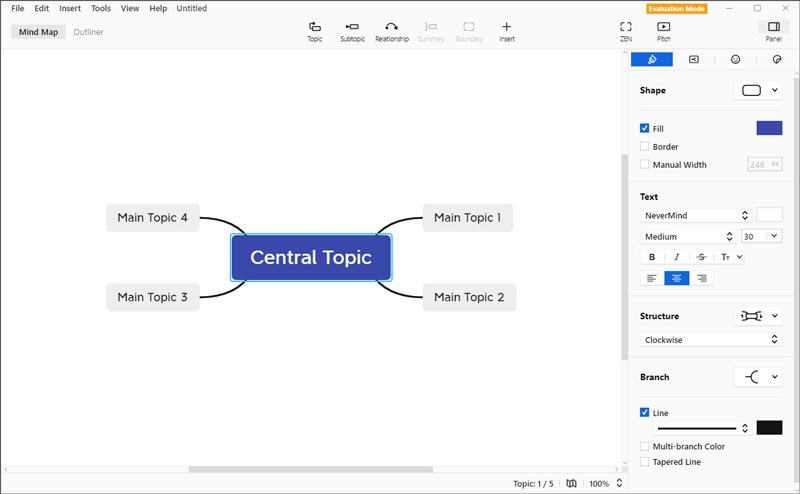 Part 5. FAQ about What is a Mind Map
How do you create a mind map?
First of all, you should decide and create a central idea. Later, please add branches and keywords to enrich your concept and mind map. You also can add images and links to your mind map to make it full-scale. Finally, using different colors to distinguish items.
What three things must a mind map have?
A mind map must contain the central idea, keywords, and associations between these items.
Are mind maps good for studying?
As far as I am concerned, the answer is YES. You can use the mind map as an effective way of taking notes and making outlines for essays. And mind maps can help you structure a new concept for understanding it in depth.
Conclusion
After reading this post, you must have known a lot about what is a mind map. And when you want to make a mind map, here are two mind mapping tools for you to pick. If you have more questions and opinions about mind maps, you can leave your comments below.

Leave your comment and join our discussion