Windows Movie Maker Windows 10 - Ways to Download and Create Videos
Windows Movie Maker, also known as Windows Live Movie Maker on Windows 7, is a video editing software to create, edit videos and publish them on YouTube, Facebook, Vimeo, OneDrive and Flicker. Many people many try to find the latest version of Windows Movie Maker (like Windows Movie Maker 2017) which can be used on Windows 10. However, you may not find it anywhere on your Windows 10 computer as Microsoft has discontinued Windows Movie Maker and officially removed for download in January 10, 2017. There has been no successor to replace Windows Movie Maker on Windows 10 currently. Then how to solve that problem? Just keep reading and find the solution below.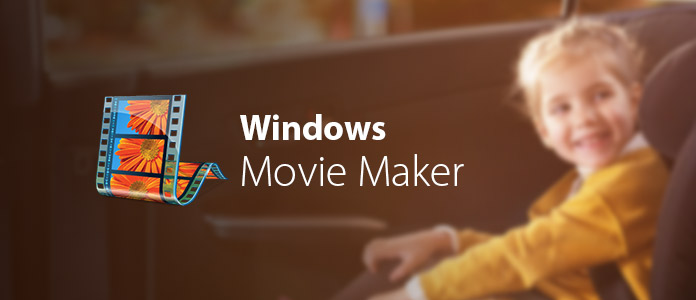 Part 1: How to download Windows Movie Maker on Windows 10
Windows Movie Maker is a part of Windows Essentials software suite. So you can check if you can find Windows Movie Maker on this suite. If not, you may need to download Windows Movie Maker again to your computer. According to the traces of Windows Movie Maker history, the latest version of Windows Movie Maker - Windows Movie Maker 2012 (Wave 5) would be compatible with Windows 10. So you can get Windows Movie Maker by downloading the whole Windows Live Essentials package or download Windows Movie Maker 2012 directly from other download site online such as Cnet, Softpedia, Softonic, etc.
Part 2: General Introduction of Windows Movie Maker
If you are not familiar with Windows Movie Maker before, you can check what you can do with it and its main features before downloading.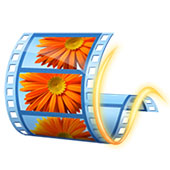 Windows Movie Maker History
Version 1: Windows Movie Maker has first released in 2000 with Windows ME.
Version 2: Windows Movie Maker has upgraded to version 2.0 in Windows XP by supporting for creating DV AVI and WMV 8 file. And then support DVD burning on the next update.
Version 3: Windows Movie Maker has released the next version with Windows Vista and support playback on Xbox 360 and DVD-MS file format.
Version 4: Windows Movie Maker, renamed as Windows Live Movie Maker 2009, has released on 2008 and come with Windows Live Essentials Suite on 2009. It is a completely new software and cannot be compatible with the former version.
Version 5: The last version of Windows Movie Maker - Windows Movie Maker 2012 has released on 2012.
Windows Movie Maker Features
1. Effects and Themes
Windows Movie Maker offers lots of effects, templates, themes and transition to let you make good movie. It also have video overlay (Picture-in-Picture) and green screen function.
2. Editing Tools
Windows Movie Maker supports the basic video editing functions like cropping, splitting and cutting videos. It also support add background music, subtitle and watermark to your movies. And you can also make time-lapse, slow motion or stop motion videos. Windows Movie Maker can also let you create photo slideshow and capture videos.
3. Video Editing Mode
Windows Movie Maker offers both storyboard mode and timeline mode to create movie.
4. Supported File Formats
Project Format: .mswmm and .wlmp;
Video Format: WMV, ASF, WM, AVCHD (.m2ts, .mts, .m2t), MOV, QT, AVI, WTV, DRV-MS, MP4, M4V, 3GP, 3G2, K3G, MPEG, MPG, M1V, MP2, MPV2, MOV, VOB.
Audio Format: ASF, WM, WMA, AIF, AIFF, WAV, M4A, MP3;
Photo Format: JPEG, JPG, JFIF, JPE, TIFF, TIF, GIF, BMP, DIB, RLE, CIO, ICON, PNG, WDP.
Part 3: How to use Windows Movie Maker to create videos on Windows 10
Step 1 Download Windows Movie Maker and install it on your Windows computer. Choose videos and photos from your computer by tapping "Click here to browse for videos and photos" on the right side of the main interface or clicking "Add videos and photos" button on the top menu.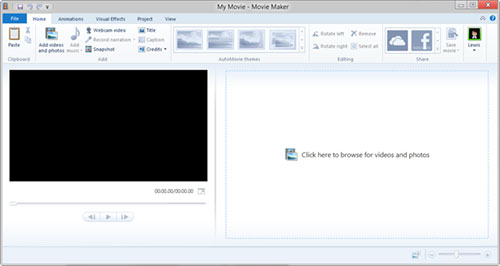 Step 2 Then you can start editing your movie. Before editing, you can preview your video on the left part of the main interface. As the right part interface become the Storyboard mode, you can change a specific video or photo to other place by dragging and dropping it to the place you want.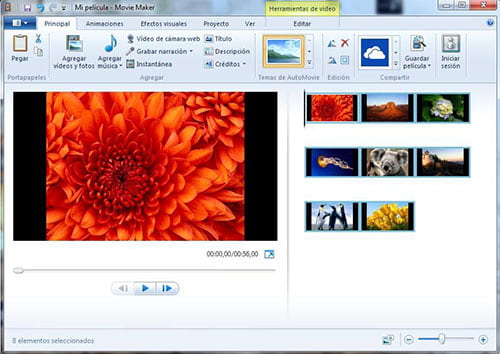 You can apply title, caption, credits and AutoMovie themes to your movie according to your need. Change the top tab to the Animation part, you can have "transition" and "Pan and zoom" to demonstrate your video frame-by-frame or you can choose one style to apply to the whole movie by clicking "Apply to all".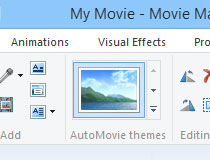 For Visual Effects, you can choose the suitable effect (Blur, Edge Detection, Black and white, 3D ripper, Fade in/out, etc.) to apply to your video. You can also find your video a suitable background music by clicking "Add music" to choose music from your PC or online directly (supported AudioMicro, Free Music Archive and Vimeo only currently). You can also set the music parameter like fade in and out, start time and end time, etc.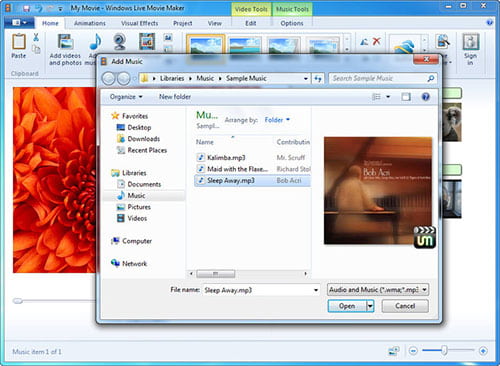 Step 3 After editing, you can click "Save movie" button to choose export video format. There are lots of video formats you can choose. And you can also do some custom setting (resolution, bit rate, frame rate and audio format) before saving. You can also choose to save it as a project for further editing, share it with your friends and family by publishing your movie to Facebook, YouTube, etc. on the "Share" pane or burn it directly to a DVD.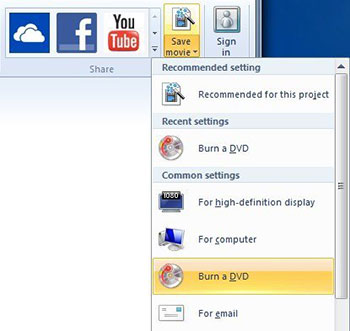 Part 4: Top 5 Windows Movie Maker errors and solutions
1. Windows Movie Maker cannot start or won't open
If you occur a Windows Movie Maker error when opening the program, you need to first ensure your computer meets all the system requirements. If it is still not working, you need to try updating the driver of your video card and see if your Windows system has the latest drivers. Besides, you can also install the latest Windows Movie Maker 2012 to see if it can work or not.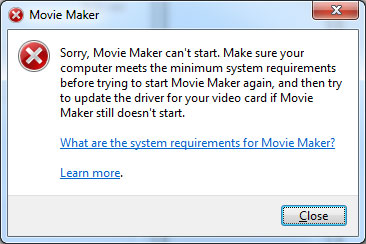 2. Windows Movie Maker stop working
If you see the pop up windows saying "Windows Movie Maker has stopped working", that may cause by installing incompatible video filter. Try to run the Windows Movie Maker in safe mode so that the incompatible movie video filter cannot be loaded. Install the compatible video filter to solve the problem. Or sometimes, you can also try to uninstall and install the Windows Movie Maker again to check if it can solve the problem easily.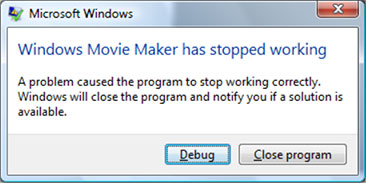 3. Windows Movie Maker has no sound
Make sure your video has the audible audio in other computer or devices. If so, type the word "service" in the search box, choose Windows Audio from the list and stop and start the service again to check if the Windows Movie Maker can play the sound again.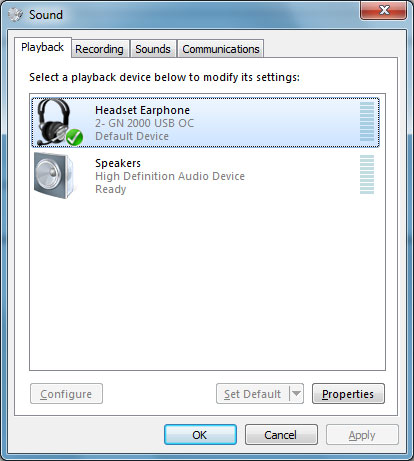 4. Windows Movie Maker is unable to record files
First make sure your webcam connected to your Windows is not used by other program besides Windows Movie Maker. If it is still not working, disconnect and reconnect your webcam to your PC or even restart your computer to see if it can record again. Most of the time, it works.
5. Windows Movie Maker error codes
Generally speaking, most of the error codes would be caused by importing file formats that cannot be supported by Windows Movie Maker. So you had better only import suitable video (WMV), audio (WMV/WAV) or photo (JPG/BMP) formats to the software.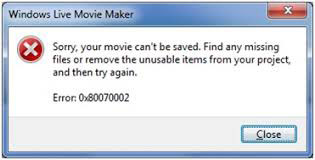 Best Windows Movie Maker alternative - Free Video Editor
Free Video Editor
Support editing various formats video including 4K, MP4, MOV, MKV, AVI, etc.
Offer basic video editing tools like clip, crop, rotate and join, etc.
Provide video effects and text/image watermark adding functions.
Support any popular video/audio format converting.
Crop video to get rid of the unnecessary black bars around videos with optional four modes.