How to Get Windows Movie Maker on Windows 10
As a default and easy-to-use video editing software, Windows Movie Maker is a professional tool which helps you edit and create video with ease. Many users want to use Windows Movie Maker on Windows 10, but the program might not fully meet your requirement.
"Where should I get Windows Movie Maker on Windows 10? How should I download and install it step by step?"
Actually, there is no need to be confused about it. This guide will show you the detailed process to use Windows Movie Maker on Windows 10 PC and some great alternatives to Windows Movie Maker.

Windows Movie Maker Windows 10
Part 1. Where to get Windows Movie Maker on Windows 10
Now the Windows Movie Maker is nowhere to be found on Windows 10, you should find Windows Movie Maker has been laid to reset. You can go to Microsoft Store and come back with disappointment. Hitherto, Maybe the most compatible one to match with Windows 10 is Windows Movie Maker 2012.
Whether Microsoft Store will launch a new version of Windows Movie Maker especially for Windows 10 is still a mystery. Therefore, it is necessary for you to download Windows Movie Maker on Windows 10 again. Now, you can get Windows Movie Maker by completely downloading the whole Windows Live Essentials package or get Windows Movie Maker alternative software for replacement.

Part 2. How to download Windows Movie Maker on Windows 10
Windows Movie Maker 2012 is included in Windows Essentials suite. If you want to install Windows Movie Maker on Windows 10, the first thing you have to do is to download Windows Essentials suite, and select Windows Movie Maker there.
Step 1 Download Windows Essentials suite
Go to download Windows Live Essentials 2012 online in any available site in order to get Windows Movie Maker on Windows 10.
https://support.microsoft.com/zh-cn/help/18614/windows-essentials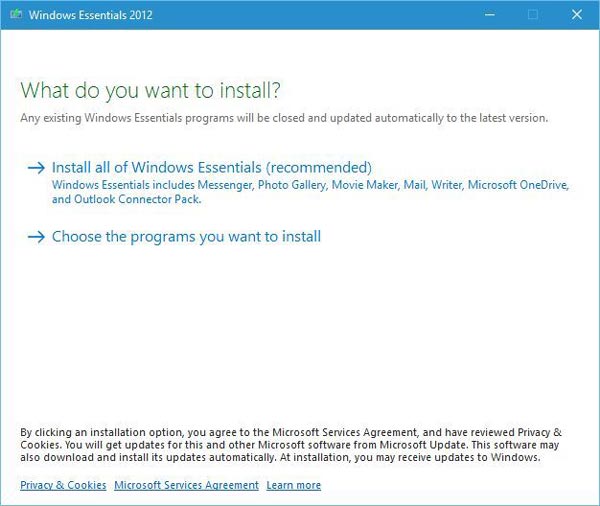 Step 2 Change language selection
If you are not native speaker and you want to change the language, click the "Change" button so as to select your wanted language. Language difficulty is never a thing you should worry about for Windows Essentials 2012 is able to be presented in 48 languages including Dutch, French, Simplified Chinese, Spanish, Portuguese and so on.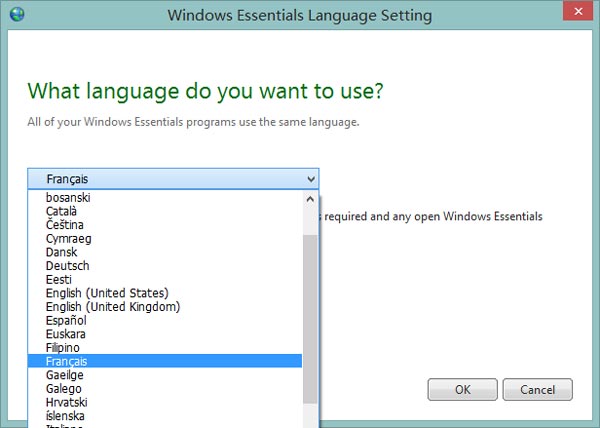 Step 3 Choose download location
A new pop-up will soon appear after you click the button, asking you whether you want to save or run the setup file. Click the little check near the "Save" item, click "Save As", then you can choose your desired location to store your file on your PC. After your decision is done, click on "Save". Finally, the file you have downloaded will be located exactly on the location you chose on the desktop.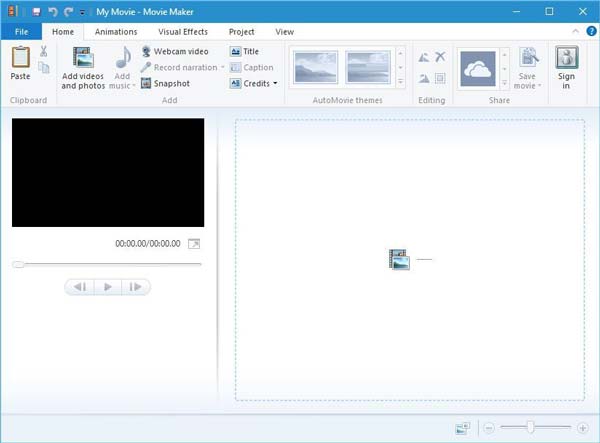 Part 3. How to install Windows Movie Maker on Windows 10
Before installing Windows Movie Maker on Windows 10, you need to be sure that the Windows Movie Make requires Windows 10 system and is available only on PCs, which means that the hardware-accelerated version can't be launched.
Step 1 Allow the installment
Find the file you just downloaded in the exact location you store it and run it. If you have an enabled UAC, you will see a page asking your permission about allowing this software to alter your PC settings. Click "Yes" and continue.
Step 2 Install Windows Movie Maker
For the Windows Essentials includes so many software, such as Writer, Family Safety and so on, Windows Movie Maker is just one of them and the one you need. So, choosing Windows Movie Maker while deselecting other apps you don't want by diminishing the little checks in the boxes before them in the installation page.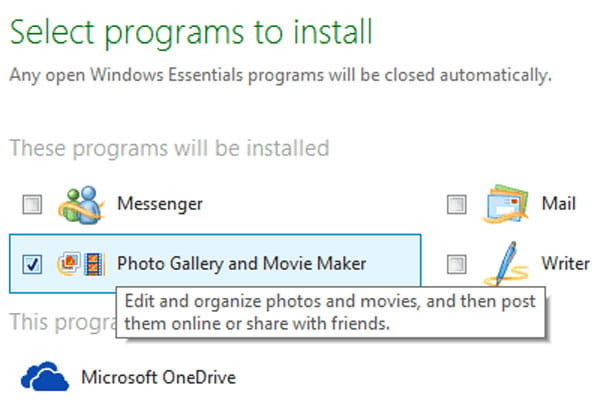 Step 3 Begin install process
Now, click Install button with Movie Maker is selected and the installment will begin immediately. When it is done, you can just simply tap Close to complete this easy-operate installation. And then you can freely enjoy Windows Movie Maker on Windows 10.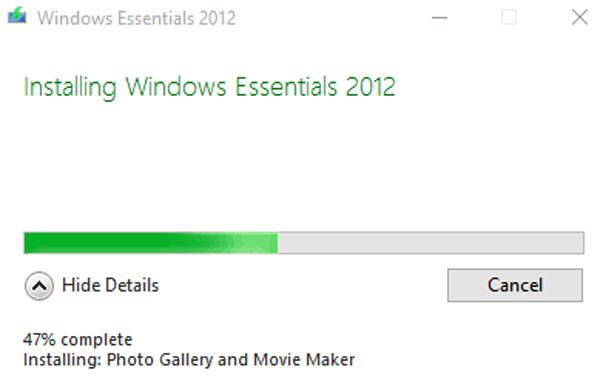 Part 4. 5 Alternative programs for Windows Movie Maker on Windows 10
If you still find it time-consuming to find, download, and install Windows Movie Maker for Windows 10 on the Internet, maybe some efficient alternative software can help.
1. Aiseesoft Video Converter Ultimate
Aiseesoft Video Converter Ultimate should be one of the best Window Movie Maker alternatives for Windows 10. It is not only for converting videos with different formats, but also comes with various handy editing tools in order to polish your videos and make it more fun.
Pros:
1. Create more professional videos with multiple effects
2. Powerful editing features to customize the video files.
3. You can directly post your video to YouTube or any other platforms.
Cons:
Sometimes, it is not so stable when you import many videos to edit at a time.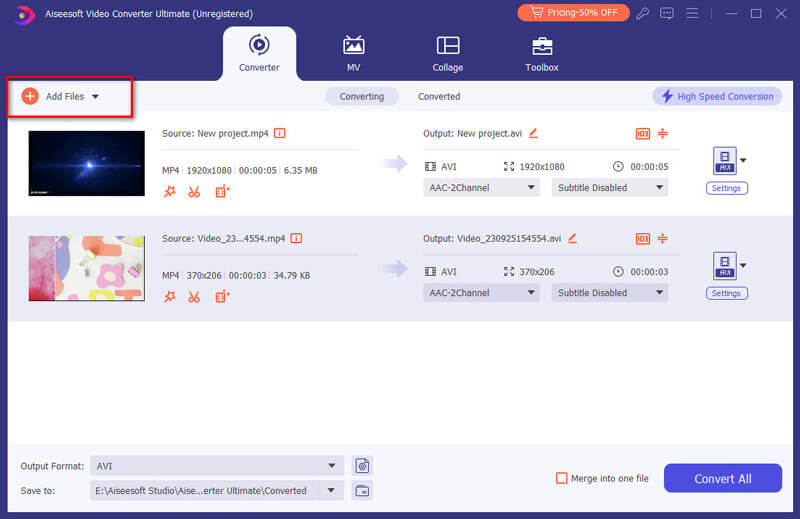 2. VirtualDub
VirtualDub is another editing software for Windows 10 and also a good alternative for Windows Movie Maker on Windows 10. It's an all-in-one program that can do well in both converting and editing. There are main pros and cons that help you have a better grasp of VirtualDub and enjoy editing videos with this software.
Pros:
1. The options are offered for capturing video therefore importing your files during editing is not necessary.
2. The interface is very user-friendly.
Cons:
Beginners may have difficulties in understanding how it operates.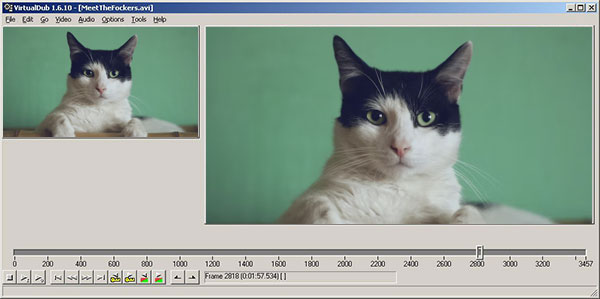 3. WinX HD Video Converter Deluxe
WinX HD Video Converter Deluxe can be a video downloader, video editor and so on. You can not only edit your videos but also convert videos in a flash.
Pros:
1. Multiple background music is available to add in your videos.
2. Create more professional-looking video with 410+ profiles for you to choose.
Cons:
Compared with other professional ones, there aren't so many features.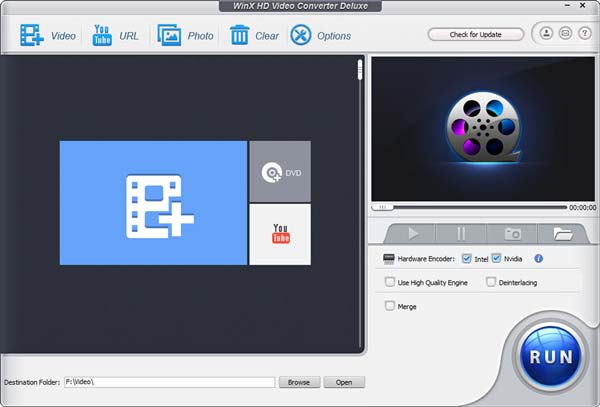 4. Pinnacle VideoSpin
Pinnacle VideoSpin is a handy video editor for Windows 10 that you can totally rely on. It can meet your needs when you can't get Windows Movie Maker on Windows 10. It is much clearer and its simplicity for those who are beginners with video editing is very beneficial and easy to operate.
Pros:
1. Its comprehensible timeline makes editing more easy and clearer.
2. It provides many file formats with high compatibility.
Cons:
This software is a little bit out-of-date because it has not been updated since 2009, whether it's still suitable is still in doubt.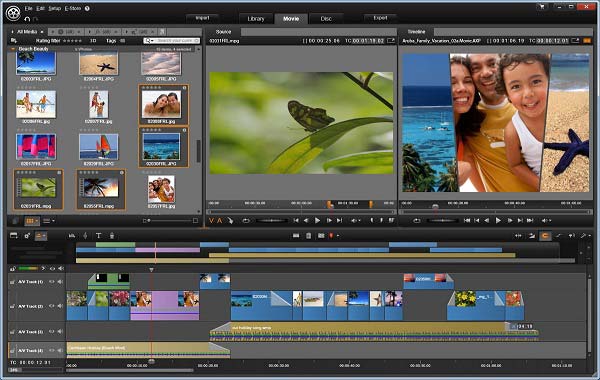 5. Sony Vegas Movie Studio
Sony Vegas Movie Studio, a Windows Movie Maker Alternative for Windows 10, which can help you become a master in editing videos. Its simple interface, easy operation, special features, astonishing real-time effects must capture your attention. Besides, it has an available free trial version that is another advantage that you should not miss.
Pros:
You are able to enjoy compatibility in spite of the format for your videos because it has support for unlimited input and output formats.
Cons:
Its high price is kind of unaffordable, but the free trial version is somehow function-limited.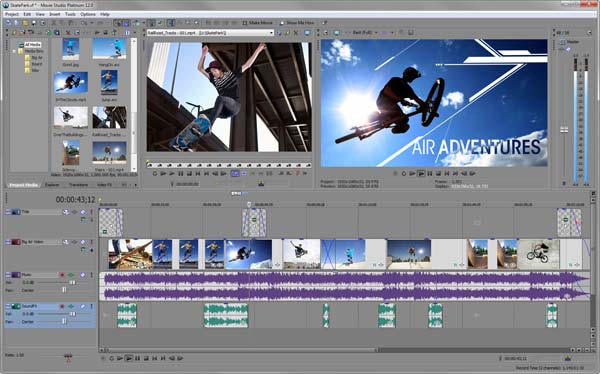 Conclusion
When you need to download Windows Movie Maker on Windows 10, you can check out the detailed solution to download and install the program. What is more, if you are not satisfied with the program, you can find the best Windows Movie Maker alternatives on Windows 10 from this page.