How to Fix iPhone (12 included) Sound Not Working
As you enjoy iPhone with so many prominent features, most of you must have experienced a simple issue that could make you very frustrated, that is iPhone sound not working. This is a strange issue but it does happen occasionally. Your iPhone stops producing any sound all of sudden, just after you plug the iPhone out of a dock or when you remove the earphone out of the jack. Of course, there are other situations when it just happens.
The question is, how to fix sound not working on iPhone? In the following article, we have collected all solutions you can use when iPhone 6/5/4 sound not working. If you hear no sound or distorted sound from your iPhone, iPad, or iPod speaker, get reference from this article.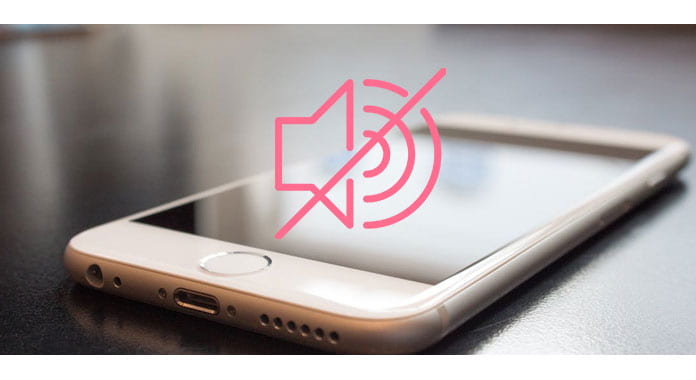 Part 1. Why is my sound not working on my iPhone?
Before we give you tutorials to fix sound not working on iPhone/iPod/iPad, let's learn more about why is my sound not working on my iPhone? In most cases, when we talk about iPhone sound not working without headphones, it can either be a software issue, a hard issue or some hidden settings in the Apple that may cause this problem.
Before you plan to take your iPhone to Apple Store, we will strongly recommend you to check General Troubleshooting. Most "sound not working on iPhone" problems can be fixed with changes in settings. If you have already checked your volume settings on your iPhone, here are some of the other areas for you to explore.
Part 2. Solutions to fix iPhone sound not working
After learning about why iPhone sound is not working, let's come to the solutions to fix sound not working on iPhone. There are a few things you can pay attention to.
1. Ring/Silent switch
There is a mute switch setting on the left side of your iPhone, and sometimes people would mistakenly switch it to Silent (If you can see orange, your device is set to silent.), which leads to your iPhone sound not working. So make sure the switch is not orange, and you can also control the level of volume using the volume buttons below the mute button.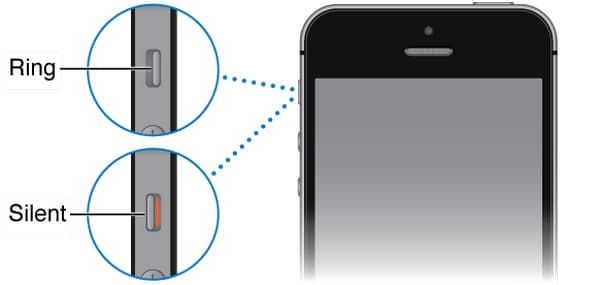 2. Bluetooth connected device
For users who use the Bluetooth headset or speaker with their iPhone, make sure you haven't connected a Bluetooth handset with your iPhone, as this may lead to sound not working on iPhone (12 included). Go to Settings > Bluetooth and make sure no headset is connected with it. Of course, the easiest way is to switch off the Bluetooth.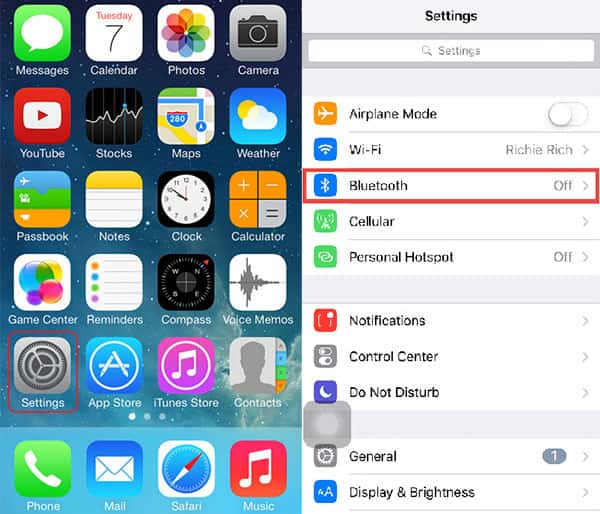 3. Check "Do not disturb"
Although Don't Disturb is a very useful feature, people can switch this on and tend to forget. As a result, you will not hear any sound on your iPhone and all your calls, iMessage alerts and FaceTime calls do not show up. Just swipe from bottom on your iPhone, and it will open the Control Center. Click on the moon sign to turn off the Don't Disturb and check if iPhone sound not working is fixed. (See what to do if "Do Not Disturb" not working)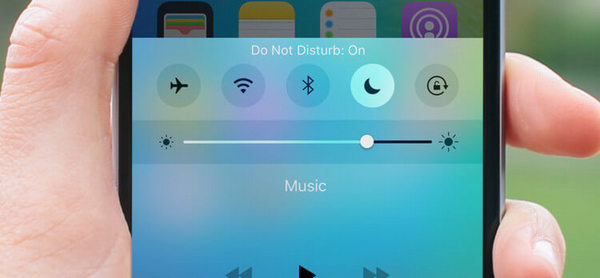 4. Check notifications settings
If sound is not working for different alerts such as text, call, or notification from an app, make sure to check the Notification settings for the particular application. Go to Settings, scroll down and tap on Notifications. Here you can see all apps on your iPhone and set alert sound for them.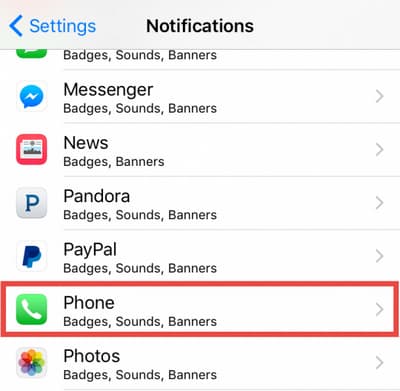 5. Restart or reset iPhone
If none of the common solutions above can help you fix iPhone sound not working, you can always try to restart or reset iPhone. To clear all personal settings on iPhone might fix iPhone sound not working somehow.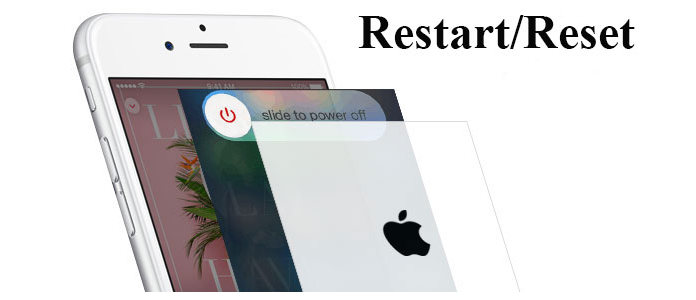 6. Hardware issues
Still have sound not working on iPhone? This may be a hardware issue now. You need to check speakers. The speakers on iPhone are located on the bottom side right next to the charging port. Please make sure there is no debris stuck in the speaker. If you don't know how to do, take the iPhone to the nearest App Store to get it checked.
You may be interested in: How to Fix Face ID Not Working on iPhone
Recommendation: iOS System Recovery – Fix iPhone no sound and more system issues
FoneLab - iOS System Recovery
For Mac
Fix iPhone sound not working, stuck in DFU mode, recovery mode, Apple logo, headphone mode, etc.
Support all iOS devices like iPhone X/8/7/SE/6/5, iPad, iPod and etc.
Easy to use and safe enough to cause no data loss.
You may need: How to fix sound not working on Mac
In this article, we mainly gave you all the solutions to "Sound not working on iPhone", you can also try this iOS system recovery tool to fix iPhone (12 included) sound not working. Still have more questions? Feel free to leave your comments down below.