11 Effective Methods to Apple Music Not Working on iPhone/iPad
For music lovers, Apple Music must be one of their favourite apps. However, it's frustrating when Apple music not working properly. It seems that the Apple music app not working issue frequently occurred after upgrading to iOS 11/11.1/11.2/11.3/12. This article has collected an ultimate guide to help Apple Music users fix the Apple Music not working on iOS 11/12 easily and quickly.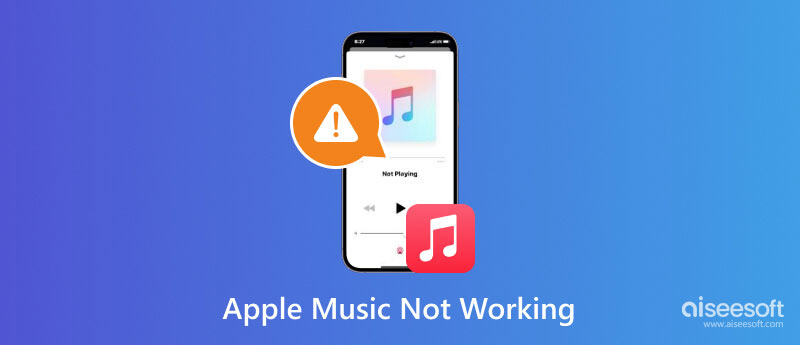 Part 1. Frequently reported Apple Music problems summary
1. Unable to login Apple Music
2. Unable to play music
3. Syncing problem
4. Unable to purchase
5. Receiving "Unexpected error code 4010."
6. Receiving "This media is not supported" error
7. Songs skipping randomly
8. Search function not working
9. Apple Music app freezes or crashes (unresponsive)
10. Unable to download songs
11. Radio stations not working
12. Apple Music Library gone after iOS upgrade
13. "My Music" not loading songs
14. Songs skipping randomly
15. Unable to set Apple Music as ringtone or background music
16. "item Not Available" issue
Part 2. How to fix Apple Music syncing problems?
To solve the Apple Music Syncing problem and transfer all songs from iPhone to iPod, you can get help from professional iOS transfer software to transfer not only music, but also other files like contacts, photos and some other data from iPhone to iPad or iPod.
FoneTrans- the best iOS transfer, enables you to transfer all iPhone data with one click. Whether you want to backup iPhone, or sync music from iPhone to iPhone(/how-do-you-transfer-music-from-iphone-to-another-iphone.html), or transfer files from old iPhone to new one, FoneTrans can do you a good favor.
If your Apple Music failed to sync the music in your iPhone to iPod or other iOS device, do this job with FoneTrans simply as below:
1. Download and launch Aiseesoft FoneTrans. Connect your iOS devices to computer.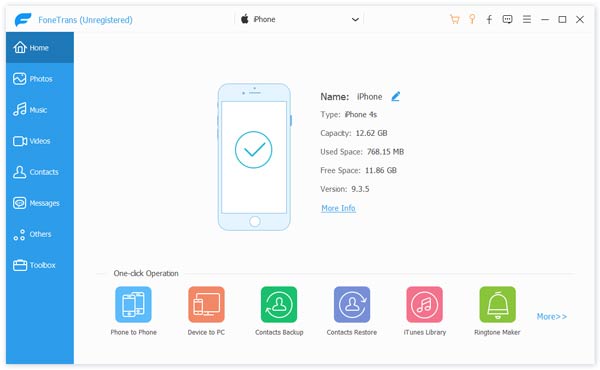 2. On the main interface, click the name of the iDevice from which you want to sync the Apple Music. Then choose and click the file type on the left.
3. After selecting the file type, all the files in this type will be shown on the right. Tick all the music that you want to transfer, then click the drop-down menu of Export to.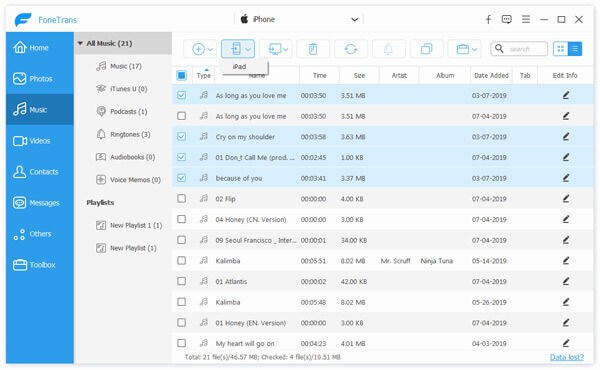 4. Choose the destination iDevice and destination folder where the file will be transferred to.
Wait for seconds and your music will be transferred successfully.
Part 3. Methods to fix Apple Music app not working properly
Solution 1. Restart Apple Music
The basic method to fix Apple Music not working problem is to restart the Apple Music app. Double press the Home button of your iPhone/iPad to get the list of apps which you recently used, slide up the Apple Music page to exit it. Then click the Home button to go back to the home page. Operations on iPhone X are different: slide up and keep seconds to show app list, then long press the app and slide it up to stop it, and slide up again to show the home screen.Tap the Apple Music app to restart it.
Solution 2. Restart iPhone/iPad
If restarting Apple Music cannot solve the problem, the second method you can try is to restart your iPhone or iPod.
For iPhone 6S or below as well as all iPads and iPod Touches, press Home and Power button simultaneously until you see the Apple logo.
For iPhone 7 and iPhone 7 Plus, press the Power button and Volume Down button at the same time and hold on for minutes until you see the Apple logo.
For iPhone 8 and Plus or iPhone X, first press and release the Volume Up button, then immediately press and release the Volume Down button. Finally long press the Power button until you see the Apple logo.
Basic Apple Music not working problem will be fixed by the first 2 methods.
If your problem still exists by trying the 2 methods, please keep reading.
Solution 3. Re-install Apple Music application
Sometimes, when there is a problem with an app, uninstall it and re-install it can fix the problem. To uninstall Apple Music app, hold the Music icon for a while and tap the "X" on its top left to delete the app from your iPhone or iPad. Then go to App Store to download it again.
Solution 4. Enable Airplane Mode
In some situations, turning on and off Airplane Mode can help us solve some iPhone/iPad problems. Go to Setting>Airplane Mode to turn it on. Wait for minutes and turn off Airplane Mode to check whether your Apple Music app can work properly or not.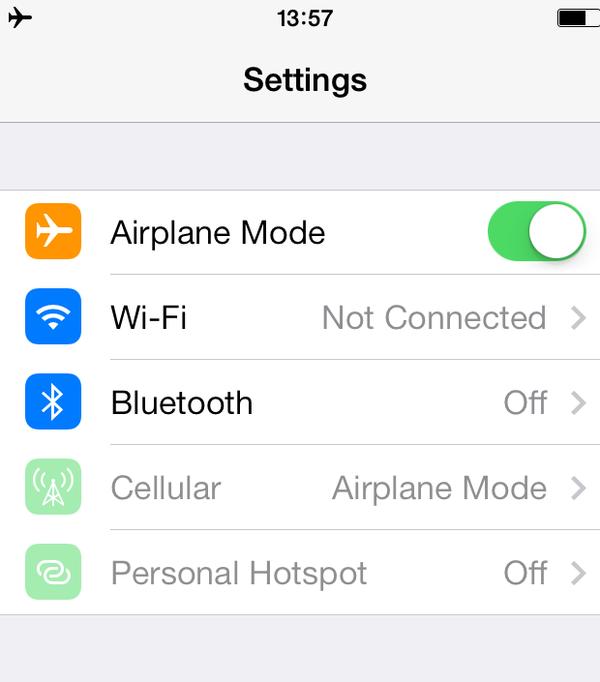 Solution 5. Reset Network
Go to Settings>General>Reset>Reset Network Settings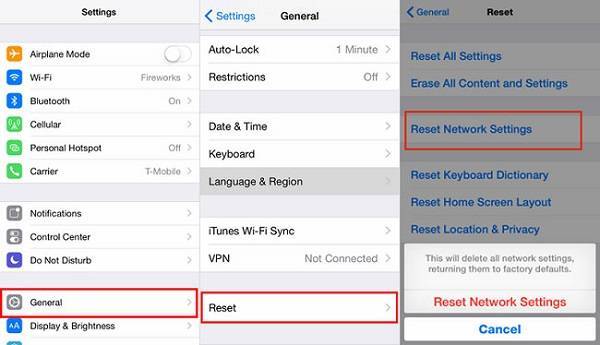 Solution 6. Update iTunes to the latest version
Updating iTunes to the newest version can bring new features and eliminates bugs existed in former version. So updating your iTunes may solve the Apple Music app not working issue to some extent.
To update iTunes, open the iTunes app and select Help>Check for Updates. Follow the steps to update your iTunes to the latest version.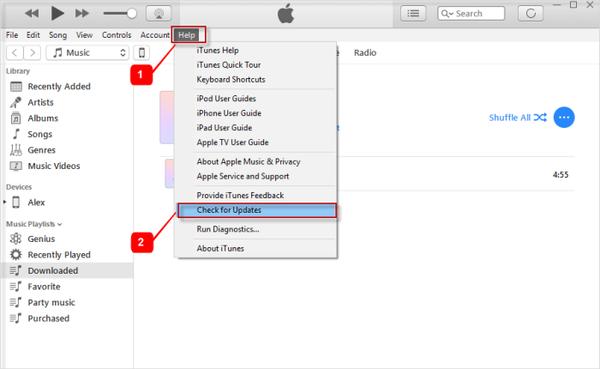 Solution 7. Sign out iCloud account and sign in
Signing out and in iCloud is similar to restarting iCloud to some extent. Please remember to turn off Show Apple Music before you sign out iCloud.
For iOS device with iOS 10.2 or earlier, go to Settings>Music>Show Apple Music to turn off the option Show Apple Music. Then go to Settings>iCloud, you will find both Sign Out and Sign in options. First sign out then wait for minutes to sign in again.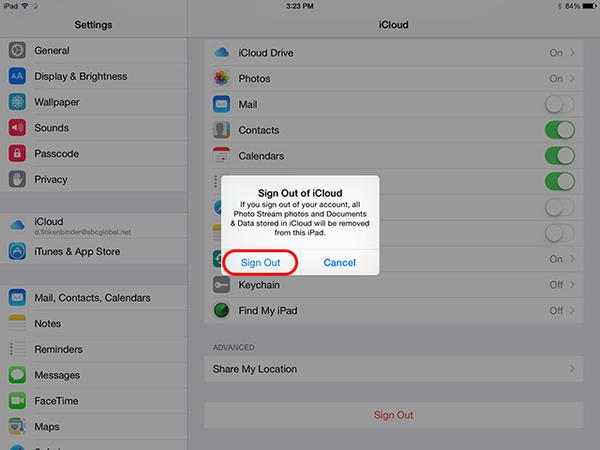 For iOS device with iOS 10.3 or more advanced, you can log out iCloud by following steps below:
Step 1 Go to Settings > [the name of your Apple ID] > Sign Out.
Step 2 Type in your Apple ID password and tap Turn Off
Step 3 Slide the button beside the data you want to save on your device.
Step 4 Tap Sign Out twice to confirm the operation to sign out your iCloud.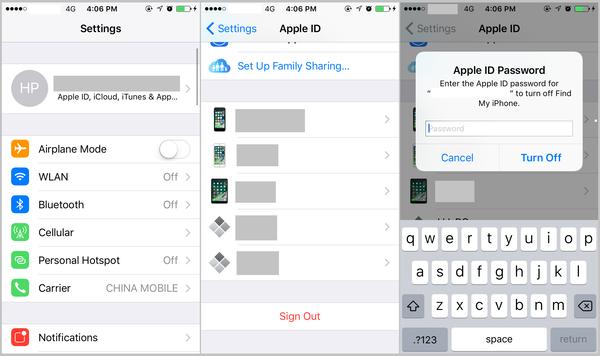 Solution 8. Check the storage
If you will run out of your iPhone/iPad storage soon, running Apple Music app will be a burden to your iOS device. In this case your Apple Music app may keep crashing or unresponsive. So please check if the storage of your iPhone or iPad is running out. If so, please transfer some large files, photos or videos to your computer with the powerful iOS data transfer- Aiseesoft FoneTrans to release the space of your iOS devices.
Solution 9. Launch Apple Music in a different way
Normally we are used to launching Apple Music by taping the Apple Music icon in the home page. If your Apple Music is not working properly, you can try another way to launch Apple Music, maybe it can make a difference.
Go to Settings>Music>Join Apple Music.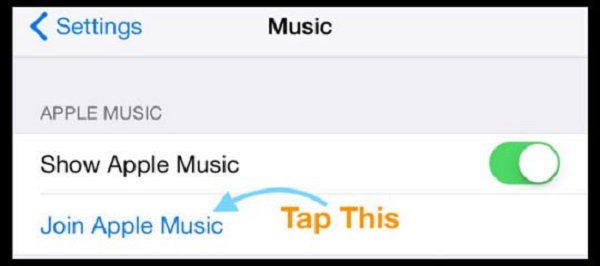 Solution 10. Change the Region/Country of Apple ID
As Apple Music doesn't work in some regions, some users fix the Apple Music not playing on iPhone or iPad issue by changing the Region/Country of their Apple ID. You can try this method too.
Step 1 Go to Setting> [the Name of your Apple ID] > iTunes & Apple Store.
Step 2 Tap your Apple ID > View Apple ID > Confirm with Touch ID.
Step 3 Choose country/Region > Change Country or Region.
You can change Apple ID country to United States, where Apple Music is always allowed to play.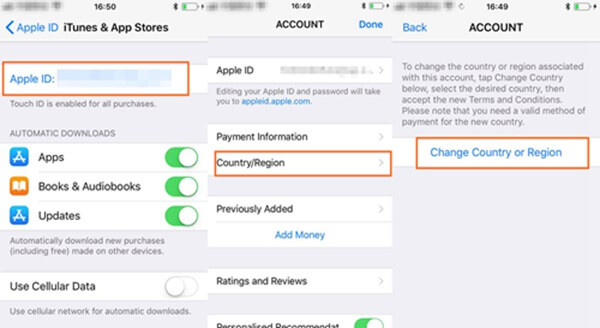 Solution 11. Restore iOS device to factory settings
The last solution to fix the Apple Music app not working problem is to factory reset your iPhone or iPad. This operation will restore all settings of your iPhone/iPod to the default state. Please keep in mind to backup your iPhone/iPad before you do a factory reset, because it will erase all the data and settings from your iPhone or iPad.
Part 4. Fix Apple Music not working issue with professional tool
If your Apple Music freezes or crashes and cannot work any more even with all the solutions mentioned above, now you'd better recourse to professional iOS system recovery tool to fix the problem. Aiseesoft iOS System Recovery is one the best iOS recovery software that can help iOS users fix all kinds of iOS system problems including iOS device stuck in DFU mode, recovery mode, Apple logo or frozen state. It can help your iOS system back to normal state easily and securely.
Guide to use iOS System Recovery
Step 1 Download and Launch Aiseesoft FoneLab – iOS System Recovery.Z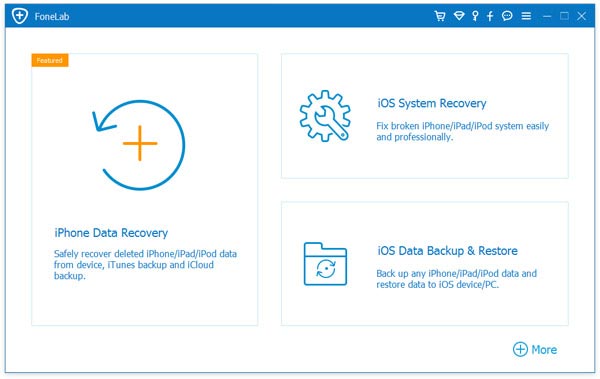 Step 2 Select Fix Mode to begin to fix Apple Music not working.
Step 3 Manually select the exact information of your iOS device.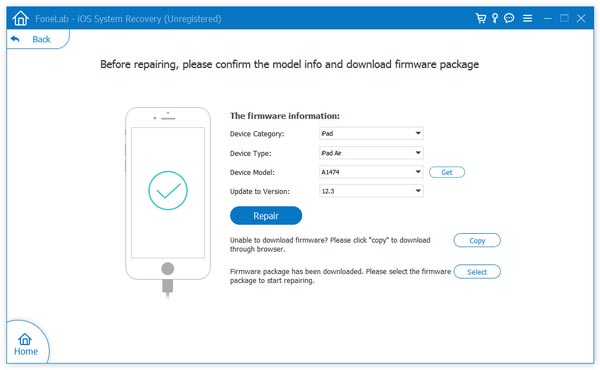 Step 4 Click "Repair" button to download the repaired plug-in and start to fix the Apple Music app not working problem.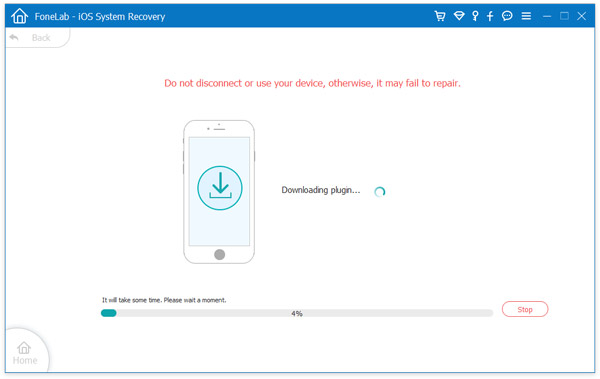 With the complete 11 solutions summarized above, you can easily fix Apple Music not working on iOS 11/12. If the regular methods do not work, restoring your iOS device to factory settings or turning to a professional iOS recovery tool can be your last choice. If you are facing Apple Music not working issue with new symptoms, please leave a comment below, we will update the guide as soon as possible to offer more help.