iPhone/iPad Not Charging? Fix It Now
More cool features and better display effects make you increasingly rely on your iOS device like iPhone, iPad and iPod. You can feel the progress in many aspects of the mobile front, except for the Li-ion battery technology. During the daily usage, you may easily feel anxious when you notice the battery is becoming flatter and flatter. In order to fix the issue, many Android flagship phones are equipped with fast charging function. However, if you choose iPhone/iPad and it is running out of battery, you have to quickly find a place to charge it.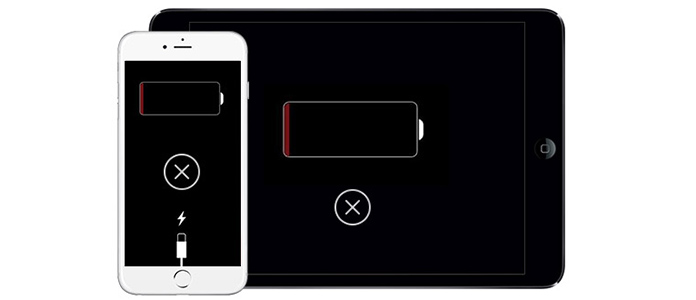 What if you find out that your iPhone or iPad is not charging or charging very slowly? Why is my iPhone/iPad not charging? If you've tried everything you can do and iPad/iPhone still stays in "Not Charging" condition, do not hustle to change a new battery, you can use our methods to fix iPhone 12/11/XS/XR/X/8/7/SE/6/5/4S, iPad Pro/Air/mini not charging problem.
Part 1. Why is iPhone not charging
Before we learn to fix iPhone not charging problem, it is necessary to know why is my iPhone not charging. Only when we understand the reasons that could be attributed to the issue of iPhone/iPad not charging, can we better fix it. The Here are some commonly known reasons to cause iPhone not charging.
• Not using the apple certified power adapter and the lightning cable that comes along with the box is one of the most common reason to cause iPhone not charging.
• The accumulation of dust on the charging port could make your iPhone fail to charge.
• The software crash installed on the phone along with the logic board causes iPhone not charging.
• A lot of times the reason iPhone does not charge is because of a faulty lightening cable.
• Water and other liquids on the charging port also prevent the phone from charging.
• The battery has outlived its charging cycle.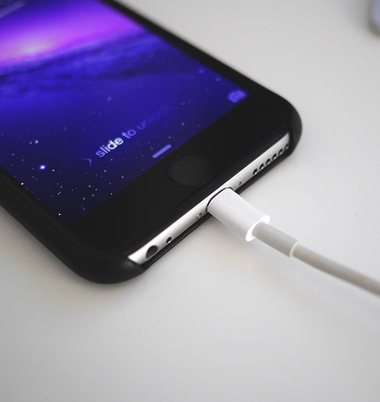 Part 2. How to fix iPhone/iPad won't charge
After learning about why is iPhone not charging, let's come to fix iPhone/iPad won't charge.
When you see a black screen or a black screen with a red battery appears on the screen, or you check iPhone battery perventage to know that your iPhone is in less charge. At that point, you know that you should charge your iPhone, iPad or iPod. If your iOS device is stuck on the image, it means iPad/iPhone is not charging and you need to fix it.
Use the Apple-certified charger
The first thing you should do is to check your charging cable and USB adapter. Make sure you use the original iPhone/iPad charger and USB cable to charge the battery. If your iPad Pro/Air/mini 4/2 is not charging, do not use the iPhone charger to charge iPad. Even from the outside, you will know they are different. Also, you shouldn't charge iPhone with iPad charger.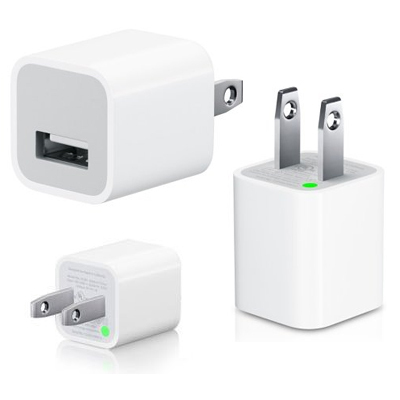 iPhone not charging - Use Apple-certified charger
Check the power outlet and connection
You need to check whether your iPhone/iPad is connected with the wall power outlet firmly. You can try another power outlet to see if the bad outlet causes your iPhone X/8/7/SE/6/5/4 not charging or iPad not charging.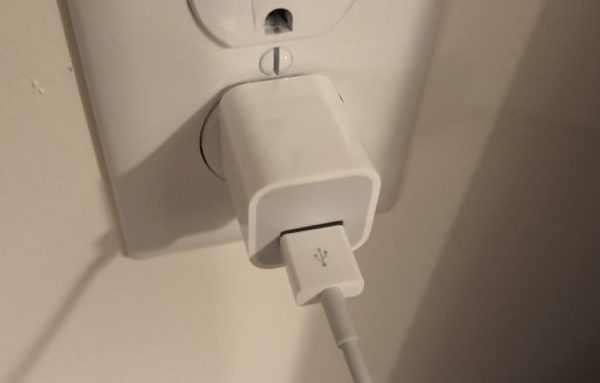 iPhone/iPad not charging when plugged in - Check power outlet connection
Check the charging port
You may also need to check the charging port on your device, in case that there is something against charging there.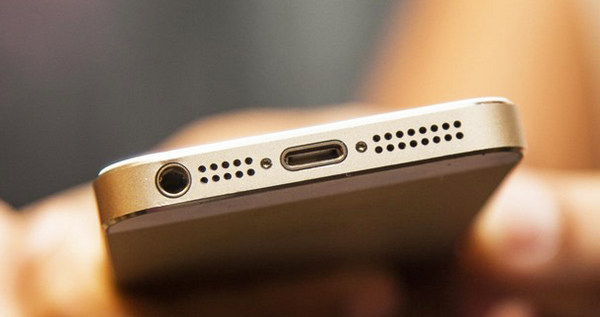 iPhone/iPad not charging - Check charging port
Reboot your iPhone/iPad
If the iPad is locked up and continually gets stuck on the Apple logo, you definitely have reset the iPad. But if it doesn't work, what should you do? You can fix it through the following ways.
Force iPhone iPad to reboot
After you change another wall power outlet and make sure the hardware is in good condition, you can try solving software problem to fix the iPhone/iPad won't charge problem.
Press the Power button about 5 or 6 seconds and slide the Shut Down button to turn off your iOS device. If your iPhone/iPad/iPod still freezes in there, you can force it to reboot.
Force iPad/iPhone to restart
Hold the Power and Home button (Volume Down Button and Power button on iPhone X and later) at the same time for about 10 seconds. Apple logo will disappear and then be back to the screen. Release the buttons when you see the Apple logo again. And your iPhone/iPad will reboot itself. After that, you can charge it to see if the iPhone/iPad not charging issue has been solved.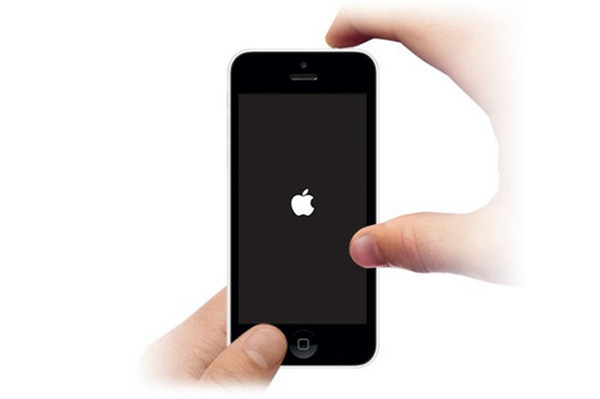 iPhone/iPad will not charge - Hard reset frozen iPhone
Reset all content and settings
Maybe that is your last choice to fix iPhone/iPad won't charge problem. To solve any software related issue, you can operate a hard reset. Navigate to Settings > General > Reset > Erase All Contents and Settings to reset iPhone iPad.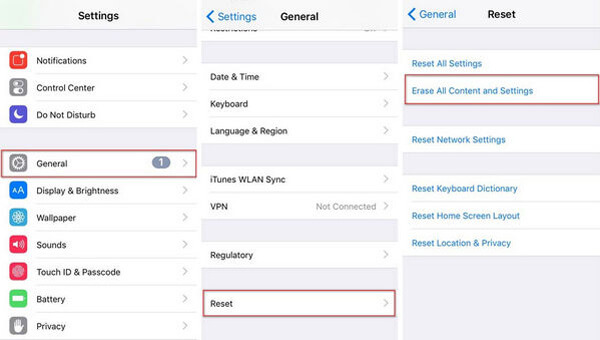 iPhone/iPad not charging - Erase all content and settings
It will take a few minutes to complete the whole resetting process. Then you can charge your device to check if the problem has been fixed. Certainly, you need to restore your iPhone/iPad from iTunes/iCloud backup.
Resetting iPad will erase all data on iPhone iPad, so we suggest you back up iPad firstly.
Last surprise
There is also another last trying before you decide to restore your iPhone/iPad or switch to a new battery. This method may sound a little bit funny, but it really takes lots of iOS devices out of "Not Charging" condition. Every device has its own normal working temperature, so does Apple device. If the temperature is beyond its full range, iPhone/iPad/iPod will no longer work normally. So if you are facing the iPhone/iPad not charging problem and the ambient temperature is too high or too low, you should first put your device back to its normal working temperature.
Part 3. How to recover the lost iPhone/iPad data
We don't want to see you lost any treasured data during the process of fixing iPhone/iPad not charging. But if you mistakenly to delete some data when fixing the issue of iPhone not charging, you can free download the iOS Data Recovery to recover the deleted or lost data for you.
Step 1 Launch this powerful data recovering software on your PC/Mac.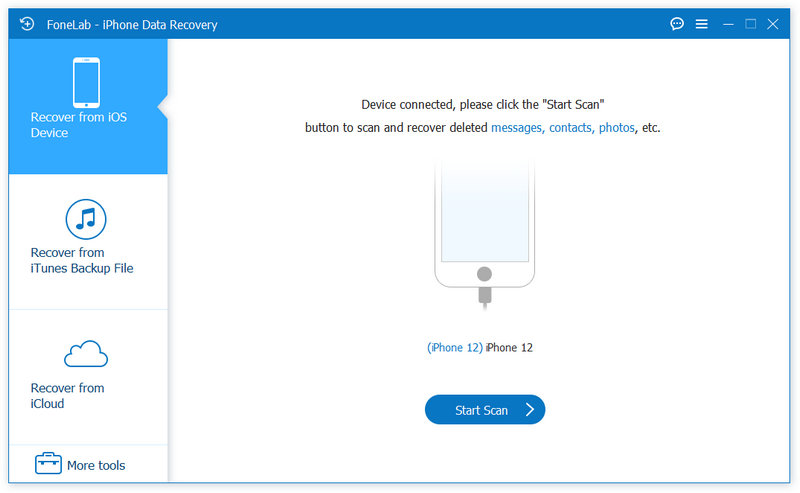 iPhone not charging - Launch iOS data recovery
It enables you to restore the deleted or lost data from iOS device and iTunes/iCloud backup.
Step 2 Choose to recover data from iPhone/iPad/iPod or iTunes/iCloud backup according to your need.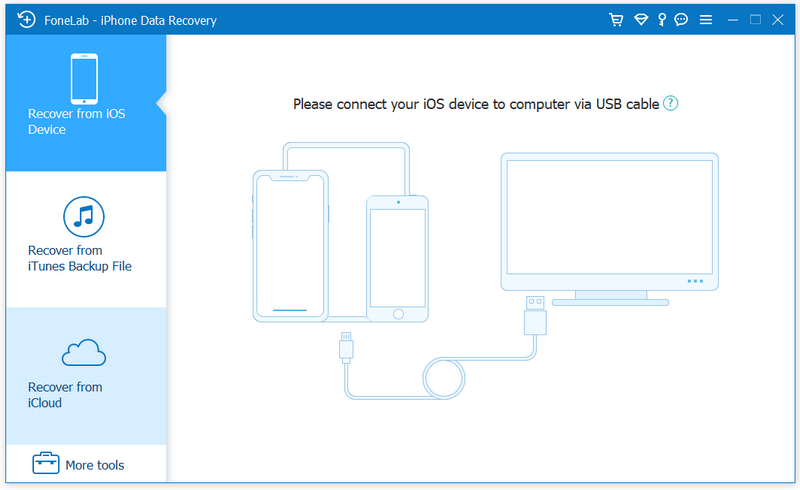 Don't miss: Wireless Charger Not Working on iPhone
Fix iPhone not charging - Recover data from iPhone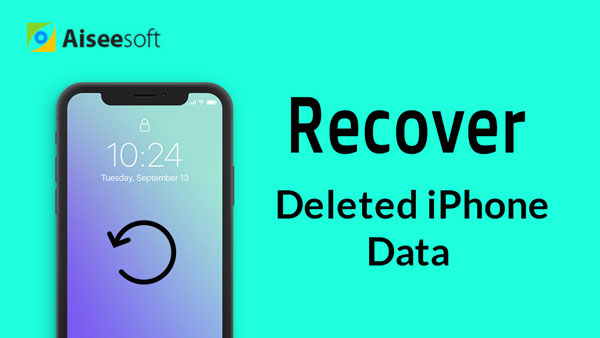 Scan your device or iTunes/iCloud backup file, then you can preview the files you want to restore them with just one click.
Get the deails in this post to restore data from iCloud abckup.
In this article, we mainly talk about why is iPhone not charging, and how to fix iPhone/iPad not charging. If you happened to meet this problem, you can try these methods we mentioned above to solve it. Hope you can easily get out of iPhone/iPad won't charge issue. If these ways still don't work, you should Contact Apple Support to return your device to Apple for repair.