[Fixed] iPhone Screen Flashing? Here Are Updated Solutions
I have an iPhone 11. The screen was cracked and replaced. But now the iPhone 11 screen is flickering. What causes this and how could I fix it?
There are flickering lines on my iPhone XS screen…
My iPhone screen is flickering after dropping…

iPhone Screen Flashing
If your iPhone screen flashes within 30 days since you bought it, you can replace a new one at the local Apple Store directly.
However, what if your iPhone screen is flickering and unresponsive after the warranty service?
Fortunately, you can get several detailed solutions of iPhone screen flickering and unresponsive here.
Part 1: Why Is the iPhone screen Flickering and Unresponsive
To start with, let's figure out why there are flickering lines on your iPhone screen. Actually, software-related problems and hardware-related issues cause the iPhone screen flashing error mainly.
In most cases, physical damages are hard and expensive to be fixed. For instance, if you want to fix a water damaged iPhone, then you need to seek help from professionals and pay money.
Sometimes an iPhone freezes, flashes or even no response can be caused by many reasons, like improper operations, app crashes and more. If you are sure that your iPhone was not exposed to such hard damage as water damage or other serious issues, then you can fix an iPhone screen from flickering successfully here.
Part 2: How to Fix iPhone Screen Flashing
From this section, you can learn how to fix iPhone screen flickering lines and other similar problems. It's OK if you fail to figure out the real cause, you can follow steps below to get rid of iPhone screen flashing on and off easily.
Method 1: Close All Current Running APPs
Step 1 Double click the "Home" button.
Step 2 You can see all open apps displaying in thumbnail mode.
Step 3 Force quit each app one by one.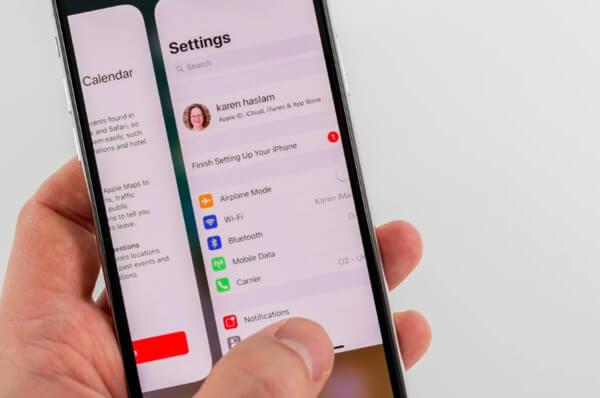 Method 2: Turn Down the Brightness
Step 1 Open "Settings" app on your iPhone or iPad.
Step 2 Scroll down and choose "Display & Brightness" from the list.
Step 3 Set the brightness to the lowest.
Step 4 Check if the iPhone screen is still flashing or not.
Method 3: Disable Zoom Feature
Step 1 Launch iPhone Settings app.
Step 2 Choose "Accessibility" from the "General" category.
Step 3 Switch off the "Zoom" option.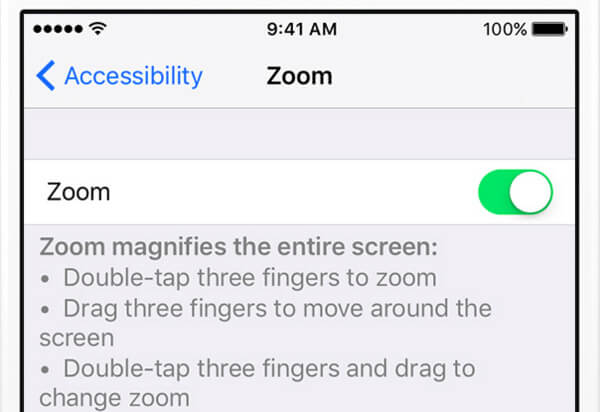 Method 4: Reduce Motion
Step 1 Choose "General" from the "Settings" app.
Step 2 Select the "Accessibility" option.
Step 3 Trigger the "Reduce Motion" option to the "Off" state.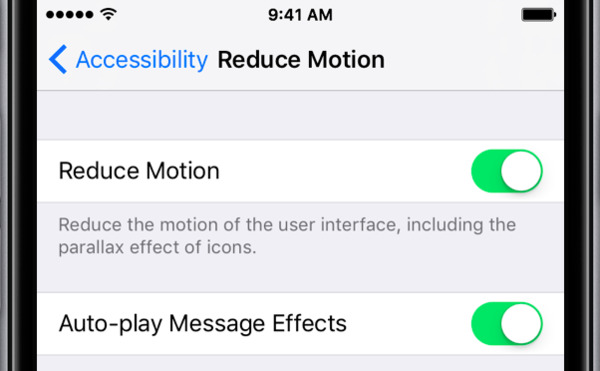 Method 5: Enable Reduce Transparency
Step 1 Choose "Settings", "General" and "Accessibility" in order.
Step 2 Tap "Increase Contrast" and select "Reduce Transparency".
Step 3 Turn on the "Reduce Transparency" option.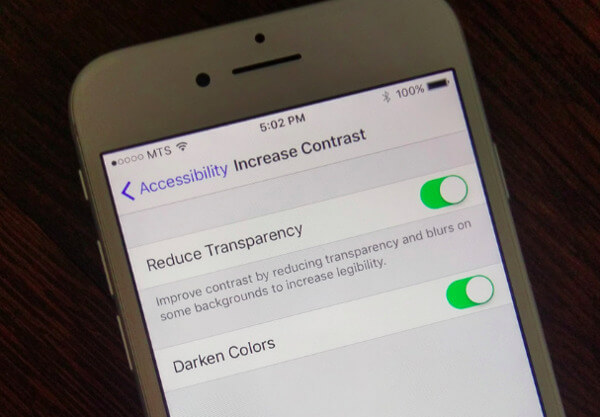 Method 6: Hard Reset Your iPhone
What's more, you can force restart your iPhone to bypass iPhone screen flickering lines and other issues. It is a simple but powerful solution towards most system crashes. Different iOS devices require different operations slightly.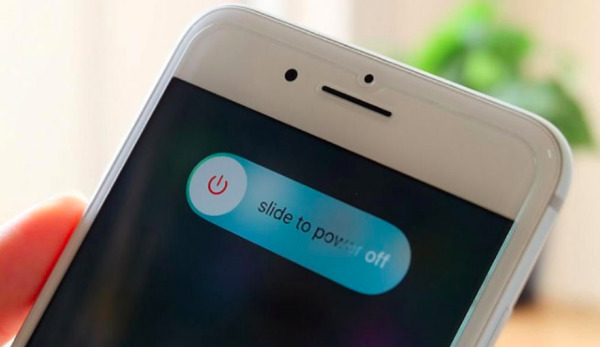 Part 3: Ultimate Way to Fix iPhone Screen Flashing without Physical Damages
If above methods are useless, then you can turn to Aiseesoft iOS System Recovery for help. This program can help you recover iOS system and fix unknown errors without data loss. Consequently, you can fix iPhone screen flashing black and white and other problems safely too.
Main Features of the iPhone Screen Flickering Fix Software
Fix iPhone from blue screen, frozen, loop restart and other abnormal situations back to the normal state.
Fully compatible with iPhone 15/14/13/12/11/XS/XR/X/8/7 and all iOS devices.
Offer a safe, clean and easy-to-use interface.
Steps to Fix a Flashing and Unresponsive iPhone
Step 1 Connect an iPhone to the computer
Launch Aiseesoft iOS System Recovery on your Windows or Mac computer. Then connect your iPhone to the computer through a lightning USB cable. Later, you can click "Start" to scan your connected iOS device.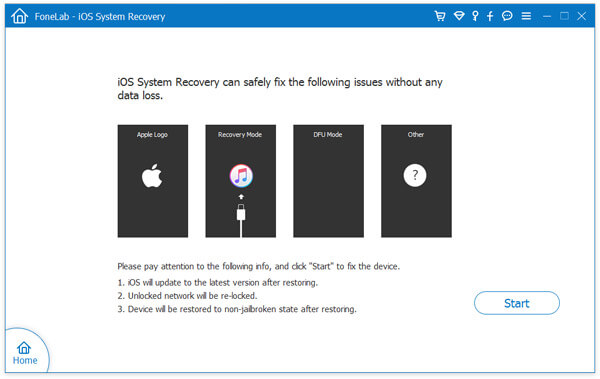 Step 2 Enable DFU mode
Follow the on-screen instruction to put your iPhone into DFU mode. Well, you can enter the Recovery mode on your Apple device, too. Then you can see the information about your iPhone. Check and correct the wrong items if necessary.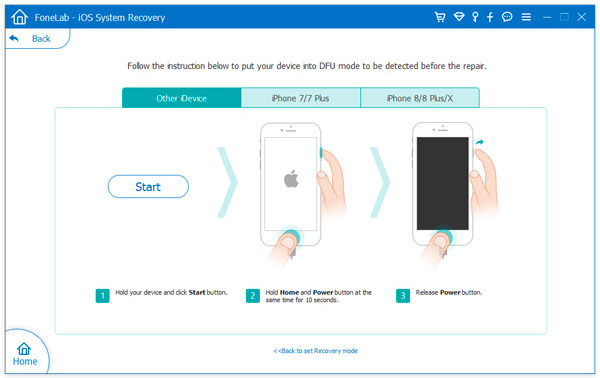 Step 3 Fix iPhone screen flashing without data loss
Click the "Download" option to start downloading firmware and other required data. Be patient and wait until the process finishes. Well, the iPhone screen flickering and unresponsive issue can be fixed automatically.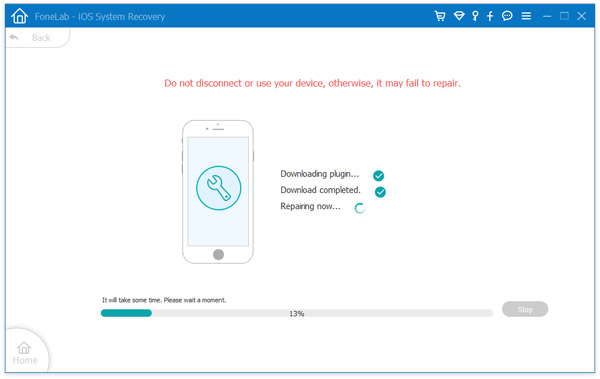 You may need: Best call flash app to make your phone flashes.
Does your iPhone work normally? If you still have the iPhone screen flashing issue, just feel free to contact us. We are glad to help you solve any question whenever you need.