What You Can Do to Troubleshoot Finder Not Responding on Mac
It is annoying that Finder responds slowly or keeps crashing on Mac randomly. The Mac Finder app not responding issue is reported frequently after the latest Mac OS X update. You can do nothing on Mac, but wait until Finder go back to work. Why is Finder not responding? Here're possible reasons that might cause Mac Finder stop responding.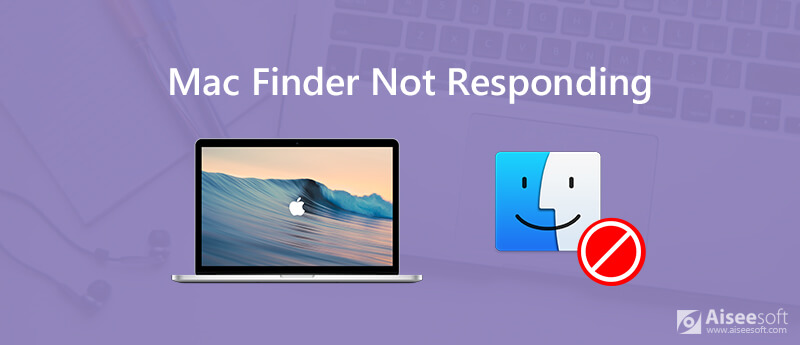 The corrupted Finder internal configuration
Active indexing slow down Finder
Store too many files in Mac startup disk
Corrupted Finder preferences
Now, let's read together to fix Mac Finder slow or not responding with the following solutions.
Part 1: Finder Is Slow but Can Still Responding
When you use Finder to search files or open folders, it takes long time to respond. What you can do to fix Finder is slow but working, Finder keeps crashing, Finder search not responding and more? Just read and check.
1. Lack Enough Storage Space
If you store too many files on Mac, the Mac running speed will slow down. All Mac apps will crash frequently. You can choose "About This Mac" and then "Storage" from the "Apple" drop-down list to have a check.
If the available space is 20% or lower, you need to clean up Mac. Aiseesoft Mac Cleaner can help you detect and remove any junk file in clicks. Moreover, you can completely uninstall Mac apps and monitor system performance within the program. Here're the main features that Mac Cleaner can do when your Mac is running out of space.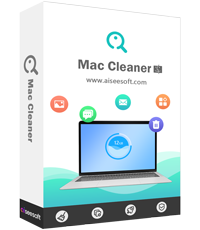 Downloads
Clean Mac up flexibly and easily, including junk/unneeded/large/old/duplicate files.
Monitor disk utilization, battery status, memory performance and CPU usage in real time.
Delete browser data and make the file irrecoverable.
Support iMac, iMac Pro, MacBook, MacBook Air and MacBook Pro.
Step 1 Free download, install and launch Mac Cleaner via the above download icon. In the "Status" section, you can monitor the current system status of Mac.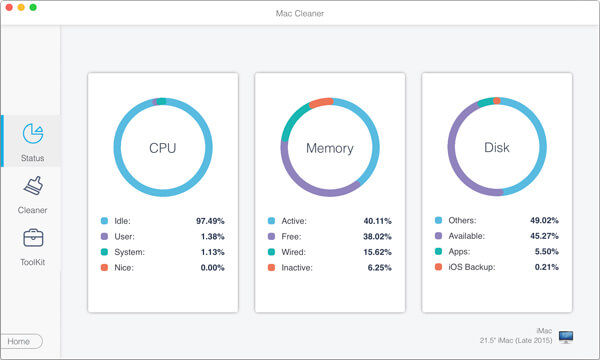 ---
Step 2 Choose "Large & Old Files" in the "Cleaner" section. Of course, you can choose other options to delete system junk, duplicate files and more.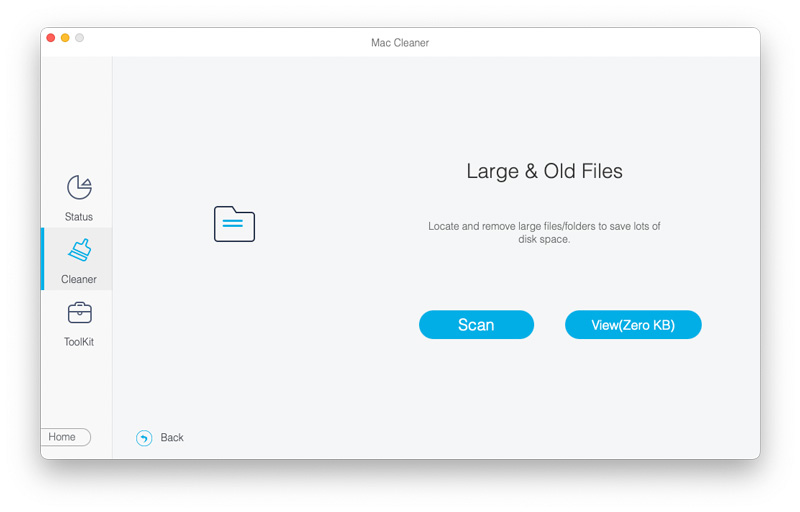 ---
Step 3 Click "Scan" to scan for useless files on Mac with large file sizes. Later, you can click "View" to check details.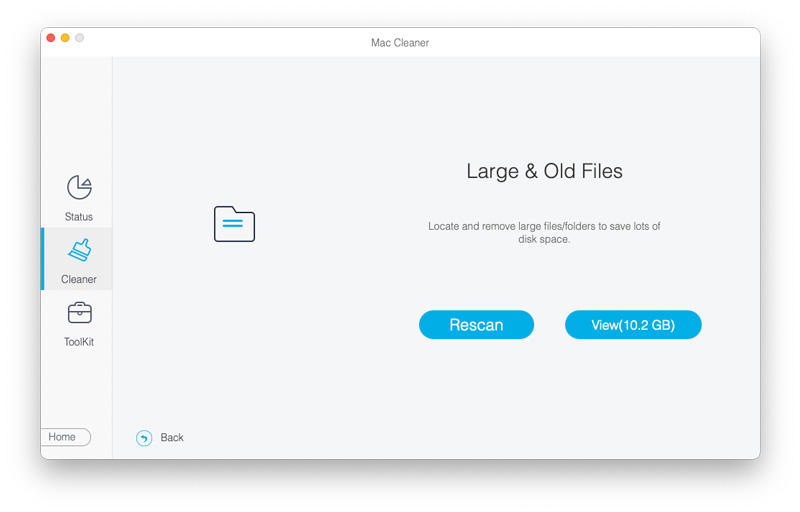 ---
Step 4 Browse and select large and old Mac files to delete. Click "Clean" to start deleting the selected files.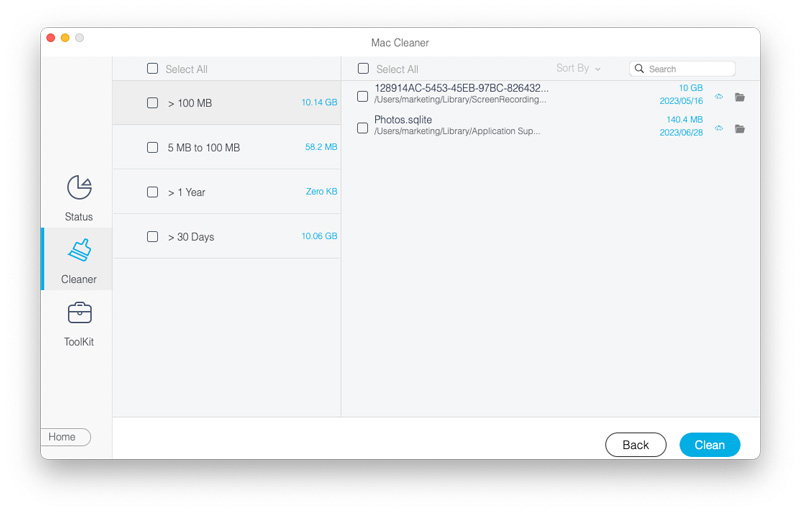 After that, restart Mac to check if the Finder not responding or working problem still exist or not.
2. Spotlight Is Indexing
If you have updated Mac OS X recently, or you just transfer files from an external hard drive to Mac, Spotlight needs to index all new Mac files. During this time, your Mac will run slowly because of Spotlight indexing. Consequently, MacBook Pro Finder is not responding, as well as other applications.
You can open Spotlight and type something in the search engine. If there is an "indexing" message, it means the indexing Spotlight slow down the Mac Finder app. Thus, you can turn off Spotlight to fix Finder not responding on startup or external hard drive.
3. Something Wrong with Finder Preference Files
Actually, the problematic Finder preference files can cause Finder not working on Mac too. You can delete finder.plist file to solve the problem. Do not worry about that. When you reboot Mac, the Finder preference will appear automatically.
Step 1:
Type "~/Library/Preferences/" in the Spotlight.
Step 2:
Click "TOP HIT" to open the Finder "Preferences" folder.
Step 3:
Find the "com.apple.finder.plist" file in the list.
Step 4:
Choose "Move to Trash" in the right-click menu.
Step 5:
Close Finder and restart Mac to fix Finder not responding in Mojave, High Sierra and more.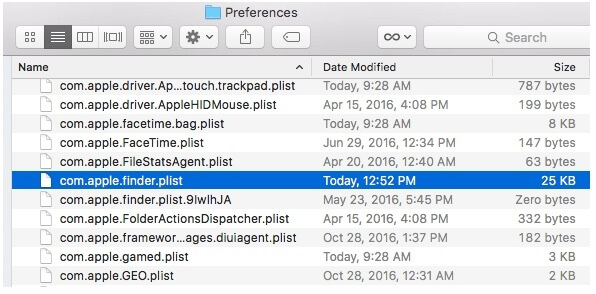 Part 2: Finder Is Completely Not Responding
If Finder is not working or you cannot open Finder on Mac, you need to run Terminal command to delete preferences files in the Mac Finder app. It is not a recommended way for beginners. Because the wrong operation may lead into worse problems than Finder not responding or freezing.
Step 1:
Choose "Applications" followed by "Utilities" to get the "Terminal" app.
Step 2:
Type "rm ~/Library/Preferences/com.apple.finder.plist" in the Terminal prompt.
Step 3:
Press "Enter" to run the command.
Step 4:
Restart Mac. Then you can run Finder again to see if Mojave or High Sierra Finder not responding or not.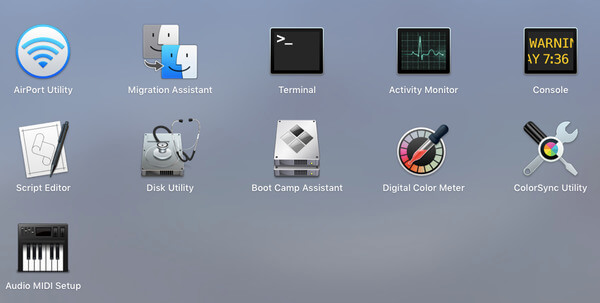 Part 3: Small Tips to Fix Finder Not Responding
When your Mac Finder freezes or stops responding suddenly, you can use some tricks to troubleshoot Finder issues. Well, you can fix Mac camera not working and other similar problems with the following methods too.
1. Force Quit Finder
Make sure the Finder window is on the foreground on your Mac computer. Then press the "Shift" key and unfold the "Apple" list on the top left corner. you can see "Fore Quit Finder" in the list. Later, you can force quit Finder to fix Mac Finder not responding or slow.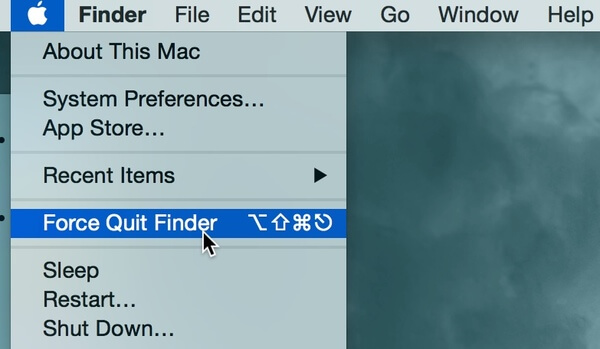 2. End Finder in Activity Monitor
If Mac Finder is still not responding after relaunch, you can force quit Finder in another way. Activity Monitor can track all running apps on Mac. When you encounter the Finder search not responding and other questions, you can launch the Activity Monitor and choose "End the task"/ "Restart the task" from the "Activity Monitor". Later, you can relaunch Finder to see if Finder works well or not.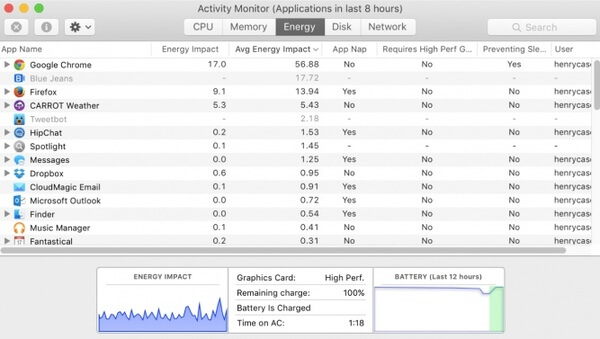 You can use the above methods to fix Finder not responding after Mojave update or other issues successfully. To be honest, keep Mac tidy is a good way to bypass Finder freezing or slow at searching or responding. You can check out the Mac startup disk full tutorial to keep Mac clean and healthy.

Leave your comment and join our discussion