[Solved] How to Fix Samsung Odin Mode
"This morning when I turned on my Samsung Galaxy S6, I find my phone screen get stuck in a "Start" interface at the top and below is the Android logo. It does not work even if I press any button on my phone. I Google to find my Samsung phone enter into Odin mode. But it seems useless to help me remove this trouble in the ways online. Who can help me?"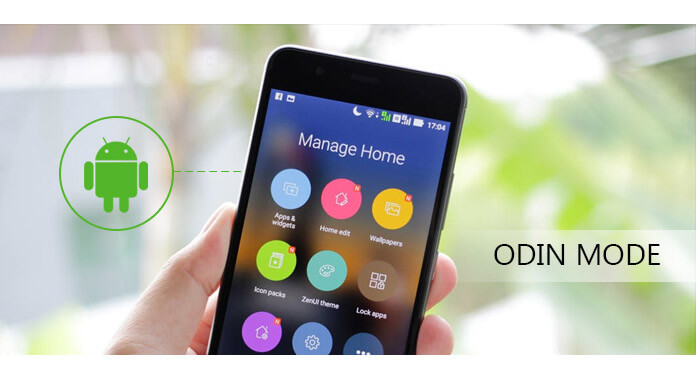 If you use Samsung phone, the problem you may suffer from is Odin mode. What is Odin mode? How to get out of this mode? What is the danger of Odin mode? How to use or fix Odin mode? ... Surrounding Odin mode, you may have many questions. DO not worry, and keep reading this post to find all solutions one by one.
Part 1. What is Odin mode
Odin mode, also names as Download mode, is especially for Samsung phone. When your Samsung phone gets stuck in Odin monde, you will be able to flash whatever to the internal flash memory via USB cable by connecting your phone to computer. However, it is possible to go wrong and Odin mode is broken and phone is hard-bricked. SO you should be careful of dealing with Odin mode if you are fresher.
Part 2. How to use Odin mode
Odin mode will do you a favor to flash internal memory, so you may want to access Odin mode. Samsung Galaxy phones and tabs show you the ways to enter Odin mode.
For Samsung Galaxy devices: Power off the phone > Press "Volume Download", "Home" and "ON" meanwhile and hold them till you see a warning screen (yellow triangle with exclamation mark inside) > Press "Volume Up" to enter to Odin mode, where Odin mode is advertised by red text in the left upper corner.
For Samsung Galaxy Tab: Press "Volume Download" and "ON".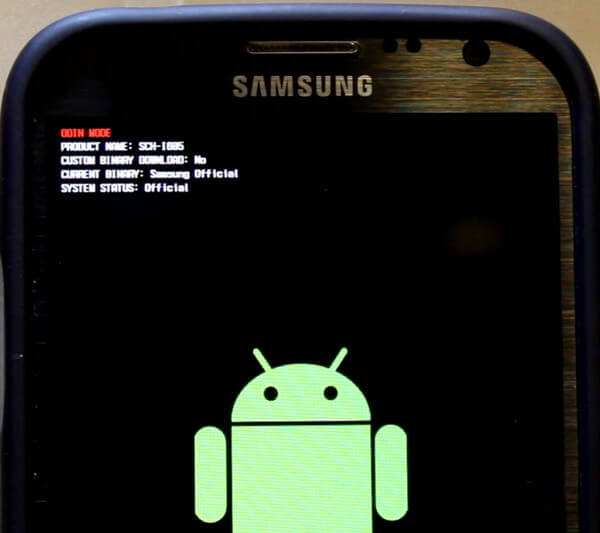 Part 3. Samsung phone get stuck in Odin mode? Get out of it
If your phone is mistakenly led to Odin mode, and you want to get out of it, then you could fix it with a free tool. Broken Android Data Extraction, which enables you to fix your Odin mode for free.
Broken Android Phone Data Extraction
Broken Android Data Extraction is the Android system repair tool and data backup utility.
Fix lock-screen, damaged, frozen, crashed, non-responding phone to normal.
Extract videos, photos, music, contacts, messages and more from password-forgotten Android device.
Support most Android device, including Samsung, HTC, LG, Huawei, Sony, etc.
Recover deleted data from Android phone/SD card.
Step 1 Run this tool on your computer, and click "Broken Android Data Extraction" > Select the right mode and click "Start".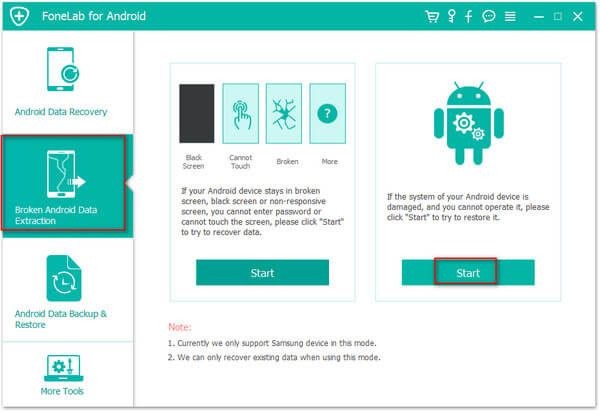 Step 2 Tick the second option of "Stuck in Download mode", and connect your phone to computer with USB cable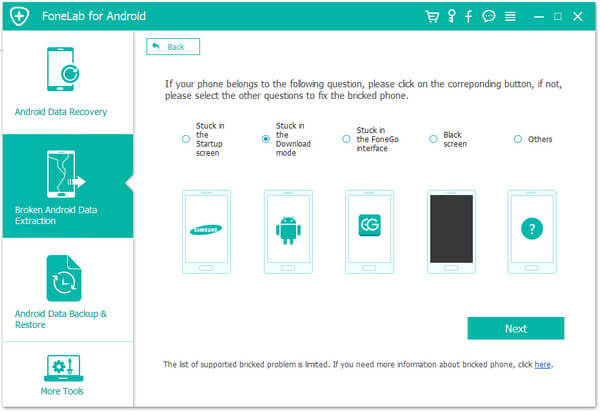 Step 3 Select your phone model and name > "Confirm" to continue the steps as below.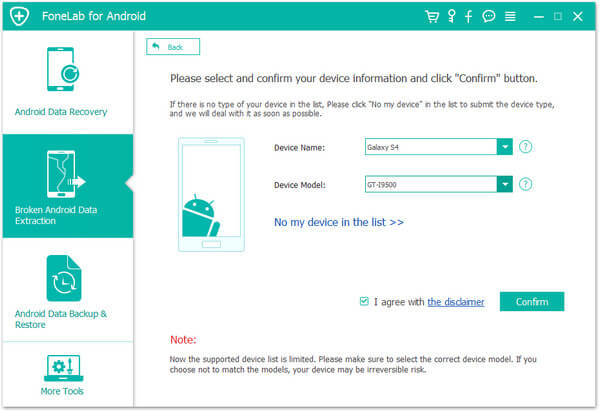 Step 4 Wait seconds, and your phone will get out of Odin mode.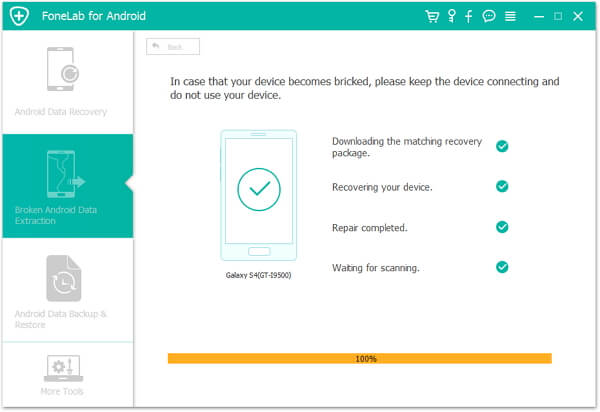 In this way, your phone will get rid of the situation where Odin mode downloading and do not turn off target.
Part 4. Odin flash stock failed? Fix it
If you happen to use Odin mode to flash your phone, but the process seems to be not completed successfully, then you should do as the steps:
On your phone, go to "Settings" > "Security" > Deselect "Reactivation Lock".
After making the settings on your phone, you could go back to Odin mode to flash Stock ROM/firmware again.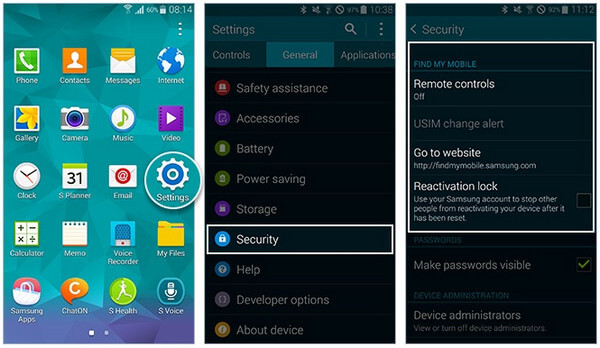 Part 5. FAQs of Odin mode
How much time does Odin mode take?
Commonly, the flashing process in Odin mode should take about 10 to 12 minutes. It may take some time for your device to reboot.
Why is my phone in Odin mode?
Perhaps you choose to flash your phone in Odin mode but the screen gets stuck during the downloading.
Is Odin mode bad?
Yes. Users can flash their phone in Oldin mode. If something wrong and the Oldin mode is broken, the phone will no longer boot and become hard-bricked.
Conclusion: This post focuses on the issues about Odin mode, and more topics about Odin mode are welcome to improve this help document.
Extended reading: If your phone is bricked after a failed Odin mode use, you should jump to fix bricked phone Android.