How to Fix Brick Android Phone
I just wanted to root my Samsung Galaxy S5 and delete some useless apps. However, my Galaxy S5 has been bricked since I rooted my Samsung phone. What can I do to fix brick Android phone without data loss? Because I have a lot of important information stored on Samsung Galaxy S5 phone. Can anyone help me?
It is great for Android users to play around with their devices like testing new ROMS, rooting Android phone, and more. But sometimes things would go wrong. Like the situation mentioned above, you may end up with a brick Android phone unfortunately. Why your Android phones/tablets get bricked? How to fix a brick Android phone? How to recover Android data from a brick phone? This article would give you the answer.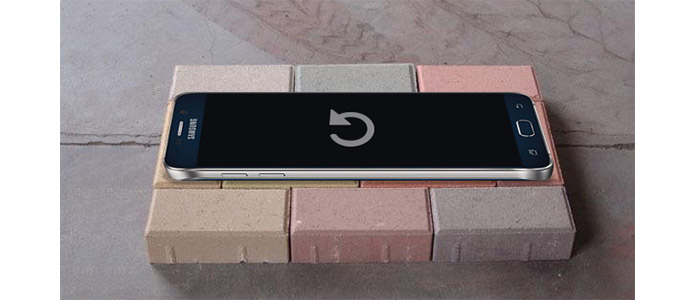 Fix Brick Phone
Part 1. How an Android phone may get bricked
Bricking can be classified into two types, hard brick and soft brick. Hard brick will let your Android phone turn to be no signs of life. You never power on the device and there shows no vendor logo anymore. Soft brick usually takes up when the device fails to boot correctly and let it be stuck on the vendor logo, boot animation, restart endlessly, or get a white or black screen of death.
The most common reason for your Android phone to get brick is incorrect installation of Android updates or operating system update. Suppose you are trying manually to update your Android phone to newest version. For this you start the update process, but reaching half way you find that your phone is not responding anymore. Your phone is bricked due to various reasons, updates may not be compatible with the phone, updates may not be tested for threats, etc. Apart from this, unwanted modifications made in operating system by viruses or installation of some unsecure application may also become a reason for Android to get bricked.
Part 2. How to fix brick Android Phone and recover Android data
To better fix your bricked Android phone back to normal, you can use Broken Android Data Extraction, the world's first-classed Android data recovery tool from any broken Android devices. It is able to recover contacts, photos, videos, messages, call logs and more from the broken Android phone or tablet. The software works best with Samsung Galaxy devices. Now let's see how to use Broken Android Phone Data Extraction to fix brick Android phone.
Step 1Launch the program and select "Broken Android Phone Data Extraction" mode from the left. Click the "Start" button if you are able to operate your Android phone, if not, click the "Fix Device" button.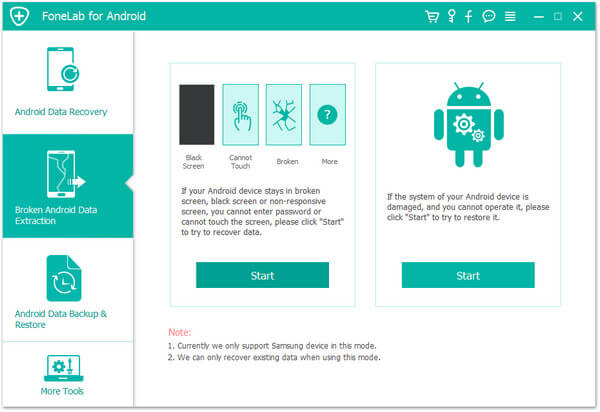 When you choose "Fix Device", you are able to choose the main issue you are encountering when your Android phone is stuck in the startup screen/download mode/FoneGo interface/black screen or others. Then click "Next".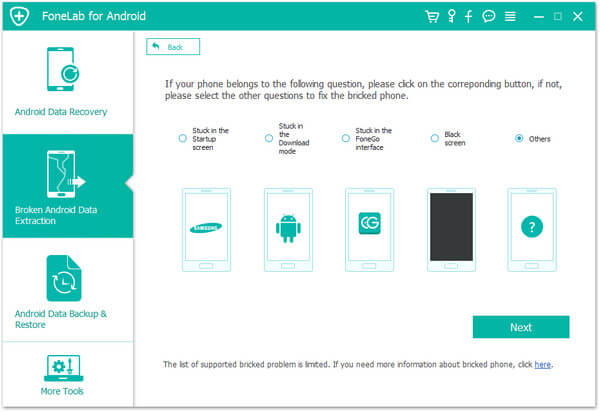 Step 2On the new window, choose the device name and model of your Android phone. Click the "Confirm" button.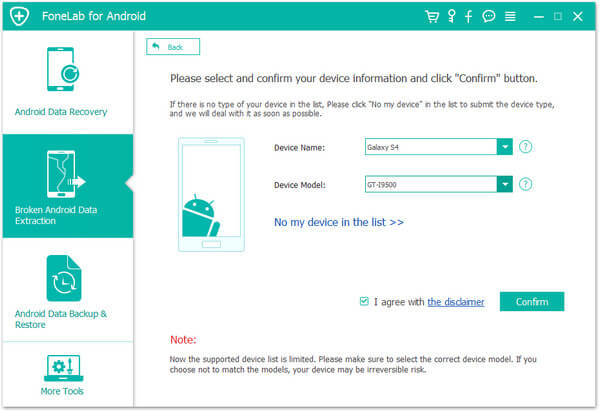 Step 3Follow the simple guide to let your Android phone enter Download Mode. Power off the phone > press and hold three buttons: "Volume Down", "Home" and "Power" > press the "Volume Up" button to enter the "Download mode".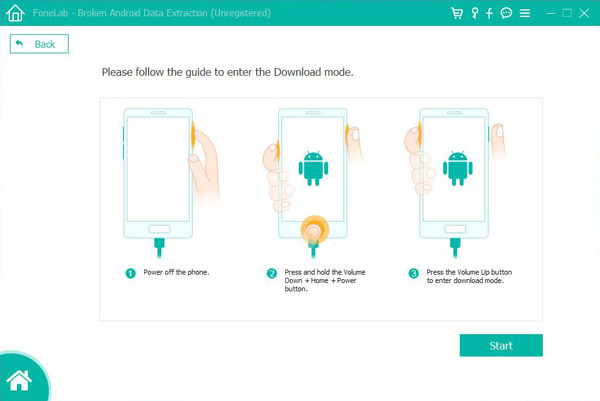 Step 4Connect your Android device to the computer and the program will download recovery package and then start scanning your device automatically.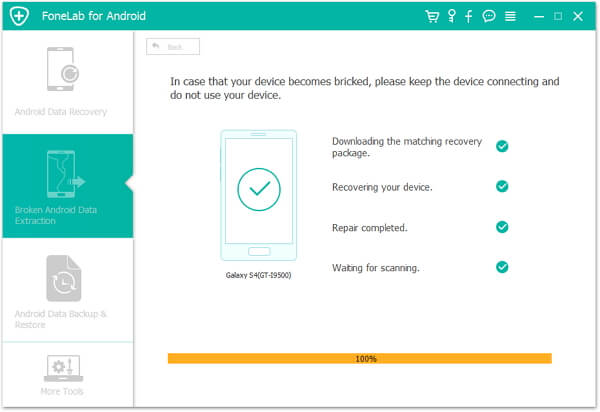 Step 5Wait until your Android is repaired, then you can also use it to recover Android Data. Choose "Android Data Recovery" in the "repair completed" window, Broken Android Phone Data Extraction will list out all recoverable files according to its file types you choose. Highlight the file to preview it. Choose the files that you want to recover and click on "Recover" button.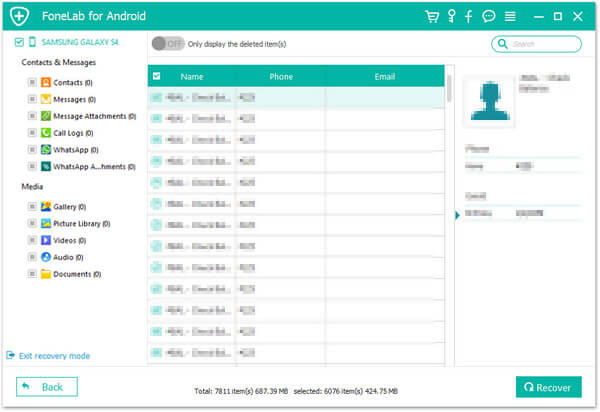 With these simple steps, you have fix a brick phone and recover Android data successfully. Still have more questions about brick phone? Feel free to leave your comments down below.
You can learn the steps from the video below: