How to Switch from JPG to HEIC for on Desktop, Online, and Mobile
Many of us are familiar with the HEIC to JPG conversion task and not the other way around. There must be a reason for that. It is true that JPG photos take up less storage than other formats. The trade-off is that you get less quality as it uses lossy compression. In turn, you will get smaller media files yet compromised quality. HEIC, on the other hand, also offers smaller media files while enjoying the benefits of great quality through its innovative compression.
Thus, many users want to convert their JPG files to HEIC. Not only will it only allow you to enjoy the above benefits. This file type is more efficient if you are using an iOS mobile device. In fact, after being made the default format for iPhones and iPads in 2017, this file type started to be closely identified with Apple. Without further discussion, here are some of the programs to utilize to convert JPG to HEIC.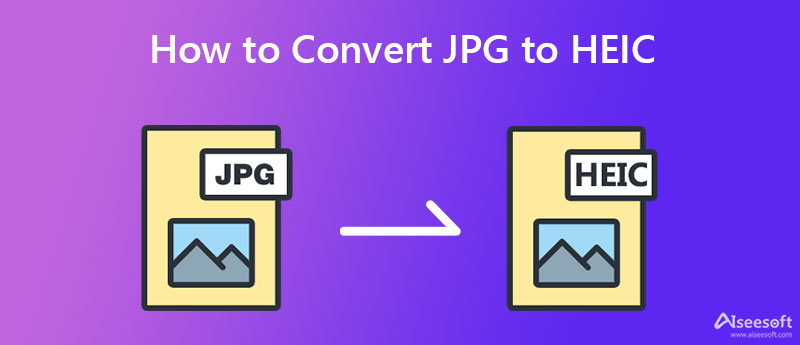 Part 1. How to Convert JPG to HEIC
There are, without a doubt, many ways to convert JPG to HEIC. You have so many options to choose from. Yet, not all of them are efficient. Therefore, we made your work simple by mentioning the best converters for offline, online, and mobile users. Check them out below.
1. Aconvert
You can convert multiple JPG files to HEIC online using Aconvert. The tool enables you to upload from your computer folder and directly from a cloud service, such as Google Drive. Also, it allows you to upload using the online URL of the image you wish to manipulate. Due to the simple menu navigation and user-friendly website layout, you will have pleasure in using this program. The solitary restriction is that you cannot upload files that exceed 200 MB. Nonetheless, you may select the output size and quality in relation to the original JPG file. Let us review the steps in converting JPG to HEIC.
Step 1:
Visit the program page for Aconvert before doing anything else. To access the image converter, navigate to the menu in the left-hand menu on the home page and choose the
Image
option.
Step 2:
Press the
Choose Files
button to add your JPG photos to the program. By hitting the dropdown menu and choosing the proper upload source, you may upload files from other sources.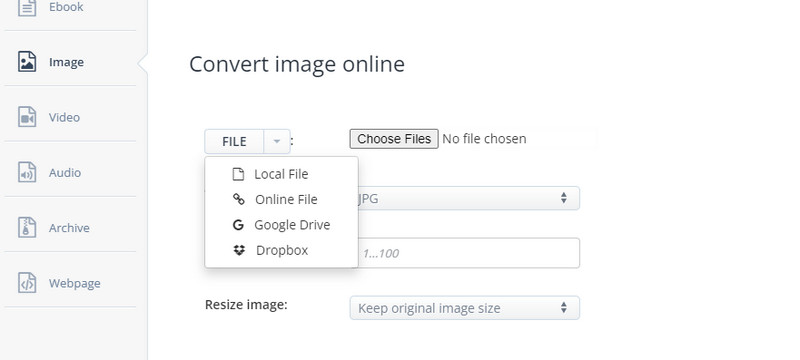 Step 3:
Now, edit the
Target format
by selecting the JPG from the list of options. Then, set the Image quality and image size as well.
Step 4:
Finally, press the
Convert Now
button to begin the converting process. The online program then gives you the option to click the
Download
icon to download the finished file.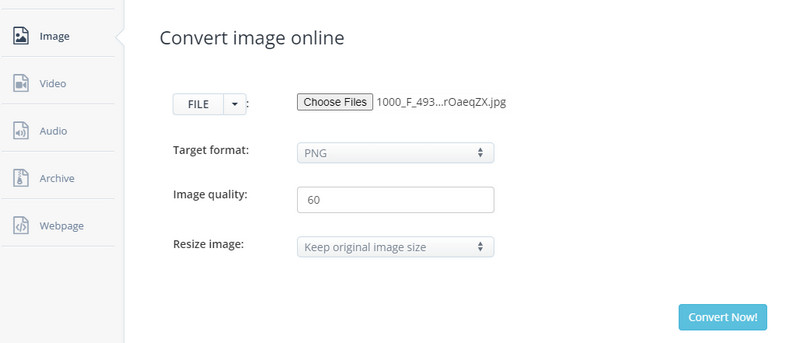 2. Preview App
There is also a program for macOS called Preview that comes with an export feature, allowing you to change JPG to HEIC. Many people, though, and even Mac users, are unaware of this useful feature. On the other hand, it is not a surprise that it manages the HEIC format quite effectively because the high-efficiency format is supported by Apple's iOS devices, like iPhones. Beyond that, users may adjust the quality settings to their desired output. The sole downside of the program is it cannot process files in a batch. Here is a simple guide on how to convert JPG to HEIC.
Step 1:
On your Mac, locate and open the JPG photo you like to convert to HEIC. By default, the photo will be viewed using Preview.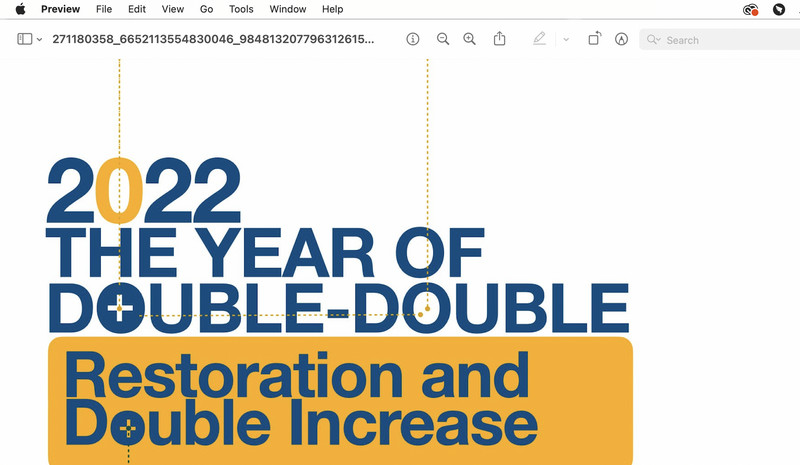 Step 2:
Next, hit the
File
menu and choose
Export
. Then, the export dialog box will appear.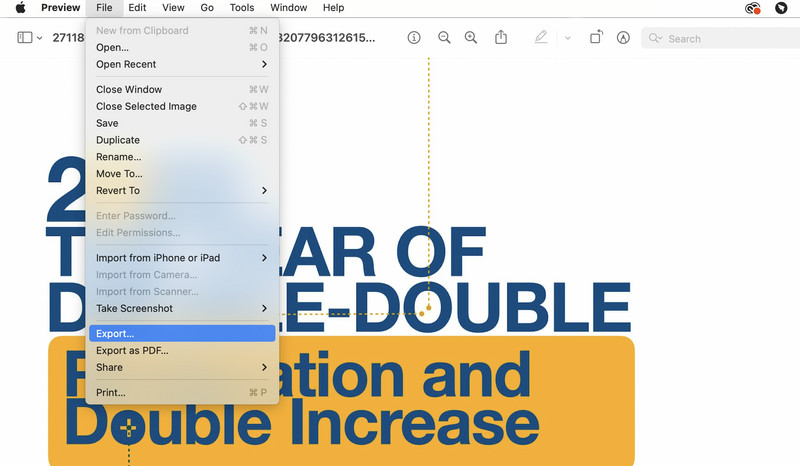 Step 3:
After that, you can set the storage location. Expand the Format menu and select HEIC to set this format as the target format. You may also adjust the quality as you like using the slider. Lastly, hit the
Save
button to finish the process.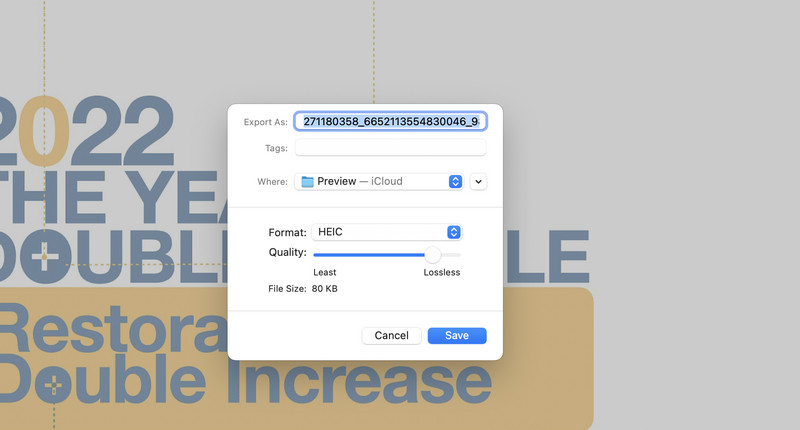 3. ImageConverter
If you like a program you can use with your handheld device, you can try the ImageConverter app for iPhone. This mobile app allows converting between formats, including PDF, HEIC, JPG, GIF, BMP, TIFF, and many more. Similarly, you may upload files from your local photo album by taking the on-the-spot photos, icloud, and via the photo URL. On top of that, you can share the converted files through different media. The major downside of the tool is it comes with ads that may interrupt the converting session. Nevertheless, follow the steps to learn how to switch from JPG to HEIC.
Step 1:
Before anything else, get the tool from the App Store and launch the mobile program.
Step 2:
From the home screen, select the source which you wish to load your JPG photos from. Find the target photo and add it to the program.
Step 3:
Now, swipe left in the format option and select
heic
. Next, adjust the photo quality by moving the slider to get the desired quality percentage.
Step 4:
Finally, tap the
Convert
button to initialize the converting procedure. You can save it immediately on the next screen or share the converted photo with your friends and family.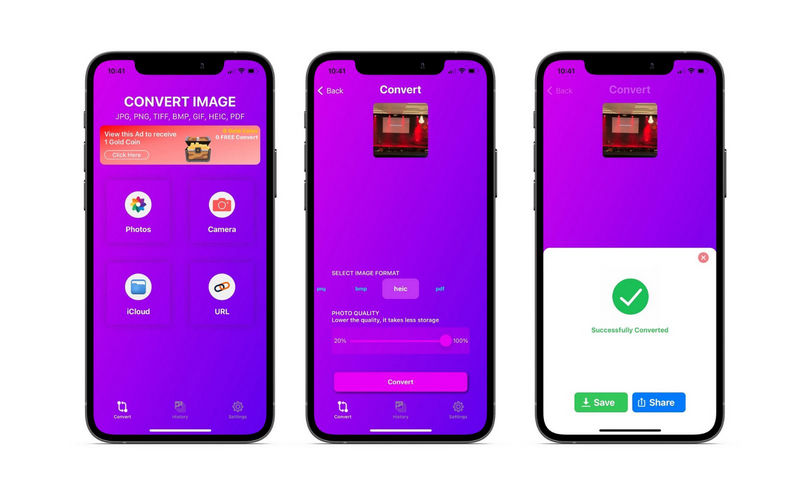 Part 2. Bonus: HEIC Converter
For our bonus part, we will give you one of the best HEIC converters. None other than Aiseesoft HEIC Converter. It is the finest tool to use if you wish to convert and open HEIC files on your Mac or Windows PC. You may also change the image quality when converting from HEIC to other formats, like JPG and PNG. Plus, users can process photos in bulk, allowing you to convert multiple files at once. Besides, the app comes with an easy to use interface, and it can convert files at a fast rate.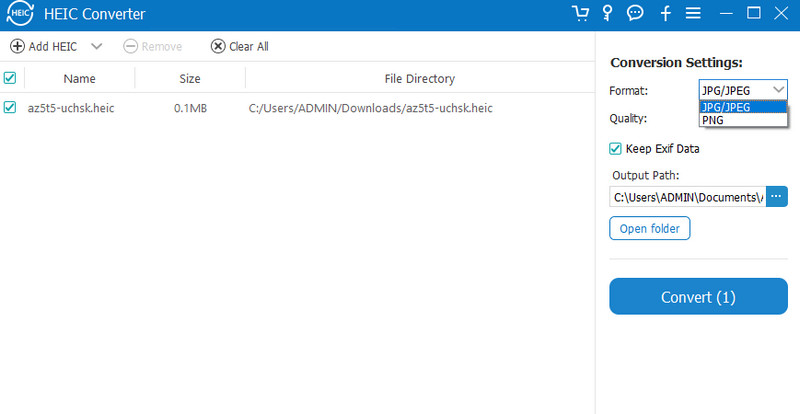 Part 3. FAQs About Converting JPG to HEIC
Is it possible to store metadata in HEICs and JPGs?
EXIF metadata may be kept in HEICs and JPEGs alike. The information comes straight from your camera. It includes the date and time of the photo's capture, camera exposure, and even GPS location.
How do I convert HEIC to JPG format?
You can convert from HEIC to JPG quick and easy when you have the right tool. You can use programs like Aiseesoft HEIC Converter.
Can I convert HEIC to PDF?
Use Preview on a Mac to convert photos to other file types besides JPG, such as TIFF and PNG. Therefore, you can convert HEIC to PDF. Some iPhone apps might be available that can perform the conversion as well, but you should make sure they are from a reliable source.
Conclusion
HEIC and JPG photos share many differences in many aspects. That includes size, image quality, compatibility, etc. Now, if you find HEIC best to your advantage, then you will need to learn how you can switch from JPG to HEIC. Thus, this post is here to help and guide you through the process. Also, you may want to convert from HEIC to JPG for some reason. Aiseesoft HEIC Converter is a handy program you can utilize in this case.

Leave your comment and join our discussion