Part 1: Top 3 HEIC to PNG Converters Software
Top 1: Aiseesoft HEIC Converter
The biggest worry is quality loss when converting HEIC to PNG. Fortunately, Aiseesoft HEIC Converter utilizes advanced technology to protect and optimize photo quality during the process. More importantly, the user-friend interface enables beginners to find what they want easily.
Pros
Convert unlimited HEIC images to PNG at one time.
Use hardware acceleration to improve speed.
Support batch converting with multi-thread technique.
Offer a wide range of custom options.
Available to Windows 10/8/7 and Mac OS X.
Cons
As desktop software, you must install it on your computer.
How to Convert HEIC to PNG in Batch
Launch the best HEIC to PNG converter once you install it on your PC. There is another version for Mac users.
Click the Add HEIC button and you will get two ways to open the source HEIC photos. If you have put all photos into a single folder, select Add HEIC Folder and select it to import all HEIC images. Otherwise, choose Add HEIC File(s) and open them from your hard drive.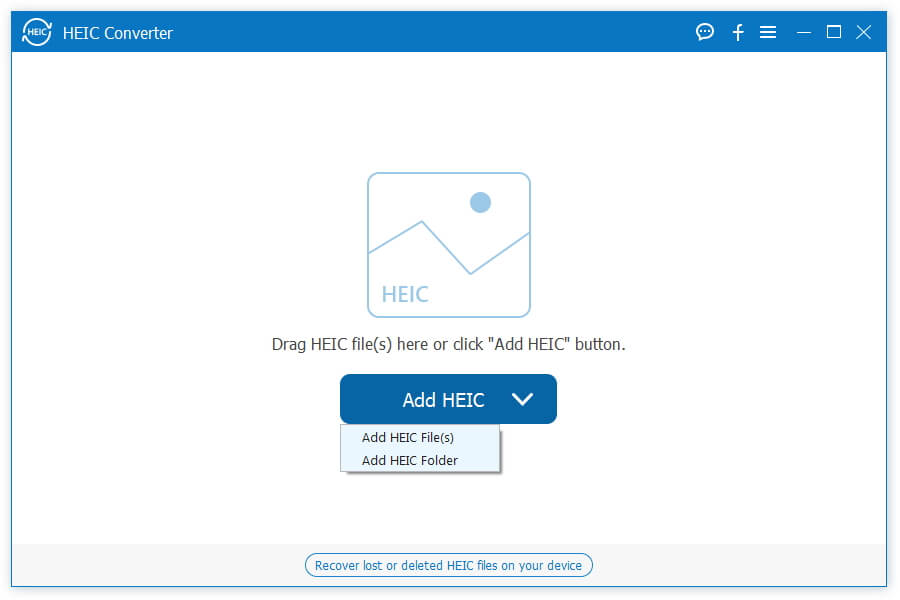 Step 2:
Adjust output format
There are several custom options on the right side of the interface after HEIC opening. Pull down the Format option and choose PNG. Click Quality and modify to the proper value. Check the box next to Keep Exif Data if you do not want to remove metadata from HEIC.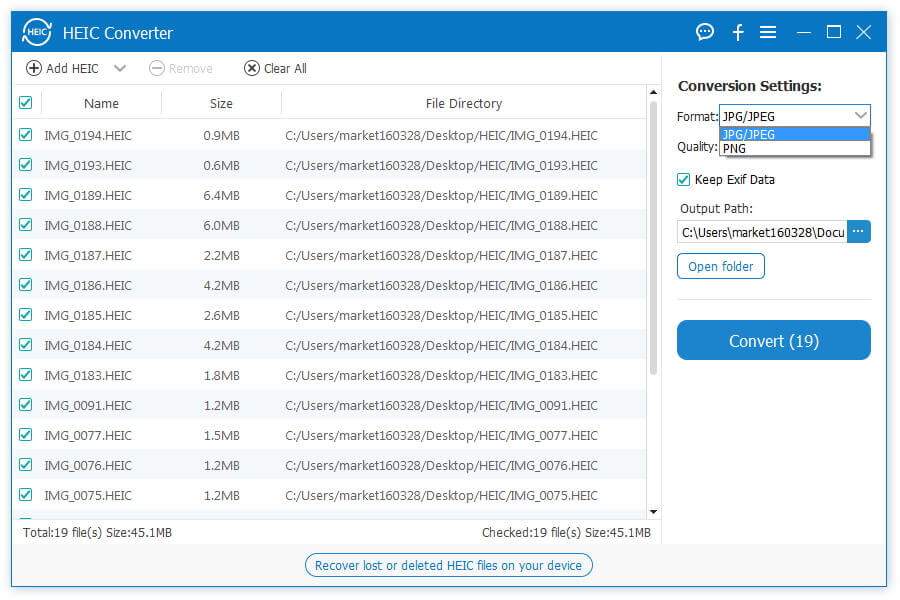 Step 3:
Convert HEIC to PNG
Click the three-dot icon and select a location folder for saving the output PNG files. Now, all you need to do is clicking on the Convert button. It just takes a few seconds to turn dozens of HEIC images to PNG.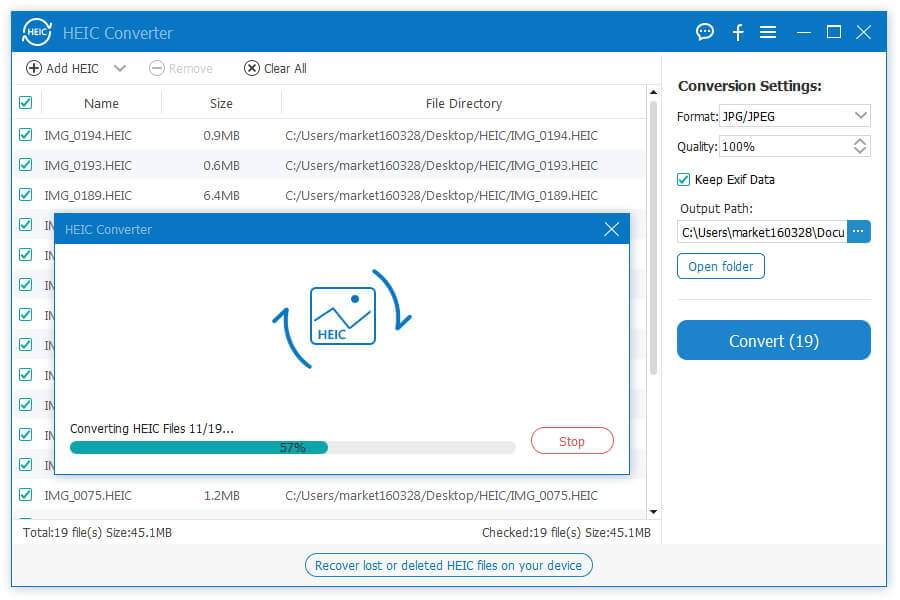 Top 2: iMazing HEIC Converter
iMazing HEIC Converter is free HEIC to PNG converter for Windows. You can open several HEIC images on your computer, select PNG as the output format, and then convert your photos. If you do not need bonus features, it can meet your demand completely.
Pros
Free and easy to use.
Convert multiple HEIC photos in bulk.
Maintain EXIF data of HEIC.
No limit on file size
Cons
It is only available to HEIC photos captured by iPhone.
It cannot track the converting history.
The output photos may be ruined.
Top 3: WALTR HEIC Converter
WALTR HEIC Converter is a HEIC to PNG converter for Mac and Windows. After installing the software, you can drag and drop your HEIC photos into the interface, and convert them to PNG or JPG files. Since it is an offline application, your privacy is safe when converting HEIC photos.
Pros
Convert HEIC photos to PNG.
Process over a hundred of photos in a batch.
Convert HEIC without internet connection.
Preserve EXIF data in HEIC.
Cons
There are only two output formats.
The latest update was released in 2018.
It cannot convert HEIC photos created by digital cameras.
Part 2: Top 2 HEIC to PNG Converters Online
Top 1: HEIC2PNG
Some people do not like install HEIC converter software partly because of limited storage. HEIC2PNG is an alternative solution. As an online HEIC to PNG converter, it allows you to transform your photos without any desktop software. There is no custom option, so beginners won't get lost.
Pros
Convert HEIC to PNG online for free.
Process up to 20 photos per time.
Delete photos within one hour.
No signup, watermark or other limit.
Cons
The file size limit is 50MB every time.
It takes a while to upload photos.
Top 2: FreeConvert
FreeConvert is another free online HEIC to PNG converter. It provides a variety of custom options and supports a wide range of input sources. If you believe HEIC2PNG is too simple, FreeConvert can meet your need.
Pros
Upload HEIC photos from computer, Google Drive, Dropbox or URL.
Convert HEIC files up to 1GB for free.
Reset file size, resolution, and more.
Available in plentiful languages.
Cons
Sometimes, it fails converting HEIC images.
It will freeze if a HEIC photo is very large.
Part 3: FAQs about HEIC to PNG Converter
What do I do with HEIC files?
HEIC is the default photo format on iOS 11 and later. You can back up them to Google Photos. When it comes to open HEIC or post it to social platforms, you have to convert HEIC to JPG or PNG first.
Why Windows does not open HEIC?
Most Windows systems do not contain the HEIC codec, so you are facing trouble if you want to open HEIC on PCs. For Windows 10, install the free HEIF Image Extensions from Microsoft Store. On earlier systems, you have to use a third-party HEIC viewer. Click here to learn how to open and view HEIC photos.
How to convert HEIC photos on digital camera?
Most HEIC converter software just handle the HEIC photos produced by iPhone or iPad. You can try the applications we shared above to convert your photos, but we cannot guarantee the success rate.
Conclusion
Now, you should learn top 5 best HEIC to PNG converters on desktop and online. Some of them are free to use, like iMazing HEIC Converter. Others require payment to unlock the full features. PNG will maintain the transparency in HEIC. That makes it a good output format when converting HEIC files. If you worry about image quality, we suggest you to try Aiseesoft HEIC Converter, which is pretty easy to use too. More questions? Please leave your message below.

Leave your comment and join our discussion