7 Best Picture Video Collage Maker Online Web Tools and Offline Apps for PC, iOS or Android
In the contemporary world, rapidly changing features in smartphone cameras cater to a desire for novelty and individualism. More and more people are looking for different ways to present their photos and videos in style. If you want to share the excitement and happiness with others after a birthday/dinner/garden party or an adventurous trip, the newest and hugely popular way is to show off a selection of photos and videos together into a kind of mood board.
This article chooses top 7 Picture and Video Collage Maker tools including online websites, software for PC, iOS Apps and Android APKs for personal photo video editing. Select your favorite pictures and videos to create beautiful short video collage or grid of videos. You can easily share your video collage with your nearest, dearest, and others over Facebook, Twitter, Pinterest, Instagram, Vine, Flickr, or VK.

Part 1. Top 3 Photo and Video Collage online web tools and software for PC
1. Kapwing Video Collage Maker - Easy online free web tool
Kapwing Video Collage Maker is the online Picture and Video Collage Maker to frame your images and videos together and preserve the image for the duration of the video with ease. No downloads required. What makes Kapwing Video Collage Maker so special is that you can choose a template to get started in a jiffy. Create stunning, beautiful, cherished GIF, image and video collages and share them with your friends. The easy-to-use Side by Side or Top and Bottom layout, and a friendly editing process, enough to keep you glued and help you create something really amazing but it's not overwhelming in anyway.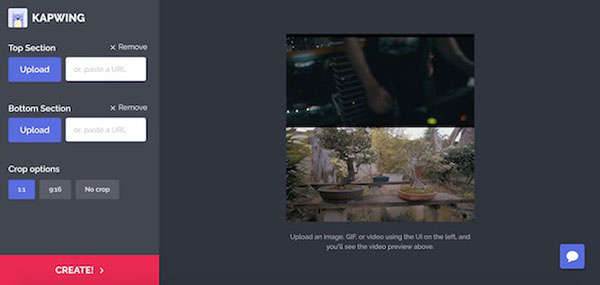 How to create collage with Kapwing Photo and Video Collage Maker
Step 1.
Choose the right collage template like Side by Side or Top and Bottom for your new video from https://www.kapwing.com/collage. Then you enter into the main interface of Kapwing Video Collage Maker.
Step 2.
Upload the video, image or GIF you want to edit directly to the tool. You can also paste a URL to the blank space. Then, choose the Crop options for your new video: 1:1, 16:9, or No crop.
Step 3.
After uploading the media file, you can just click CREATE! to generate your free final video. Then, download and share it directly to any social network.
2. Kizoa Collage Maker - Free online Movie/Video/Slideshow Maker
Kizoa Collage Maker is a web-based Photo Video Editing online application for making picture and video collage. It allows you to create photo collages and movies directly in your browser.
The most enticing feature of Kizoa Collage Maker for Pictures and Videos is the ability to add animation for changing the static one into your collages, and of course is a great place to create animated collage.
Besides, it has a wide support of image formats, like JPEG, PNG, even the live photos on iPhone. It can easily change live photos into video.
There are more than 100 templates in Kizoa such as Christmas, new year, spring, graduation, holiday, love & marriage, and more. The collage templates are really creative and gorgeous, which make creating a beautiful collage much easier.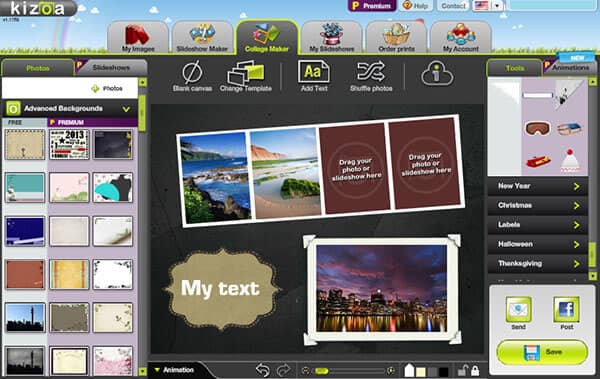 Step-by-step to make picture and video collage with Kizoa Collage Maker
Step 1.
Open Kizoa Collage Maker from website https://www.kizoa.com/ and enter into the main interface.
Step 2.
Choose a template, use the magic collage, and from scratch, and then add photos or videos into the template.
Step 3.
Customize the collage by changing the backgrounds, adding text, shuffling photos, adding shapes, etc. Click on the "Animation Magic" icon and your collage is now both static and animated, with newly added trajectories and effects.
3. Video Converter Ultimate - Powerful Photo Video Collage Maker software
Aiseesoft Video Converter Ultimate is also friendly Photo and Video Collage Maker software for Windows or Mac PC users. If you want to make a fancy collage from a bunch of videos on computer, Aiseesoft Video Converter Ultimate may be one of the best choice for you. Besides, you are allowed to improve video quality with Video Enhancer, or manually adjust color parameters like brightness, contrast, saturation, etc. Cut and join video clips with zero quality loss, apply effects and filters, add music, titles, and much more. The Picture Video Collage Creator software has no complicated settings, just intuitive drag-and-drop controls. You can create spectacular videos, even if you don't have any movie-making experience.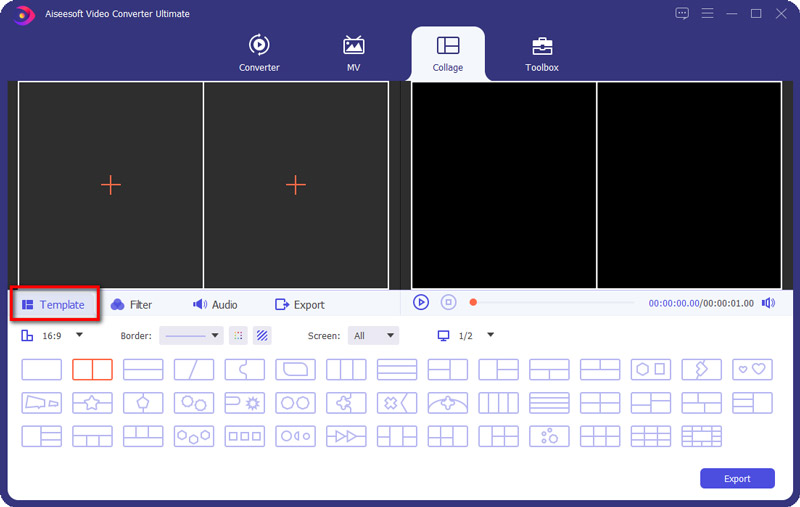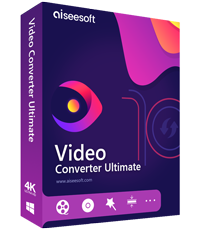 Downloads
Best Photo and Video Collage Maker
Make two or more videos into frame and play them simultaneously.
Rotate, crop and watermark the video, add effects & filters, add subtitles.
Provide various filters to make the photo and video collage to perfection.
Make photo and video collage with different types of templates to select.
Export the photo and video collage in MP4, MOV, WMV, AVI, MKV, GIF.
How to make photo and video collage with Aiseesoft Video Converter Ultimate
Step 1.
Download and launch the software. Choose the
Collage
feature from the main menu bar. Then, go to the
Template
tab to select a split-screen layout.
Step 2.
Click + to add videos to the Collage Maker. You can also adjust the video and photo screen size by dragging the split line.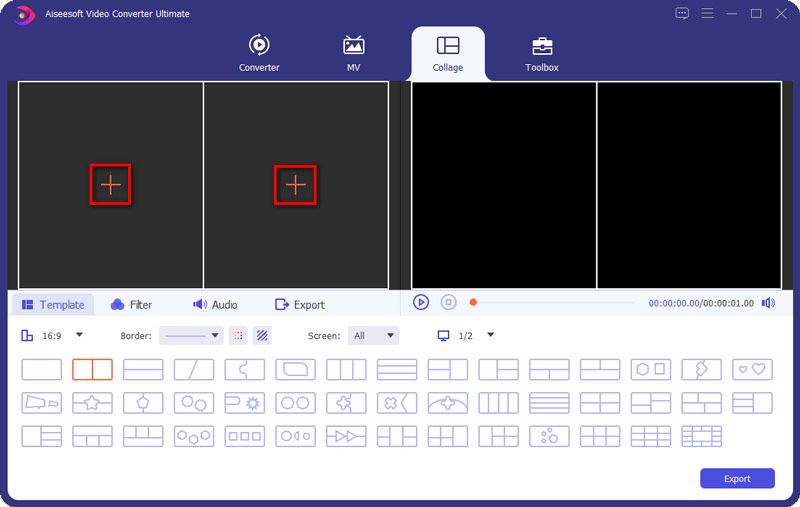 Step 3.
Select the video clip you want to edit and then click the
Edit
icon. Here you can crop, rotate, add watermark, add subtitle, and more.
After editing your video clips, you can go to the
Filter
tab and select a filter to your photo and collage maker.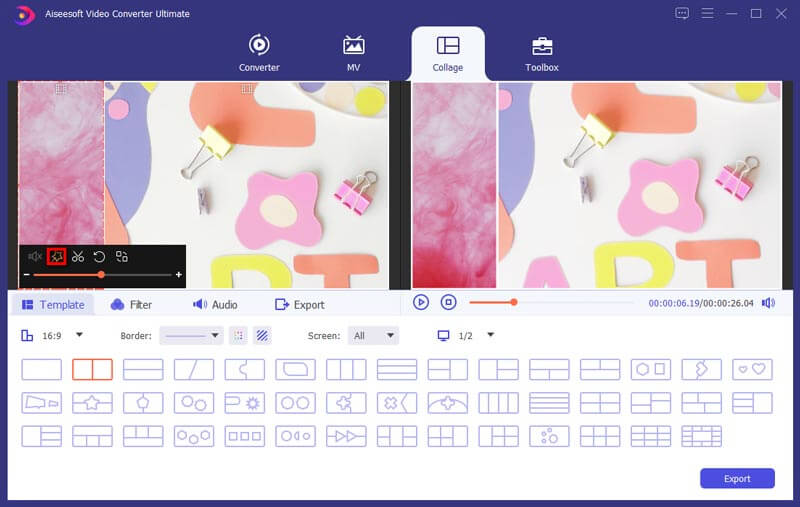 Step 4.
Navigate to the
Audio
tab and add a song as the background music. You can check the box next to
Background Music
and then choose the song from your computer. You can also adjust the audio loop play, fade in or out, volume, etc.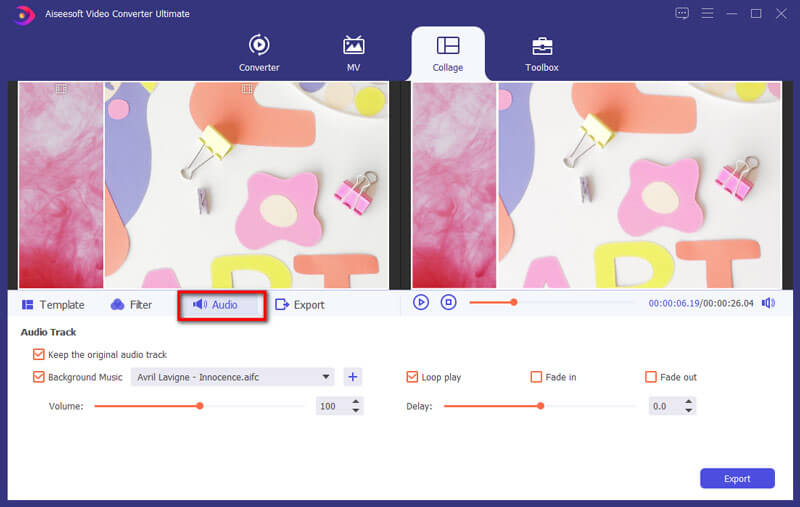 Step 5.
Finally, click the
Export
tab. Here you can change project name, select output format, resolution, destination folder, and enable GPU acceleration. Then click
Start Export
button to save the photo and video collage to your computer.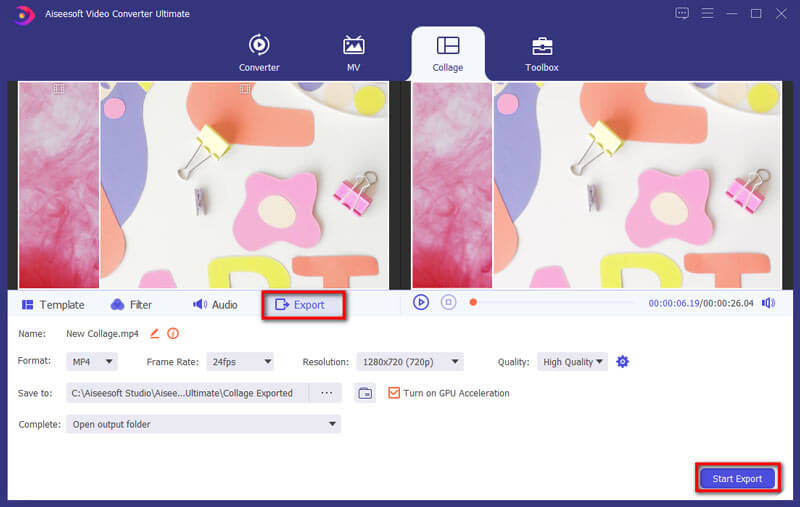 Part 2. Top 4 Picture Video Collage Maker apps for iPhone and Android
1. PicPlayPost - Movie Video Editor (iOS/Android)
PicPlayPost is an easy-to-use vertical Picture and Video Collage Creator that helps you turn photos, pictures, clips, live photos, GIFs, videos and music into an amazing long form slideshow, montage, meme or video collage. Impress your friends with a dazzling gallery of moving pictures from someone's wedding or your last pub crawl, using this simple, yet effective tool for getting creative videos and photos on your phone.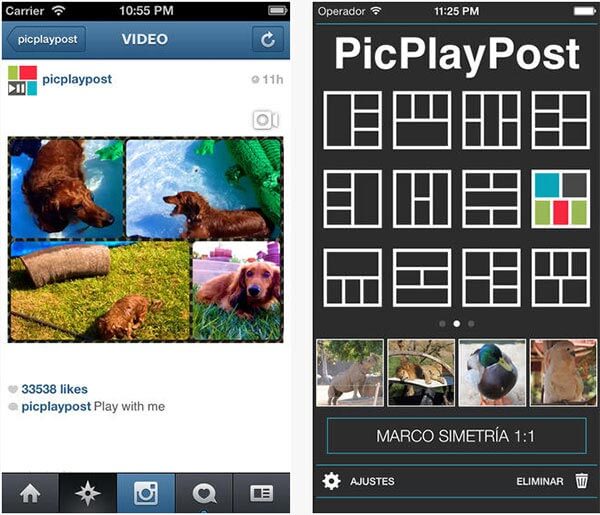 Key features:
Create photo video collages with a variety of frame ratios including 1:1, 2:3, 3:2, 4:3, 3:4, and 16:9 ratios.
Add multi-collage transitions, personal watermark, branded logo and music to drive more engagement.
It has two versions to support for iPhone/iPad/iPod or Android device.
2. PhotoGrid - Video & Pic Collage Maker, Photo Editor (Android/iOS)
PhotoGrid is Collage Maker for Pictures and Videos on Android device or iPhone/iPad, which helps you combine several images into just one and provide different styles & effects to create the perfect result. It's so easy to use and just a few minutes you can have your new creation completely ready.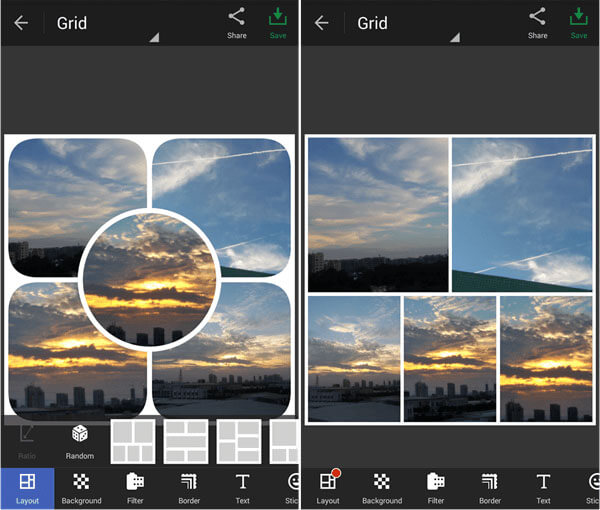 Key features:
Apply a color or texture to the frame and add stickers or other optional decorative elements.
Adjust the aspect ratio, change the background, set contrast/brightness.
Apply various filters or add text of your choice.
3. PicCollage - Party with your photos (iOS/Android)
PicCollage, the Picture Collage Maker for iOS and Android users, features new seasonal stickers, backgrounds, and templates. It is able to find the perfect photos by using the powerful web search feature and add to your creations. Download the powerful app for editing photos, making free cards, and creating photo collages.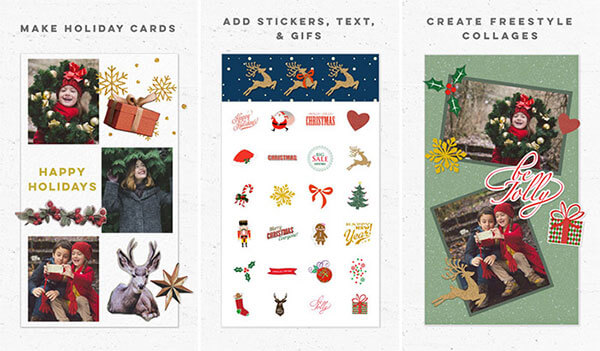 Key features:
Share photo collages on social media, or print at home with the touch of a button by connecting to wireless printer.
Further customize the picture collage with the exclusive stickers, colorful backgrounds and personal text messages.
With the latest update for iOS, you can add video clips to the collages.
4. Scoompa Video Collage Maker - Friendly Picture Video Editor (Android/iOS)
Scoompa Video Collage Maker is especially for Android users to create video collage, though it has the iOS version. It is also easy to use, yet highly powerful and has many options to customize and make it personal. Many photo sources use pictures from your camera, social networks, or search the web for images.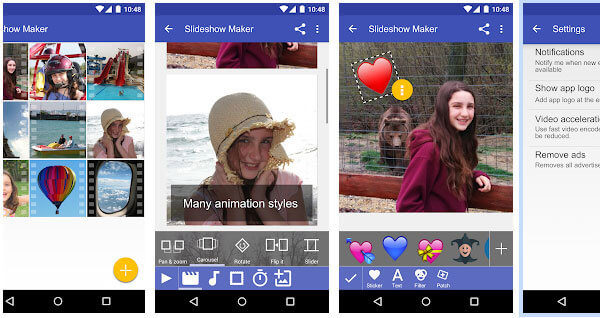 Key features:
Add photos and videos from your gallery, camera or from the web.
Save high resolution HD photos to your phone's gallery, or hi-res MP4 videos.
Choose from over 100+ stickers and search for more stickers on the internet right from the app.
Conclusion
There are multiple Photo and Video Collage Makers can help you make easy and simple things without advanced video editing knowledge required. But in this article, we reviews top 7 Picture and Video Collage Maker Tools, which have different features and functions to meet your different needs. These web tools and mobile apps can all join photos and videos together for a memorable event, like a wedding or graduation. Enjoy the vivid video life whenever and wherever you go.

Leave your comment and join our discussion