Best Free Microsoft PowerPoint Viewer 2013/2012/2010/2007/2003/2002/2000/97/95
"I have some PowerPoint presentations to show in a commercial meeting on a Mac. But my Microsoft Office always works badly. Is there any PowerPoint viewer for Mac? Thanks."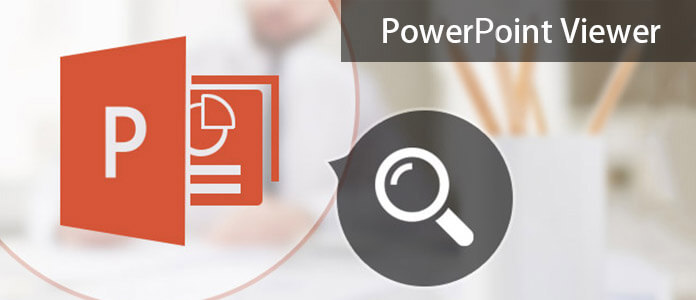 In your office life, the frequent office tool you always use is PowerPoint, especially in some meeting presentations. PowerPoint presentation is necessary to show your boss, partner, even your customers. So, a good-to-use PowerPoint viewer is very indispensable. The built-in PowerPoint viewer is the Microsoft Office PowerPoint. If you install Microsoft PowerPoint 2010 on your computer, then you can open and read those PowerPoint files directly. However, PowerPoint Office does not always work well. So here, you need to find the best PowerPoint viewer. In this post, we will share you PowerPoint viewer for Mac, online and for mobile device like iPad or Android phone.
Part 1. Without Microsoft Office 2010? Use free PowerPoint viewer on Windows computer
If you do not have Microsoft PowerPoint 2010 installed on your computer, then you can still open and view PowerPoint presentations by using PowerPoint Viewer.
PowerPoint Viewer is the free to let you view full-featured presentations created in PowerPoint 97 and later versions with full fidelity. This viewer also supports opening password-protected Microsoft PowerPoint presentations.
Step 1 Free download PowerPoint viewer here, https://www.microsoft.com/en-us/download/details.aspx?id=8255, then install it on your computer.
Step 2 After installing PowerPoint viewer, double click this reader to import PowerPoint file or files.
Step 3 You can present the PowerPoint files in full screen. If you want to read other PowerPoint files, you need to click "Menu" > "End Show" to load other PPT files.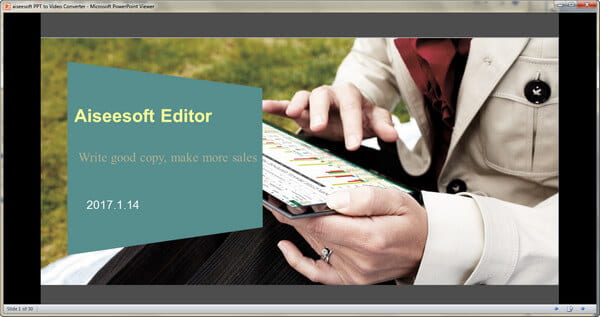 Check the following list to see what PowerPoint file type and Windows computer system support for this free PowerPoint viewer.
PowerPoint filename extensions
.ppt, .pptx, .pptm, .pot, .potx, .potm, .pps, .ppsx and .ppsm
Presentations created in the Microsoft Office programs
Microsoft PowerPoint 2010
Microsoft Office PowerPoint 2007
Microsoft Office PowerPoint 2003
Microsoft PowerPoint 2002
Microsoft PowerPoint 2000
Microsoft PowerPoint 97
Windows system
Windows 7, Windows Server 2003 R2 (32-Bit x86)
Windows Server 2003 R2 x64 editions
Windows Server 2008
Windows Vista Service Pack 1
Windows Vista Service Pack 2
Windows XP Service Pack 3
1. PowerPoint viewer is free to read on Windows computer.
2. It does not support editing functions.
3. It does not support Microsoft Office 2013 and 1995.
4. PowerPoint Viewer opens supported presentation file types only if a version of PowerPoint is not installed on the PC that is being used. If PowerPoint is installed, it opens the presentation and PowerPoint Viewer is not used.
Solution two: PowerPoint viewer online
Open and view PowerPoint files online with Microsoft account
If you have Microsoft account, then you can read PowerPoint files on web.
Check the following chart to see what everything can FoneEraser delete:
Step 1 Go to https://office.live.com/start/PowerPoint.aspx, and log in your Microsoft account.
Step 2 Click "File" > "Open" > "Open form OneDrive" to upload your PowerPoint files on local computer, or the files that have been stored on OneDrive.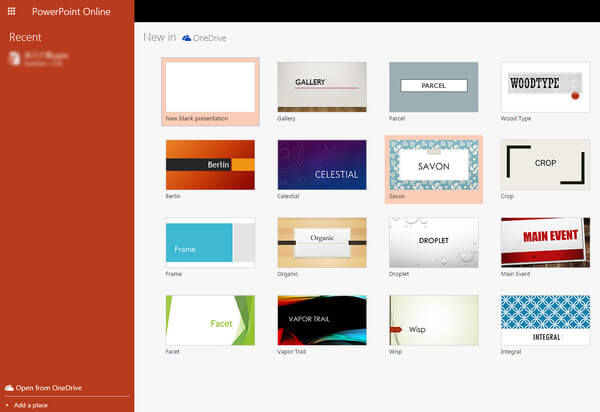 1. You need to upload your own PowerPoint files to OneDrive, and OneDrive only provides you free 5GB cloud storage.
2. If you have very confidential PowerPoint files, you are suggested not to use online PowerPoint viewer for online web is not 100% safe.
Read PowerPoint files online with Google Slides
Google Sildes is another one free online PowerPoint viewer, you can also free to use this online PowerPoint viewer.
Step 1 Go to https://docs.google.com/presentation/?usp=mkt_slides, click the Plus image to add PowerPoint files.
Step 2 In the pop-up PowerPoint interface, click "File" > "Import slides" to upload your own PowerPoint files, then click "File" > "Open" > chose the PowerPoint file you just uploaded to Drive for reading.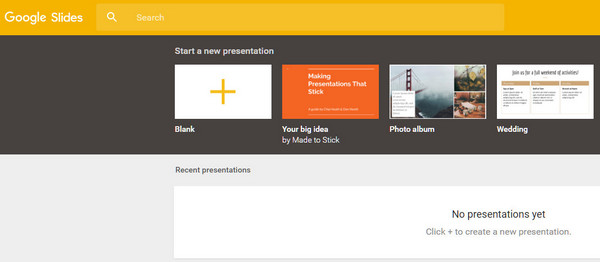 1. Drive provides you free 15GB storage for PowerPoint files storage.
2. You have to run Microsoft Office 2003.
Solution three: PowerPoint viewer for Mac, Windows and mobile device
If you use Mac, or want to view PowerPoint files on your iPad or Android phone, at this point, you may get stuck. Moreover, if you do not have the internet connection, you will find the online PPT viewer is not available. So the easiest way to open and read your slideshow is to convert your PowerPoint files into a video, which lets you view your PowerPoint files on the go. PowerPoint to Video Converter is the exact tool.
Step 1 After installation, you need to launch this tool on your computer, and choose "Convert into Videos".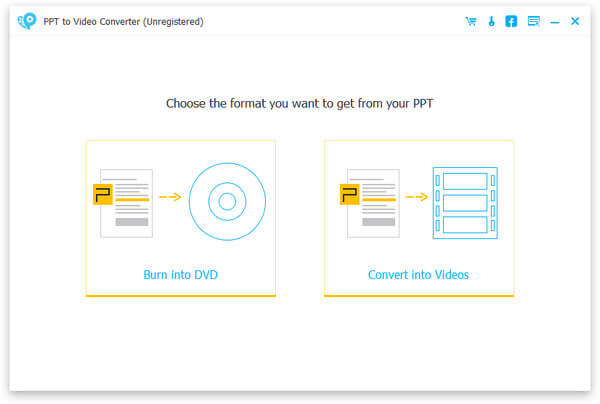 Step 2 Click "Add PPT File(s)" > "Next" to select "Converting Mode" and "Video Settings". Here you can choose MP4, MOV, AVI, or other video formats.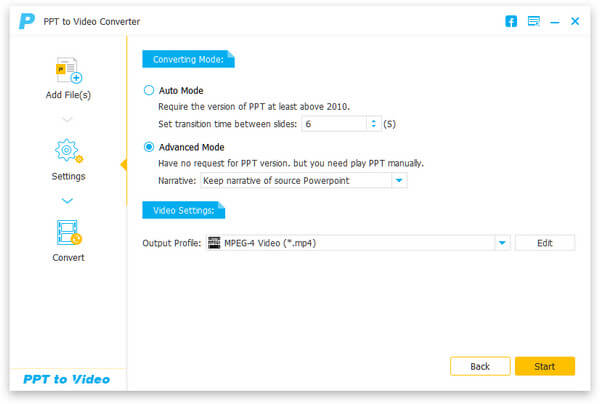 Step 3 Click "Start" to convert PowerPoint to video so you can get any PowerPoint viewer on your Mac, or iPad.
1. You can convert PowerPoint to any video formats or burn into DVD for long preservation.
2. This software supports all PowerPoint filename extensions like *.ppt;*.pptx;*.pptm;*.ppsx;*.pps;*.ppsm;*.potx;*.pot;*.potm;*.odp, etc.
3. It supports all PowerPoint version like 2016, 2013, 2012, 2010, 2007, etc.
4. You need to install Microsoft PowerPoint on your computer, and do not run it when using this software.
5. This software also lets you add your narration to your PowerPoint files.
Till now, all PowerPoint viewers have been shared here. You can choose the best one viewer according to your situation to read PowerPoint files.