Best Text to Speech Converter to Convert Text to Audio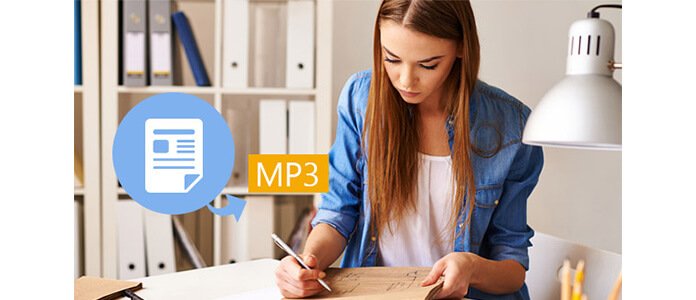 Text to Speech (TTS) tools have been increasingly popular as people nowadays would like to listen to article rather than reading them. If you want to relax the exhausted eyes, you should consider converting the written text to speech. How about perform your PowerPoint presentation with a voiceover or a narration to read what you want to express on your slides? What about changing text to speech in MP3 for portable iPhone, iPod, Android smartphone etc., so that you can listen to it anytime and anywhere? Browse through the collection of TTS online services or desktop-based software and find suitable one to convert text to speech.
Part 1. Top 10 Best Text to Speech tools
Ivona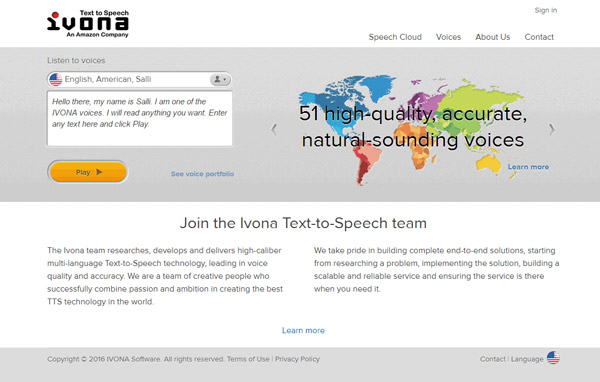 Ivona adopts high caliber and multi-language Text to Speech technology, and guarantees the great performance on each device, so that you can accurately convert every text to speech in high voice quality. Besides, this online text to audio service provides technical support and a convenient service for recording as well.
ImTranslator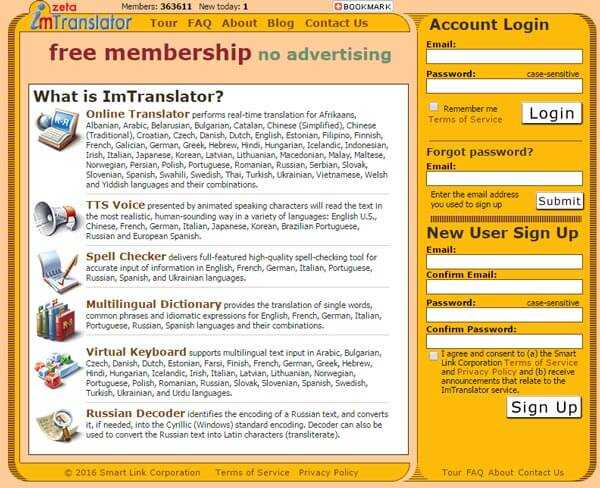 ImTranslator provides many web-based tools, including TTS Voice, online translator, spell checker, multilingual dictionary, virtual keyboard and Russian decoder, to meet your business need. Its TTS voice service will read the text in the animated speaking characters. It supports various languages, including English, Chinese, German, Japanese, French, Italian, Korean, Spanish and so on.
Balabolka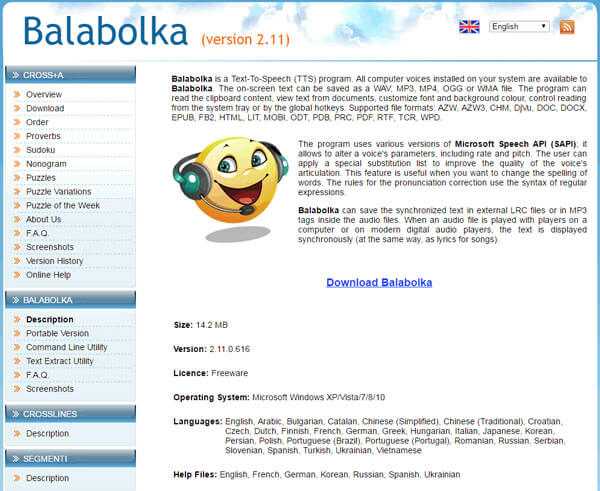 Balabolka is a great Text to Speech (TTS) freeware. This program can adopt all system voice installed on your computer. You can use Balabolka software to convert text to audio in MP3, WAV,WMA and so on. Balabolka is able to view text from file, read content from clipboard, set the font color, control the reading speed and more. You are allowed to convert document in DOC, HTML, RTF, PDF, AZW, MOBI and so on.
SpeakIt!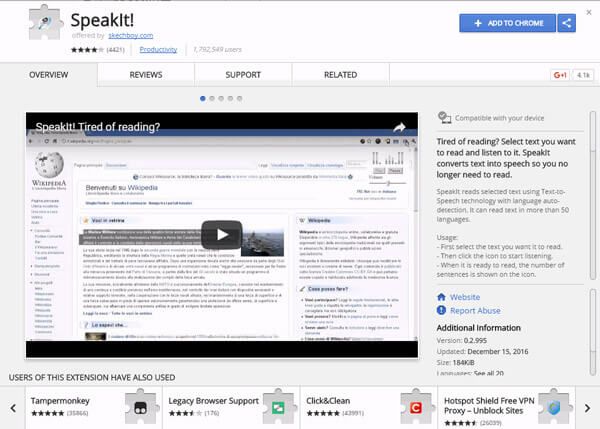 SpeakIt! offers its support for Text to Speech conversion on Windows OS and Mac OS, which adopts speech synthesis features by the operating system. Users can install SpeakIt! from Chrome extensions web store, Firefox add-ons, App Store and so on. It is a great Text to Speech tool.
Voki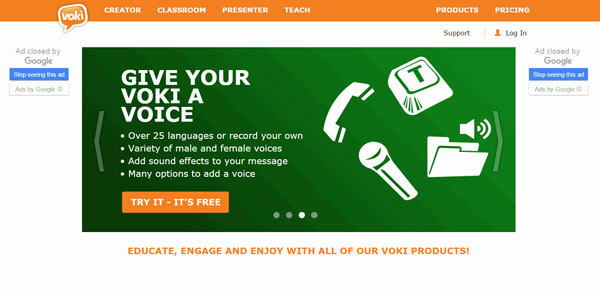 Voki enables to read your text. It also provides more than 250 customized avatars. You can add your own voice to the Voki avatars. Many students or teachers like Voki for education, as Voki integrates technology into the classroom, makes teaching and learning interesting.
TextAloud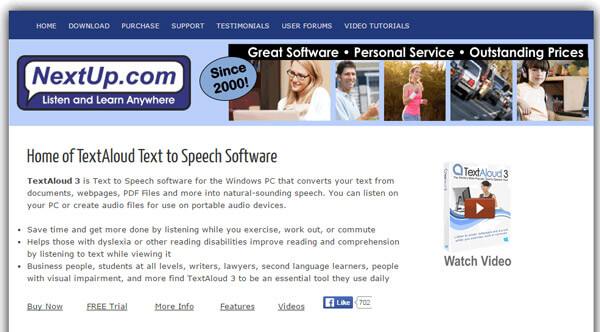 TextAloud created by NextUp provides a variety of voices in diverse accents and over 29 supported languages from major voice publishers, including Ivona, Nuance Vocalizer, Acapela Group, AT&T Natural Voices, and so on. It offers a pronunciation editor as well, which might be a lifesaver when it comes to eLearning translation.
Text2Speech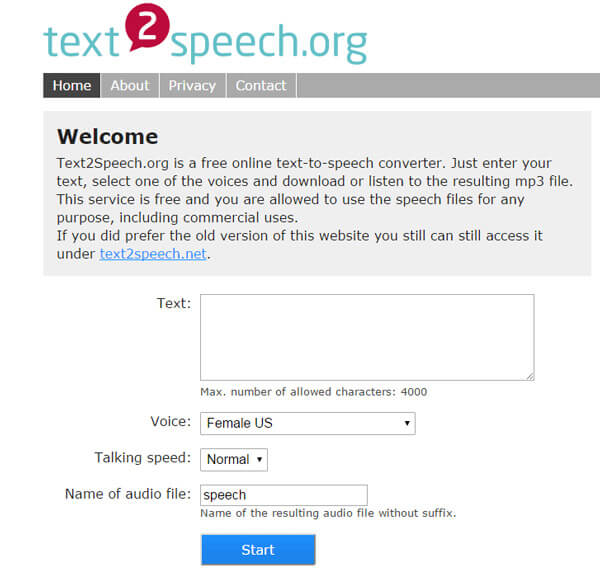 Text2Speech is a free online Text to Speech service. Just input your text to the blank "Text" box, choose the voice you prefer, set the talking speed, download or listen to the converted MP3 file. Text2Speech is totally free, which enables you to use the speech files for education, commercial uses or others.
YAKiToMe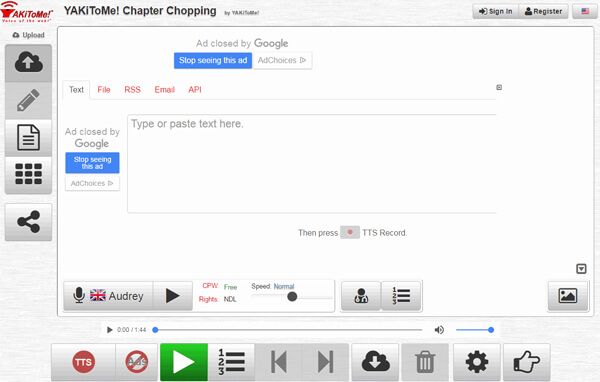 As a multi-functional TTS tool, YakiToMe enables you get natural spoken audio converted from text, RRS feeds, emails, documents, books, blogs, API, etc. This great Text to Speech online service is useful for elearning, so that you can use it when you want to pick up a new language, perform multi-tasking, make some entertainment and so on. The online TTS converter supports English, French, Spanish, German. However, you may be interfered with the annoying ads.
iSpeech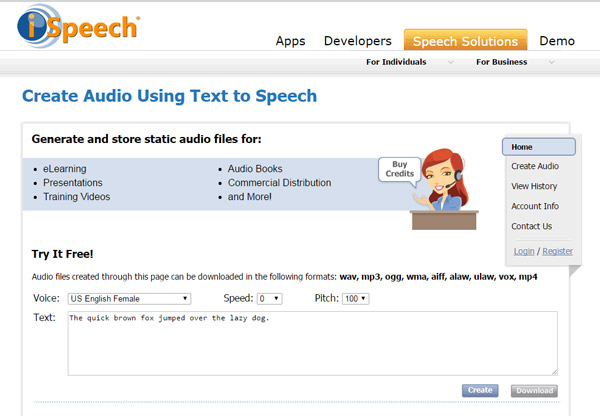 iSpeech's API enables you to let your text entered be into the static audio files for presentations, eLearning, audio books, commercial distribution, training videos and more. You can free try this online TTS service to get audio files converted by text in any compatible format, including MP3, WAV, OGG, AIFF, WMA, VOX, ALAW, ULAW, etc.
Vozme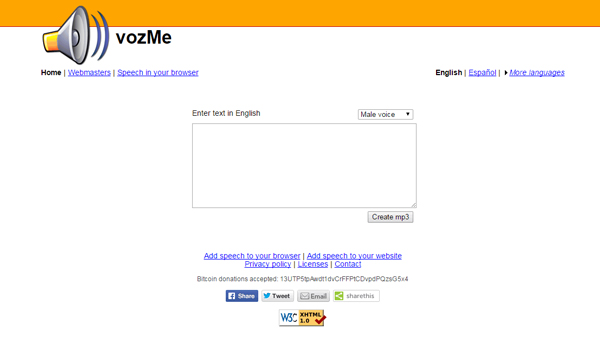 Vozme is a simple and free online Text to Speech web-based converter, which has the capability to let your text into male or female voice at once. This is an easy-to-use online TTS tool that is able to directly turn the text to audio in MP3. It is totally free and no advertisement is disturbing.
Besides these recommendation, there are other TTS tools to help you convert Text to Speech, including Festvox, DSpeech, PowerTalk, Acapela Text to Speech, Voice Reader, NaturalReaders, Announcify, Select and Speak, Read The Words and so on.
Part 2. Best Speech to MP3 converter
What if the converted speech is not in MP3 format? Some online TTS converter don't allow you to directly get the speech in MP3. If you want to get spoken audio file in MP3, we would like to recommend the best Free Speech to MP3 Converter.
Step 1 Launch the program
Download, install and launch this Speech to MP3 converting software on your computer.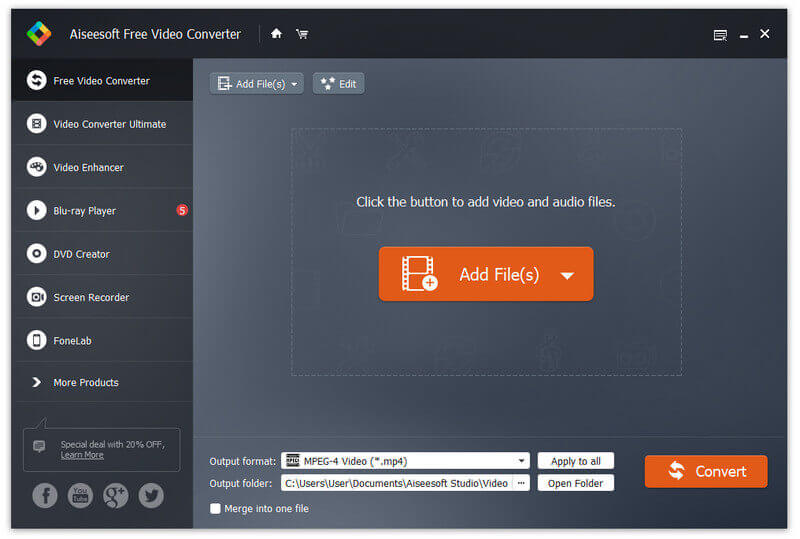 Step 2 Add TTS audio
Click "Add File(s)" button from the top menu and input one or more TTS files you want to change to MP3.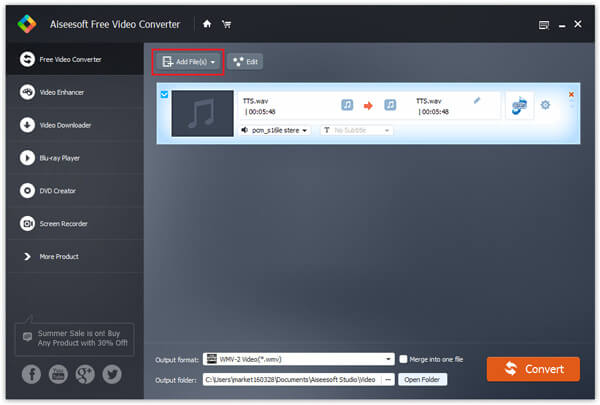 Step 3 Convert TTS audio to MP3
Choose "MP3" format as the output format from of "Output format" list. Finally, click "Convert" button and convert your TTS auido file(s) to MP3 with high quality.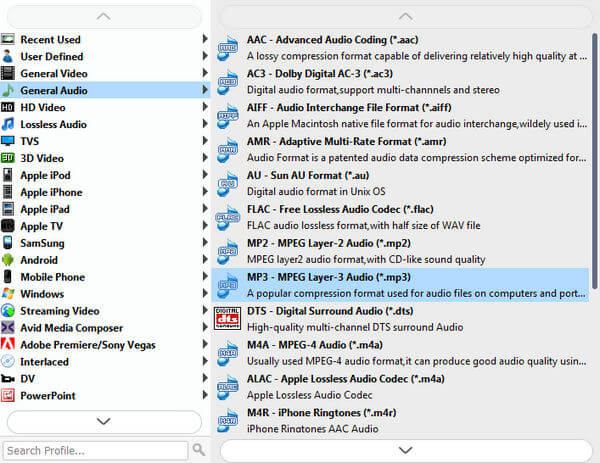 Besides audio converting, you can also use this convert to convert video to audio like AVI to MP3 and convert video to video.
In this article, we mainly show you 10 reputable Text to Speech tools to help you convert text to spoken audio according to your need. If you want to get the final MP3 TTS audio, you are able to adopt Speech to MP3 converter refered above. If you have better recommendation, welcome to tell us.