Three Ways to Block Text Messages on Android Phone
With the increasing numbers of Android users, messages play an important role in our daily life. However, it is annoying when Android users receive many spam SMS messages from some strange numbers. And you must want to get rid of these spam text messages on Android, so how to block unwanted text messages on Android?
Here we introduce you three methods to block Android text messages, one is taking use of Android spam function, one is blocking text messages with a third-party app, the last is contacting Android carrier to prevent you from receiving spam messages on Android.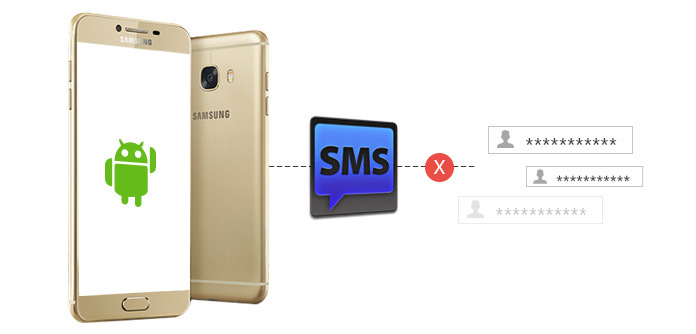 Block text messages on Android with the spam function
Step 1Go to the list of messages
Step 2Add the numbers that send unwanted messages to spam numbers
Hold and press the messages from unwanted numbers, and you will view three choices: Deleted, View contact, and Add to spam contacts. Please choose to "Add to spam contacts" and click "OK".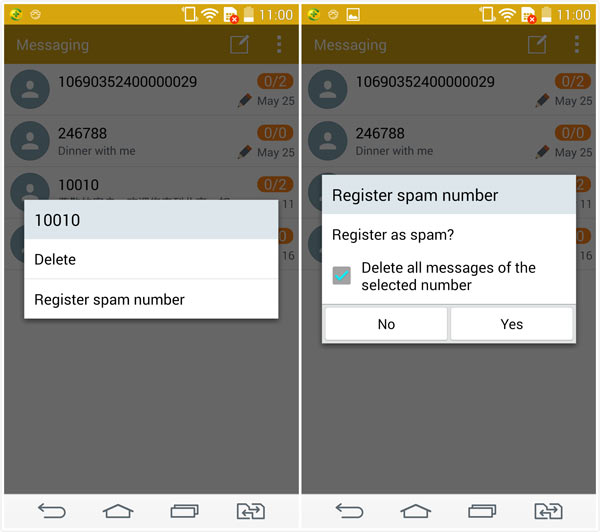 Block text messages on Android phone with the third party app
If you cannot block messages on your Android phone with the built-in spam feature, you can go to Google Play Store and find one SMS blocking app. Here we recommend several SMS blocking apps for you, including SMS Blocker Clean Inbox, Phone Warrior, and Meme Producer. And you can choose one of them to block your unwanted text messages. And we take SMS Blocker Clean Inbox as example.
Step 1Download and install the third party app
You can download SMS Blocker Clean Inbox from Google Play Store and install it on your Android phone. Because it is a messaging app, so you need to launch it by clicking "OK" when reminders tells you to change your messaging app.
Step 2Block unwanted text messages with free SMS Blocker Clean Inbox.
After opening the blocking messages app, tap the menu at the top left corner of screen and tap "Block list" to block unwanted messages in different ways, including text messages sender, series and word.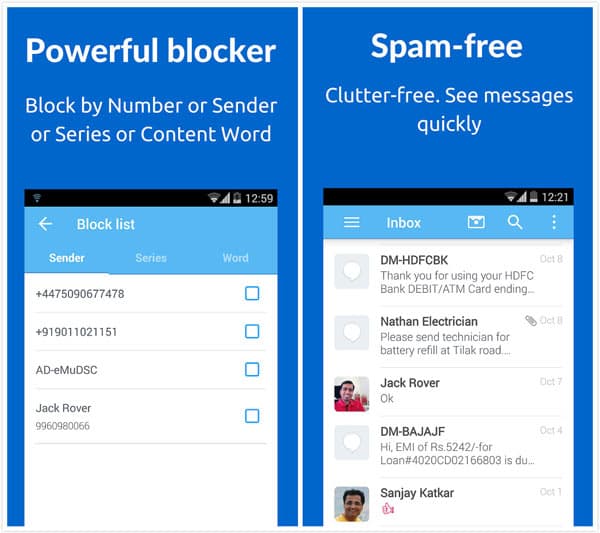 The Picture is from Google Play.
"Sender" means you can add someone's numbers to your blocking list. "Series" means you are allowed to block some special digits or words that appear in the spam text messages. Also, "Word" assists you to block some words you want to block. However, you have to be careful with this function, or you may miss some important messages.
Get rid of text messages on Android through contacting your phone carrier
Contacting phone carrier is the last step to block your text messages if the above methods do not work. On one hand, you can go to the website of your carrier and log in, and then you can block text messages on the page that served for blocking messages and calls. On the other hand, you can call the carrier to block special numbers for you.
Now, we have introduced all ways to block messages on Android. You can choose one of them to get rid of spam messages and unwanted messages on your LG phone, Samsung Note Series, Galaxy S7/6/5/4/3/2, etc. Good luck to you. Also, if you feel disturbed by junk calls, you can block calls.
And if you are so careless that lose important data on your Android phone, you can recover deleted Android data.